As a parent of a child with several food allergies, being able to keep her safe is my first priority! That's why I wanted to share this Allermates and Medimates Review for parents. When I became a mother I knew that I would have to protect her from harm, but I never imagined that food would be one of those harmful things. I received a promotional item in exchange for this post. All opinions are my own and may differ from yours.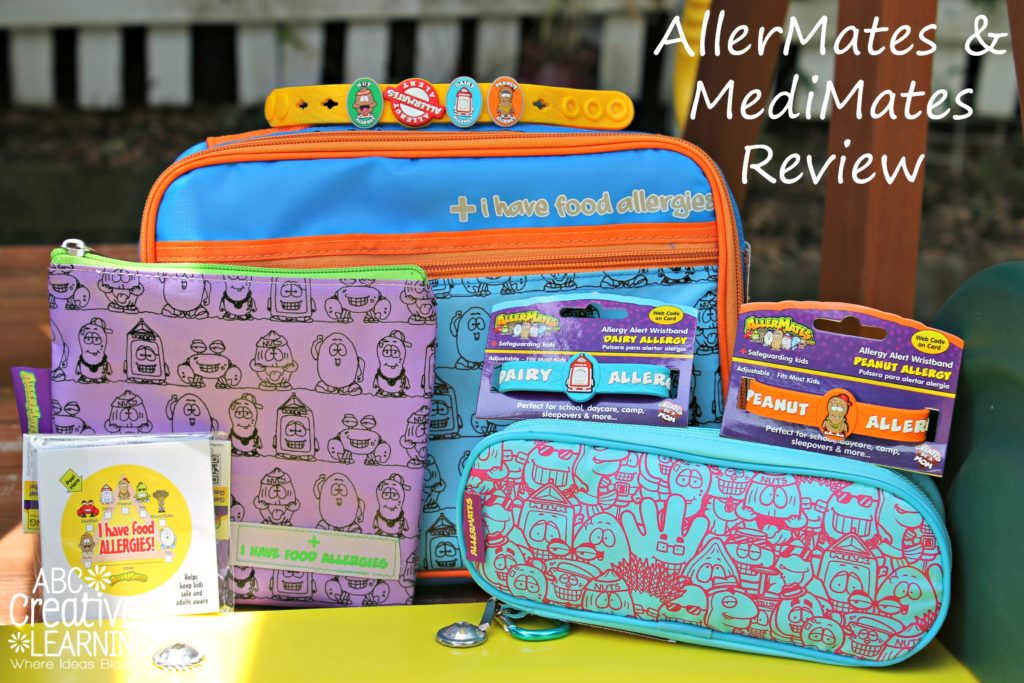 AllerMates and MediMates Parent Review
When we found out that at 6 months old our oldest daughter was allergic to broccoli, dairy, and peanuts we didn't even know what to think. How could we keep her away from these everyday foods? But the truth is that we can't, but we can certainly teacher her and others around us about her allergies.
About Allermates and MediMates
That's when companies such as AllerMates & MediMates come in place! Iris Shamus, New Jersey resident and Parent Expert, created a company called MyMediMates and her primary focus has been on protecting children's lives. She is a mom of 3 who lives in NJ and one of her children suffers from severe allergies. After Iris learned about her son, Ben's, allergies, she wanted to create a company that would help other parents keep their children safe.
She created kid-friendly bracelets that would alert every one of life threating allergies or medical conditions. Iris has a personal desire to keep children safe and educate others about the seriousness of children's medical conditions. Iris's products and tips help provide the safest possible environment for your child while helping them feel good about themselves. As Iris says, the greatest gift you can give your kids is safety.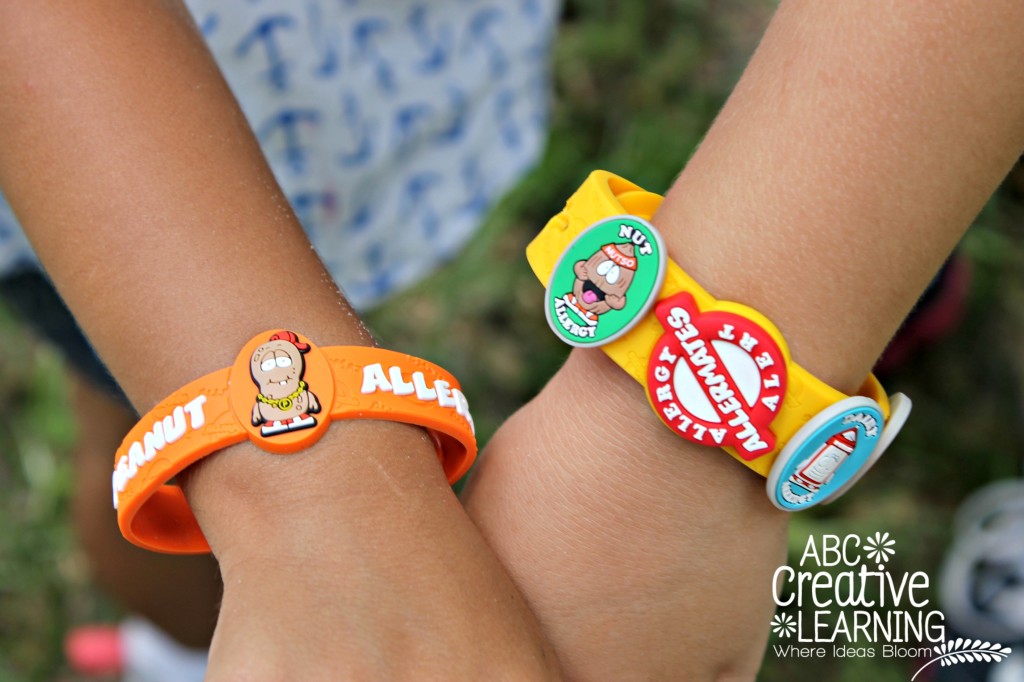 Easy Online Shop
When I first visited the Allermates and MediMates website I couldn't believe all the amazing resources they had for both parents and children. They have a Kids Club and a Dashboard where parents can communicate with each other.
We had an awesome opportunity to review some amazing AllerMates & MediMates products. Although we are a homeschooling family, we attend many family functions, birthday parties, dance classes, sports activities, and Kaelyn will be attending a homeschooling program once a week. This scares me, especially because this is the reason that we began homeschooling in the beginning.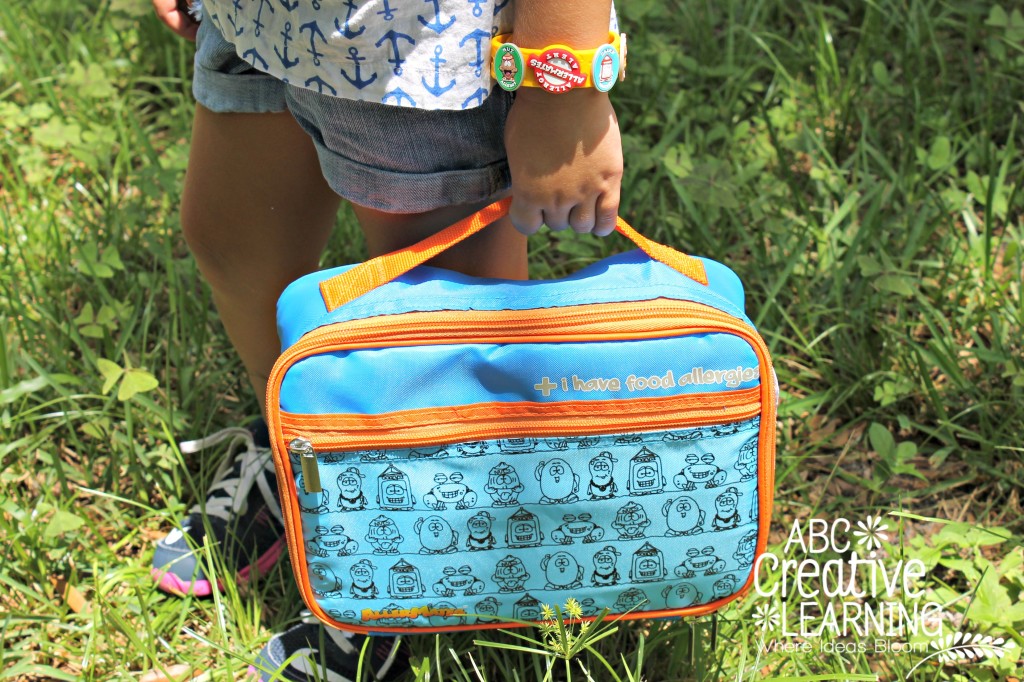 MediMates Wristbands
I have to say that I feel a lot more comfortable knowing that my daughter will be wearing her MediMates Wristbands to alert others to her food allergies. She is so excited to wear her bands when we go out for parties and play dates. The MediMates wristbands are BPA, phthalates, nickel and latex-free. They also have adjustable straps to fit perfectly around small little hands. They have tons of different MediMates wristbands where you can choose one allergy or you can get a wristband that holds several different charms. Our daughter uses the AllerMates Multi Allergy Wristband Plus.
Bright and Colorful Lunch Boxes
One of the things that we carry all the time is a lunch box where we keep all of the safe snacks for both girls. I love that the AllerMates Lunch Bag is bright, colorful, and it is labeled clearly. This is going to be the perfect addition to her weekly homeschooling group and I will feel a lot better knowing that her teachers will be able to spot her lunch bag easily. She will also be allowed to wear the "I have allergies" stickers to school and it's something I will use when we attend field trips.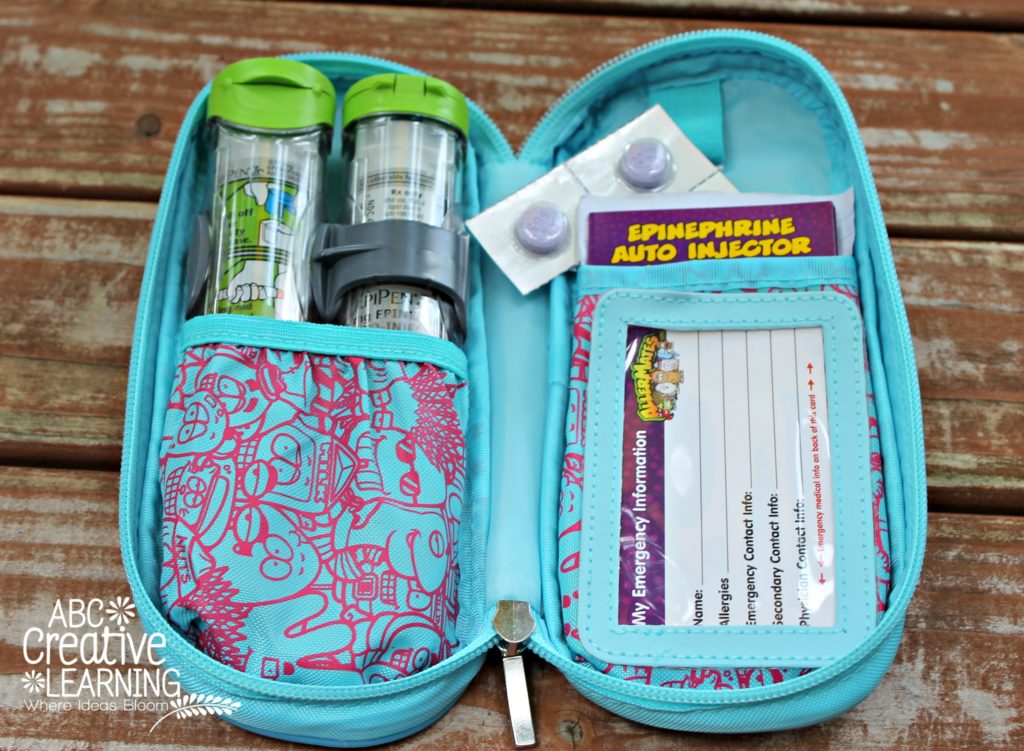 EpiPen Carrier Case
One of the most important products that every allergy family must have is an EpiPen carrier. I admit that I carried Kaelyn's EpiPen right in our backpack. AllerMates has an EpiPen Carrying Case which holds 2 EpiPens, allergy medicines, inhaler, and an emergency card for information. Not only does it protect the one thing that could save our daughters life, but it's easily spotted when it's in my purse, backpack, or the girl's lunch box. There I have all the information needed, her Benedryl medication, and most importantly both of her EPIPen's.
I hope this AllerMates and MediMates Parent Review helps parents choose products for their kids. My daughter loves wearing her bands and she's proud to let everyone know about her food allergies. Keeping her safe and others aware.
Make sure to visit AllerMates & MediMates for more products, information, and resources. You can also follow them on Facebook and Twitter.
You Are Also Going To Love:
If you enjoyed this AllerMates and Medi Mates Review, then you will also love the following review articles I have put together for you:
Do you know of someone with Food Allergies?