Come visit me today over at Enchanted Homeschooling Mom!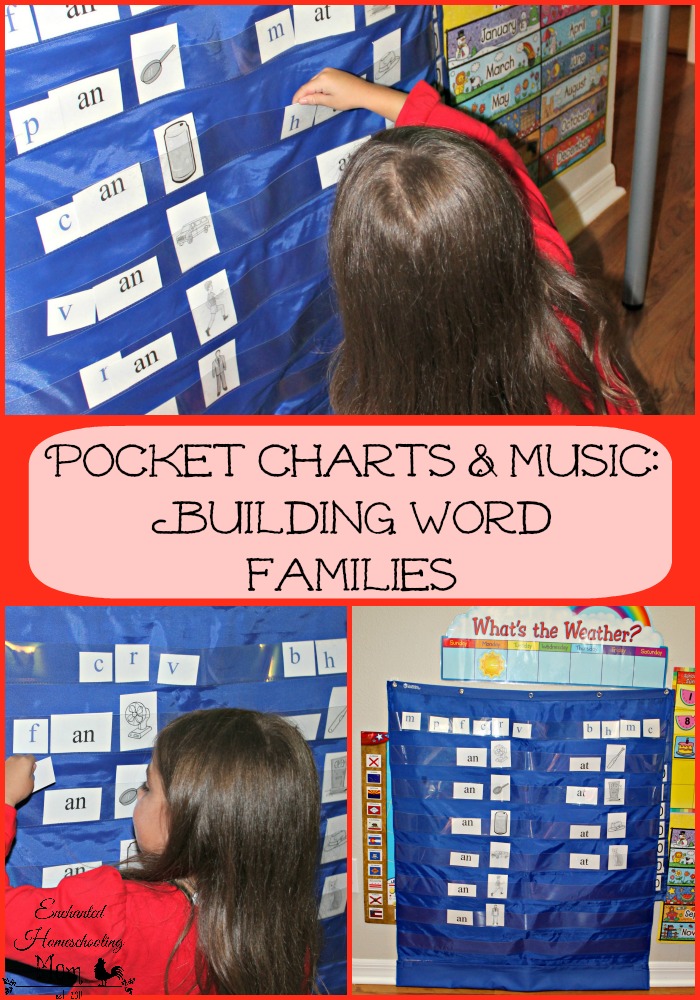 It's that wonderful day of the month where I go visit Jill over at Enchanted Homeschooling Mom and share one of the ways that we use our awesome pocket charts and integrate music into our curriculum! This month I share one of Kaelyn's favorite ways of practicing her word families.
Pocket Charts are a great resource to use for games, reviews, introducing new materials, and my favorite use for them is for independent learning. Head on over to Enchanted Homeschooling Mom and check out how we used our pocket charts and word families. Click here to check it out!
See you over there 🙂