The girls have been wanting to make some more popsicle treats since our Strawberry Yogurt Creamy Popsicles last month. Well, when I asked them what flavor they wanted to make they both wanted something with chocolate and banana. So the 3 of use decided that a Banana Nutella Fudge Posicles with Chocolate Chips sounded perfect!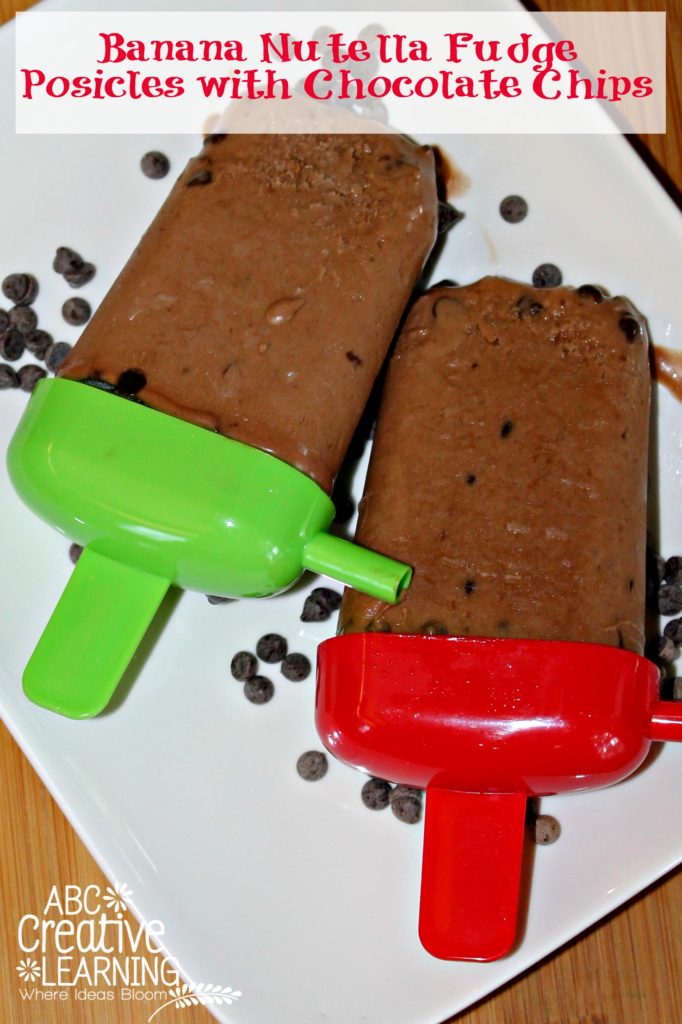 This was super easy and fun to make with the girls, plus it tasted delicious! The perfect summer treat! Normally we wouldn't use any ingredients with dairy in it, but our allergist has been wanting us to add dairy to Kaelyn's diet slowly, so we used Nutella for our chocolate ingredient because it contains milk.
Ingredients Needed:
3 Ripe bananas
1/2 cup of Nutella
A handful of chocolate chips (we used Enjoy Life)
1/2 cup of Silk Milk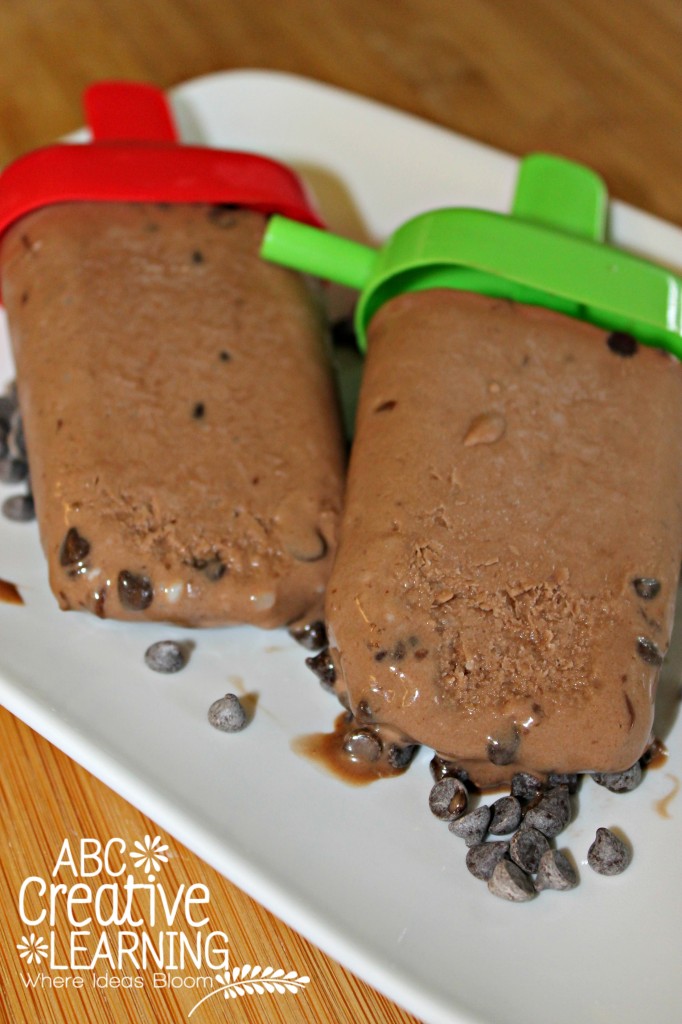 First cut up 2 bananas and freeze for a few hours. In a blender mix your frozen bananas, ripe banana, Nutella, and Silk Milk. Then pour the chocolate chips and mix with a spoon. Pour into popsicle holders and freeze for about 6 hours.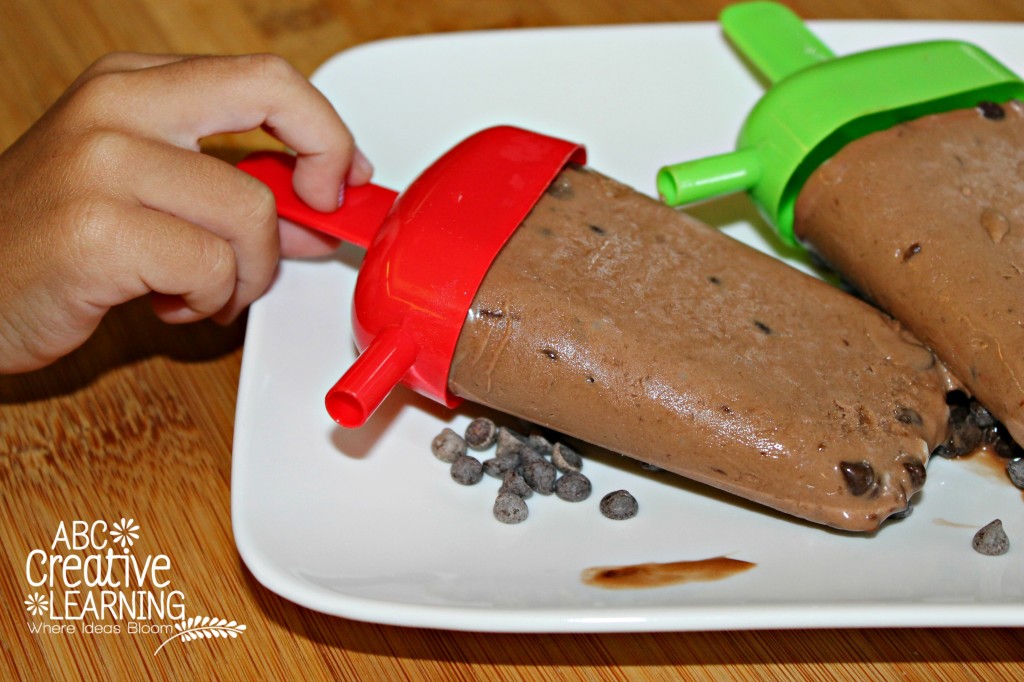 The girls and the hubby had a little taste right out of the blender and wanted to keep eating it, so fair warning, when you finish try to keep everyone away until you have those delicious popsicles frozen 🙂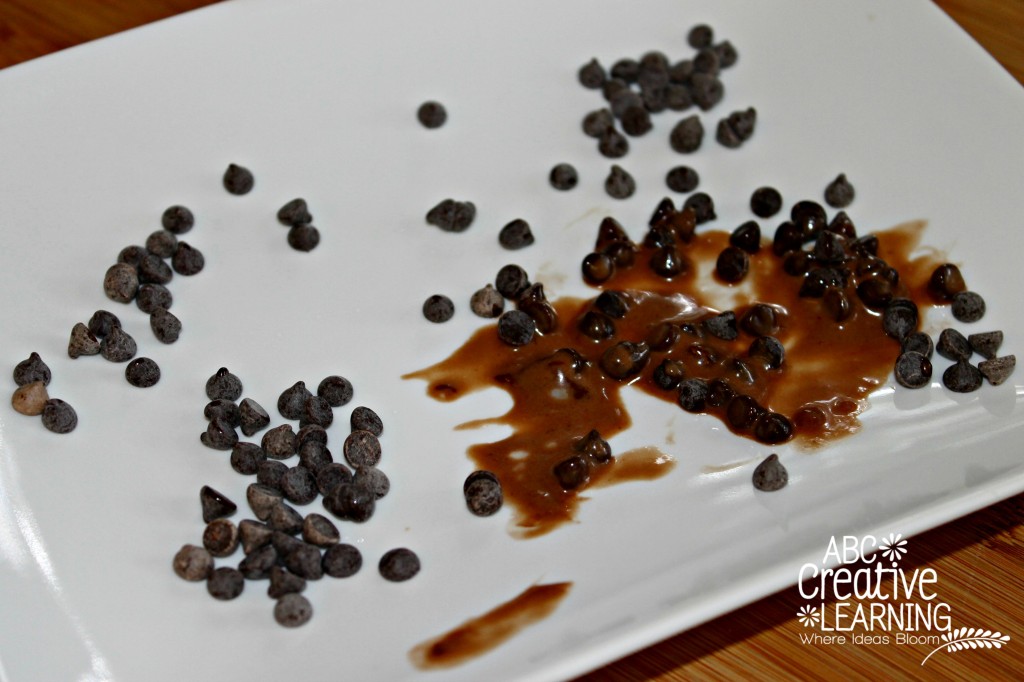 What's your child's favorite popsicle flavor?