Holidays which include candy like Valentine's Day, Easter, and Halloween are so hard for my oldest daughter. Candy is one of those things that can easily be contaminated with nuts from a factory and if labels are not read properly it can turn into a non celebratory holiday! That's why we also try to go with a non candy treat! Here are some great 10 Non Candy Easter Basket Ideas!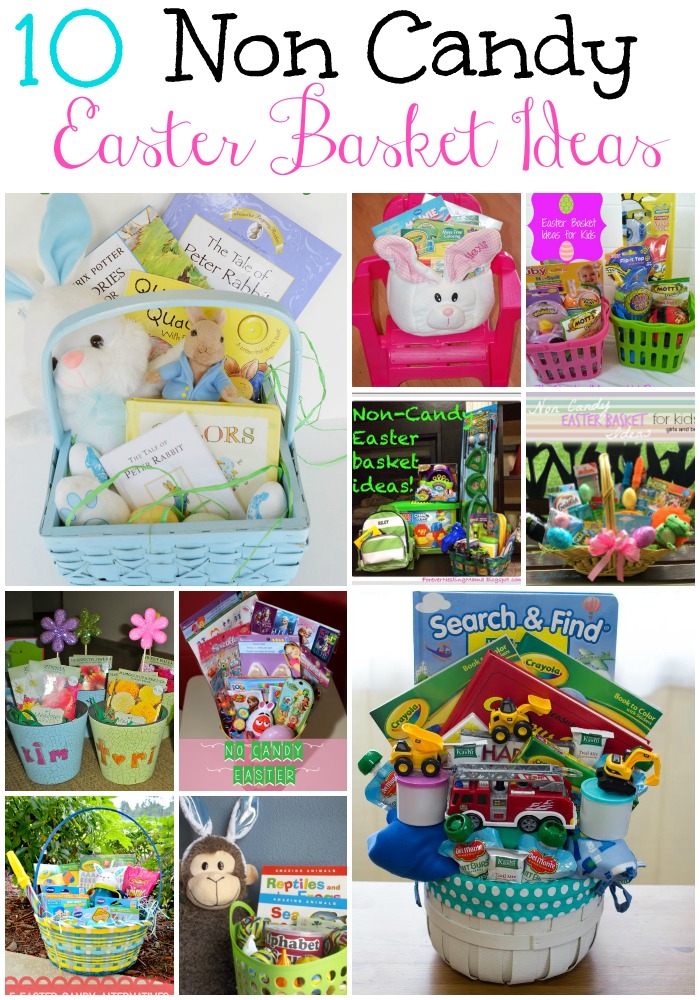 10 Non Candy Easter Basket Ideas
Inside My Toddler's Easter Basket from My Life of Travels and Adventures
Easter Basket Ideas for Toddlers and Babies: Goodies to Put in Their Baskets That are Sugarless and Fun! from The Practical Mom
Everything but the Candy – Easter Baskets for Little Girls from Mama Say What?!
Peter Rabbit Candy-Free Easter Basket from Live Like You Are Rich
Easter Flower Pots from Sugar Tot
Easter Basket Ideas…NO Candy!! from Forever Nesting Mama
No Candy Easter Basket Ideas from The Inspired Home
Non Candy Kids Easter Basket from Stay Fit Mom
No-Candy Toddler Easter Basket from The Thriftiness Miss
5 Alternatives to Candy For The Easter Basket by Makobi Scribe
What is the one thing your kiddos will have in their Easter baskets this year?