Holidays which include candy like Valentine's Day, Easter, and Halloween are so hard for my oldest daughter who has food allergies. So, I'm sharing with you the best 10 Non-Candy Easter Basket Ideas kids will love!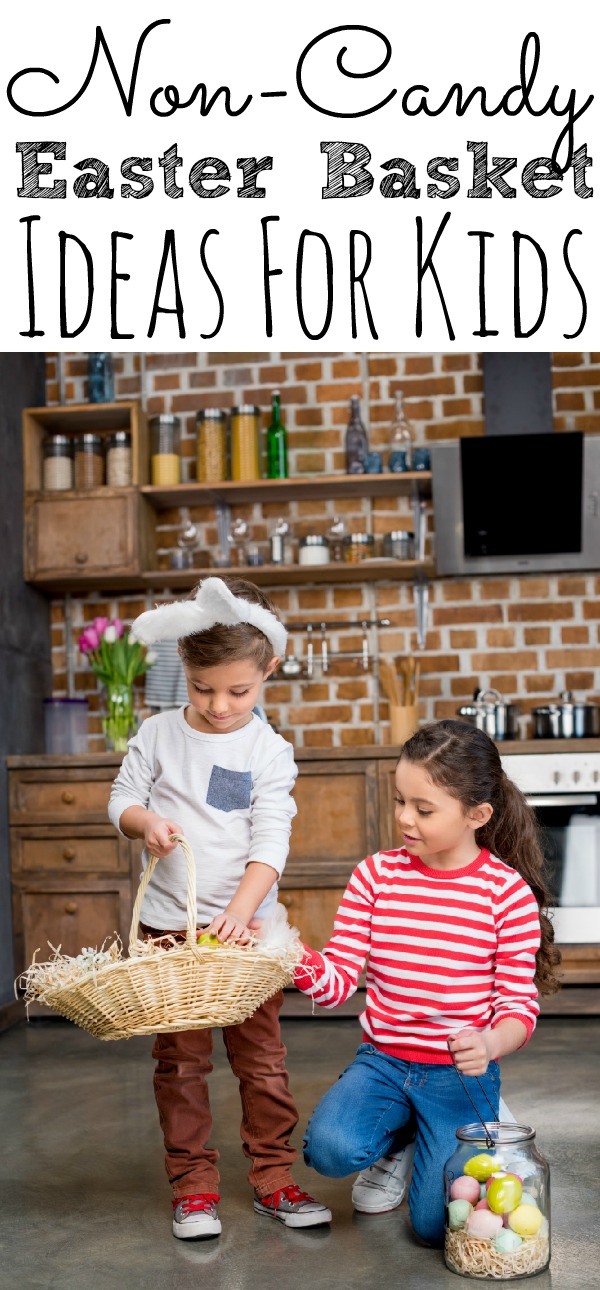 Best 10 Non-Candy Easter Basket Ideas Kids Will Love
As a parent with a child with food allergies making sure that she has a fun Easter basket is important for us. Candy and sweets are not always a necessity when it comes to these special holidays. There are so many more things to add in their baskets such as pencils, stickers, rings, glow sticks, and coloring books. I believe they can get more use out of. Making sure that you are creating an Easter basket perfect for your child is all that matters and these non-candy baskets will help you get started.
This post contains affiliate links.
Non-Candy Easter Basket Ideas
What To Put In A Kids Easter Basket
Here are some ideas on what to put in your child's Easter basket that my girls have loved to receive. Plus, make sure to visit our Amazon Shop for more ideas!

Candy is one of those things that can easily be contaminated with nuts from a factory and if labels are not read properly it can turn into a non-celebratory holiday! That's why having a second option to fill Easter baskets with is a great way to make sure the kiddos still have a great Easter day! Plus, candy can be shared on special occassions. My girls prefer to have something they can play with and last for a while!
You Are Also Going To Love:
If you loved this list of the Best Non-Candy Easter Basket Ideas Kids Will Love, then you will also love the following Easter Recipes and Crafts I have put together for you:
What is the one thing your kiddos will have in their Easter baskets this year?