To celebrate a bit of spring and getting ready for Easter in less than a week my girls and I created these fun Paper Plate Easter Chick Kids Craft! Plus, don't forget to create some more of our spring Paper Plate Crafts!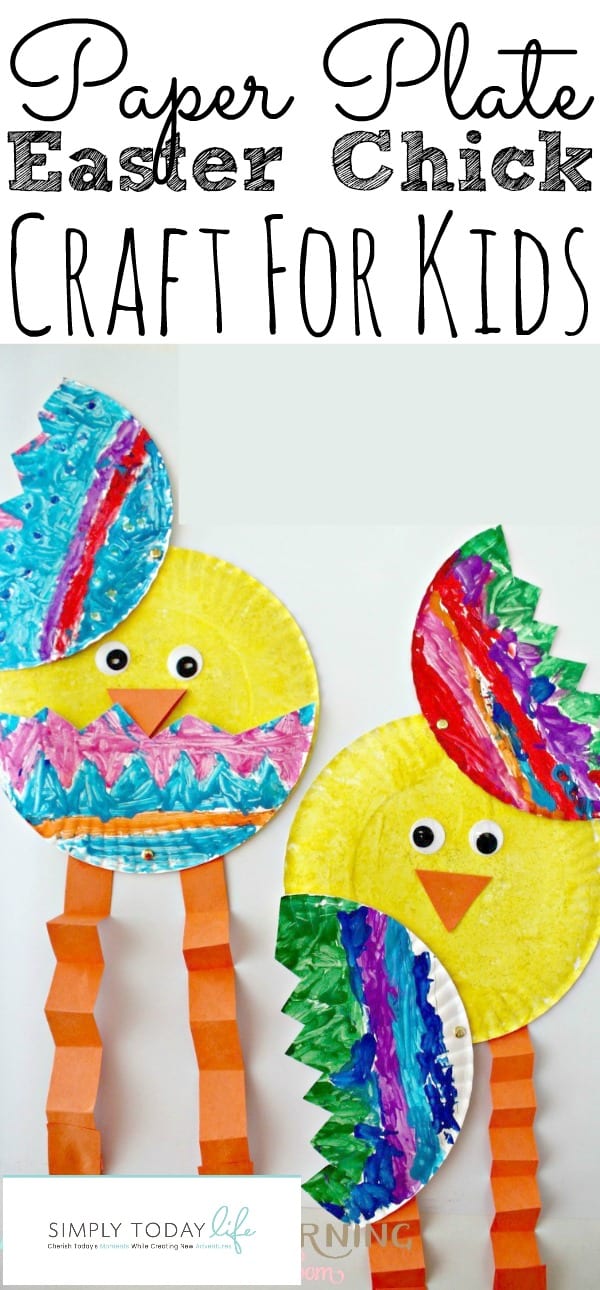 Cutest Paper Plate Easter Chick Kids Craft
Easter is just around the corner and my girls are so excited to begin all the crafts! I hope you all love our Easter hatching egg chicks as much as we did! Don't forget I also created a quick video so you can see how easy they are to make!
Post contains commissioned affiliate links.
Materials needed to create your Easter hatching chickadees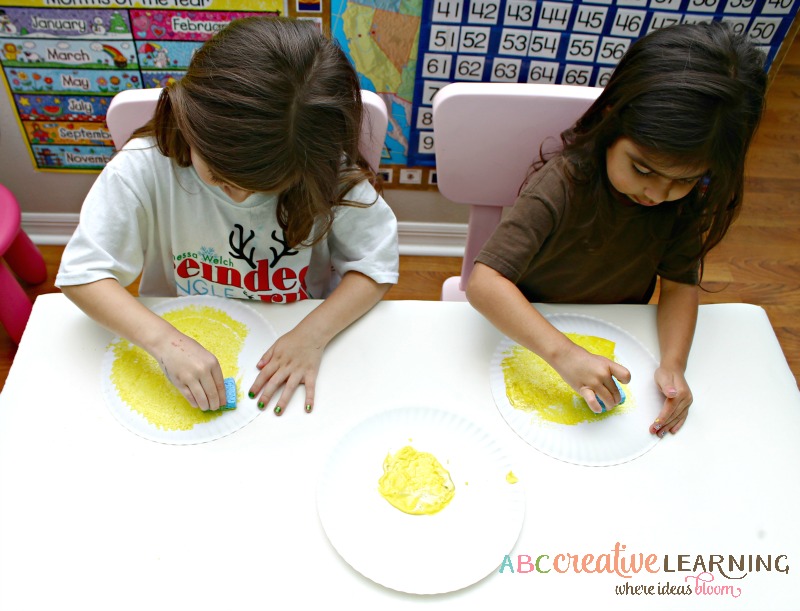 Easter Egg Chick Instructions
Paint your paper plate for your chick. Instead of painting our paper plates yellow, we decided to sponge our paper plates instead. I think my girls enjoyed this a lot more because it's something they don't always get to do. I poured a bit of yellow paint on another plate and added some gold glitter as well and had them sponge one of their paper plates entirely yellow. Set aside and allow to dry.

While

our yellow paper plates dried, we worked on our other paper plate. This will become the chicks hatching the egg.
To help my girls create egg designs I had them use a pencil first when designing their egg and then allowed them to paint their designs with a thin brush. Allow your paper plate egg to dry completely.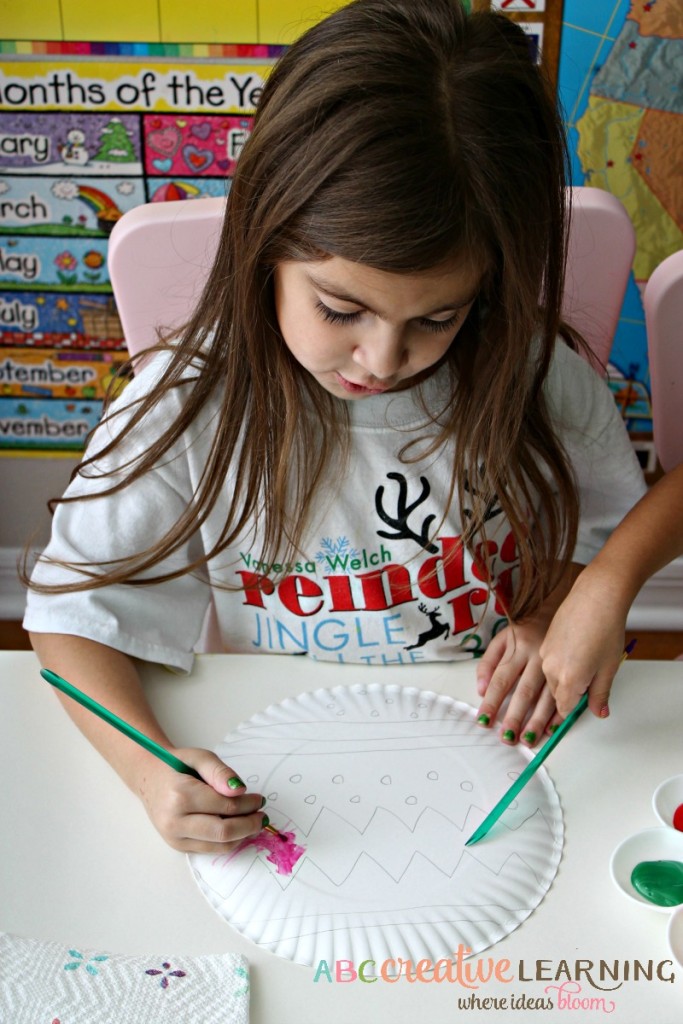 Add your chicks eyes, beak, and legs on your yellow paper plate once it is dry. Now allow these pieces to dry before attaching your Easter egg to the chick.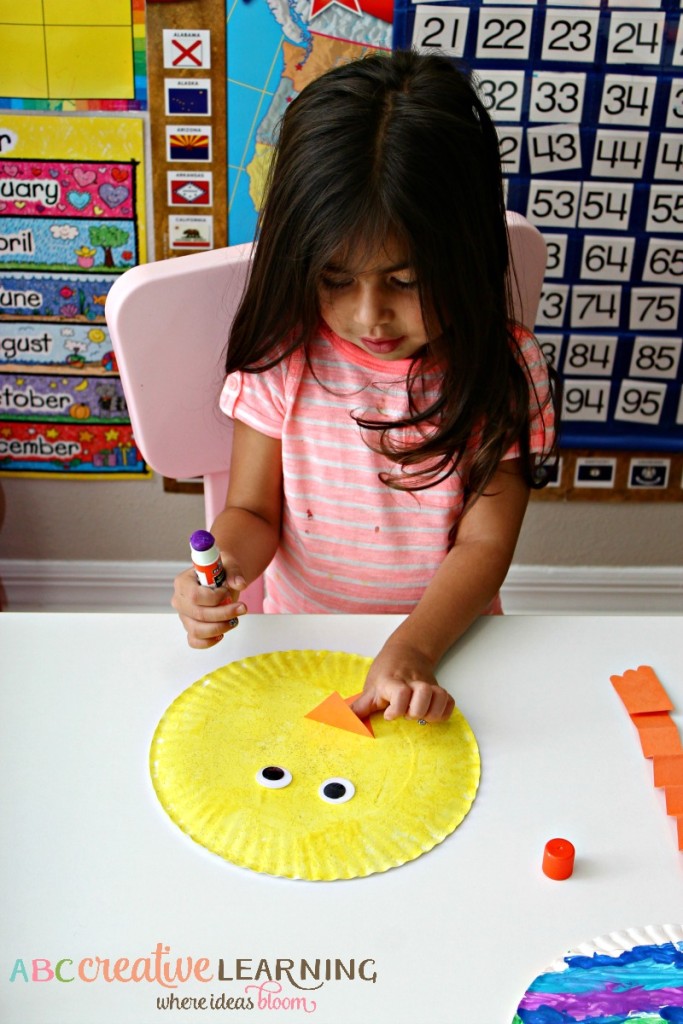 To attach your egg to the chick simply take your paper plate egg and lay over your chick. Using your scissors tips add a small hole on the top and bottom of the plate to insert your brackets. The reason you do this is to make sure that your Easter egg is completely lined up with your chick.
Take off your paper plate egg from your chick and cute in a zig-zag motion to create a cracking egg.
Attach the top and bottom part of your paper plate egg on your chick. That's it!
Now you have the cutest little Paper Plate Easter Chick Kids Craft!
For details on creating and attaching the Easter egg to your chick watch my tutorial video below.

You Are Also Going To Love:
If you love these Paper Plate Easter Chick Kids Craft, then you will also love the following articles I have put together for you:
How will you be celebrating Easter?