Happy Cards® sponsored this post, but all thoughts and opinions are my own.
Have you ever had to purchase a special gift for a tween girl? Well, I've found the most perfect Tween Gift For Girls that is sure to make her happy!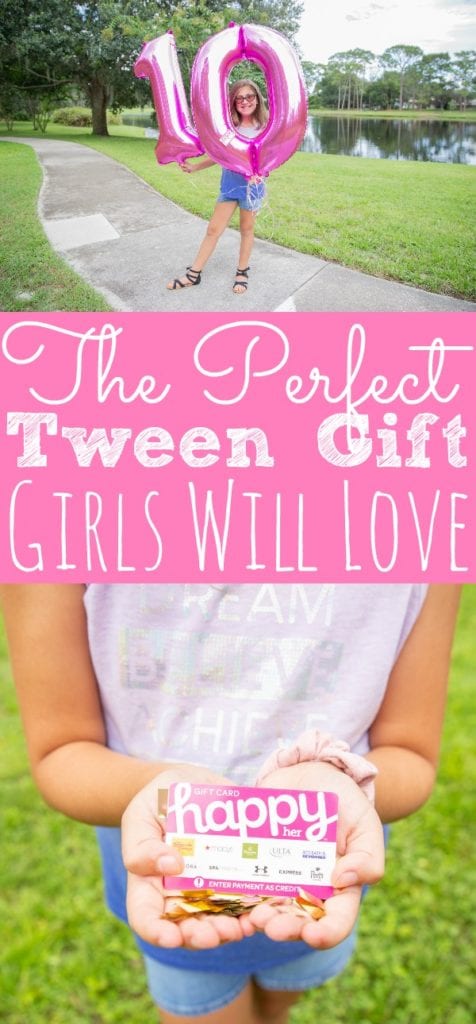 The Most Perfect Tween Gift For Girls
My daughter is turning 10! Did you all read that? Ten years old! Moms, we are into the double digits with this birthday and this mama is not ready for that! Thank goodness for Happy Cards® gift cards. It was the gift my tween daughter needed from me this year and I didn't even know it.
As parents, we want to make sure our kids have the best birthday possible, but when it comes to celebrating big numbers like a double-digit birthday, well, those we want them to remember forever.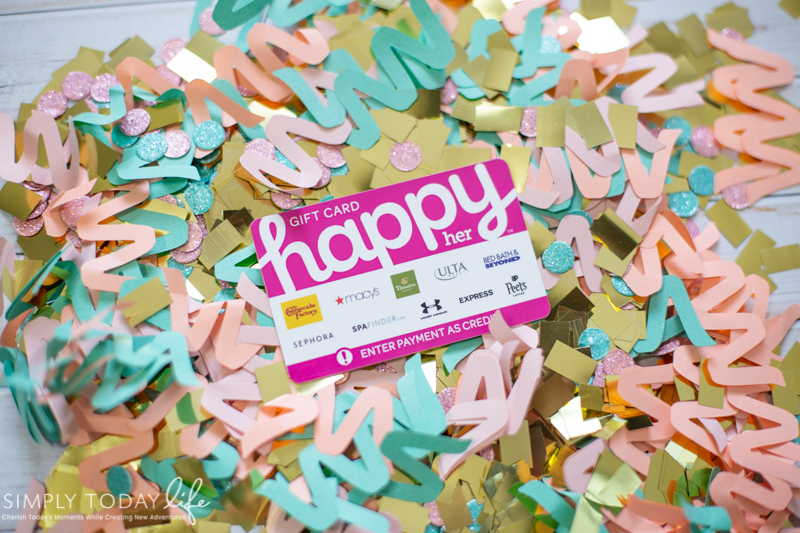 This year I decided that for my oldest daughter's birthday she and I would spend some one on one time together. I thought it was the perfect time to celebrate such a joyous day in such a way she will always remember that as her mom, I will always be right by her side.
I wanted her to know that she can always be her true self no matter what! As a tween, I was hoping that by gifting her the Happy Cards® gift card she was able to show off her own style while sharing everything she loves with me.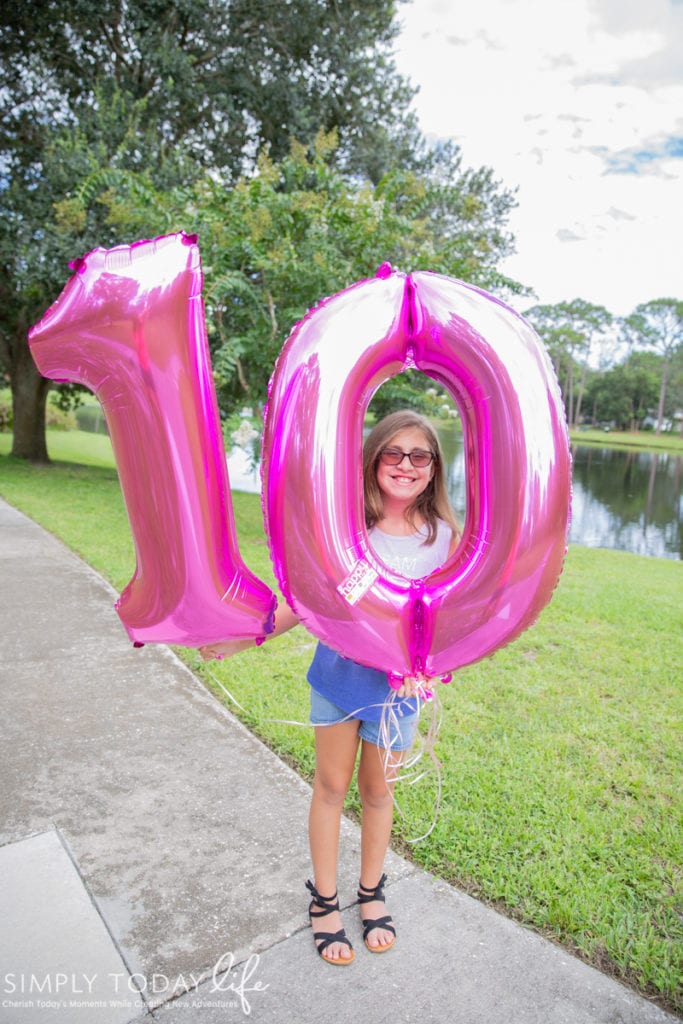 How I Surprised My Tween With A Special Birthday
The first step was to surprise my tween daughter with her gift so we could get our day of celebration started! I decided to get some large pink balloons and attach her Happy Cards® gift card on the balloons.
I then proceeded to tell her we were going to take some fun birthday photos first, before heading out for a day of fun. If you have a tween, then you know how much fun that was! But she was all smiles when she immediately realized what was attached to her balloons!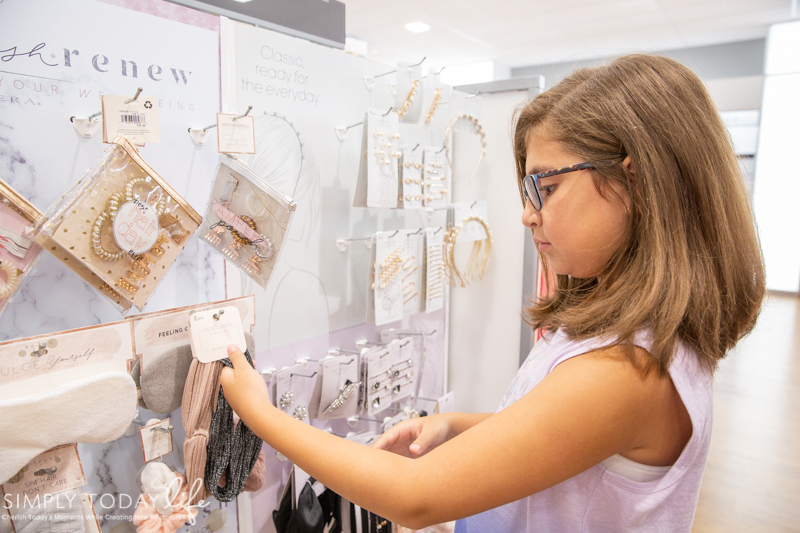 A Tween Girls Dream Birthday Gift
Not only was this the most memorable birthday I have celebrated with my tween daughter, but it was the least stressful as well. I didn't have to worry if I was buying the gifts that she wanted. Instead I allowed her to choose her gifts according to her style with Happy Cards®.
Happy Cards® feature restaurants, retailers, and entertainment venues from the top gifting categories all on one new type of gift card with no activation fees! So that my daughter could spend every dollar on the things she loves!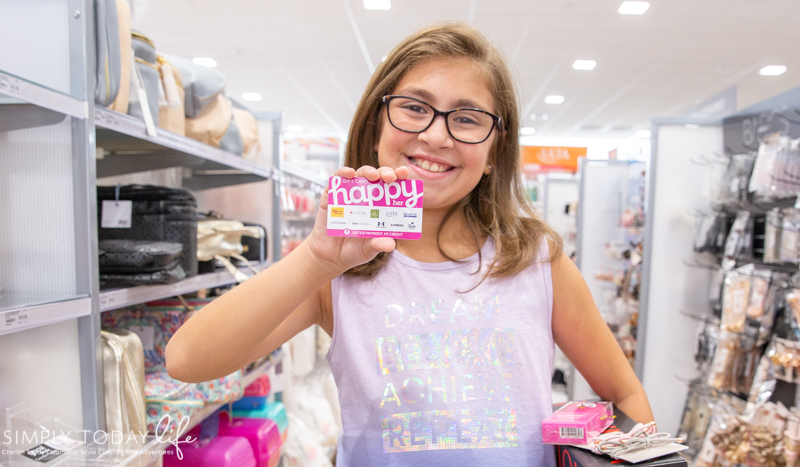 No-Stress Gift Option For Everyone
Happy Cards® are available at Gift Card Mall displays at retailers nationwide, and online at GiftCards.com/Happy. They have such a large variety of choices like Happy Her, Happy Guy, Happy Eats, and so many more!
I already know what I'm getting my youngest daughter and my husband for the holidays this year!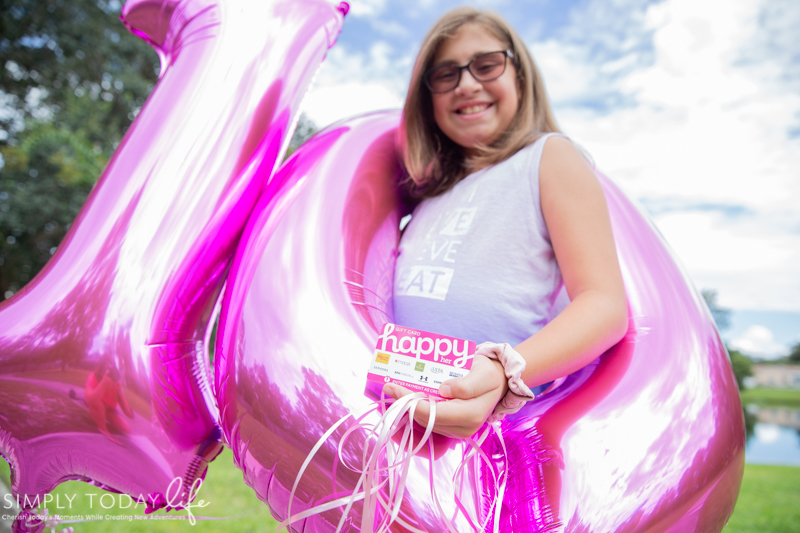 Happy Cards® Giveaway
Make sure to head on over to my Instagram page for a special Happy Her Happy Cards® gift card giveaway! I will be hosting a giveaway for ONE Happy Cards® to one of my followers so you can experience Happy Cards® for yourselves! The perfect tween gift for every girl!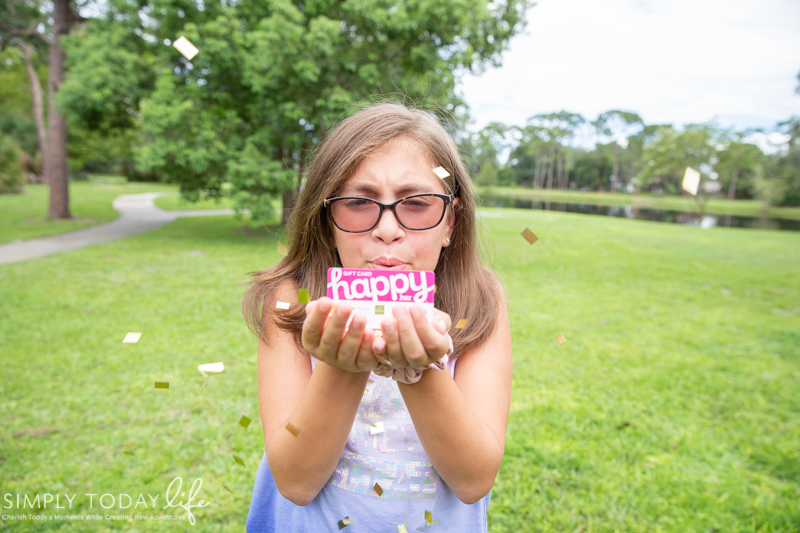 The perfect gift for my tween was the bonding time and memories we created together on her 10th birthday! It was the laughter, the funny selfies, and me cringing my face every time she picked out something that made her look more mature! These are the moments we will always remember, and I'm so grateful for Happy Cards® for giving us those moments together!
Who would you gift a Happy Cards® to?
Happy Cards® sponsored this post, but all thoughts and opinions are my own.