This post is sponsored by General Mills, but all opinions are my own.
Back-to-school is upon us, and these easy Kid-Approved School Lunch ideas are some of my daughter's lunchbox favorites!
Easy Kid-Approved School Lunch Ideas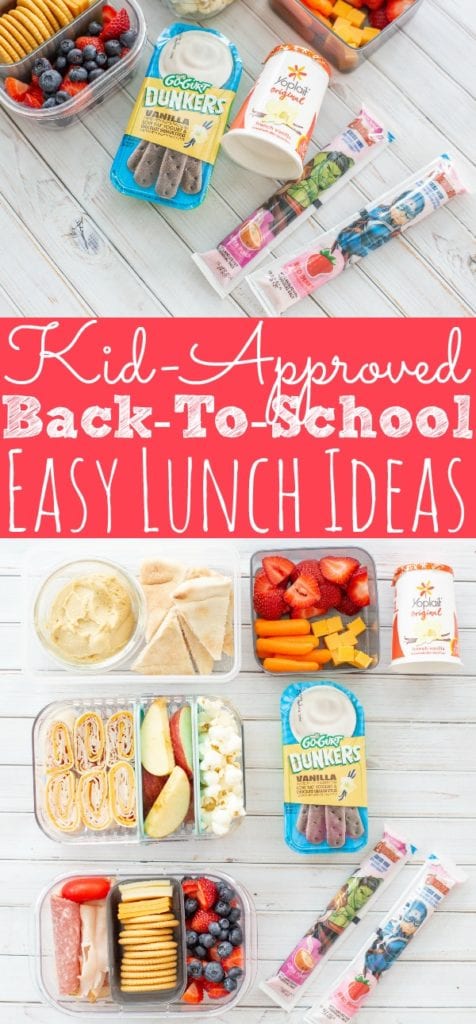 Back-to-school lunches always seemed to be a hassle in the mornings, that's why this year I've sat down with my daughter's so that they can put together their top 3 kid-approved lunches for school. It's a balanced lunch at an incredible value!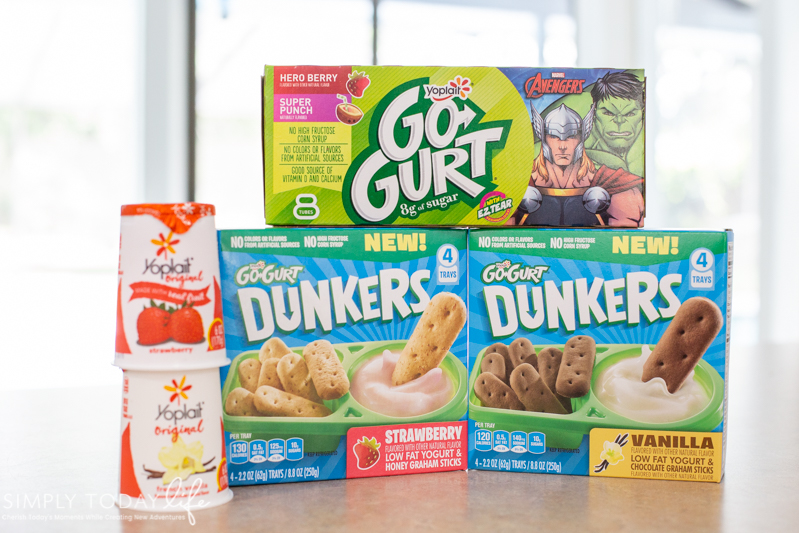 This back-to-school season, I'm all about the "Big Little Wins"! Anything that will help me send my girls to school with a delicious lunch they will love and enjoy.
To make this happen, I used Walmart's grocery pick-up to stock up on some of my daughter's Yoplait lunchbox favorites! I combined their favorite Yoplait products with their favorite easy lunches to create the perfect kid-approved lunchbox ideas and snacks!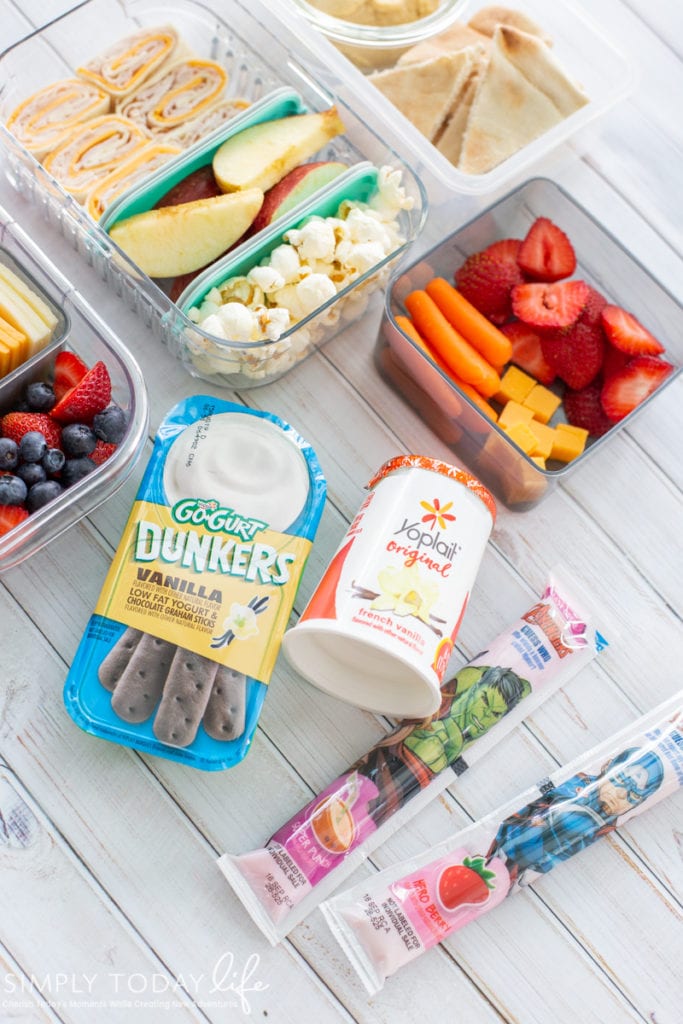 3 Lunch Ideas Kids Love
As busy parents, we're always looking for new ideas for our kid's lunch boxes during the school year. These three lunch ideas are ones that my girls usually pack themselves weekly, because of how easy it is to put together, and each lunch contains all of their favorites!
These 3 kid-approved school lunches are so easy to make, that your kids can make them on their own the night before.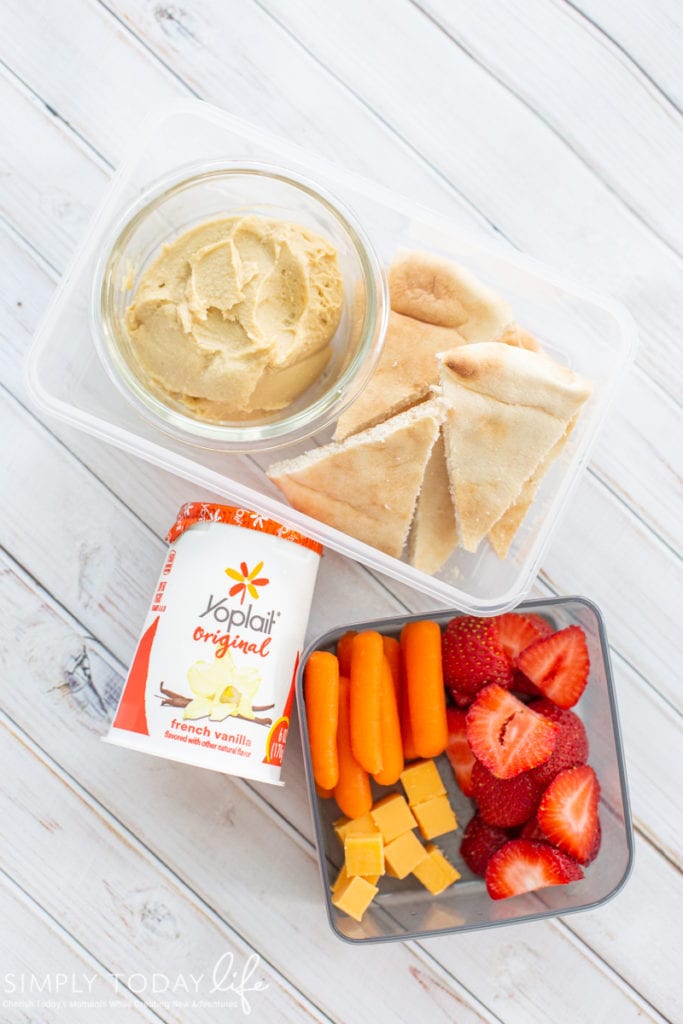 Pita Hummus Lunchbox Idea
This pita hummus lunchbox idea is not only my girl's favorite lunch but mine as well!
Ingredients Needed For Hummus Lunchbox Idea
Yoplait Yogurt in your kid's favorite flavor
Hummus
Pita bread
Cheese squares
Carrots
Strawberries (perfect for dipping in yogurt)
Tip: Cut the pita bread into triangles for easy dipping with the hummus.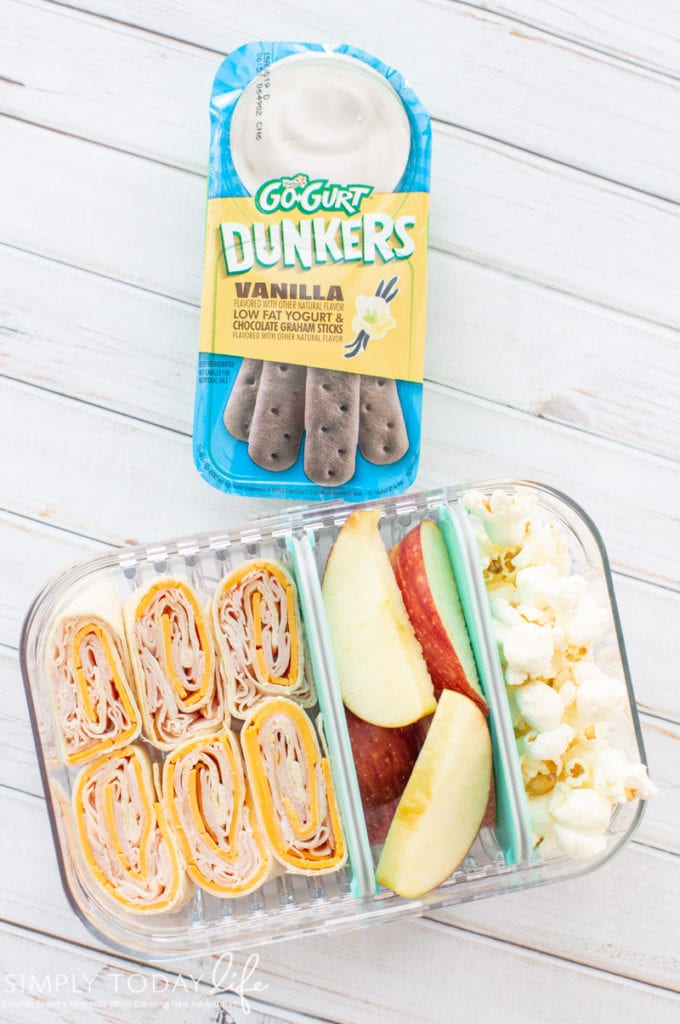 Easy Turkey and Cheese Wrap School Lunch
This easy turkey and cheese wrap lunch is pretty much a staple in our home all the time!
Ingredients Needed For Turkey and Cheese Wrap Lunch
Yoplait Dunkers
Sliced deli turkey
Sliced deli cheese
Large tortilla
Apple slices
Popcorn
ip: My oldest likes to bring a packet or tablespoon of mustard for dipping instead of spreading it into the tortilla so it doesn't get soggy.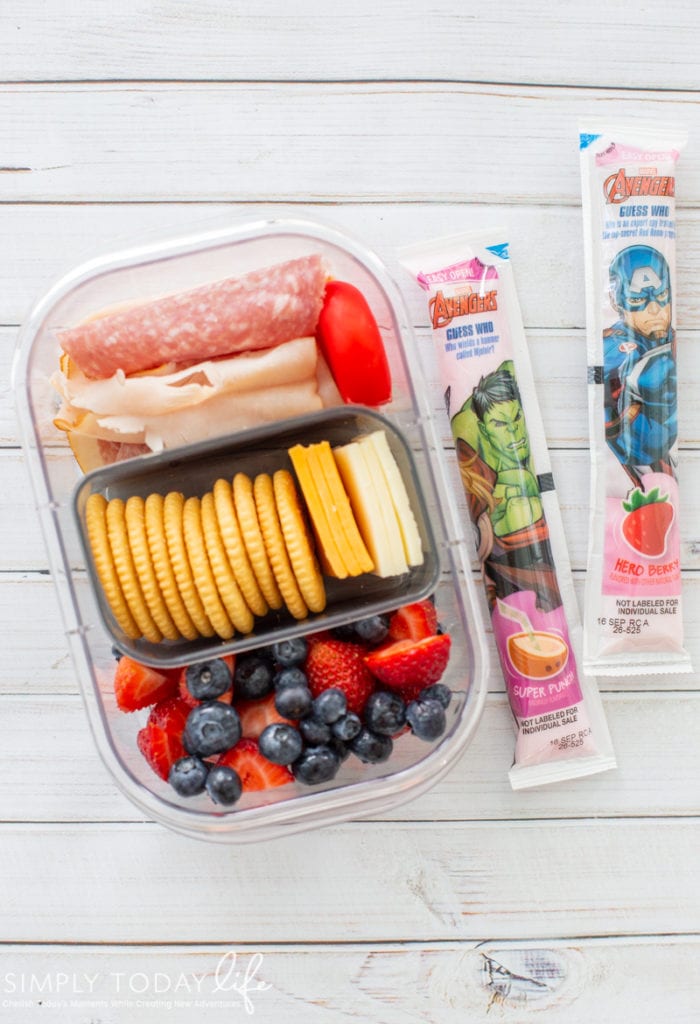 Kid-Approved Cheese and Crackers Lunch
There's nothing better than making your own lunchable style lunch for school. My girls love putting together their favorite snacks and creating a fun lunch at the end of the week!
Ingredients Needed For DIY Lunchable
Yoplait Go-Gurt
Crackers
Cheese squares
Salami
Turkey
Strawberries
Blueberries
Tip: My daughter's love to roll up their deli meat in their lunches and usually bring an extra Yoplait Go-Gurt on days they have dance class so they have an extra snack on the go.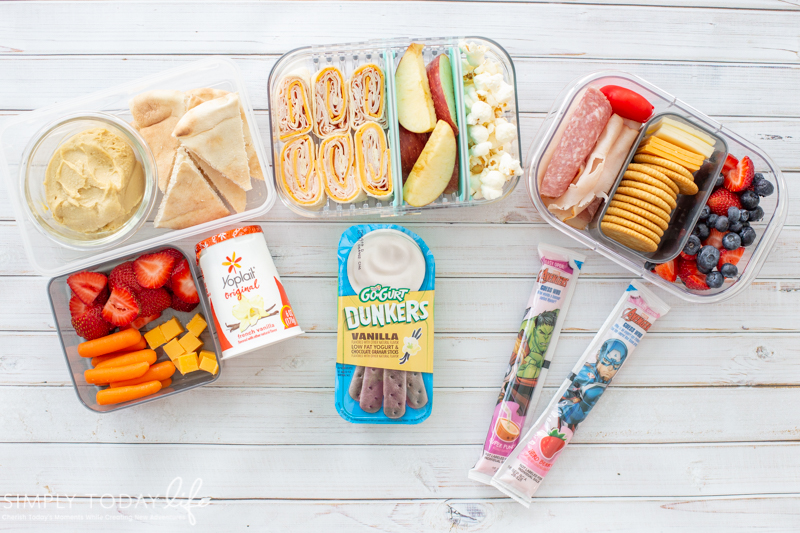 These three lunch ideas are perfect for kids throughout the school year. Easy for parents and delicious for kids! It's a win-win in my opinion when my girls reach for their favorite Yoplait snacks on the go! Yoplait has a large variety of fun flavors and products for the entire family! I love stocking up for the back-to-school season!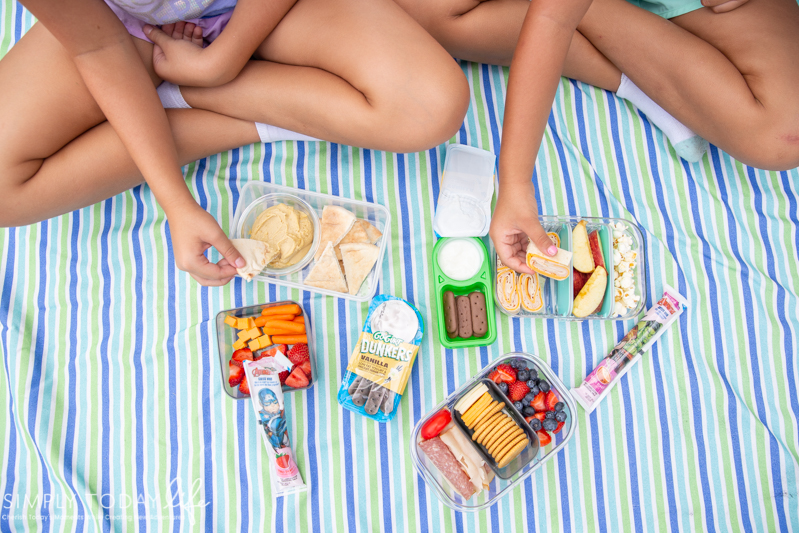 My girls love having choices in their lunchboxes and I believe that's what these easy lunch recipes create. That's why they enjoy them so much! Plus, they can easily be customized weekly with flavors and proteins to create a new lunch each day.
What's your child's favorite lunchbox idea?