This is a sponsored blog post for Member's Mark Brand 2-ply Facial Tissue.
As a former teacher, I have the best Classroom Mom Tips that will help you rock back-to-school season!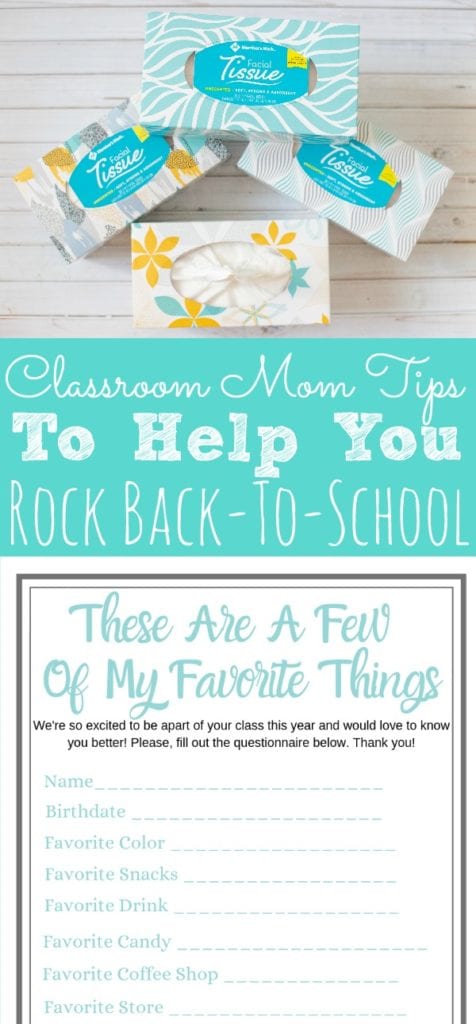 Classroom Mom Tips To Help You Rock Back-To-School
Being a classroom mom is very rewarding, and I wish that every teacher in every school had one. Classroom moms are there to support their child's teacher, offer help when needed, and volunteer during school events. Sometimes we forget that teachers and schools need a little bit more than just this.
I see a classroom mom as the teacher's personal assistant and the one person she or he can count on when the kids are in need of supplies. That's why I'm so glad that with the Sam's Club membership Scan & Go app, Club Pick Up and Subscription, life is easier during back-to-school!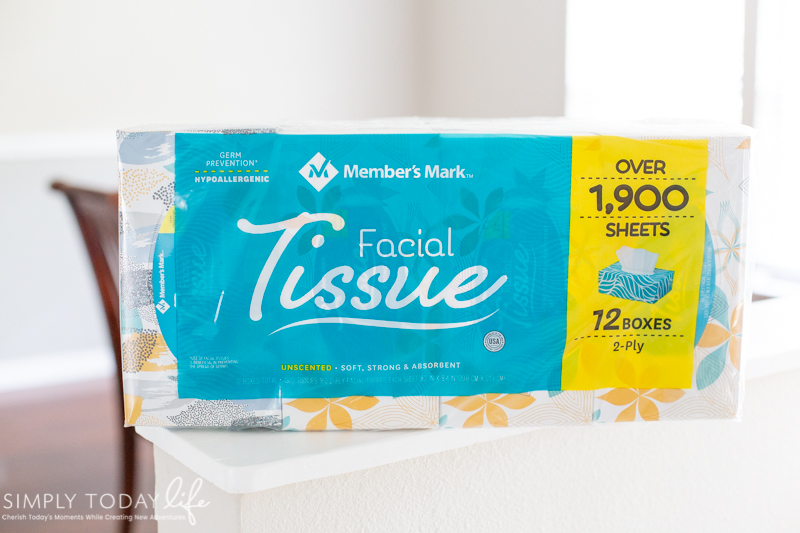 How To Be The Best Classroom Mom
Now that I've stepped over to the classroom mom role, instead of teacher, I love being able to support my daughters' teachers in any way I can without over stepping my boundaries. Here are a few ways YOU can be the best the best homeroom mom this school year!
Meet with the teacher to set expectations
Double-check with the teacher for items needed to be stocked in the classroom.
Ask the teacher for a list of the parents' emails or contact information (if the school allows)
Offer to help the teacher with back-to-school notes or letters to parents. Such as food allergies to be noted, snack list, volunteers, supplies needed.
Email a welcome letter to the parents to introduce yourself and a way of contact.
Volunteer to help the teacher with lesson planning (cutting, grading, messy classroom lessons)
Show school support
Be a positive classroom mom and set an example for other parents

Stocking Up The Classroom During Back-To-School
One of the most important things a teacher needs in their classrooms is supplies, and sometimes this seems to be challenging to get. As a classroom parent, it's our job to make sure our child's teacher has everything they need and are ready for flu season with Member's Mark Brand 2-ply Facial Tissue from Sam's Club!
Sam's Club makes back-to-school shopping for stocking up in the classroom and at home a breeze for all types of parents!
Not only can you do online purchase, in addition to in-club shopping, but Member's Mark Brand 2-ply Facial Tissue is sold exclusively at Sam's Club and SamsClub.com.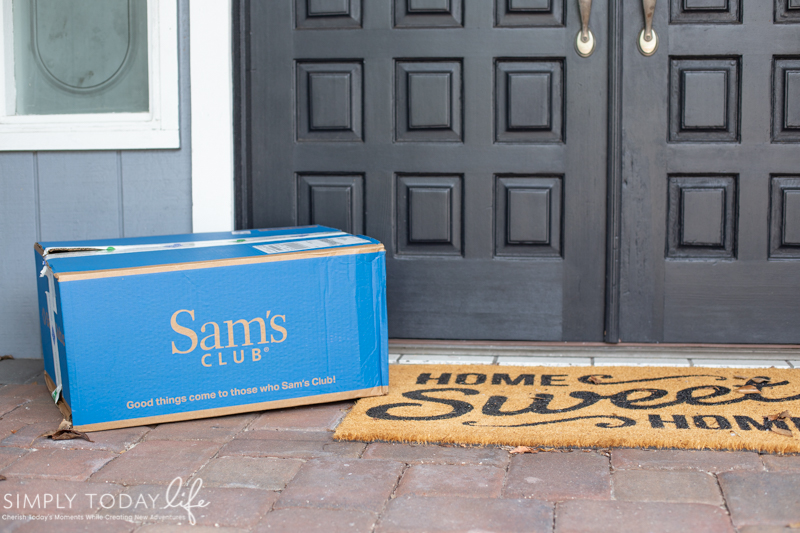 As a mom I love the trusted Member's Mark brand quality and superior value backed by Sam's Club Member satisfaction guarantee. As a busy working parent this is important to me. I want to make sure that when I send supplies to my daughter's teachers, they are as satisfied as I am with them.
I've ordered my Member's Mark Brand 2-ply Facial Tissue online with free shipping, knowing that the teacher will appreciate the decorative designs on the boxes and that they are high-quality hypoallergenic and perfect for kids.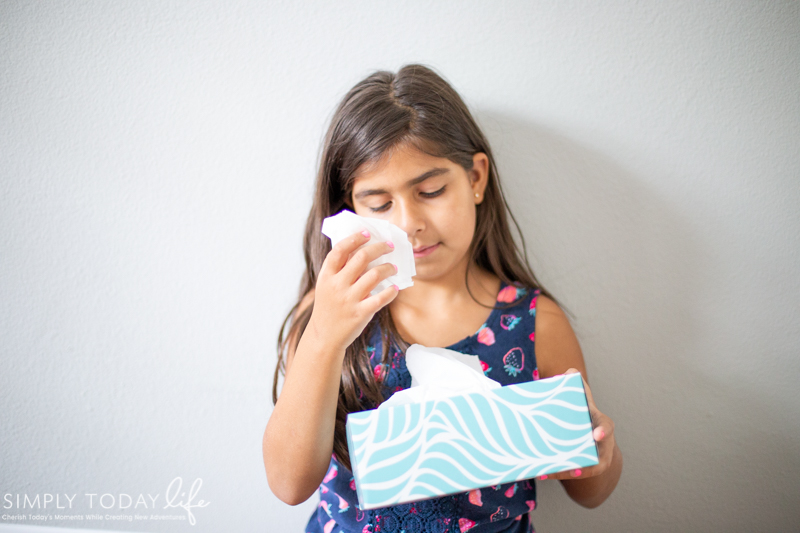 How To Stock Up For Back To School With Sam's Club
First off to enjoy all the fantastic benefits for stocking up this back-to-school season, you will need a membership. You don't want to miss stocking up your home for back-to-school as well! Remember, flu season is also upon us.
Plus Members with an active membership receive free shipping on eligible items, with no minimum purchase. So, you can stock up on all kinds of items with no shipping all at once.
Plus, don't forget they also offer Scan & Go, in-store club pick up, and shipping subscriptions too!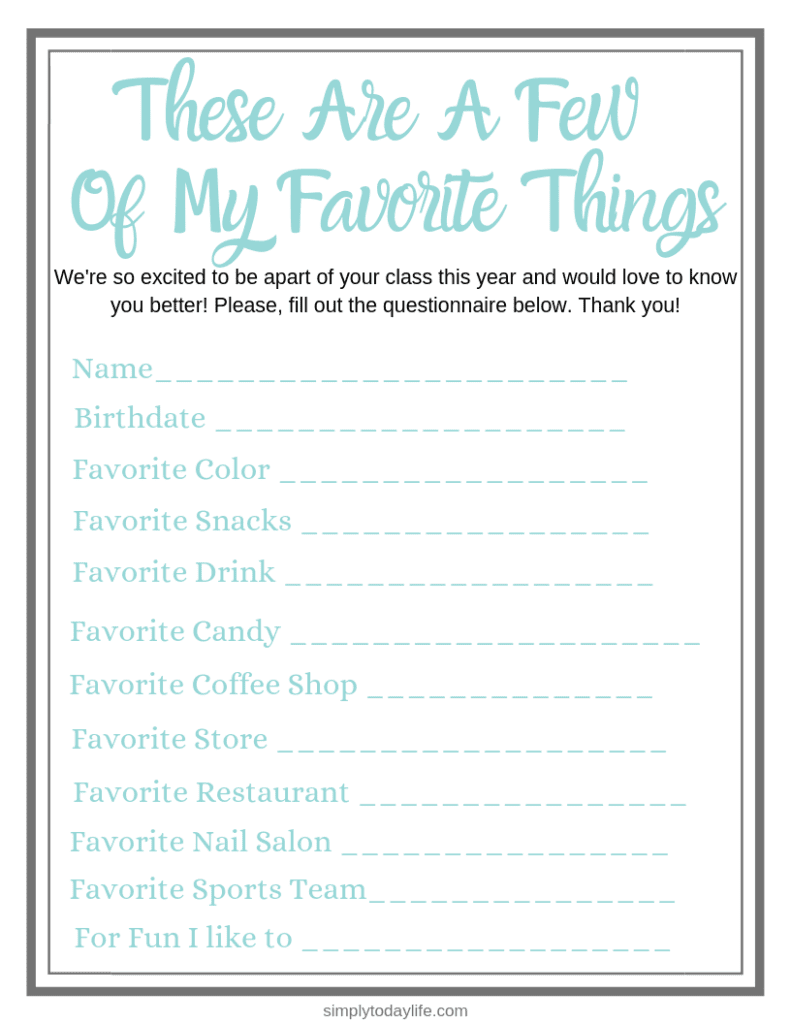 Free Back-To-School Teacher Questionnaire
I've also created this simple, but fun back-to-school teacher questionnaire. This will help you get to know your child's teacher a bit more and know how to make them feel a bit special during the school year.

Make sure to stock up this back-to-school season for both at school and at home with Member's Mark Brand 2-ply Facial Tissue.
How will you be the best classroom mom this back-to-school season?
This is a sponsored blog post on behalf of Member's Mark Brand 2-ply Facial Tissue.