They say music is good for the soul, but you don't realize how important it can be. I mean, music can easily shift our moods from sad to happy or bring back memories. Last week I sent one of our contributors Rachel to a fantastic show. She described it as A Magical Concert with André Rieu You Can Bring Home.
Thank you One2One Network for sponsoring today's post. All opinions and magical feels are my own.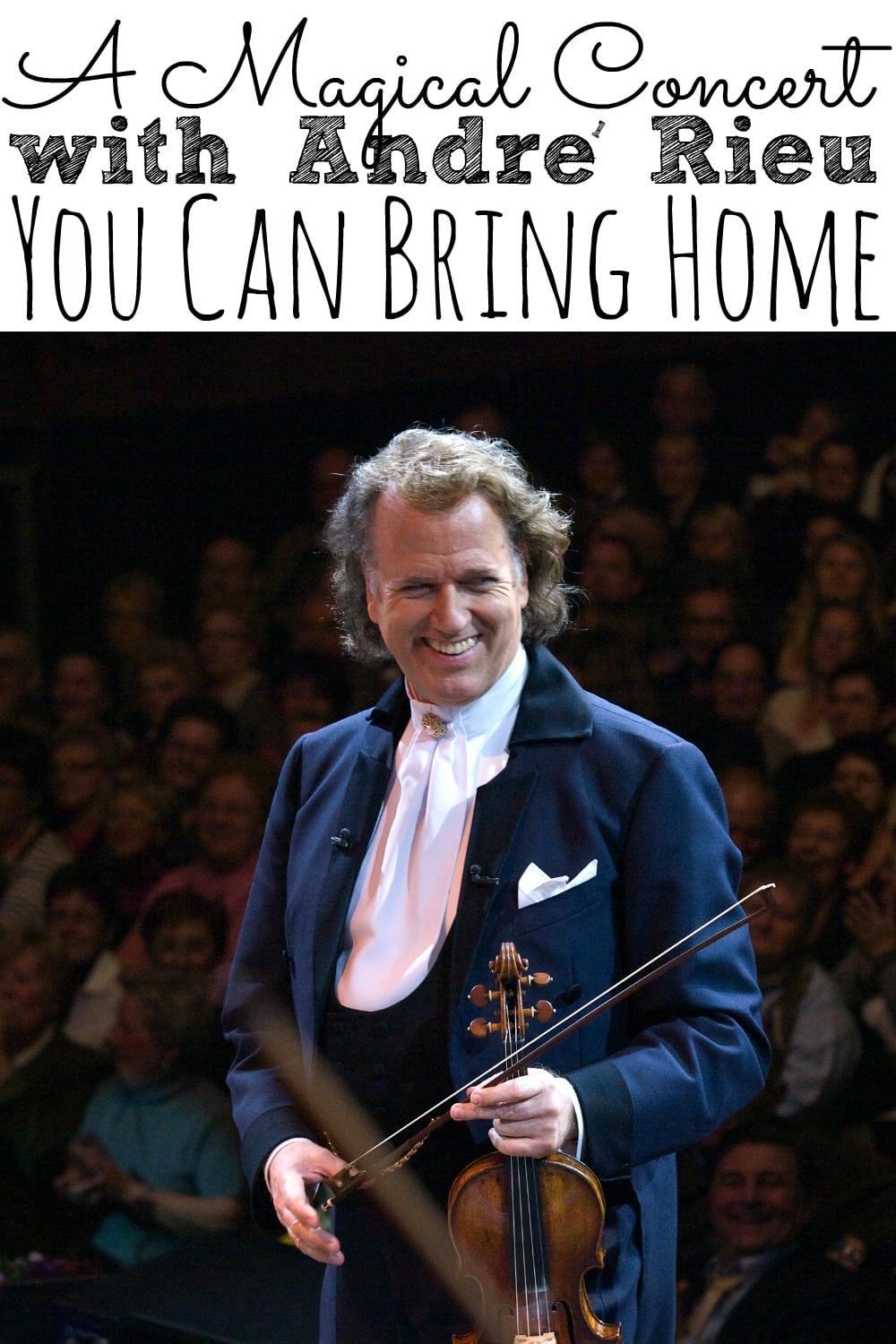 A Magical Concert with André Rieu You Can Bring Home
Have you ever been to a concert and you just wish it would never end? Or that you could up the music and bring it home with you so that you could share it with family and friends? Well, lucky for us André Rieu newest CD and DVD from Decca Gold "Shall We Dance" is available now and Target has an exclusive version with two bonus tracks with "Music of the Night" (from Phantom of the Opera) and "Lara's Theme" (from Dr. Zhivago).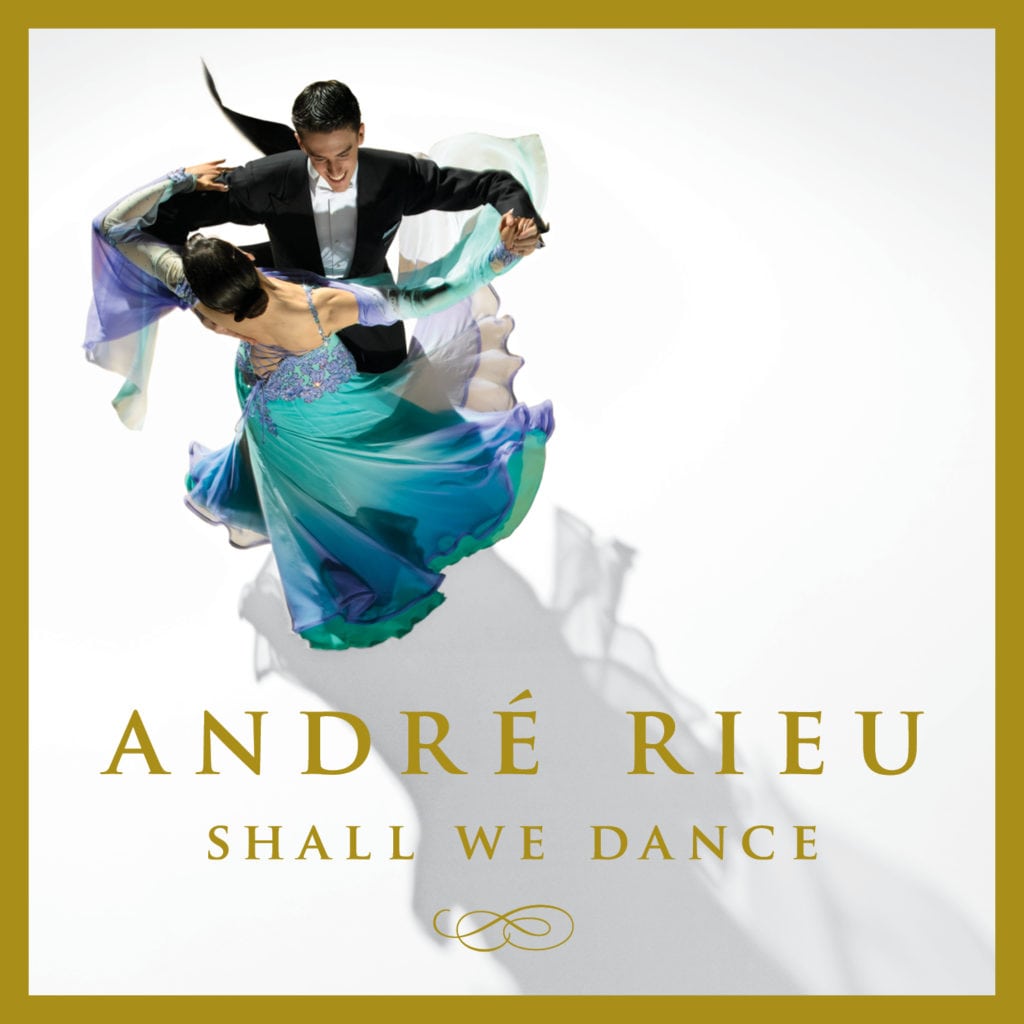 "Shall We Dance" Tracklisting
Second Waltz
The Blue Danube
And The Waltz Goes On
Godfather ( Main Theme)
Strauss & Co Medley
Love In Venice
Radetzky March
A Time For Us ( Romeo & Juliet)
Zorba's Dance
Edelweiss
Carnival Of Venice
Bolero
My Heart Will Go On
Time To Say Goodbye
Music Of The Night ( From Phantom Of The Opera) (Target Exclusive)
Lara's Theme ( From Dr. Zhivago) (Target Exclusive)
This is a CD and DVD which includes content from André Rieu's concert in Schonbrunn, Vienna. You can pick up the CD/DVD now and the Target version has the bonus tracks listed above.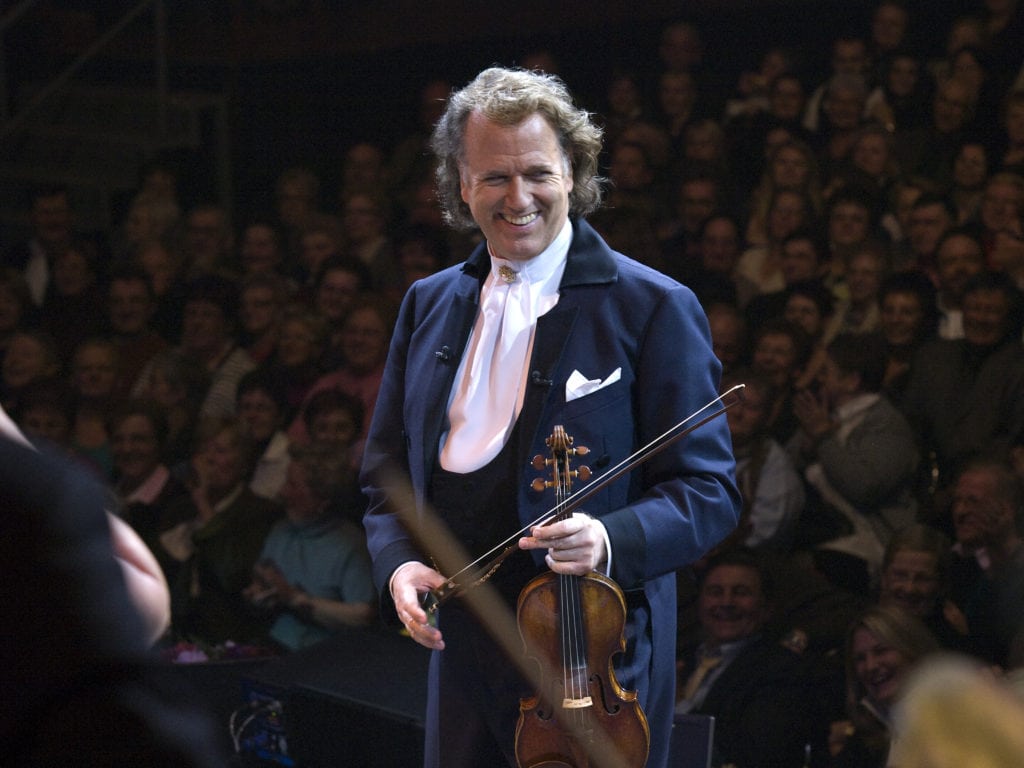 Personally, I've been listening to the songs for almost a week straight now as I heal from my surgery. It does have that feel good of classical music with some of my favorite songs such as A Time For Us ( Romeo & Juliet) and "Edelweiss" (Sound of Music). I will admit that I was pretty bummed not being able to attend the concert!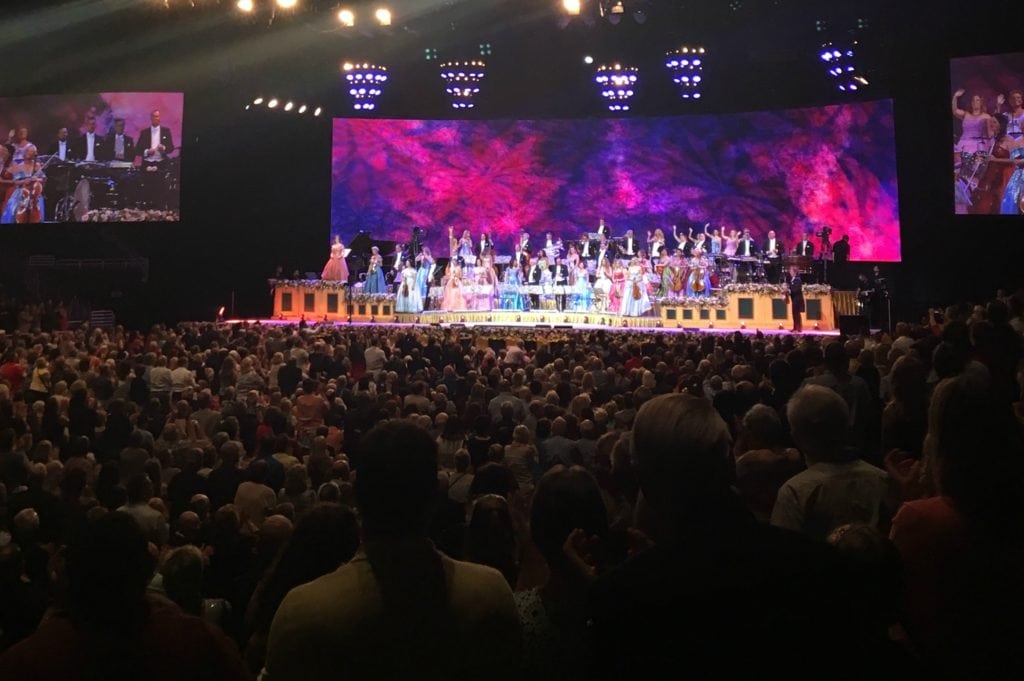 André Rieu Concert Review by Rachel Rivera
Last weeks performance was magical. It was a good relaxing time, full of emotions that only music can bring out in you. From feeling like a child again and falling in love when listening to "Think of Me" from Andrew Lloyd Webber's Phantom of the Opera, these songs will forever stay with me. The show started off with a great first impression where the orchestra was dressed in colorful outfits and the gowns were breathtaking.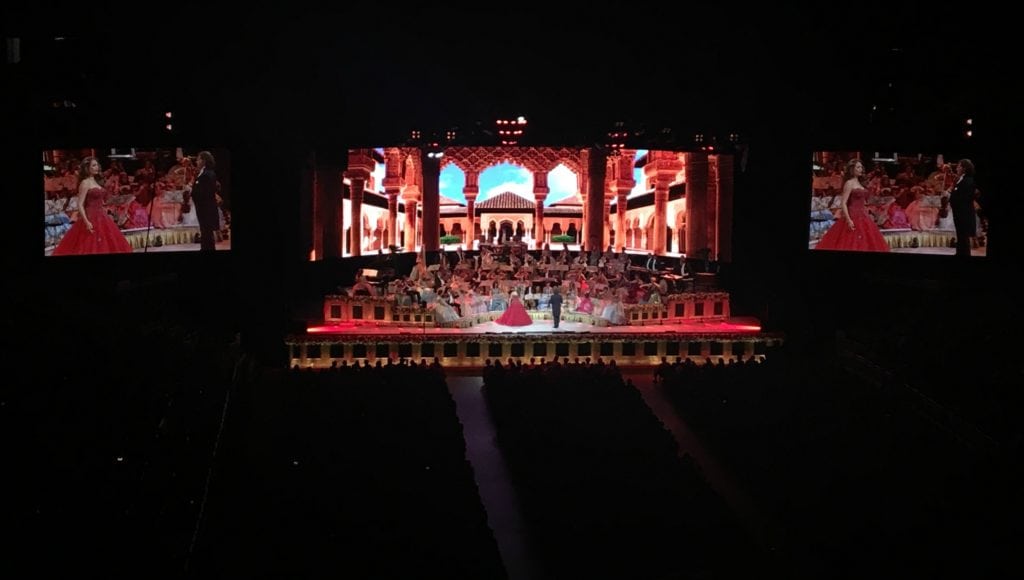 I was in a great mood, and the show carried on and kept me feeling happy. It took me on an adventure with every piece. The backdrops and live scenic views all came all together. By the end of the how, I had to come back to earth and I didn't want to leave! The performances took me out of my head and out of this world into another universe where music is the only thing that mattered and people were happy and joined together to enjoy such a spectacle.
When a baby was crying out amongst the audience, André even had the orchestra perform a lullaby, which needless to say didn't work, but the fact that they improvised it as well as a delight to experience!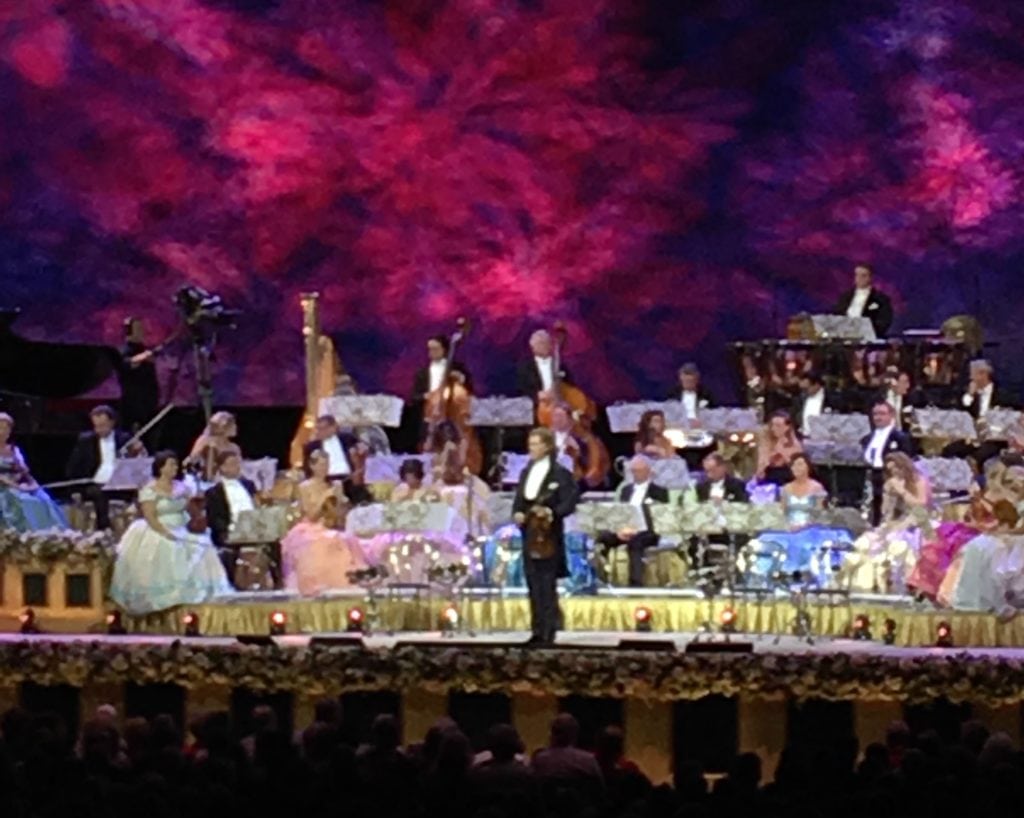 I felt like it all ended too soon! Each song was played beautifully and I just wanted it to go on. It was very comical as well and clear that André has a childlike sense of humor. You can see that the orchestra had enjoyed themselves as well by joining in on the jokes and the fun. By the end of the show, they even celebrated by popping some bubbly! It was a great experience and both adults and families can enjoy a night out at an André Rieu concert. Their US Tour has just ended but these were the lucky cities to get to experience the US Tour for 2017. You won't want to miss another chance to see him if he comes to the states in 2018 so keep an eye out.
US Tour Dates
10/19 – Phoenix, AZ
10/20 – Las Vegas, NV
10/21 – San Diego, CA
10/22 – Los Angeles, CA
10/24 – San Jose, CA
10/25 – Sacramento, CA
10/26 – Fresno, CA
10/28 – Tacoma, WA
10/29 – Portland, OR
11/1 – Tampa, FL
11/2 – Orlando, FL
11/3 – Sunrise, FL


Not able to make it to one of his concerts, lucky for you there will be a 10-part series on Ovation TV on Saturday! Don't miss this fantastic and magical show!

SaveSave
SaveSave
SaveSave
SaveSave