One of the things that I look forward to in the summer are all the fantastic movies to hit theaters. I will be honest and say that I turned down another movie screening to see this one! I've heard mixed thoughts about the Focus Feature film, and I just had to check it out for myself. Of course, I'm sharing my views today on The Book of Henry Movie Review.
I was invited as media to screen an early showing of The Book of Henry by Focus Features. #TheBookofHenry

The Book of Henry Movie Review #TheBookofHenry
I think many were expecting something different from The Book of Henry. I know I did and wasn't prepared for all the emotional surprises that the movie unfolded. My sister who came with me to the screening kept muttering underneath her breath, and I just kept covering my gasps with my hands. Like I mentioned above, the reviews have been a bit mixed and a little bit more on the downside that I expected. So, I wanted to share my No Spoiler movie review.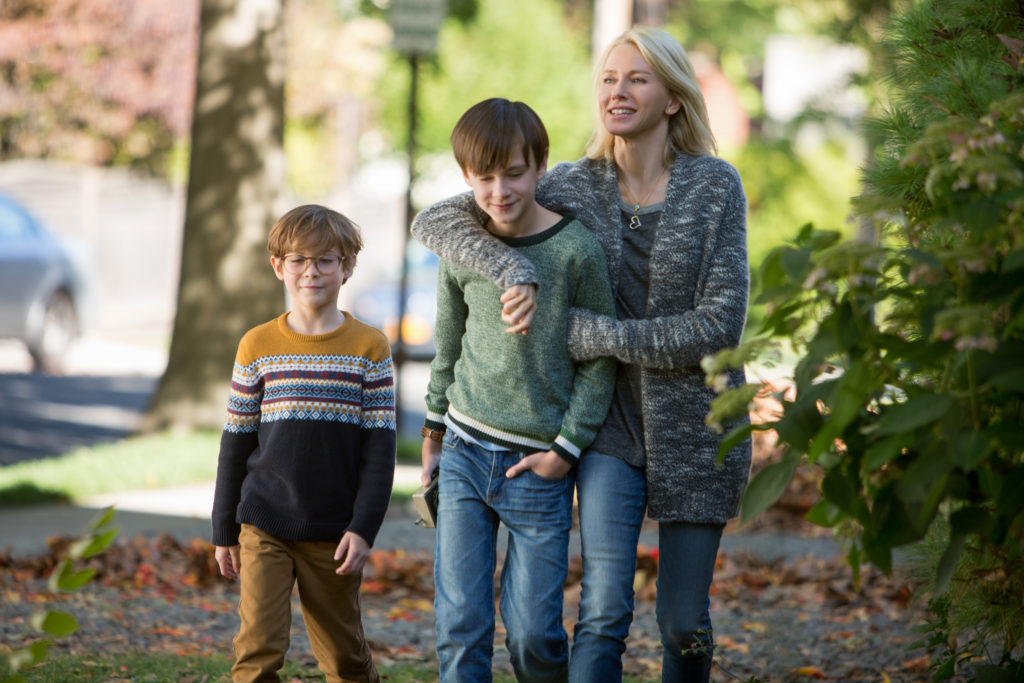 The Storyline
When you read the synopsis of The Book of Henry, it leaves you wondering more about the story itself, and because this is a no spoiler movie review, I might not be helping this cause. I am going to tell you that the storyline keeps you on the edge of your seat. Ladies, bring the tissues because I don't think I have cried at a movie theater like this in a long time. I mean ugly tears and all!
Henry is a brilliant little boy who takes care of his mom and little brother. His mom is in between wanting to be a good mother, but also wanting to be taken care of by her son.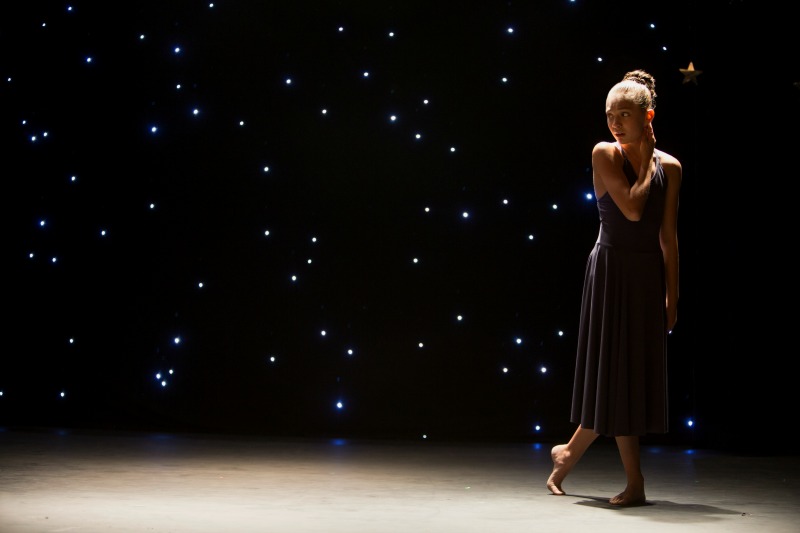 One night Henry looks out his bedroom window and discovers fellow classmate Christina's secret! Don't worry I'm not telling! We don't know what the secret is until the end of the movie, but some hints shared into the plot. The worse thing about this is that your mind and imagination just does its own thing. I had about a dozen different scenarios to what her secret could have been.
Henry then devises a plan from start to finish on ways to help his neighbor Christina with her secret. The idea becomes in motion when Henry's mom finally believes him and finds out herself what the secret is. Again, we are left waiting. She then makes it her mission to complete the plan Henry has created. Now, Susan, Henry's mom has a secret of her own.
Want to know what the secret is? Head to theaters this weekend and find out for yourself!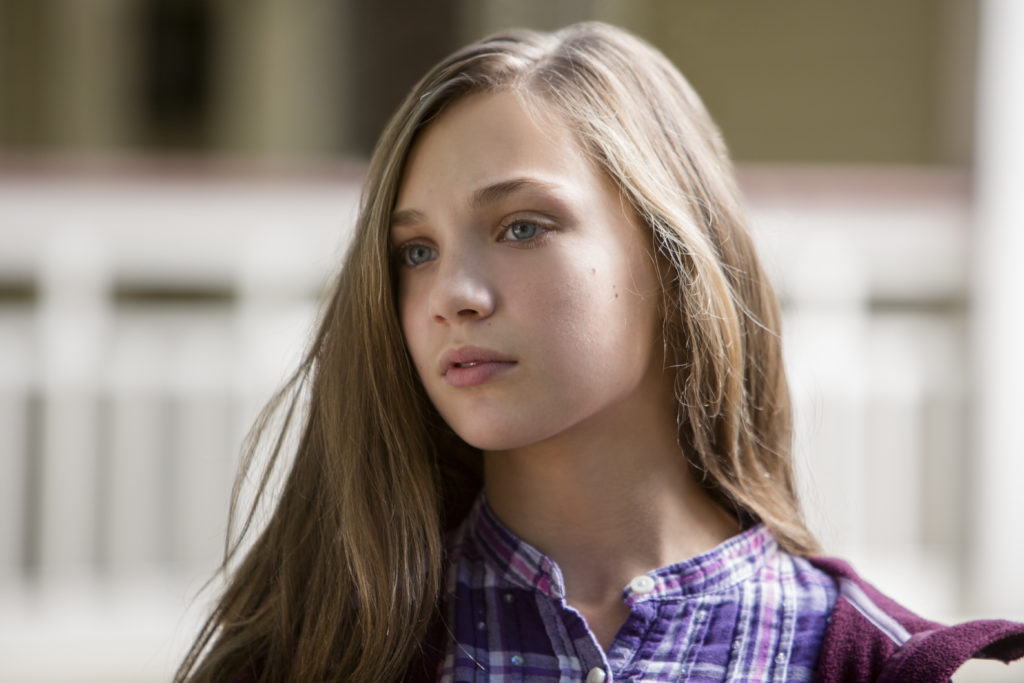 The Characters
I for one am a huge fan of Naomi Watts and knew she would be fantastic for her role in The Book of Henry. Jaiden, who plays, Henry was no surprise. If you have watched the movie trailer, then you know that he is just fantastic. Along, with Jacob Tremblay, who plays Henry's little brother.
My biggest surprise was Maddie Ziegler. I hadn't even realized that she was playing Christina Sickleman, even after sharing the movie's posters on the blog several times. My sister pointed her out as the film started. I knew she is a beautiful dancer and on that side, I'm a fan, but I was a bit skeptical on such a significant emotional role for her. Now, I'm a fan and can't wait to see what else she does on screen. So bravo!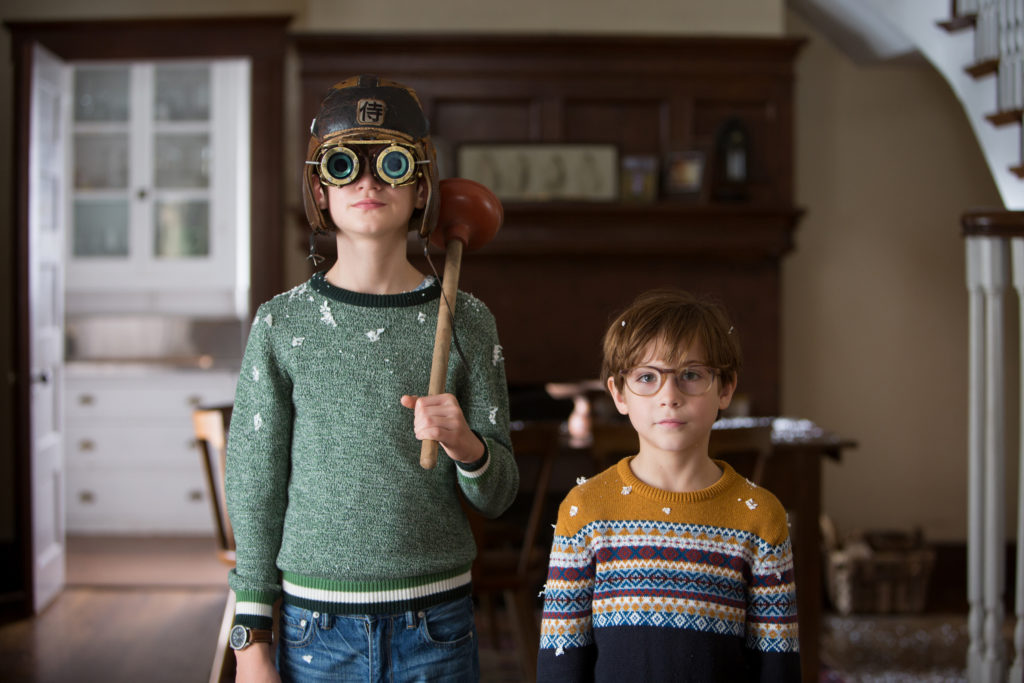 The PG-13 Rating
Let's talk about the PG-13 rating. The movie has some language in it such as the F word used several times. There is also a scene where the mom, Susan, flicks off her own son. Yeah, not something I want my girls seeing or asking questions about. I would also go to as far to say that there are some sensitive topics in the movie that kids under 13 are not ready to hear about. There is also use of alcohol, for those who want to know all the details.
My Final Thoughts
I enjoyed The Book of Henry and it did have me on the edge of my seat for most of the movie. I highly recommend it and definitely, a summer movie must see.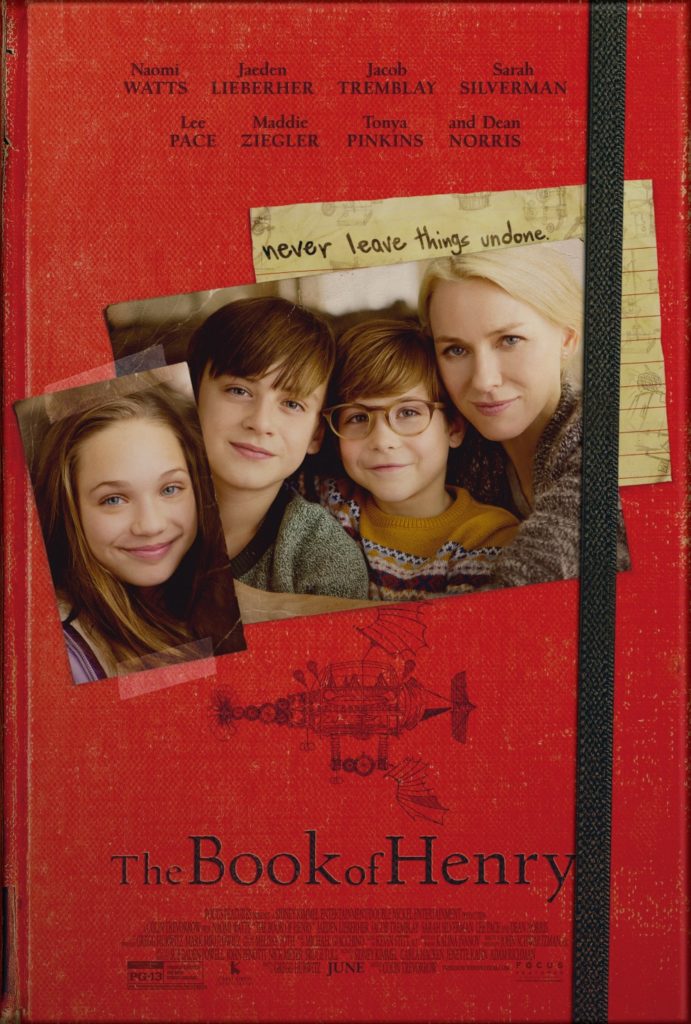 About The Book of Henry:
Sometimes things are not always what they seem, especially in the small suburban town where the Carpenter family lives. Single suburban mother Susan Carpenter (Naomi Watts) works as a waitress at a diner, alongside feisty family friend Sheila (Sarah Silverman). Her younger son Peter (Jacob Tremblay) is a playful 8-year-old. Taking care of everyone and everything in his unique way is Susan's older son Henry (Jaeden Lieberher), age 11. Protector to his adoring younger brother and tireless supporter of his often self-doubting mother – and, through investments, of the family as a whole – Henry blazes through the days like a comet.
Susan discovers that the family next door, which includes Henry's kind classmate Christina (Maddie Ziegler), has a dangerous secret – and that Henry has devised a surprising plan to help. As his brainstormed rescue plan for Christina takes shape in exciting ways, Susan finds herself at the center of it.
The Book of Henry is directed by Colin Trevorrow ( Jurassic World, Safety Not Guaranteed) from an original screenplay by acclaimed novelist Gregg Hurwitz ( Orphan X).
The Book of Henry Now Playing In Theaters!
You Are Also Going To Love:
If you enjoyed reading The Book of Henry Movie Review, then you will also love the following movie reviews I have put together for you:
Do you have plans to see The Book of Henry this weekend?

SaveSave
SaveSave
SaveSave
SaveSave
SaveSave
SaveSave
SaveSave
SaveSave