Today is the day! Roseanne Returns To ABC In A Special Hour-Long Premiere, plus I'm sharing my Set Visit and Cast Interviews. Thank you, Disney and ABC for allowing me to attend the Roseanne set and cast interviews. All opinions are my own.
Roseanne Returns To ABC In A Special Hour-Long Premiere + Cast Interviews
Show of hands, who grew up watching Roseanne? Many fans have waited a long time for this popular television show to be back on tv. With such a popular show coming back there are so many questions fans want to know. What happened to the ending of the last episode? How will things be the same? Different? What happened to Dan? Yes, these questions will be answered and I'm sure you all will be pleasantly happy.
Although we sadly did not get to screen the first episode of the show like we usually do, we did get a chance to sit down with some of the cast. Actually, we sat down with the original cast. With a little surprise visit from someone special at the end of our photo opportunities.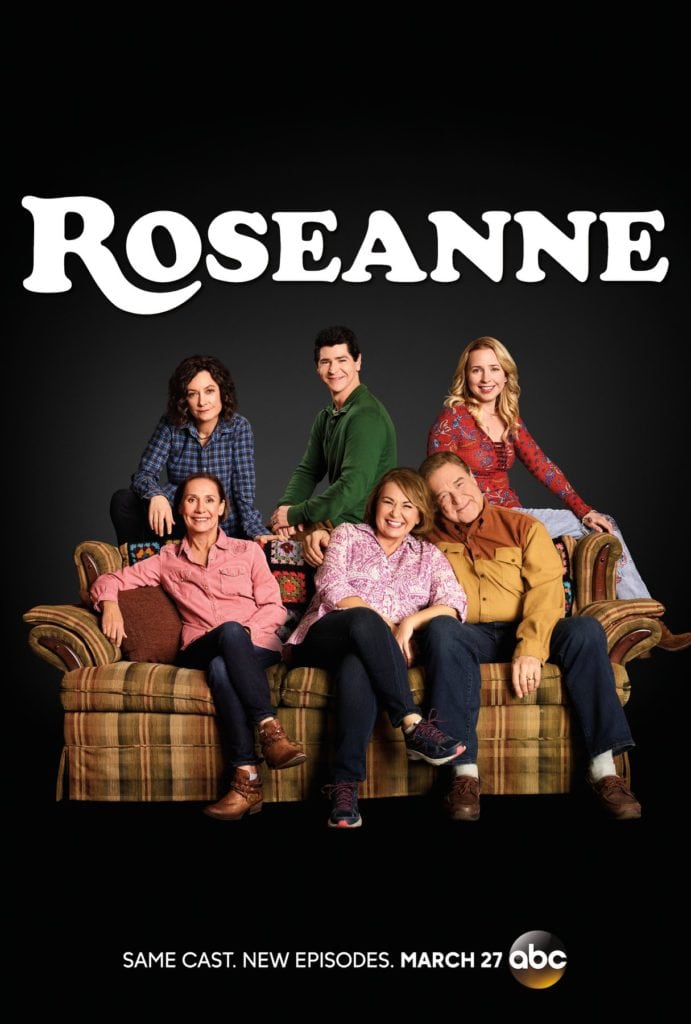 Same Cast All-New Episodes
One of the scary things, when viewers hear that a show is about to come back, is wondering if the original cast will be returning. I'm happy to say that yes, the entire cast of Roseanne will be back.
The series stars Roseanne Barr as Roseanne Conner, John Goodman as Dan Conner, Laurie Metcalf as Jackie Harris, Lecy Goranson as Becky Conner-Healy, Sara Gilbert as Darlene Conner, Michael Fishman as D.J. Conner, Emma Kenney as Harris Conner-Healy, Ames McNamara as Mark Conner-Healy and Jayden Rey as Mary Conner. Sarah Chalke, who played the character Becky in later seasons, will also appear in another role.
Fan-favorite guest stars from Roseanne will reprise their roles in the revival, including Estelle Parsons as Beverly Harris, Sandra Bernhard as Nancy Bartlett, Natalie West as Crystal Anderson, James Pickens, Jr. as Chuck Mitchell and Adilah Barnes as Anne Marie Mitchell.
"The show remains intact. I think we've done a good job of kind of acknowledging where we went towards the end of the show but within context. It'll all make sense for fans. I think it's a really quick kind of recap in the first episode". – Michael Fishman
Will The Show Start Where It Left Off
I know many fans want to know if the show will start off exactly where it ended 20 years ago. Many don't want much of the dynamic to change. That's what made the show so special. Audiences fell in love with the characters because they saw their own families. They could relate to the middle-class family that many grew to love.
"It's 20 years later, but we're kinda picking up where we and our head writers basically thought our characters were". – Sara Gilbert
Sara Gilbert laughing said, "Well, Dan is alive". "We're all alive". added Lecy Goranson
Sara Gilbert The Mastermind Behind The Revival
During our photo session with the cast, I was able to speak to Sara one on one to speak more about bringing the show back. She shared with me that she got the idea and brought it up with John during a conversation. He was all in for the idea, so she thought she would reach out to the rest of the cast to see if they would do it. She couldn't believe how easy it was to put the cast back together she said. They were all just as excited as she was for the revival.
Lecy got emotional during our interviews when we were talking about the cast coming back together. Especially since it was such a big part of her young life.
"I think a big part of this kind of initiated with what John and Sara did on the talk, and then Sara really has kinda taken the ball and run with this and kinda brought everybody together". – Michael Fishman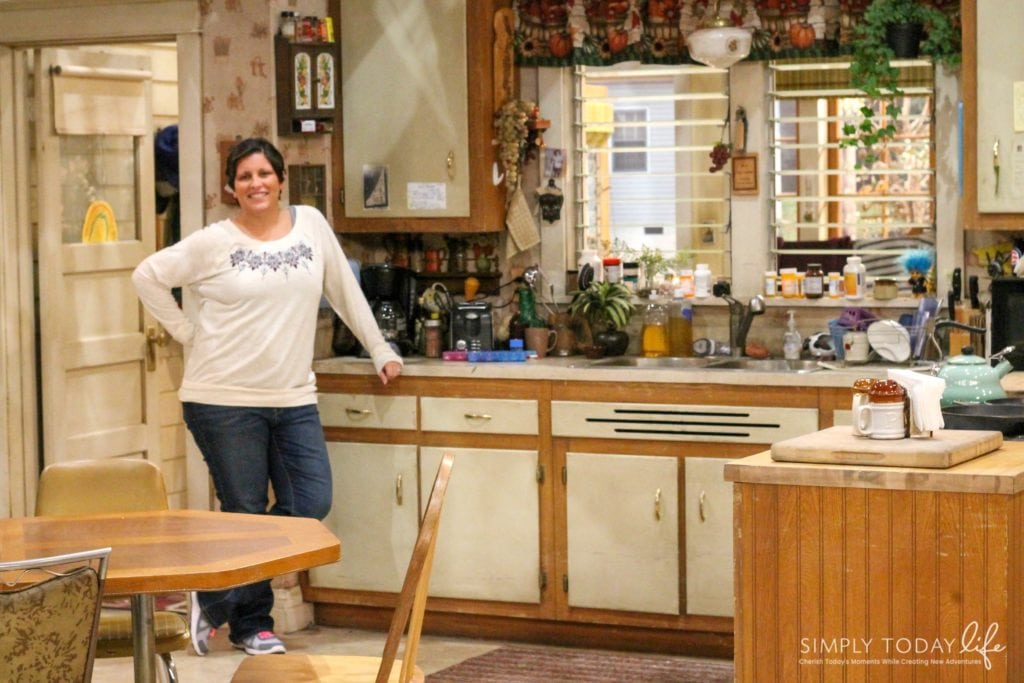 Bringing Roseanne To The New Generation
I believe Sara Gilbert said this so perfectly that I just had to share her quote from beginning to end.
"I think in one respect it was an incredible time to do it because I felt like our country is so divided. I feel like this is a working-class family that can have varying political views even within the family but still loves each other. I thought what a great way to try to help unite people, have people listen to each other. I strongly believe that we can disagree without being so divided. I'm hoping that we can help in that way".
Roseanne premiering tonight for an entire hour on ABC at 8pm/9pm EDT!
Roseanne, the timeless sitcom that broke new ground and dominated ratings in its original run, will return to ABC with all-new episodes, in a special hour-long premiere, TUESDAY, MARCH 27 (8:00-9:00 p.m. EDT). "Roseanne" will air in its regular time slot, 8:00-8:30 p.m., beginning TUESDAY, APRIL 3, followed by "The Middle," which will move to 8:30 p.m.

You Are Also Going To Love:
If you loved reading about Roseanne, then you will also love learning about some of ABC TV newest shows:
Will you be watching Roseanne tonight?