I hope you enjoyed yesterday's special treat announcement about my set visit to Savannah, GA. Today's Lady And The Tramp interviews are Kiersey Clemons and Yvette Nicole Brown.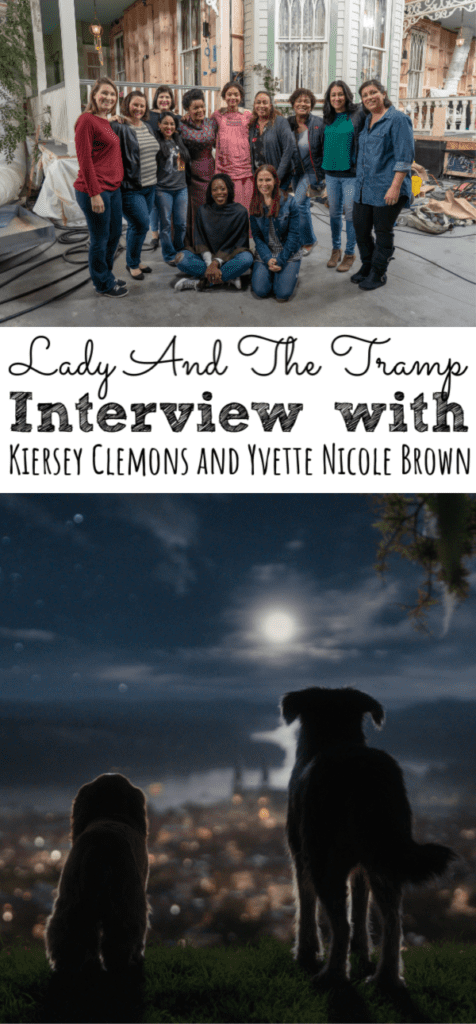 Lady And The Tramp | Interview with Kiersey Clemons and Yvette Nicole Brown
One of the most memorable moments when visiting a movie set is being able to talk to the actors about their experience with the movie.
As fans we are excited to see the film come to life on the big screen, but these actors become a family as they come together to create a fantasy world many of us grew up watching.
Being able to speak to the actors becomes a more personal when I finally get to sit down and watch the films final premiere.
This post is sponsored by Disney. Thank you for allowing me to attend the set visit for Disney+ Lady And The Tramp last fall. All opinions are my own.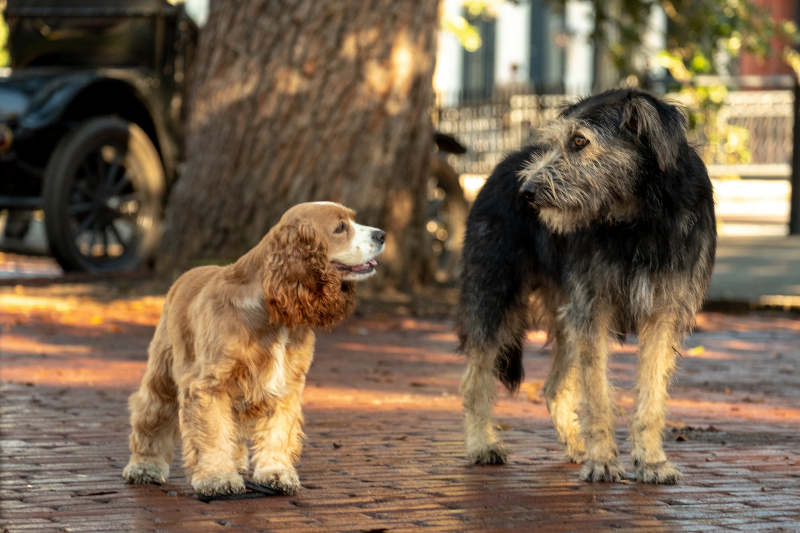 Two of the films cast we were able to sit down with were Kiersey Clemons and Yvette Nicole Brown.
Watching the interaction between both actresses was amazing. You can feel how close they had become and how much they admire each other.
What's your process with improvisation Yvette Nicole Brown?
YNB: I have no process. It's fun because if you have a fun actor to play off of, then you- sometimes you'll throw something in just to make them react when you're not expecting them, but they- our director, Charlie, is so open and he's, like, just kind of be in the moment and feel what you feel. So sometimes we just slip some silly things in and they, and they make it in.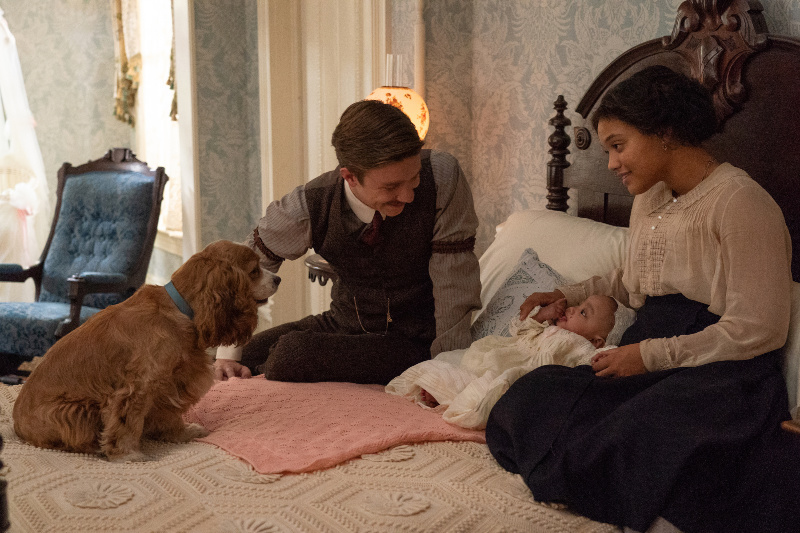 How did you both get involved in the project?
KC: I actually met with Brigham, my producer. I didn't know it was for Lady And The Tramp. A lot of times, a general meeting is when a producer or a networker, somebody will call you in and just want to get to know you. Then I got an email.
YNB: I got a call about the audition, and I read the breakdown of the character, and they said that she hates dogs, and I said, well, I can't do it, because I know my limits as an actor. I'm like, I can't pretend that I don't like dogs. I love them.

And I also take care of my dad. He has dementia, and so when I found that they were shooting in Savannah, I'm like, I can't do it. I'm, in L.A. I can't do it.

Then my mom said, it's Lady and the Tramp; it's Disney; you'll get to be on set with dogs; you're going to the audition. So I went to the audition.

Every audition isn't great. Some of them are very hard. This is one of the best auditions I ever had. The director was so lovely, and I got it.

Charlie our director sent a letter saying he would love if I come and play on this beautiful film with them.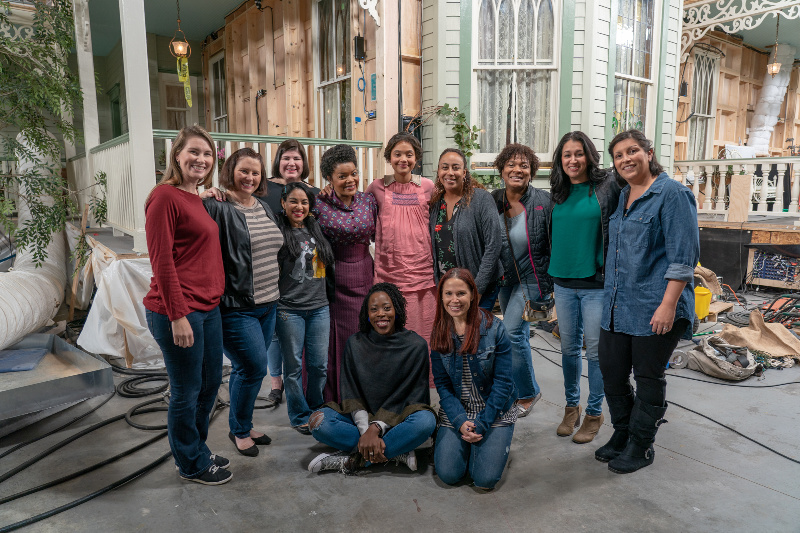 What's been your favorite process so far?
YNB: The dogs and also Thomas who plays Jim Dear. He's lovely. Charlie's amazing; Brigham's lovely; our crew is amazing, Kiersey's amazing. Everything about it is just love, and we hope that you guys see that when you watch us in-between scenes and when you see the finished film, it's just like a love letter to dogs.
Has there been anything challenging at all?
YNB: Corsets!
KC: A baby once we flash forward in the movie and their baby is born. I didn't know how sore your arm gets when you hold that little thing. I woke up, and my arm was so sore, and I was like, whoa, I didn't know what that was like.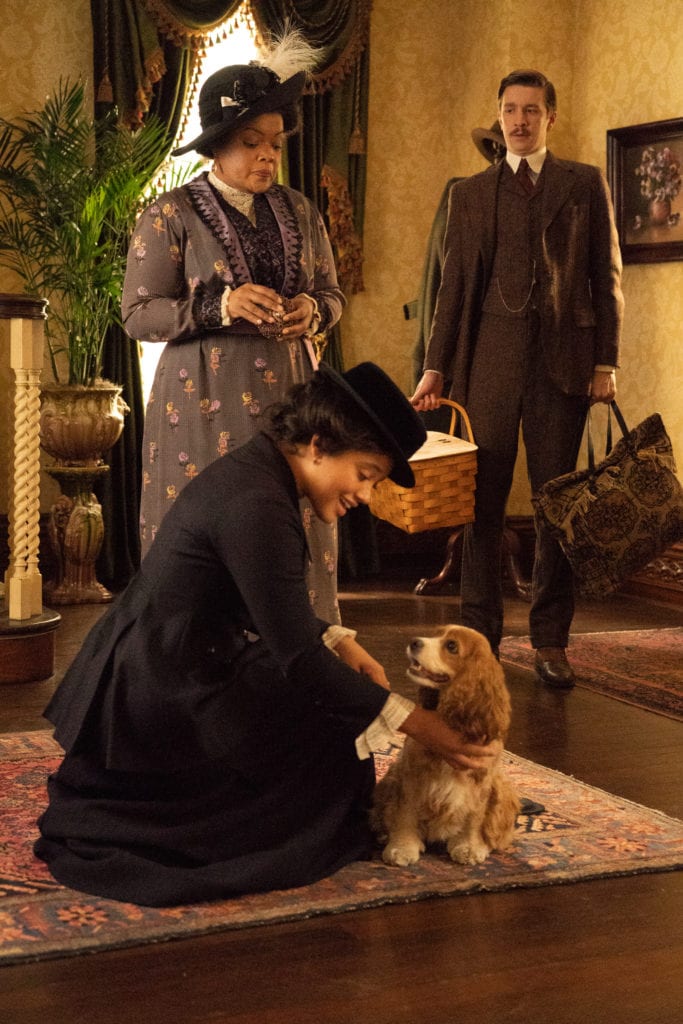 How many times do you do a scene over and over? And does it drive you crazy at a certain point? Like, are you over it?
KC: We were just talking about how we thought this scene was gonna take us all day and the first few hours, you're fine. Then you're like, wow.
YNB: It's usually the one you least expect it that takes you longer than you expect that sneaks up on you.
Are you two Disney fans? What's your favorite Disney movie?
YNB: Yes! I am a Cinderella fan because I love the idea of having nothing and building something amazing, and then coming kinda out of nowhere because you've earned it. I just think that's the best way to live your life- work for something and earn it.
But I also love the Lion King, Princess and the Frog, and Lady and the Tramp.
KC: Yeah! As a kid, my favorite was Alice in Wonderland because my mom's name was Alison.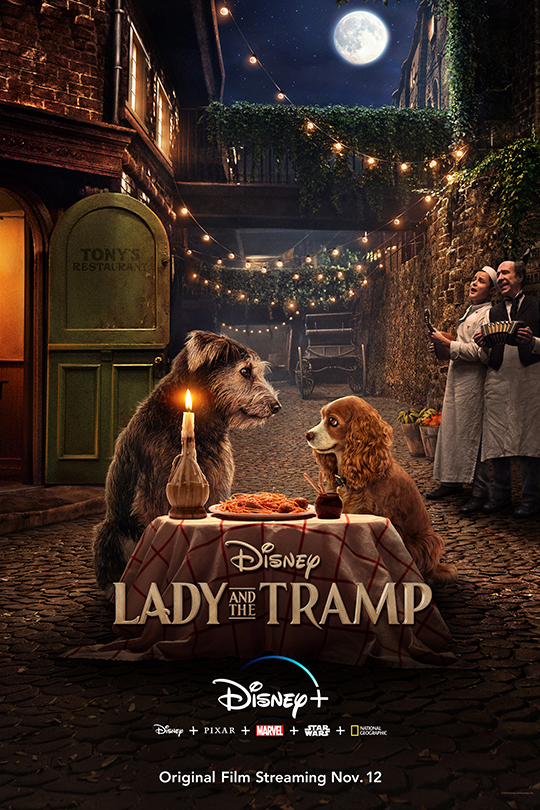 About Lady And The Tramp
In Disney+'s "Lady and the Tramp," a timeless re-telling of the 1955 animated classic, a pampered house dog and a tough but lovable stray embark on an unexpected adventure and, despite their differences, grow closer and come to understand the value of home.
Lady And The Tramp On Disney+ On November 12th
I hope this gave you a small glimpse of some of the cast in Disney+ newest addition Lady And The Tramp
Will you be watching on November 12th on Disney+?