This post is sponsored by BabbleBoxx.com.
My girls love everything in their Babbleboxx this month! Filled with tons of Back-To-School Supplies, your kids didn't even know they needed!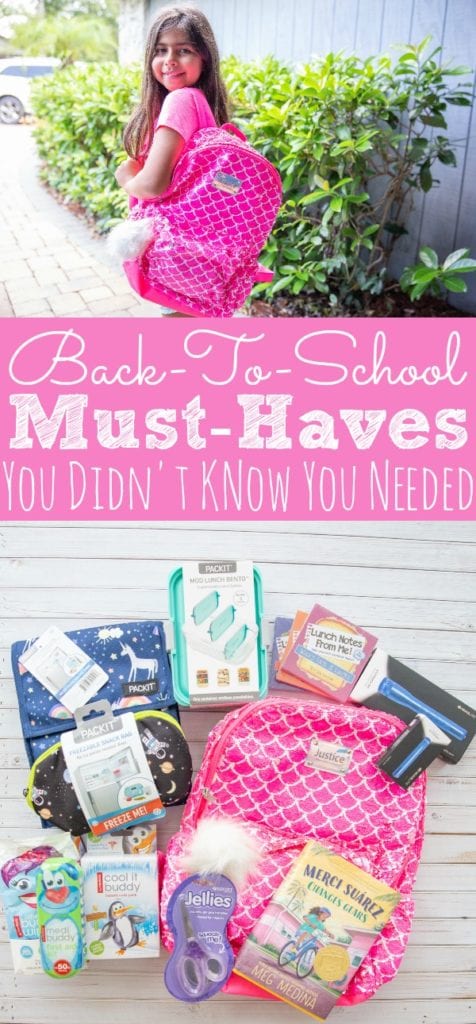 Back-To-School Supplies Your Kids Didn't' Know They Needed
We are already in back-to-school mode! We are heading into the second day of our school year, and my girls couldn't be more excited! One of the most stressful parts of back to school is making sure kids have all of the supplies needed!
That's why I'm sharing with you a list of back to school supplies you didn't even know your kids needed this school year!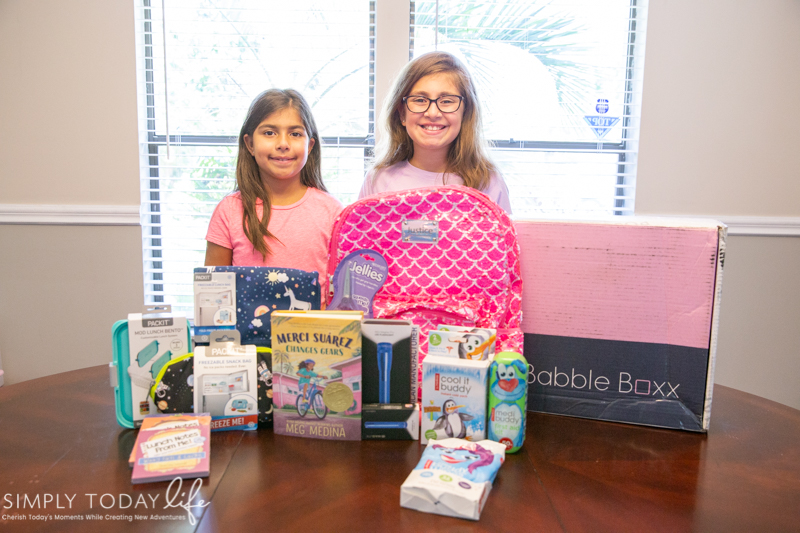 We all know that back-to-school supply list right? Let's talk about the school supply items that are not on the classroom list, but are so amazing for kids to have in their backpack, desks, or even lockers!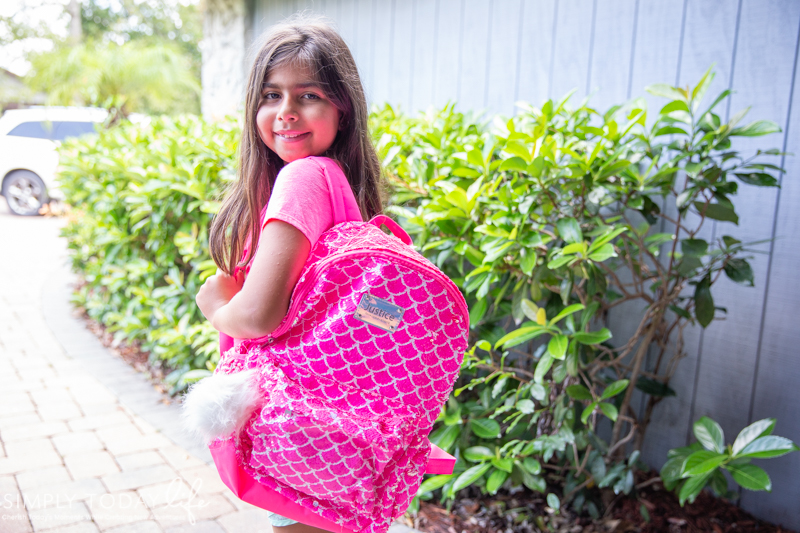 Backpack From Justice
If you have girls like I do, then you know the Justice brand from a million miles away! When it comes to style, fun, and helping kids show their personalities Justice does it right!
This mermaid flip backpack from Justice is perfect for this back-to-school year! I love how the backpack is sturdy and can carry all of their books and notebooks. Plus, the padded straps allow my girls to take their supplies with comfort.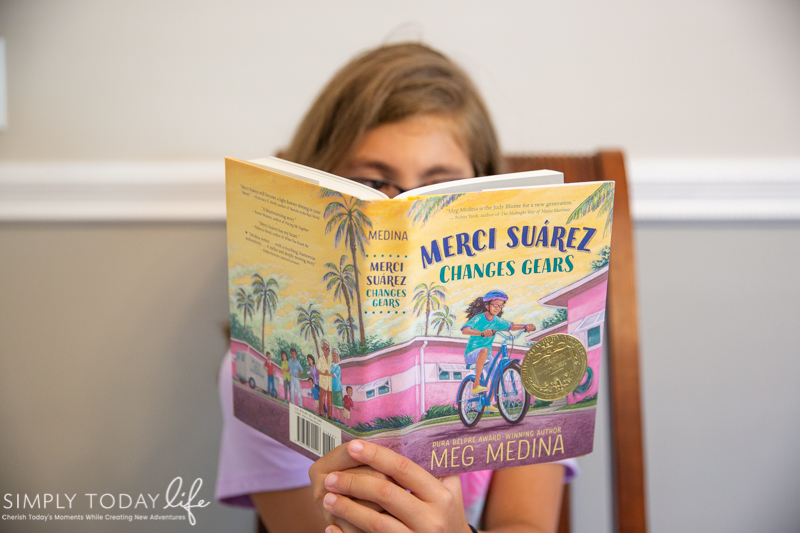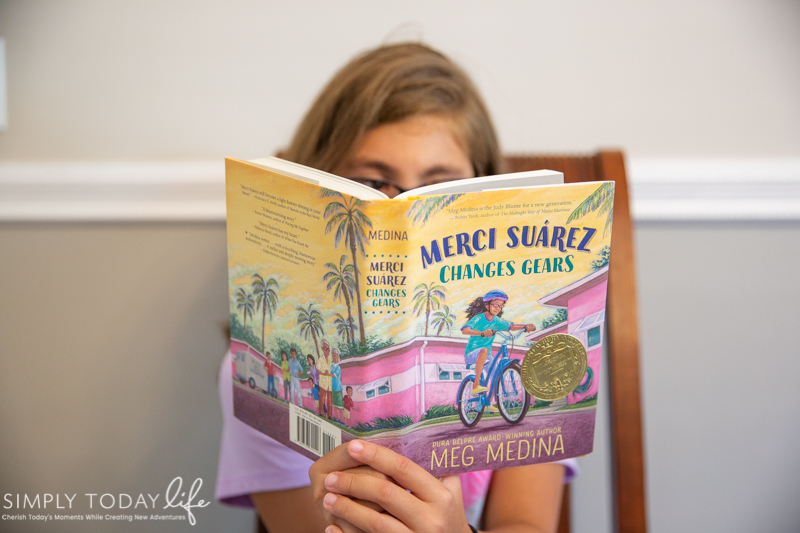 Children's Book from Candlewick Press
Both of my daughters are avid readers and are always looking for an excellent new book to carry to school. Merci Suarez Changes Gears by Meg Medina is the perfect combination of humor and grace in a multigenerational story! Age-appropriate for middle schoolers with a relatable modern story with complex and realistic characters and situations with family and friends.
About Merci Suarez Changes Gears
Merci Suarez knew that sixth grade would be different, but she had no idea just how different. For starters, Merci has never been like the other kids at her private school in Florida, because she and her older brother, Roli, are scholarship students. They don't have a big house or a fancy boat, and they have to do extra community service to make up for their free tuition. So when bossy Edna Santos sets her sights on the new boy who happens to be Merci's school- assigned Sunshine Buddy, Merci becomes the target of Edna's jealousy. Things aren't going well at home, either: Merci's grandfather and most trusted ally, Lolo, has been acting strangely lately — forgetting important things, falling from his bike, and getting angry over nothing. No one in her family will tell Merci what's going on, so she's left to her own worries, while also feeling all on her own at school. In a coming-of-age tale full of humor and wisdom, award-winning author Meg Medina gets to the heart of the confusion and constant change that defines middle school — and the steadfast connection that defines family.
Use the promotion code CANDLEWICK at checkout on candlewick.com for 25% your book order (Only valid to US purchases)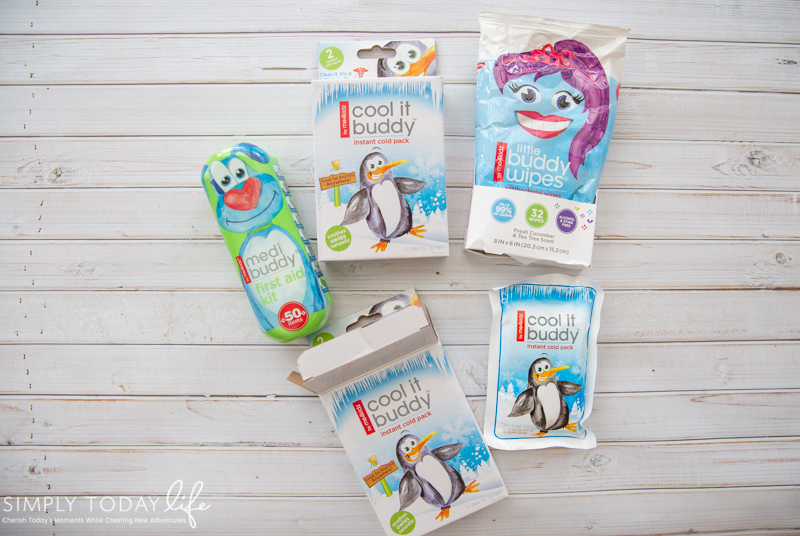 First Aid Kit, Wipes and Ice Packs from Me4Kidz
As a mom of two girls who are always on the go, I'm always ready with my first-aid kit! This year I'm even more prepared for back-to-school! Between dance and sports, I'm going to need some more of my Me4Kidz first-aid supplies!
Medibuddy First Aid Kit: this kit contains 50 items with latex free bandages perfect for kids to keep in their backpacks or lockers! It's perfect for families on the go just like us! Approved for travel too!
Little Buddy Antibacterial Wipes: 32 count gentle antibacterial wipes perfect for cuts and scrapes! They are also perfect for cleaning hands and faces. I love that it kills 99% of germs without a sting or strong smell.
Cool it buddy – Instant ice packs: I love how convenient these two pack instant cold packs are with non-toxic urea and water. I'm always afraid to give these to my girls for safety reasons, but the Cool it Buddy are kid-friendly and perfect for sports events! If you follow along our families journey, then you know my girls dance, and I will be stuffing their lockers with these just in case!
Use code Babble2019 for 25% off now through 12/31/19 at Me4Kidz!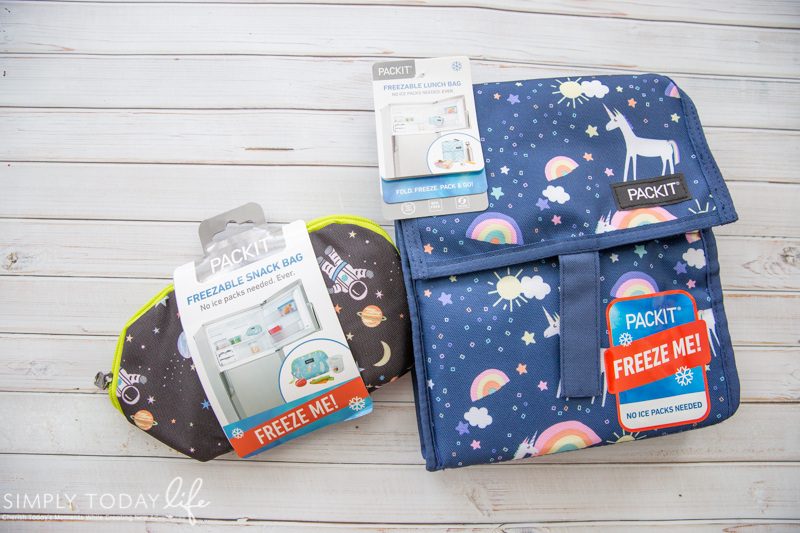 Freezable Lunch Bags and Bento Containers from PackIt
As a busy family on the go with school and after school activities I need items to stay fresh in my girl's lunchbox longer than a usual school day.
I love the two different sized freezable coolers that are not only perfect for my girl's lunchboxes but for me to carry in my purse on the go! I love always carrying a snack or drink, and this allows me to do so while keeping it cold!
Freezable Lunch Bag in Unicorn Sky design– This is a great size lunchbox which you can fold, freeze overnight, pack and go! Chills like a fridge on the go. No ice packs needed. My daughter loves the repositioned handle that evenly distributes the weight so the front flap always stays in place, and nothing falls out!
Freezable Snack Bag in Spaceman design – This snack bag is all mine! It collapses flat, I can freeze overnight, pack it and head out the door! Keep all my snacks fresh for hours without an ice packs ever needed.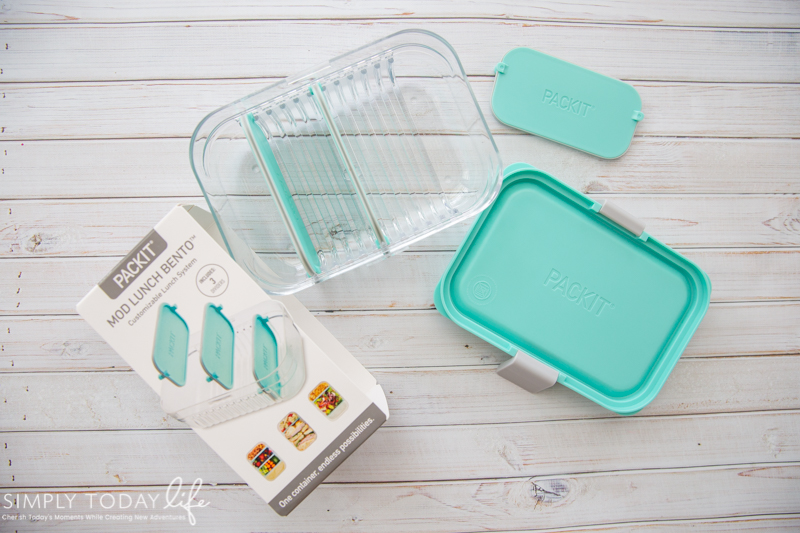 Mod Lunch Box – This is one of my girls have been arguing about using every day. They love how you can customize their packing items without touching each other. Its leak-resistant dividers keep food and liquids separate. By allowing my girls to have more space in their lunchboxes by eliminating the need to carry multiple containers.
Tip: If you have multiple kids I suggest getting multiples of everything!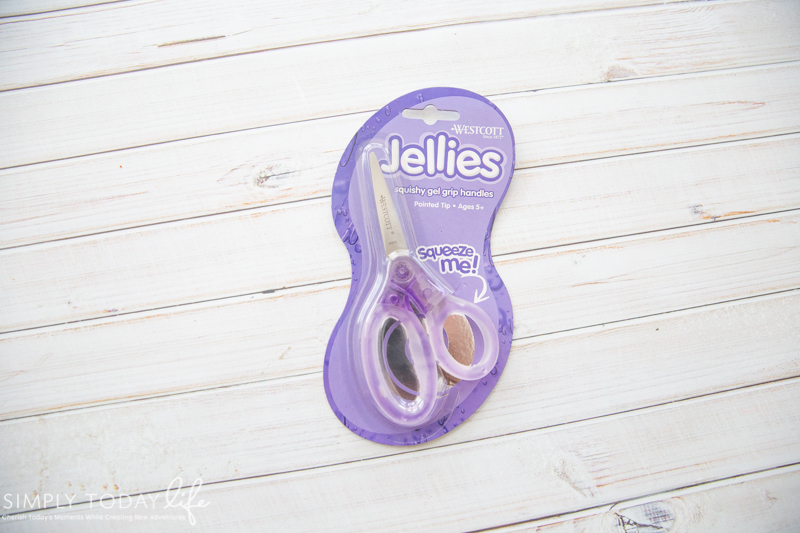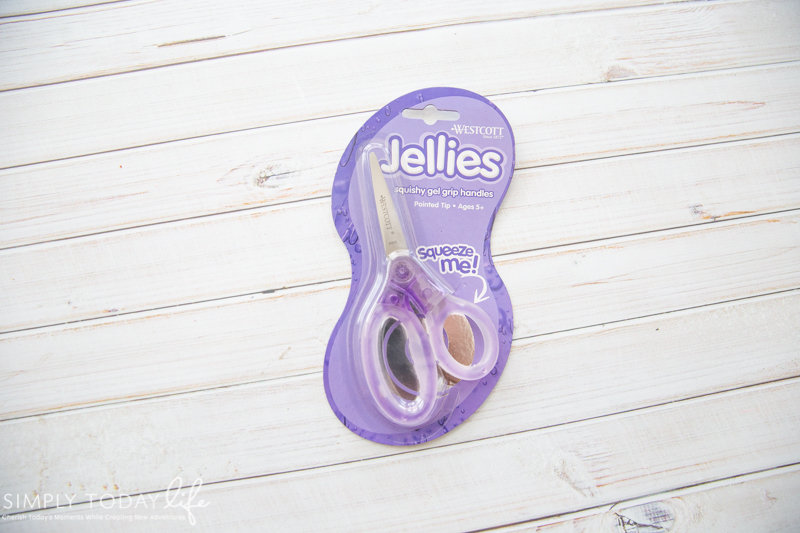 5" Kids Jellies Pointed Scissors from Westcott
When it comes to Westcott scissors, my family is a huge fan! I truly believe they are the world's favorite scissors. It's practically all I will use when it comes to crafting and doing homework with my girls. I trust the brand, and I love how excellent the quality is. Plus, Westcott is dedicated to supporting education and creativity in the classrooms!
Jellies are the first and only super squishy, fully gel-grip scissors for kids
Squishy gel grip handles for comfort and control
Great for right-handed or left-handed kids
Features a pointed tip for ages 5+
Plus, they come in all kinds of colors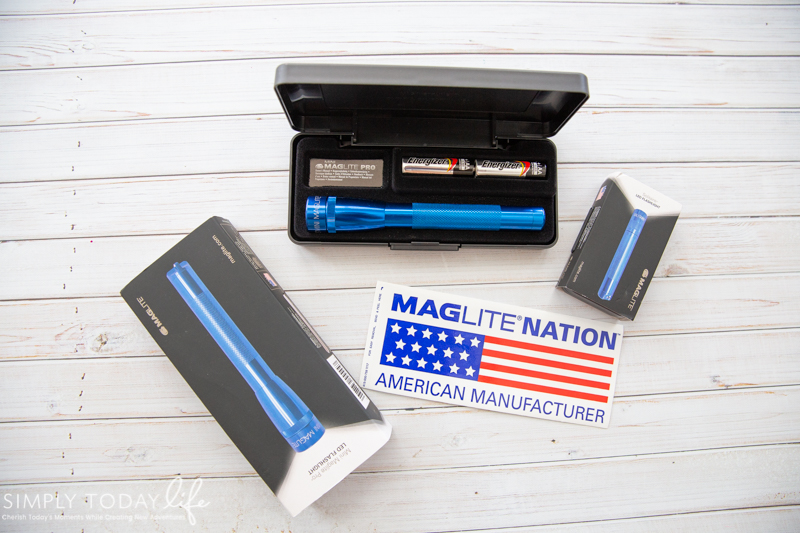 MAGLITE® Solitaire LED and Mini Maglite® Pro LED
The Maglite® Solitaire® LED Flashlight is designed to take on the go and fit perfectly on your key chain, backpack, or purse. This flashlight is mighty for its size with a beam of 50 yards. I love that it will run nonstop for almost 2 hours on just 1 AAA battery. It's what we are going to need for late dance practices and might come in handy for hurricane season!
The Mini Maglite® Pro LED Flashlight is even more powerful than you can imagine and can fit in my purse or my girl's backpacks! It has a powerful beam that can travel almost 2 football fields across. That is just crazy for this tiny flashlight that only needs 2 AA alkaline batteries.
Created and manufactured in the USA!
Use code MAGBB15 for 15% off online orders.
Some restrictions apply. Outlet, seasonal shop, and discounted items excluded. Cannot be combined with another offer or discounted item. U. S. Shipping addresses only. Promotion is available for a limited time.) Expires: September 15th, 2019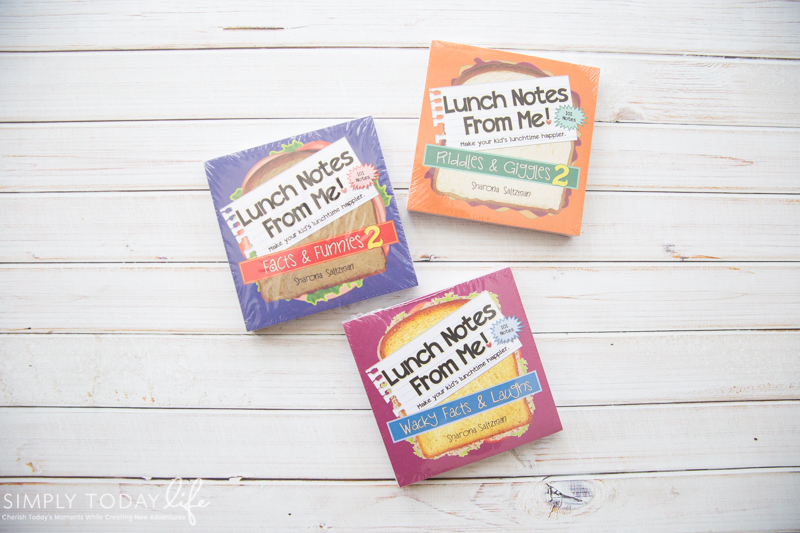 Lunch Notes from MyWish4U
My girls love it when I put notes in their lunchboxes for school! It makes them feel special and sometimes they can use a little fun to share with friends.
They have been loving these Lunch Notes from MyWish4U this week on their first week back to school!
The 3 types of lunch notes are Facts & Funnies 2, Riddles & Giggles 2, and Wacky Facts & Laughs. My youngest is loving all the riddles, while my oldest is all about the wacky facts!
These are such an inexpensive way to share some fun with your kids while they are at school, visiting friends, or away with grandma! Simply tear out a page and leave a special note on the blank side for your child. These are available nationwide at all Target stores July-September in the Back-to-School section!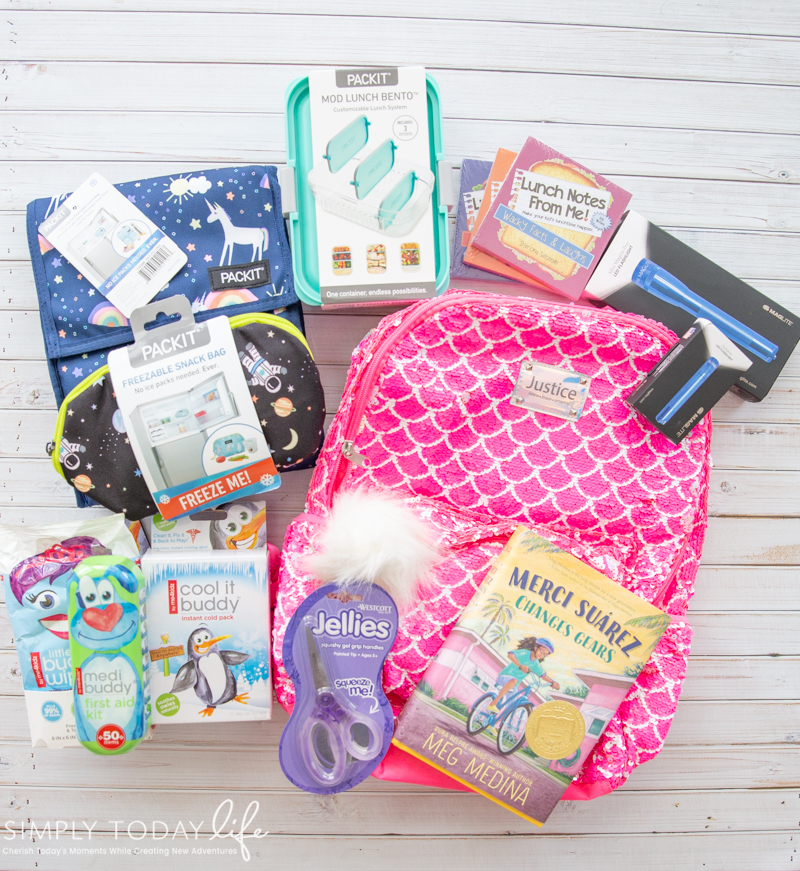 This back-to-school supply list is filled with items you didn't even know your kids needed this year! Plus, imagine the surprise they will have when you fill up an amazing backpack with these fun school goodies!
What supplies from this list do your kids need?