I love making an easy Frozen Strawberry Banana Breakfast Smoothie when I'm running out the door. Whether it's during the school year or summer, this recipe is both delicious and easy!
This is a sponsored conversation written by me on behalf of Bolthouse Farms®. The opinions and text are all mine.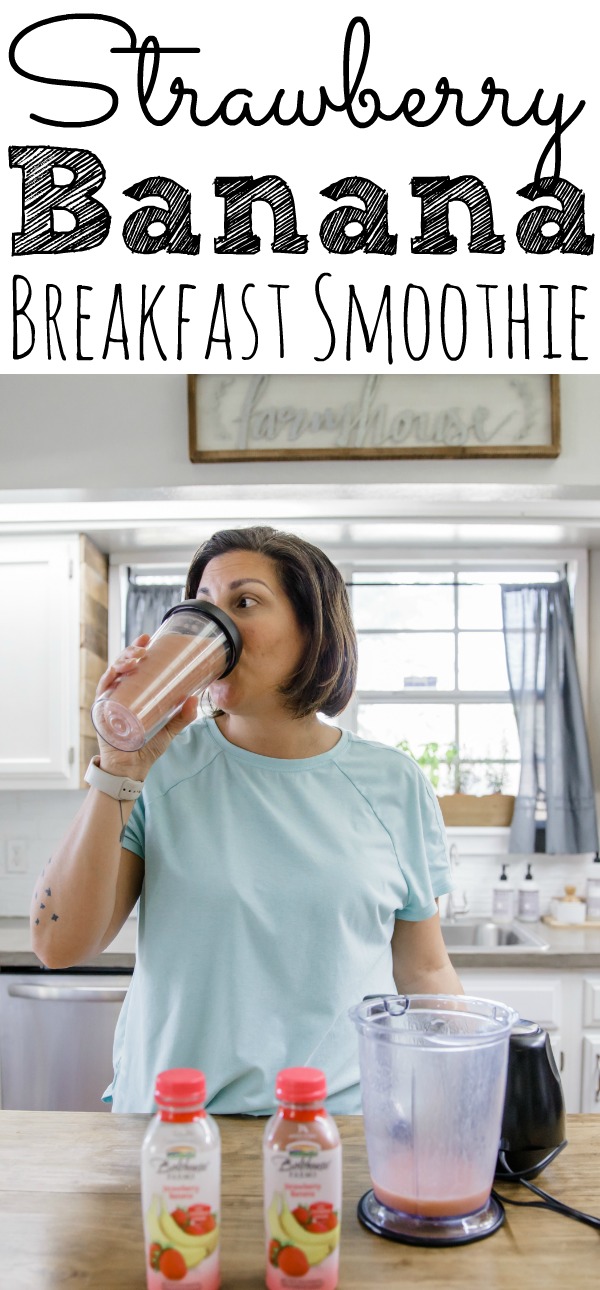 Frozen Strawberry Banana Breakfast Smoothie
I can't say that I'm the cheeriest morning person, especially on busy days. Making sure that I eat something in the morning is important for both my mood and overall energy as a busy mom. I know my girls are taken care of with a delicious breakfast but making sure that I take care of myself is just as important.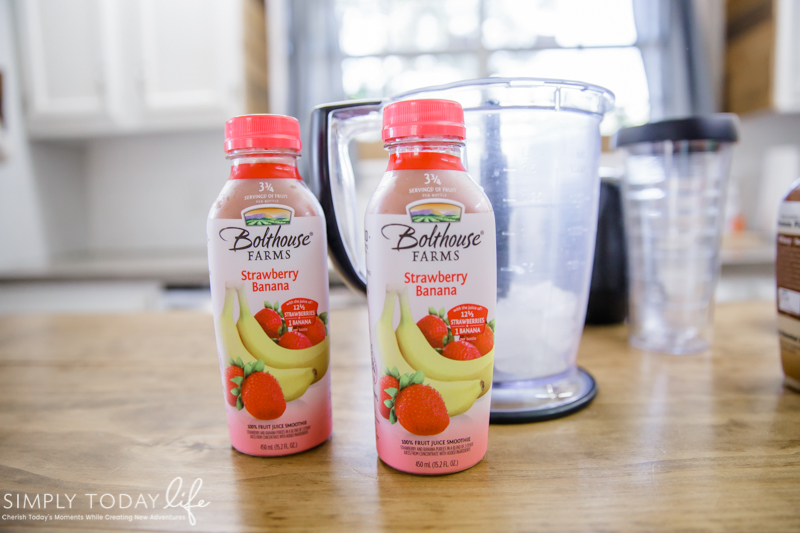 Having a breakfast smoothie in the morning is one of my favorite things to drink but having the time to put all of the fresh ingredients together is time-consuming when I'm trying to get the girls out the door. That's why my favorite is Bolthouse Farms® Strawberry Banana Smoothie. I can either take the drink as is, or on hot summer mornings I can simply create the perfect frozen version!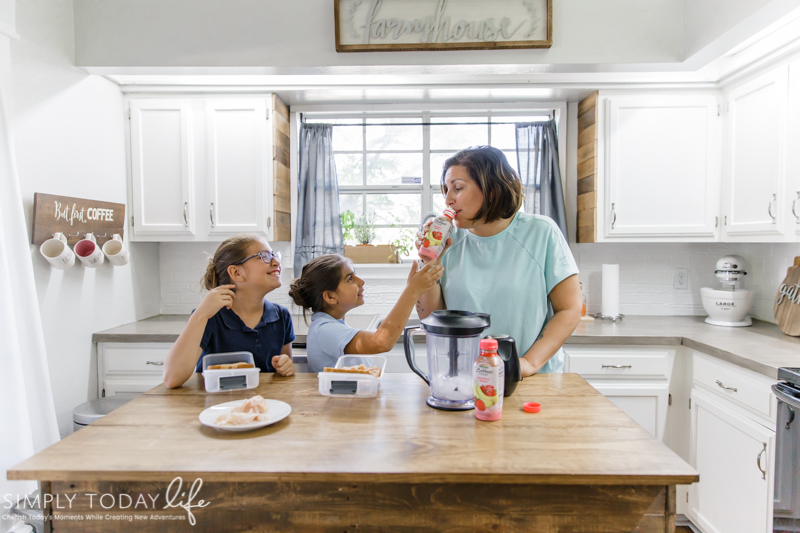 Ingredients Needed for Smoothie
Bolthouse Farms Strawberry Banana Smoothie
1/2 cup of ice
Your favorite to go smoothie cup or pour back into the Bolthouse Farms container
Tip: You can also create a frozen smoothie with any of the other delicious Bolthouse Farms® beverages like Green Goodness® for an afternoon snack or Protein PLUS® Chocolate for post workout at your local Publix stores! So many choices to choose from!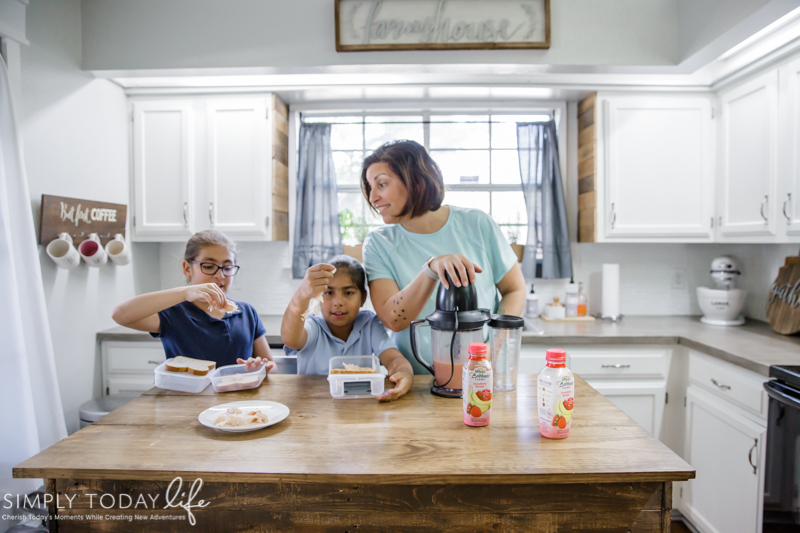 Instructions for Frozen Strawberry Banana Smoothie
Mornings don't have to be stressful anymore after you have tasted this fruit smoothie! It's like you picked fresh fruit straight from the farm.
In a blender add 1/2 cup of ice.
Pour your Bolthouse Farms Strawberry Banana Smoothie.
Pulse until you got the desired consistency for your smoothie.
Pour back into your Bolthouse Farms container and you have saved yourself dirty dishes.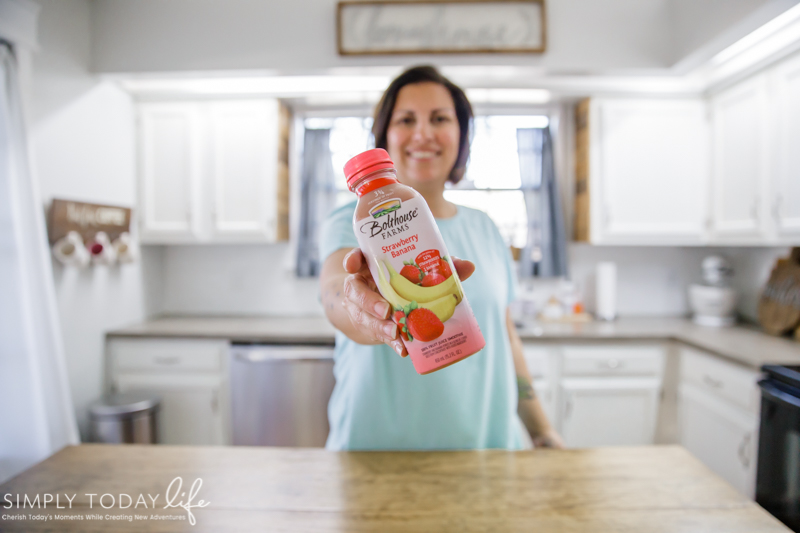 Be the Best You
I love sharing simple, yet delicious recipes like these. As a mom myself I know how busy life can get with the kids, schedules, family commitments, and work. Being able to take the time during the day to have breakfast or a snack is important to keep up our energy. Plus, I don't know about you, but when I don't eat, I get pretty crabby.
Making sure that I always have one of the Bolthouse Farms® products in hand helps me put myself first and be the best that I can be for my family and myself. I've learned the past few years that being the best me means taking care of myself first and foremost. It's easy to get pulled into the life of a mom or wife, but we can't do that if we don't put ourselves first.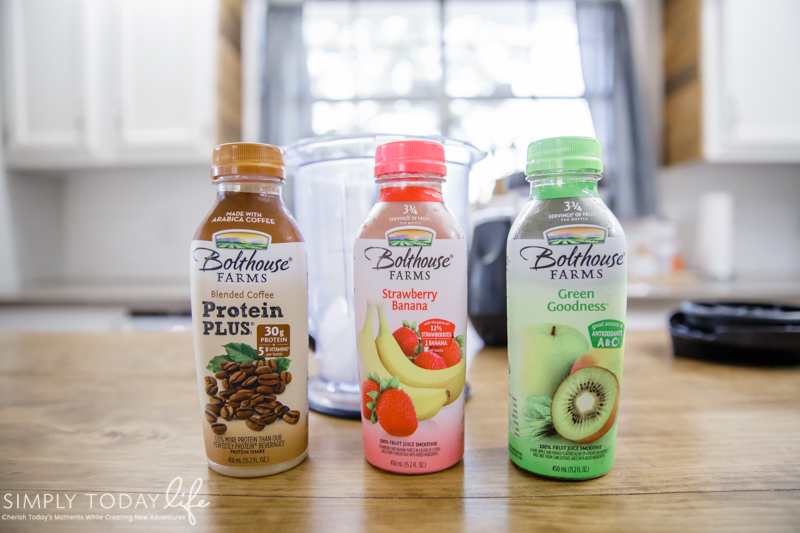 Snack time doesn't have to be just for the kids or stressful. Snack time for busy moms can be refreshing, quick, and delicious. Knowing that Bolthouse Farms® provide products that taste just as if they came fresh as straight from the from. Plus, with so many great flavors we can have a snack for all times of the day!
Strawberry Banana Smoothie perfect for breakfast on the go.
Green Goodness® is perfect for an afternoon snack with the kids.
Protein PLUS Chocolate is my favorite when I'm back into my gym kick for a post workout drink.
Make sure to pick one of these or all of them at your local Publix stores.

Coupon Code for Publix
Be the Best You and head on over to Publix with this coupon and make your mornings a lot more delicious.
What's your favorite flavor of Bolthouse Farms?