Experiencing Holiday Time at Disneyland and The Last Jedi on Star Tours was such an amazing way to start off our Star Wars Press Junket event. I hope that you had a chance to follow along after I finally shared my little secret. It was a weekend filled with laughter, fun, and memorable experiences! You know a trip is going to be epic when it starts off at Disneyland!
A big thank you to Disney for the invitation to attend #TheLastJediEvent, which included a fantastic visit to Disneyland. All magical and darkside forces opinions are my own.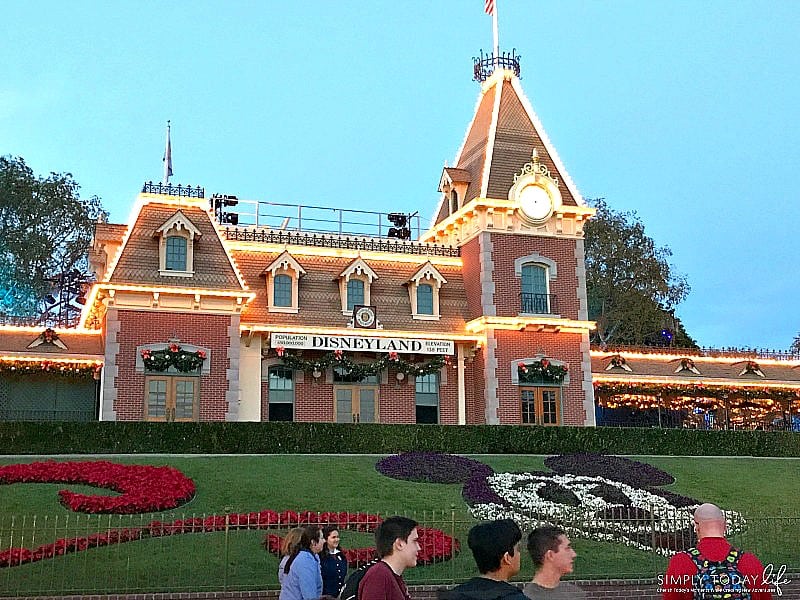 Experiencing Holiday Time at Disneyland and The Last Jedi on Star Tours #TheLastJediEvent
I consider myself one of the lucky ones who has been able to experience both the holidays at Walt Disney World Florida and now Disneyland in California! It has been the best way to start the holiday season if you ask me. Although both parks have similar attractions and decor, they are also completely different. Check out some of the fun things you must do while visiting Disneyland and California Adventure.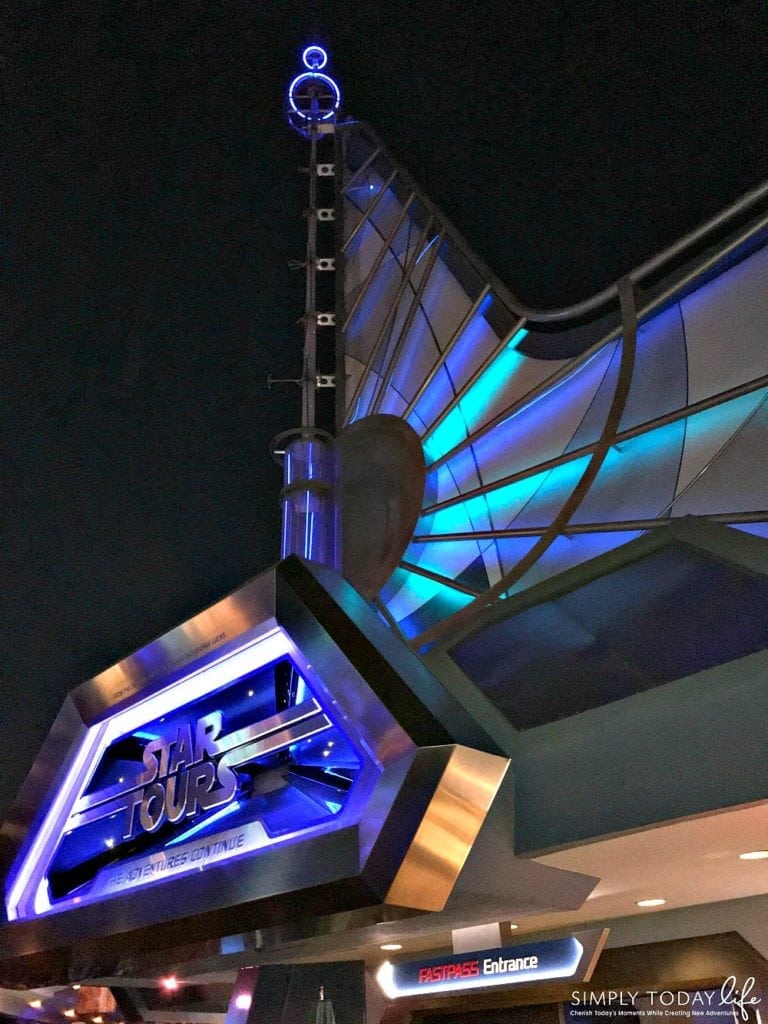 Star Tours: The Adventure Continues with The Last Jedi Scenes
Many of us were excited to finally experience the updated scenes that were added to Star Tours: The Adventure Continues. I was invited to a media preview here in Orlando Florida, but sadly had to decline. Lucky me here I was about to finally experience it! I was curious to see what scenes they were adding and where it was taking us. Here is what I noticed without giving away too much of the scenes!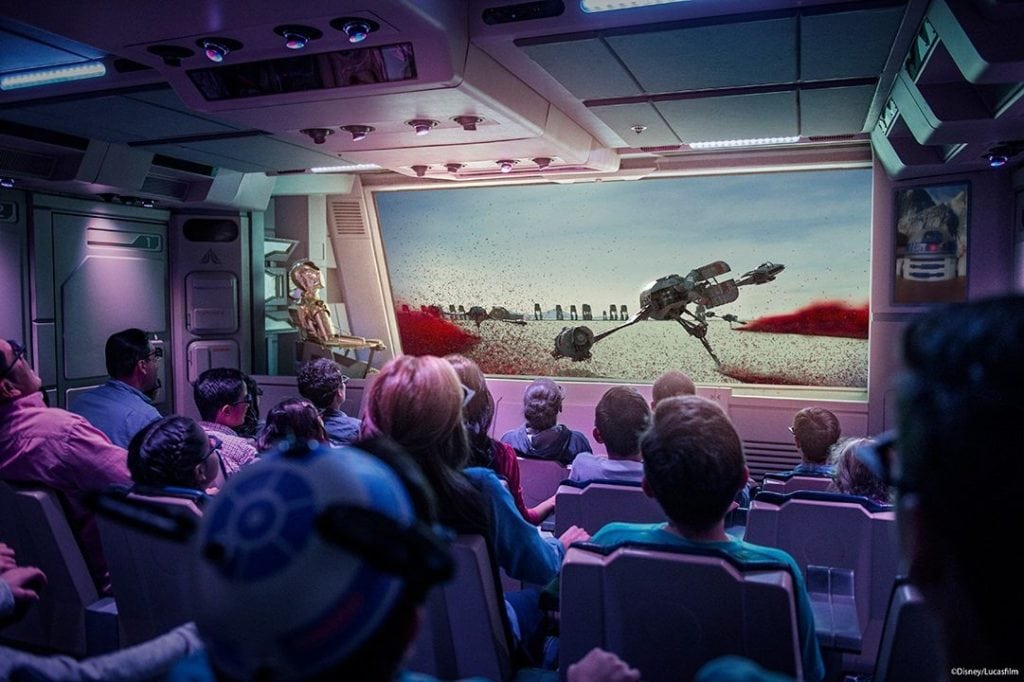 On our adventure we saw Kylo Ren, Maz Kanata, and General Hux (make sure to pay attention you can miss him), plus several of the resistance voices while we were flying through battle. We also visited Jakku, Crait, and Batuu.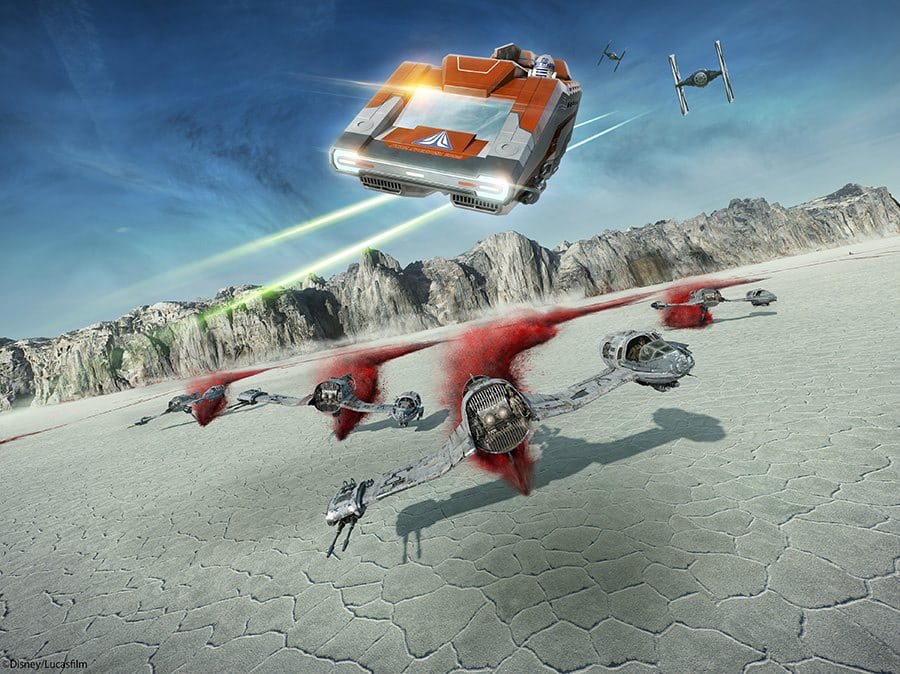 Hopefully this will give you a quick glimpse of some scenes from The Last Jedi, but be sure to ride it several times. Although the scenes are the same, the characters change, including BB-8 and Poe.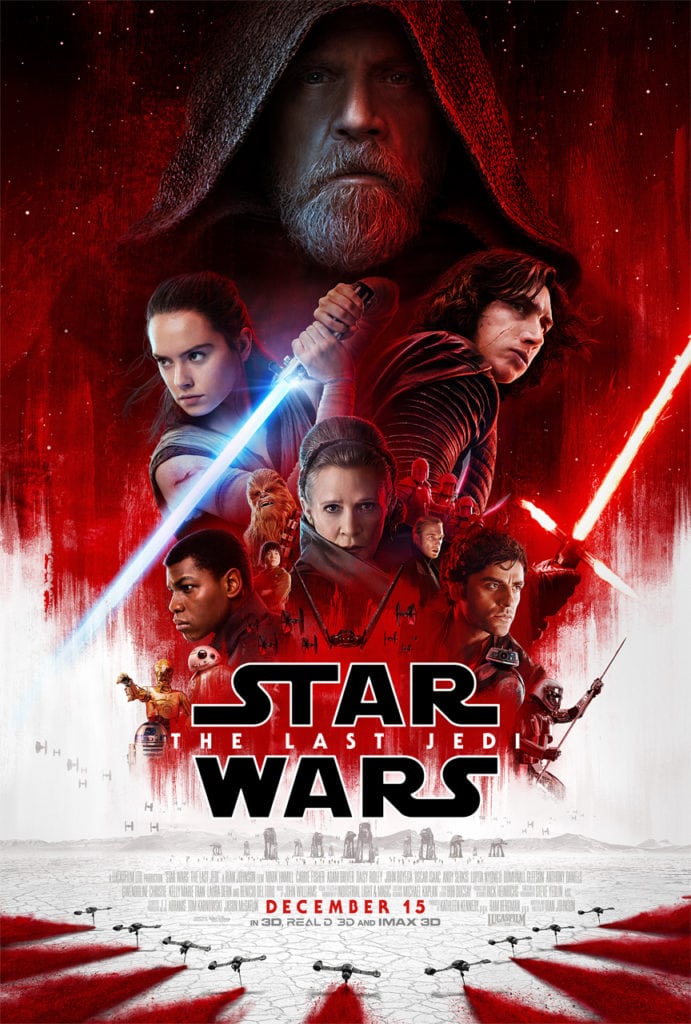 Star Wars: The Last Jedi in theaters December 15th!!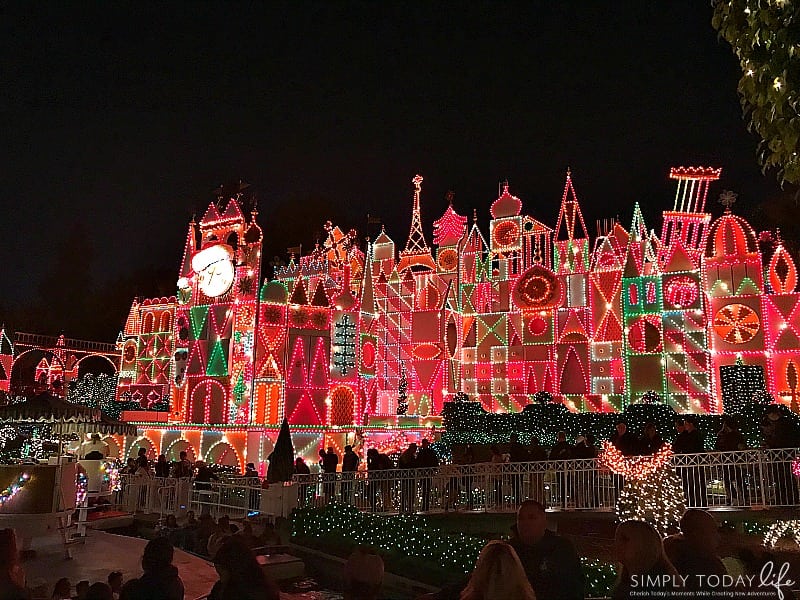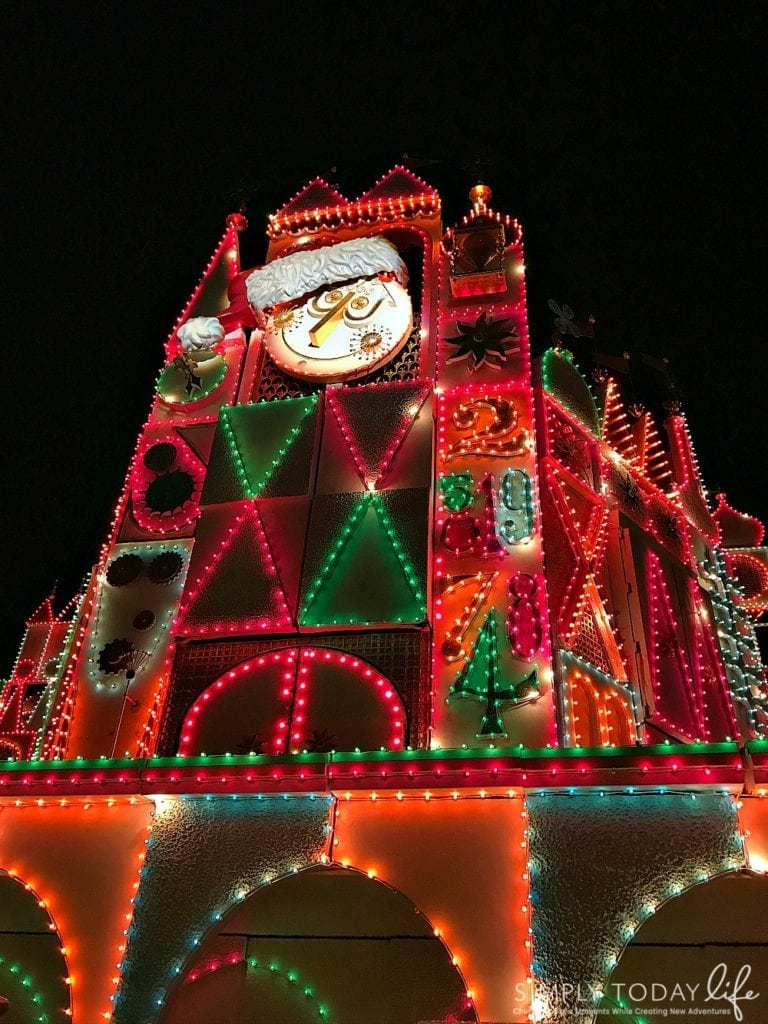 It's A Small World
I will admit that It's a Small World has never been my favorite ride, but it's my daughters, so we always ride it. Disneyland It's A Small World take Christmas to another level! If you're looking for a great shot in front of thousands of lights at Disneyland, then you must head to It's A Small World.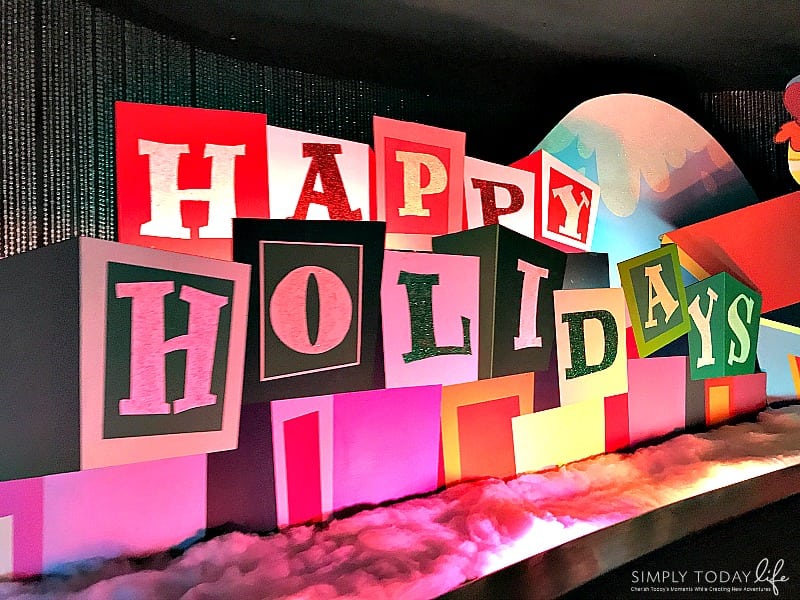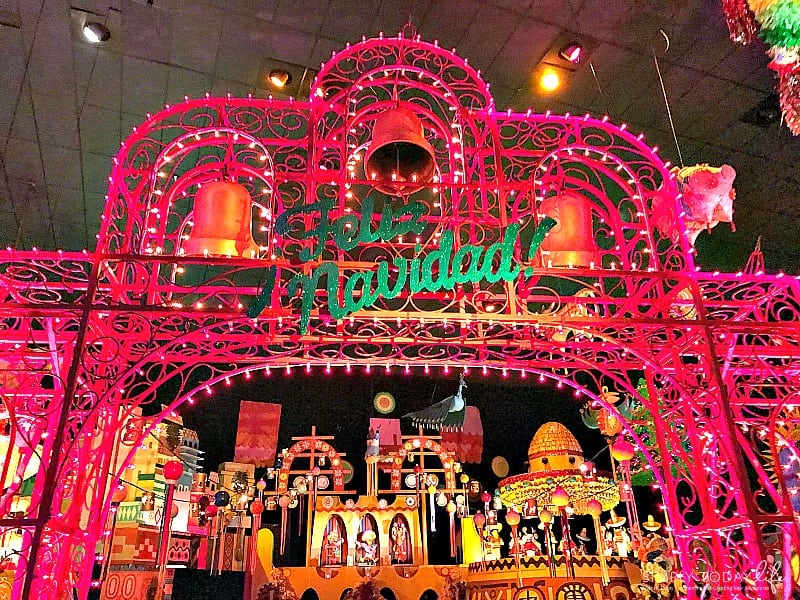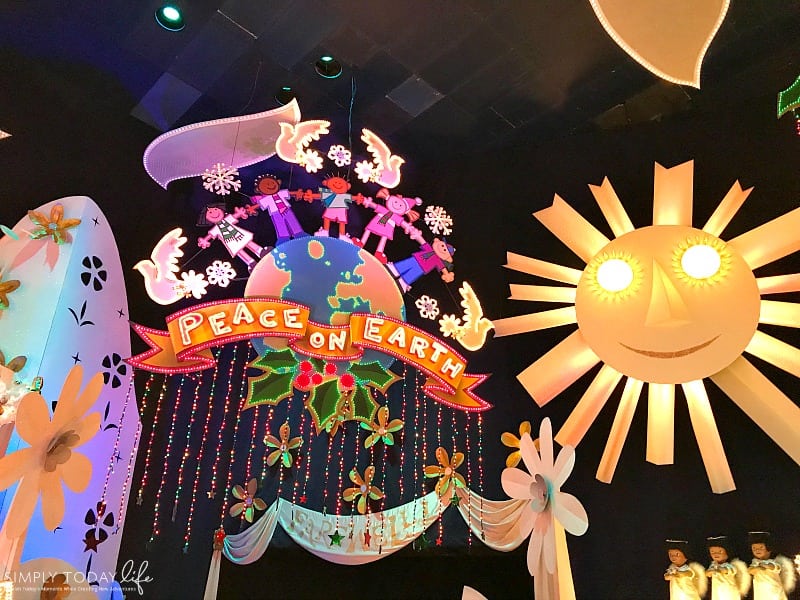 Not only do they decorate the outside of the building, but the inside has been completely redone for the holidays. From huge Christmas trees, holiday decor, and costume changes. It's A Small World in Disneyland is not to be missed.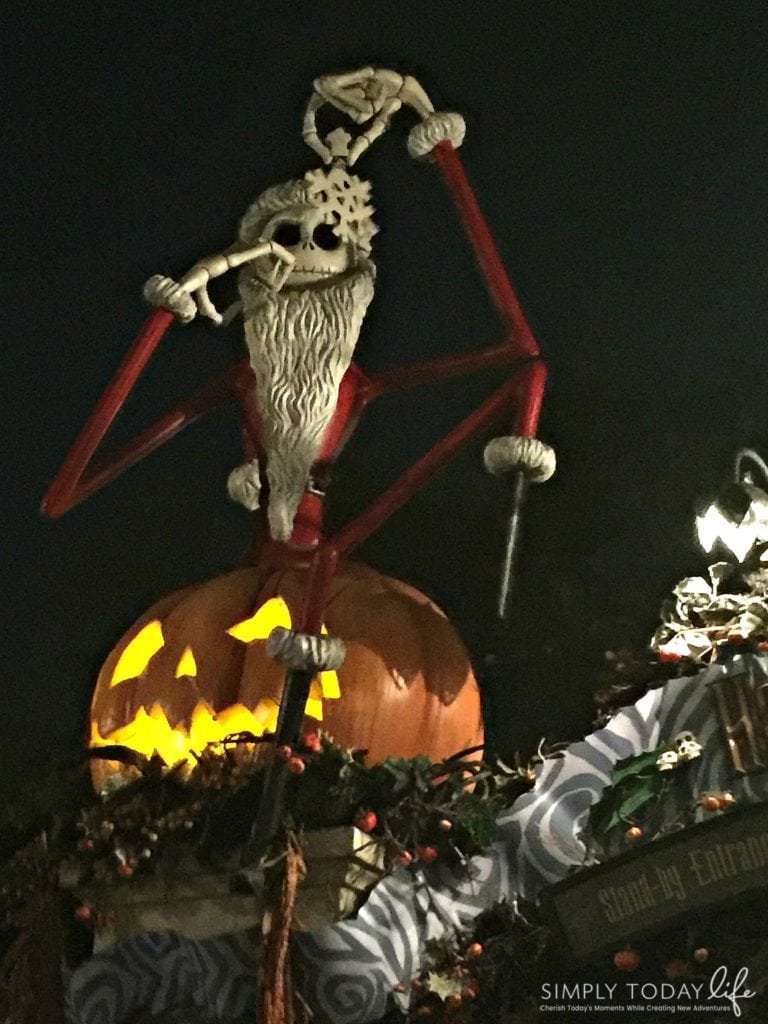 The Haunted Mansion – The Nightmare Before Christmas
I so wished Magic Kingdom would tranform The Haunted Mansion into The Nightmare Before Christmas just like Disneyland does! It's probably one of my favorite rides at Disneyland and mostly because we love the movie. The ride is the same, except Jack takes over with all of his holiday friends! It's definitely a must ride if you are a fan of both the ride and the movie!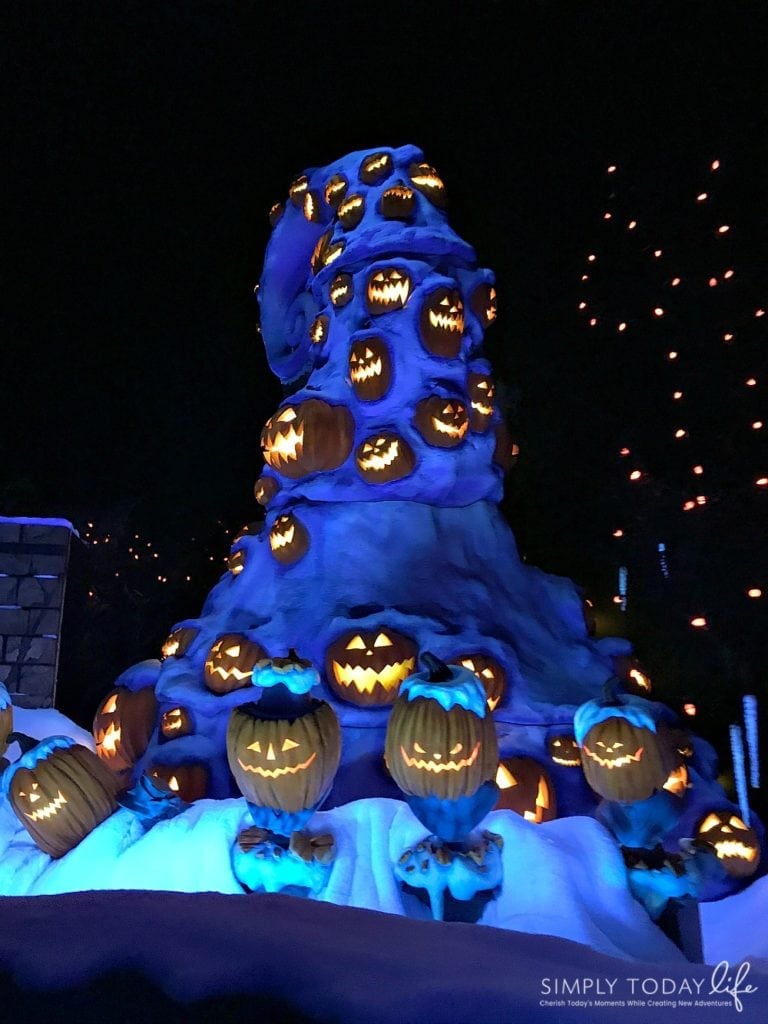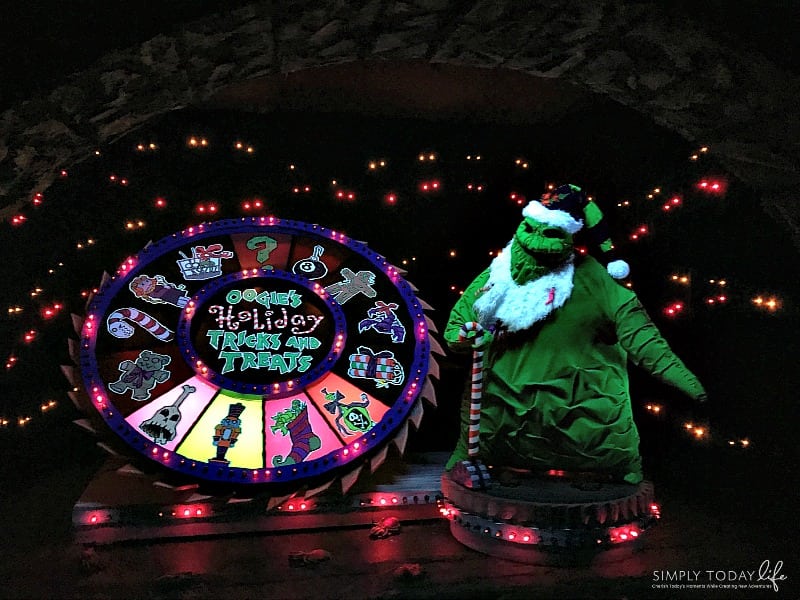 You will see all your favorite characters such as Jack Skellenton, Sally, The Boogie Man, and so many more!
*Tip: This line seems to get pretty busy, especially when it's decked out for the holidays. I suggest grabbing a fast pass as soon as you enter the park. This way you make sure to get on the ride without waiting for several hours.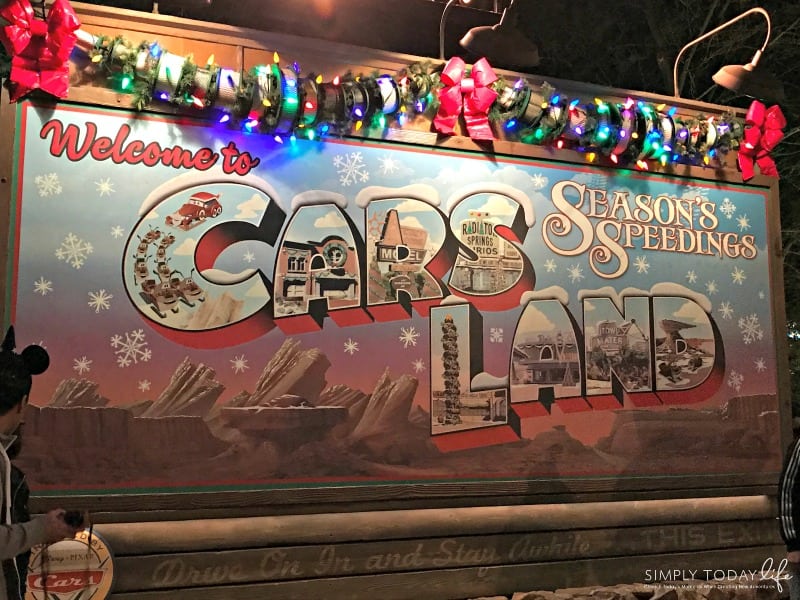 Cars Land
if you have the chance to visit California Adventure make sure to head on over to Cars Land! Radiator Springs is decked out for the holidays and you need to ride Radiator Springs Racers! It's one of my favorite Disney rides, but make sure to get there early enough, you don't want it to be closed when you visit!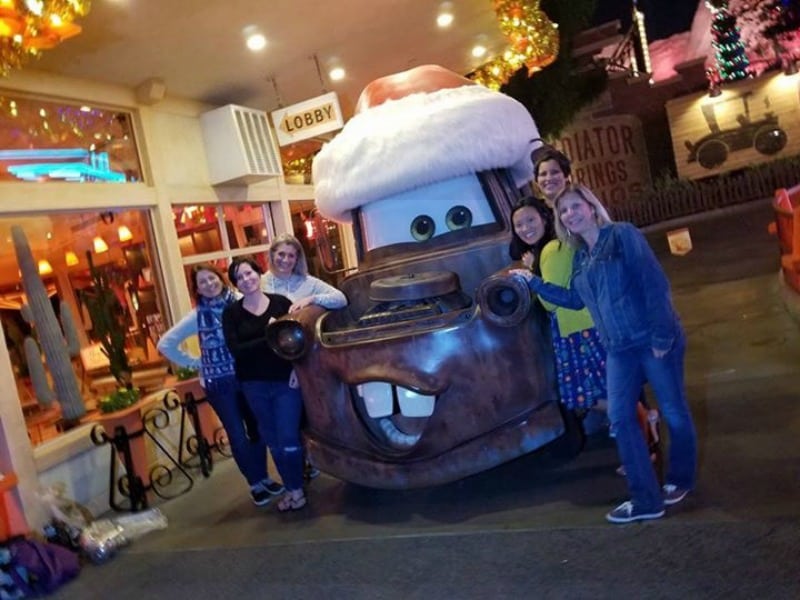 It's also the perfect time to get a group of friends and take photos with some of your favorite Cars characters in their holiday best!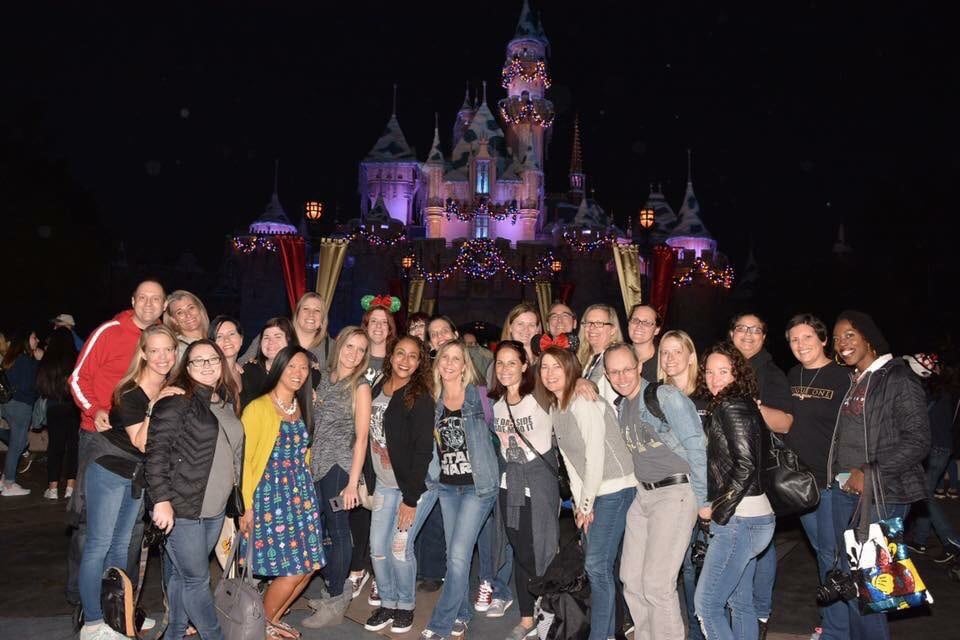 Most importantly Disney is not just for kids. In fact it's the perfect adult getaway where you can actually be the kid and no one will look at you funny. The 25 of us got on as many rides as we possibly could before the park closed. It was so much fun spending this time with the people who get me in the most spectacular place on eart!

You Are Also Going To Love:
If you loved reading about my adventures at Disneyland this holiday season, then you will also love the following Disney articles I have put together for you:
Will you be visiting Disneyland during the holidays?

SaveSave
SaveSave