Last week I shared an easy way to Color Your Own Pasta to use for craft projects and also for fun sensory play ideas. The main reason for us to color our own pasta was because the girls really wanted to make some necklace and jewelry for themselves. So, I created a Fine Motor & Sensory Play Necklace Making Bin.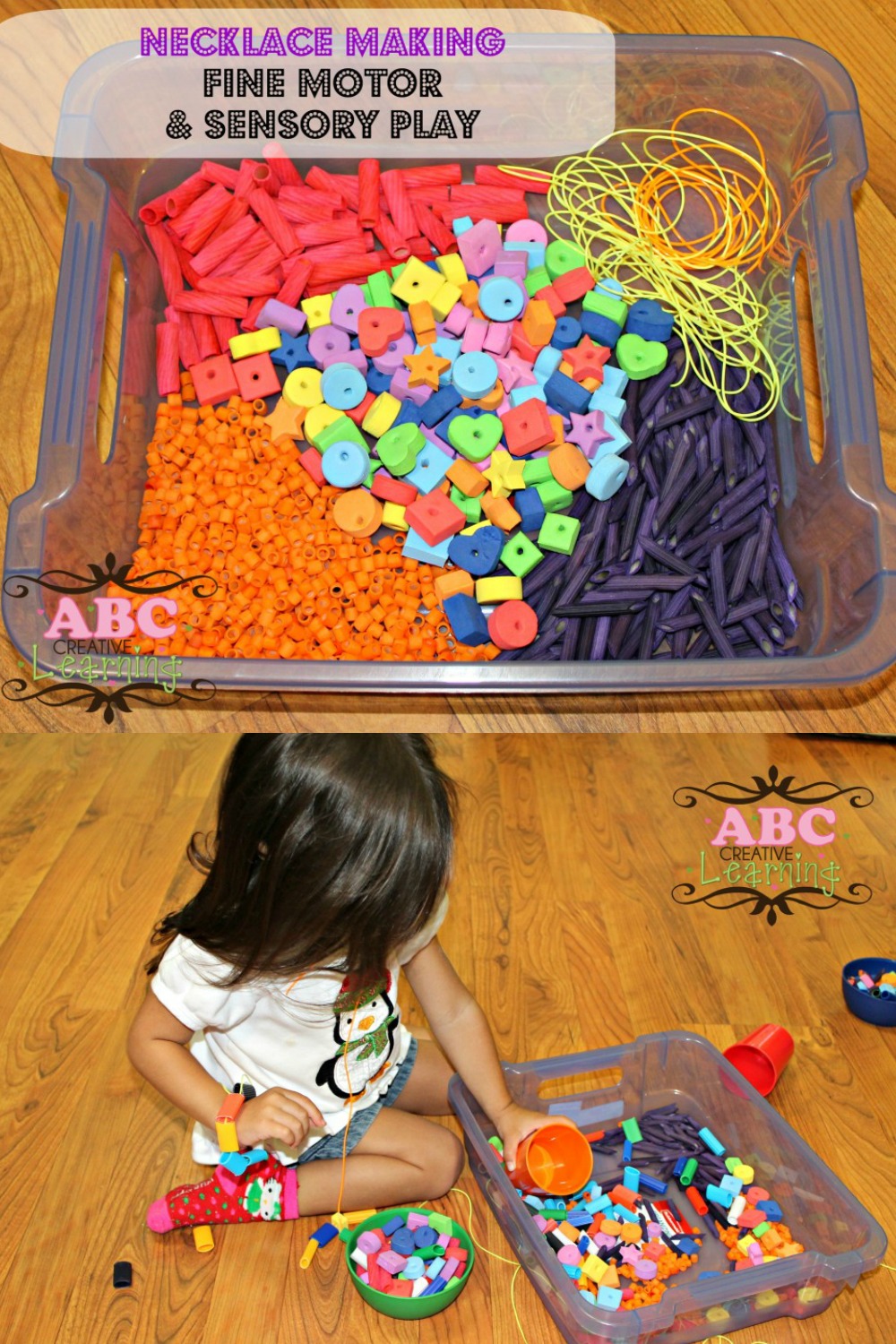 Fine Motor & Sensory Play Necklace Making
Materials Needed for your Necklace Making bin:
Colored pasta with holes for stringing
Foam shapes
Plastic strings or yarn cut into necklace and bracelet length
Plastic bin or tub
Tape
Plastic cups, plates, and bowls for playing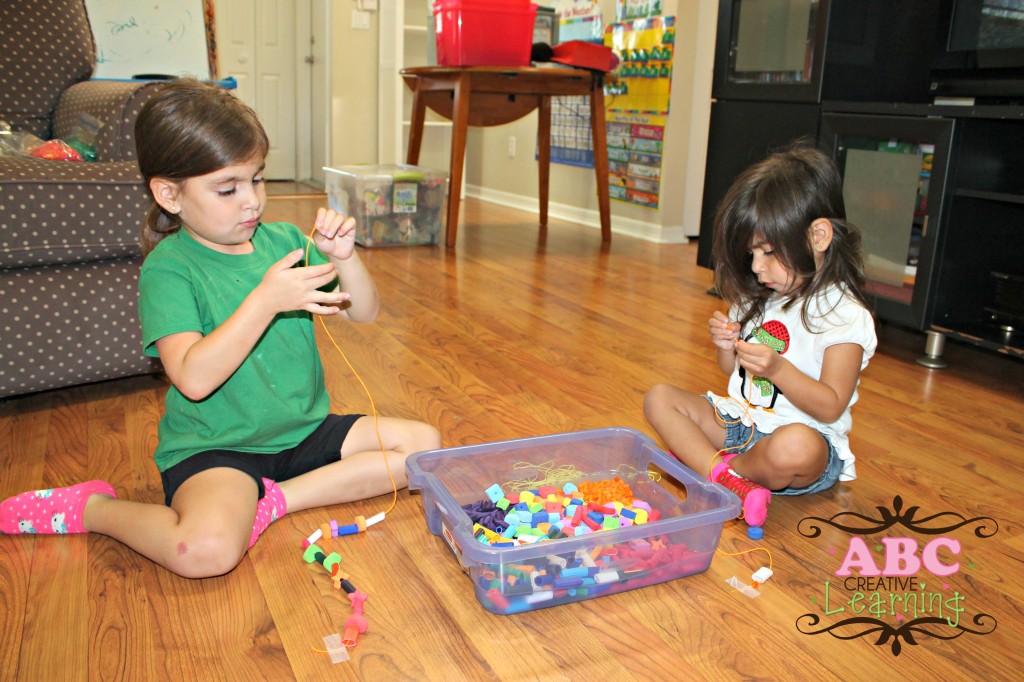 Once you have everything just add to a medium size bin with enough room to keep all of your sensory items in. If your kiddos are making necklaces and bracelets cut out some string or yarn. You will need to cut bracelet strings a little bit shorter than your necklaces.
I like to tape one of the end pieces of the strings to either the floor or the top of a table. This will prevent the pasta or items from sliding through the other side.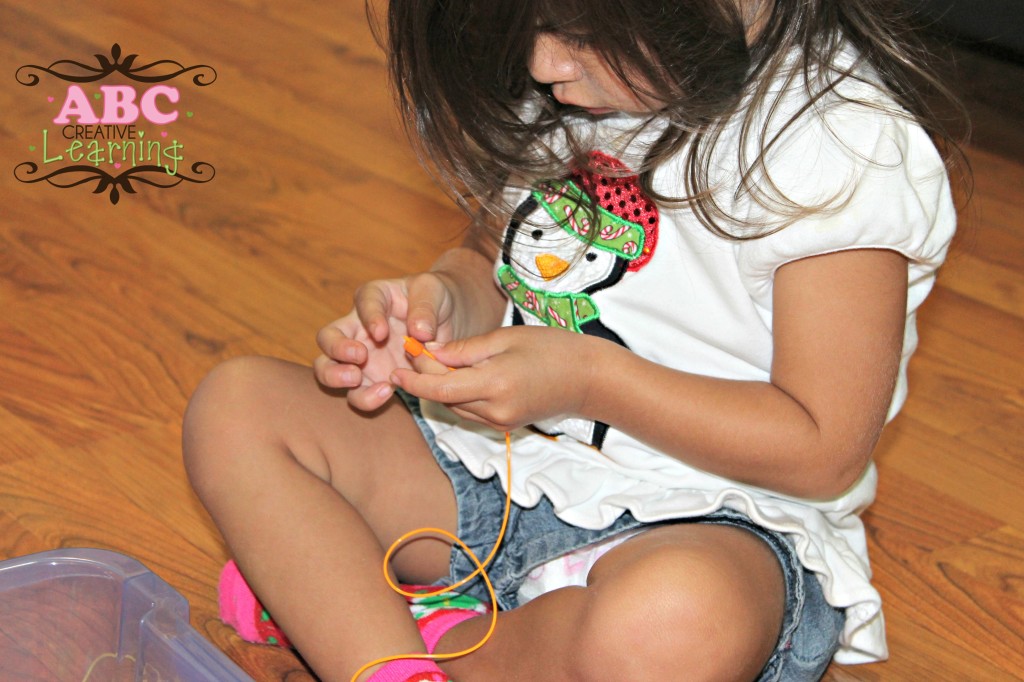 I love that Kaidence really worked hard in stringing her necklace without getting frustrated. I really haven't given her small items like these to string yet, because I was afraid she would put them in her mouth, but she did excellent. Great practice for her little hands and fingers.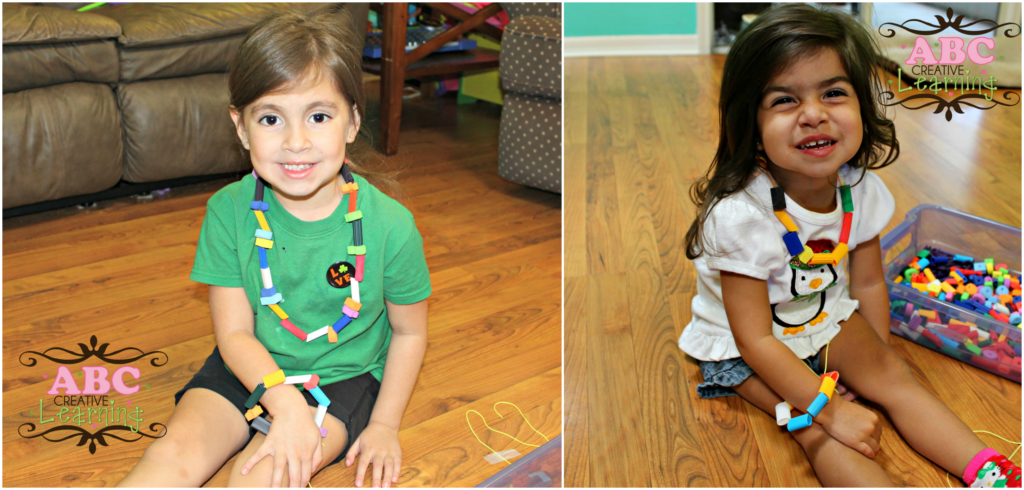 Both girls made beautiful necklaces and bracelets to wear. They did a great job stringing their jewelry together. Kaelyn was able to string her pasta easier and faster, while Kaidence struggled a bit with the smaller pieces, but still did great.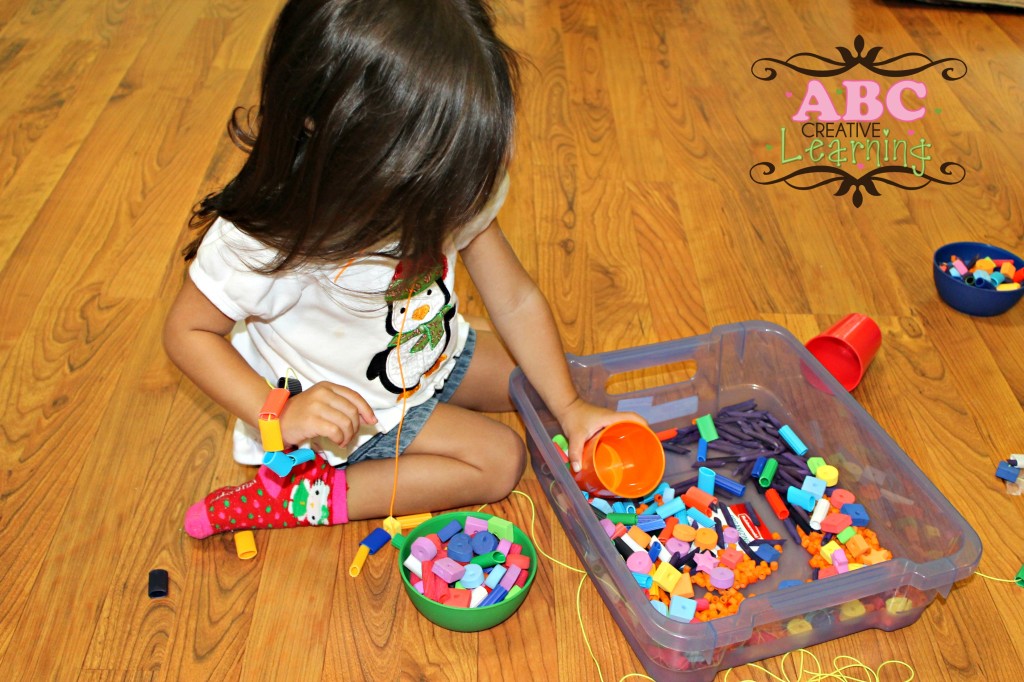 Although both girls really did enjoy stringing their necklaces together, I think Kaidence enjoyed herself most when I brought out bowls and cups for her to play in the pasta with. I definitely saw more excitement in her play while she scooped and dumped the pasta and shapes.
This is definitely the best kind of bin, both girls got in a lot of fine motor skills and sensory play all at once! Plus, it was a pretty relaxing hour where this mommy got a lot of laundry done 🙂
What's your child's favorite fine motor or sensory play activity?