I love this On The Go Easy Healthy Lunch Hack which I discovered just in time for my hubby to begin his health kick again. Not only does it make it easy for him to create his healthy lunches every day, but he can prepare them the night before allowing him to sleep in just a few extra minutes!
This is a sponsored review; I received free product from SheSpeaks. #StoredBrilliantly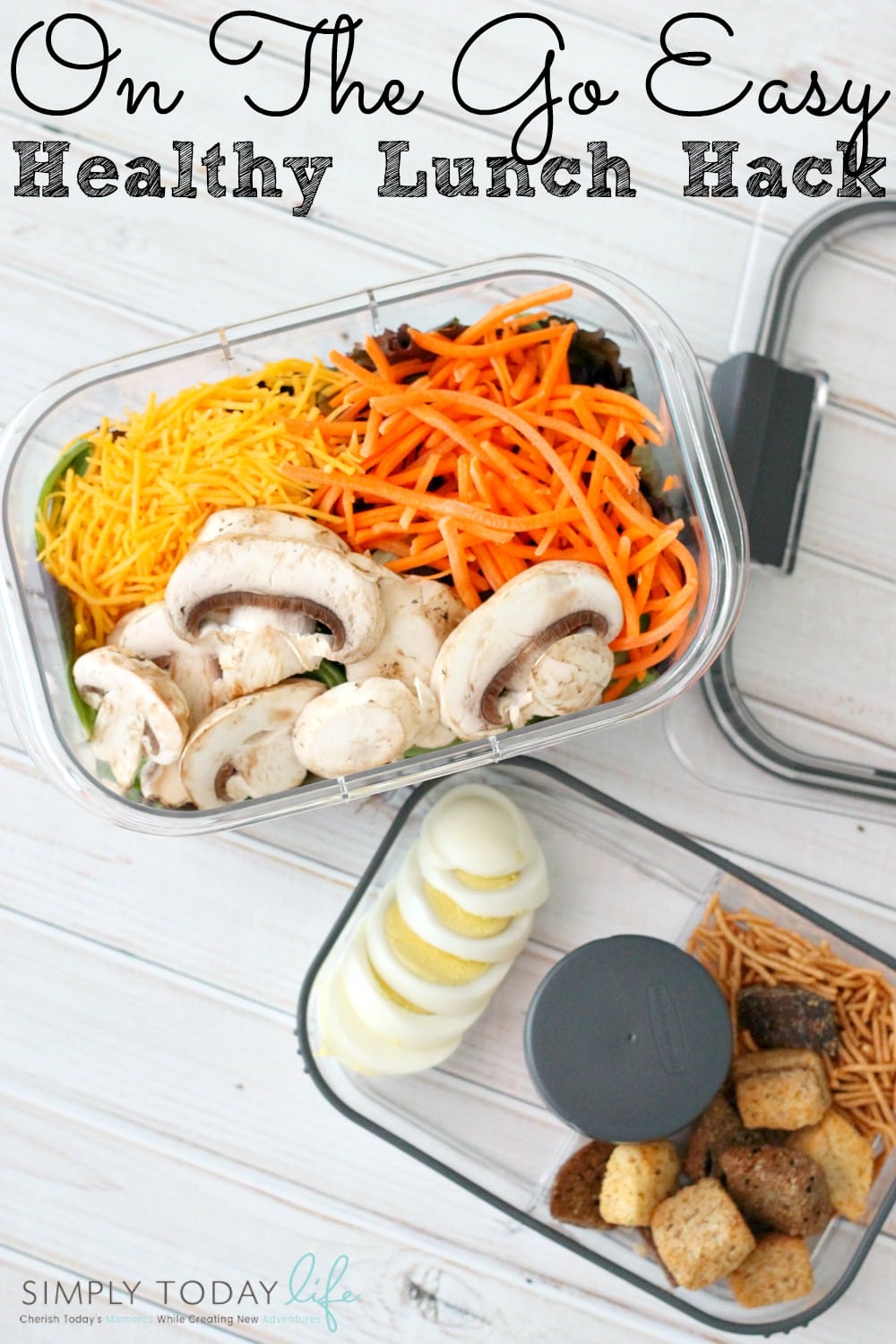 On The Go Easy Healthy Lunch Hack
The Rubbermaid BRILLIANCE Salad and Snack Set is our new obsession for creating simple and healthy meals on the go. Particularly on those crazy weeks when you don't have time to make a healthy lunch, there isn't an excuse with Rubbermaid BRILLIANCE.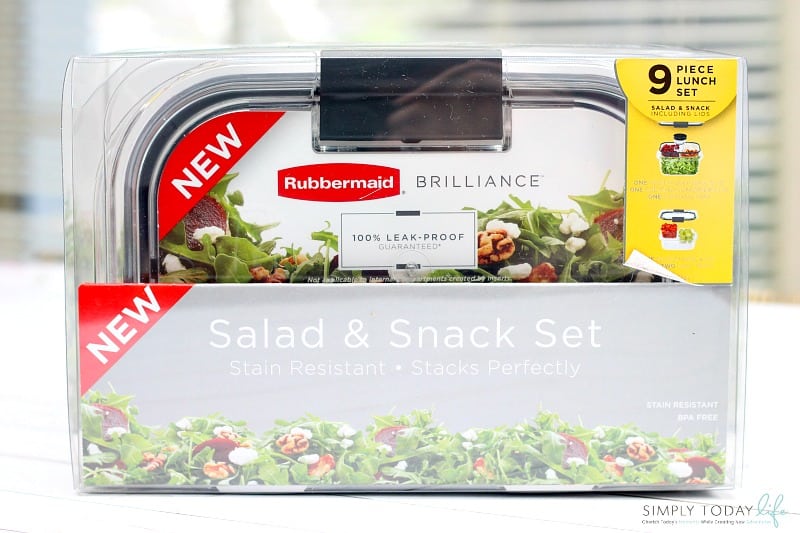 Rubbermaid BRILLIANCE Salad and Snack Set is 100% Leak-Proof Guaranteed*. The container has airtight latches keeping the container tightly secured with no leaks or messes with the food. Plus, with all the different trays and dividers you can customize how you use or create your meals. I for one do not like my food soggy, and by keeping some of my items like croutons separate, they are crunchy when I'm ready to enjoy.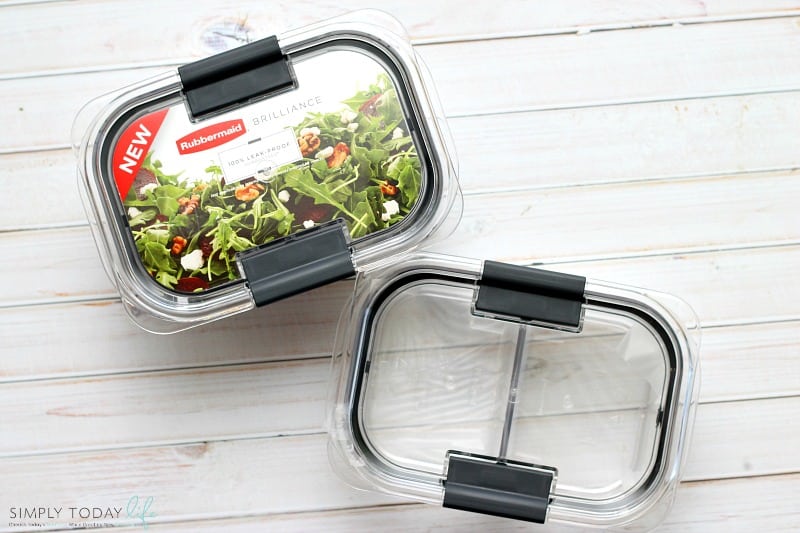 Seriously, I'm all about a product that encourages my husband to make his lunch the night before. Without asking me what it is for him to make. I just make sure to purchase some of his favorite salad items and lay them out for him.
If I didn't see it with my own eyes, I wouldn't believe that fact that he is excited about making his lunch! He was enjoying making his lunch so much that I wanted to start using the Rubbermaid BRILLIANCE Salad and Snack Set myself this week while running errands.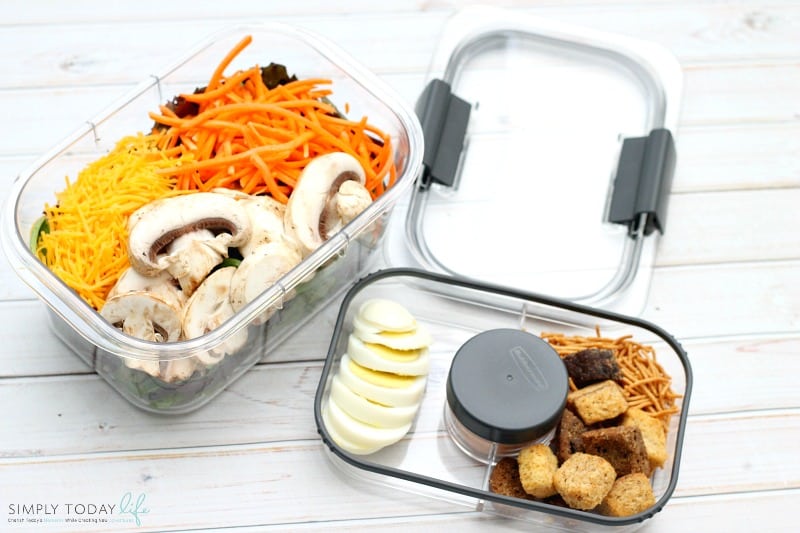 While running errands and doctor appointments, I usually don't have time to stop and have lunch. When I do, it's not a healthy one and drives thru food, which is not the best and something I should not be eating.
My salad turned out so delicious that I just had to share with all of you everything I added to it, just in case you needed some inspiration! I don't think I've had such a delicious salad in a long time. Plus, I also had a healthy snack with me in case I got hungry.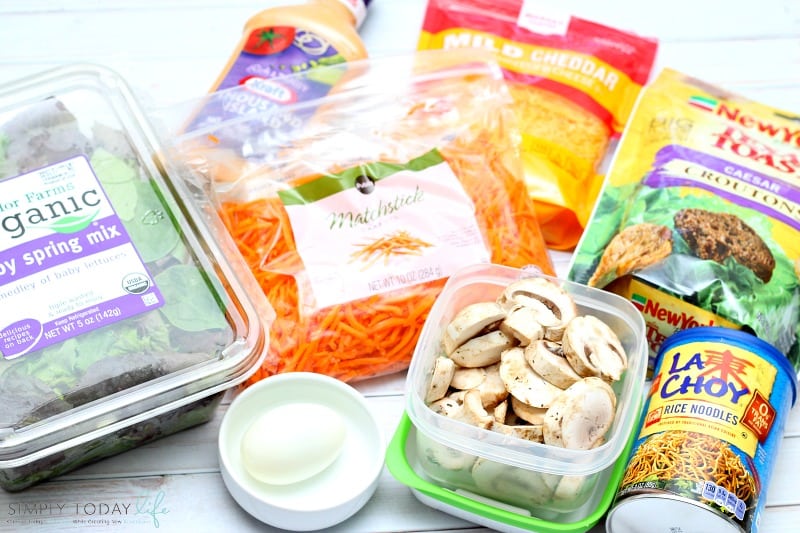 Salad and Snack on the go
Organic Green Salad Mixture
Shredded Organic Carrots
Cheddar Cheese
Boiled Egg
Croutons
Asian Crunchy Noodles
Thousand Island Dressing
Spoonful of Cottage Cheese (from snack container)
Diced Strawberries
Cottage Cheese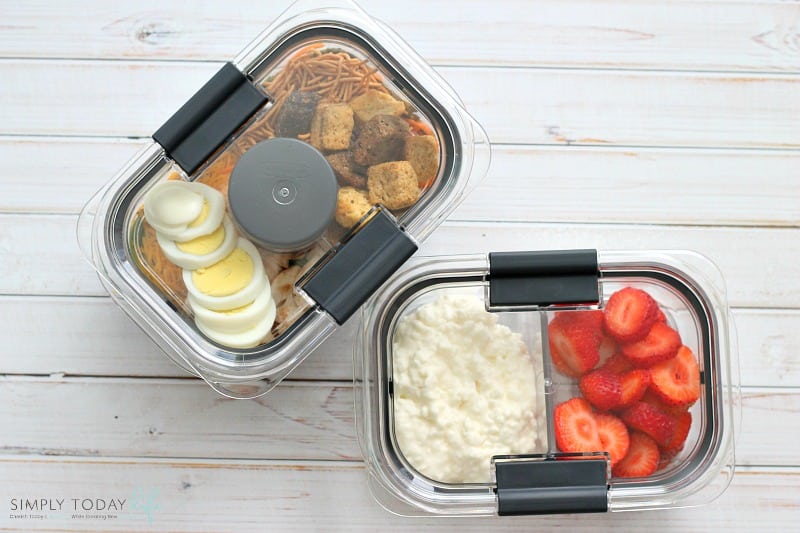 I love how I can keep all of my items separate, and I don't have to worry about them getting soggy. The dividers help with adding all the toppings that you love. Add a little bit extra, and you decide how much to add to your salad. Don't eat it? Save it for later! Plus, no more scrubbing stained lunch containers!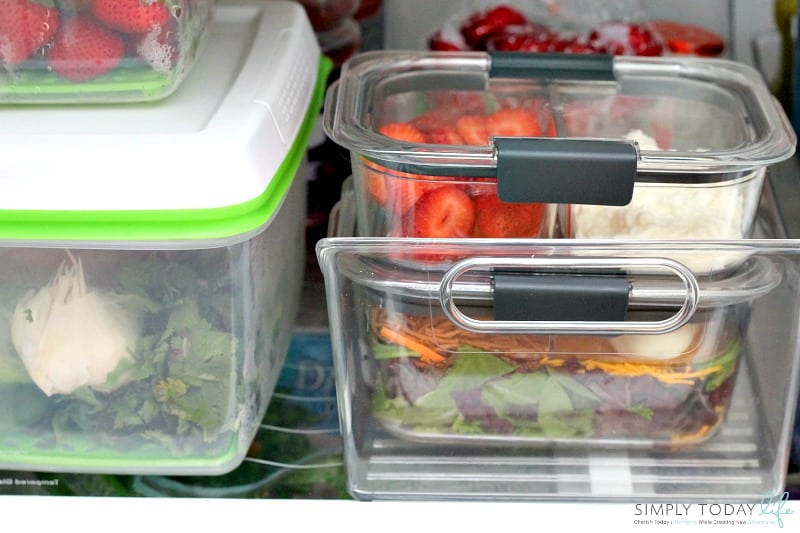 If you're like me busy and on the go, or like my husband who packs a lunch for work every day then you NEED a Rubbermaid BRILLIANCE Salad and Snack. So, I'm excited to announce that I have partnered with SheSpeaks and Rubbermaid® to give one of my readers a chance to win their very own Rubbermaid BRILLIANCE Salad and Snack! Make sure to enter below and Good Luck!!
*SheSpeaks will ship a Rubbermaid BRILLIANCE Snack & Salad Set to your giveaway winner. Prizes will ship within approximately four weeks of October 1.

How would you use your Rubbermaid BRILLIANCE Salad and Snack?

*Not applicable to internal compartments created by inserts that accompanies the claim "100% Leak-Proof Guaranteed*
SaveSave
SaveSave
SaveSave
SaveSave
SaveSave
SaveSave
SaveSaveSaveSaveSaveSave
SaveSave