This shop has been compensated by Collective Bias, Inc. and its advertiser. All opinions are mine alone. #V8LlenodeSabor #CollectiveBias
As a latina and now a mom, healthy habits are bit difficult for me. Growing up my mom cooked rice and beans with something fried almost every single day. Keeping fit was a bit difficult for me, especially because I always struggled with my weight. Now add on having two little girls on top of that. I shouldn't use any of it as an excuse, but the truth is I do have difficulty keeping my weight down. That's why I have created this FREE Daily Health Plan Printable that is perfect for helping me reach my goals this year!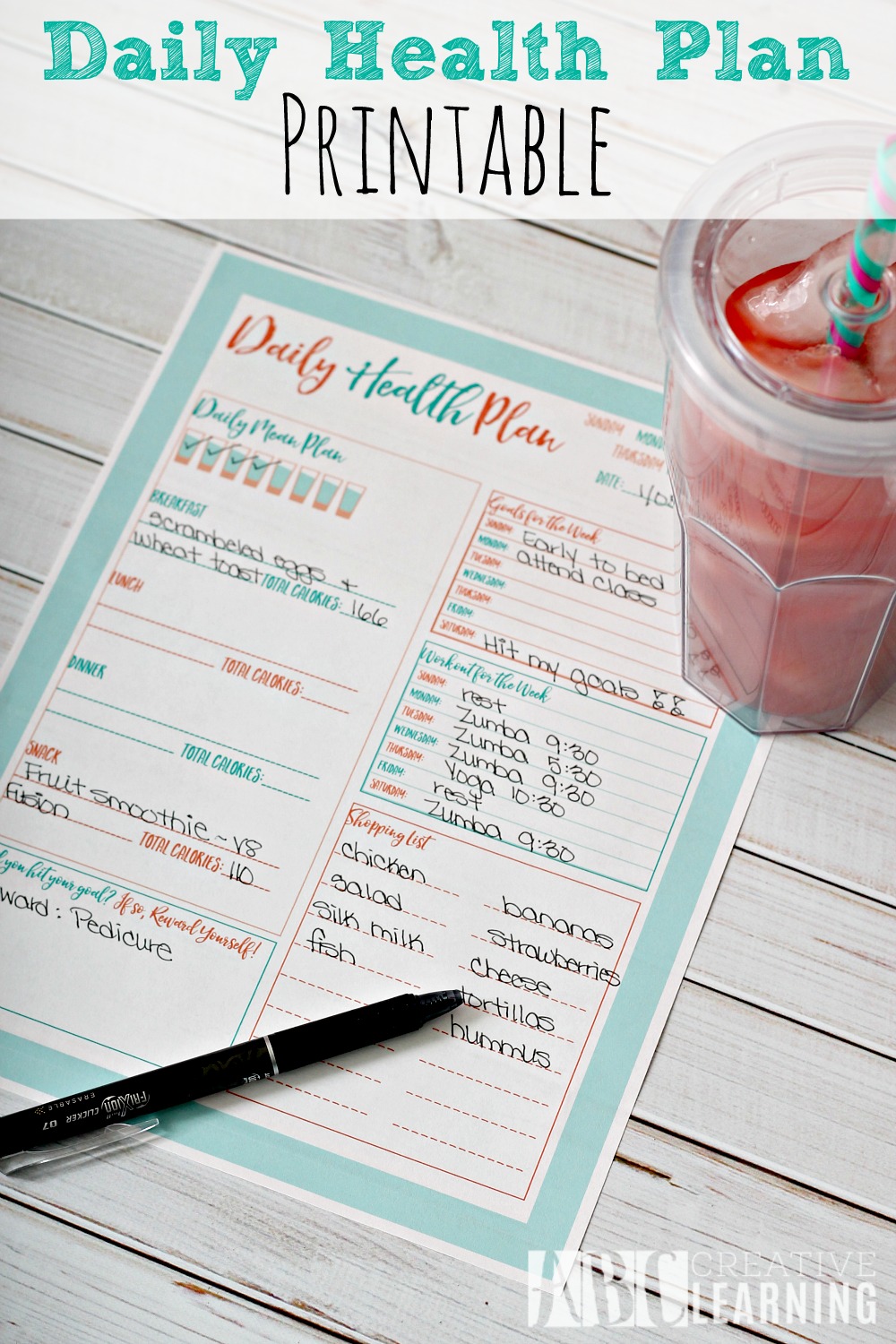 Daily Health Plan Printable
Starting the new year I always have big plans I don't stick with, but this year I decided that instead of concentrating on how much weight I am going to lose, I'm going to focus on creating a healthier me! Thank goodness for my local Walmart store and V8 V-Fusion® juice drinks!
Now, that doesn't mean that I'm going to cut out all of the fried food and yummy dessert recipes that I plan on creating this year. No way! Instead, I'm going to be more moderate the way I eat and instead of grabbing a can of soda I will pour myself a glass of my favorite V8 V-Fusion® juice, like Strawberry Banana or Peach Mango.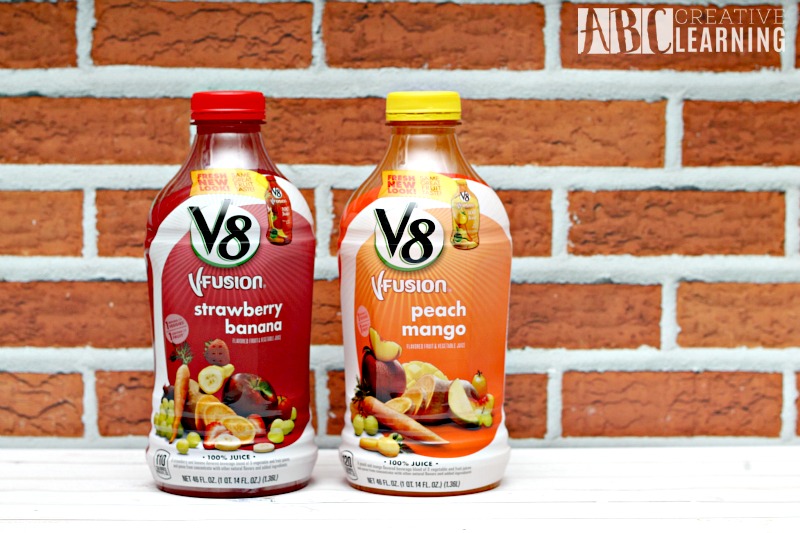 One thing that I've learned from creating recipes is that you can always create the same recipes in so many different ways and with many different ingredients! Especially using healthier ingredients, but one of my favorite things to do especially before heading to my Zumba classes in the morning is to grab my smoothie cup and fill it with V8 V-Fusion®!
I know what you're thinking, V8? Yes! The taste is absolutely phenomenal and it tastes just like fruits! If you're not a fan of fruits and veggies like me, you will be surprised at the tastes of the V8 V-Fusion® flavors!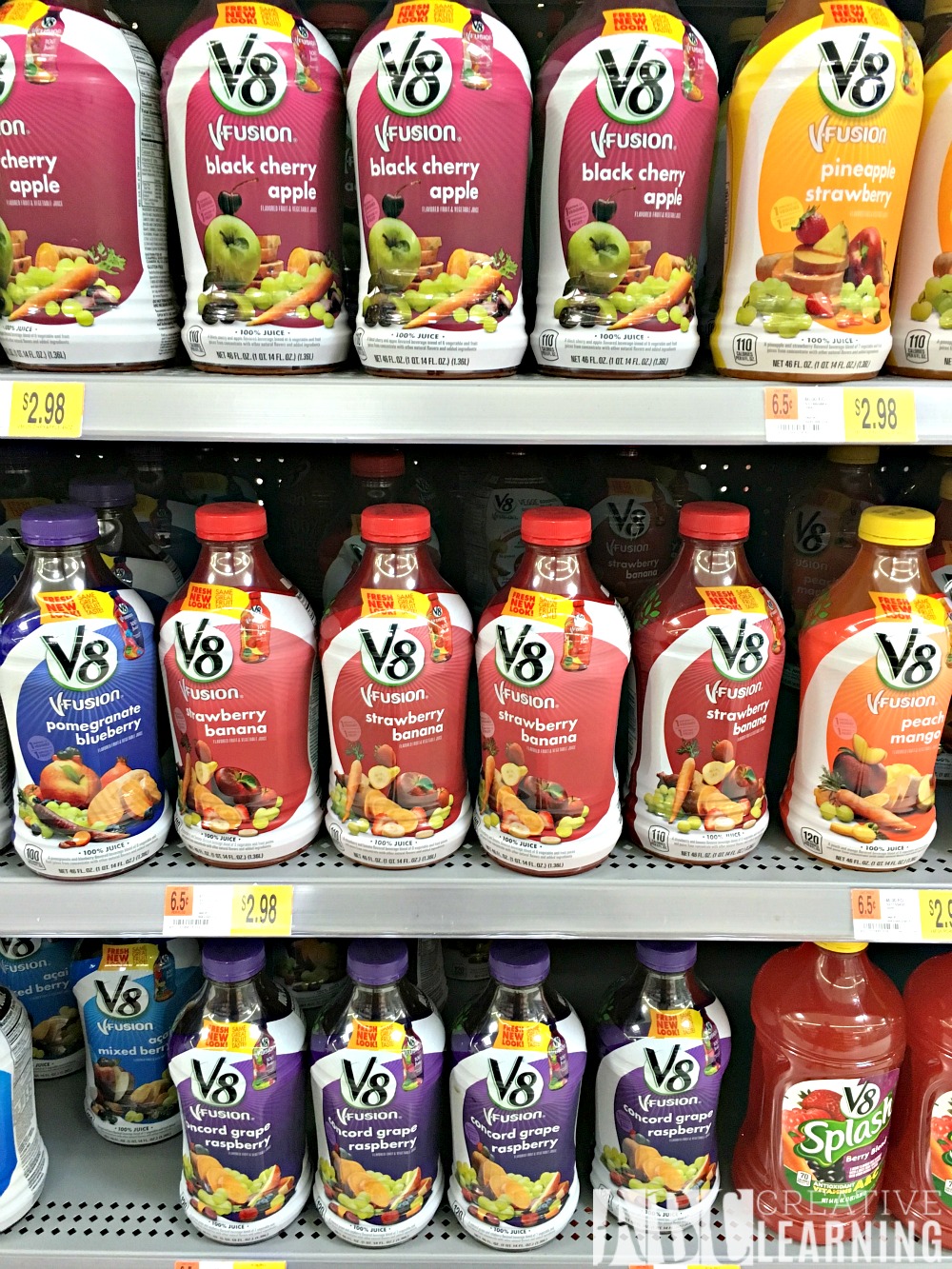 Walmart has a large variety of flavors like Strawberry Banana, Peach Mango, Acai Mixed Berry, and Pomegranate Blueberry. All of these are located in their drink aisle in either the 46oz. bottle or multipacks, which are great for on the go! Plus, they also make a great snack for the kiddos too!
As a mom I know that if there is something I like, I better purchase more than what I want because that means that my girls are going to want some as well! Plus, if you add V8 V-Fusion® juice into small plastic cups and free them over night, they become what I call back home limbe! A frozen treat! Now that's a way for the kiddos to get their veggies and fruit intake in one day!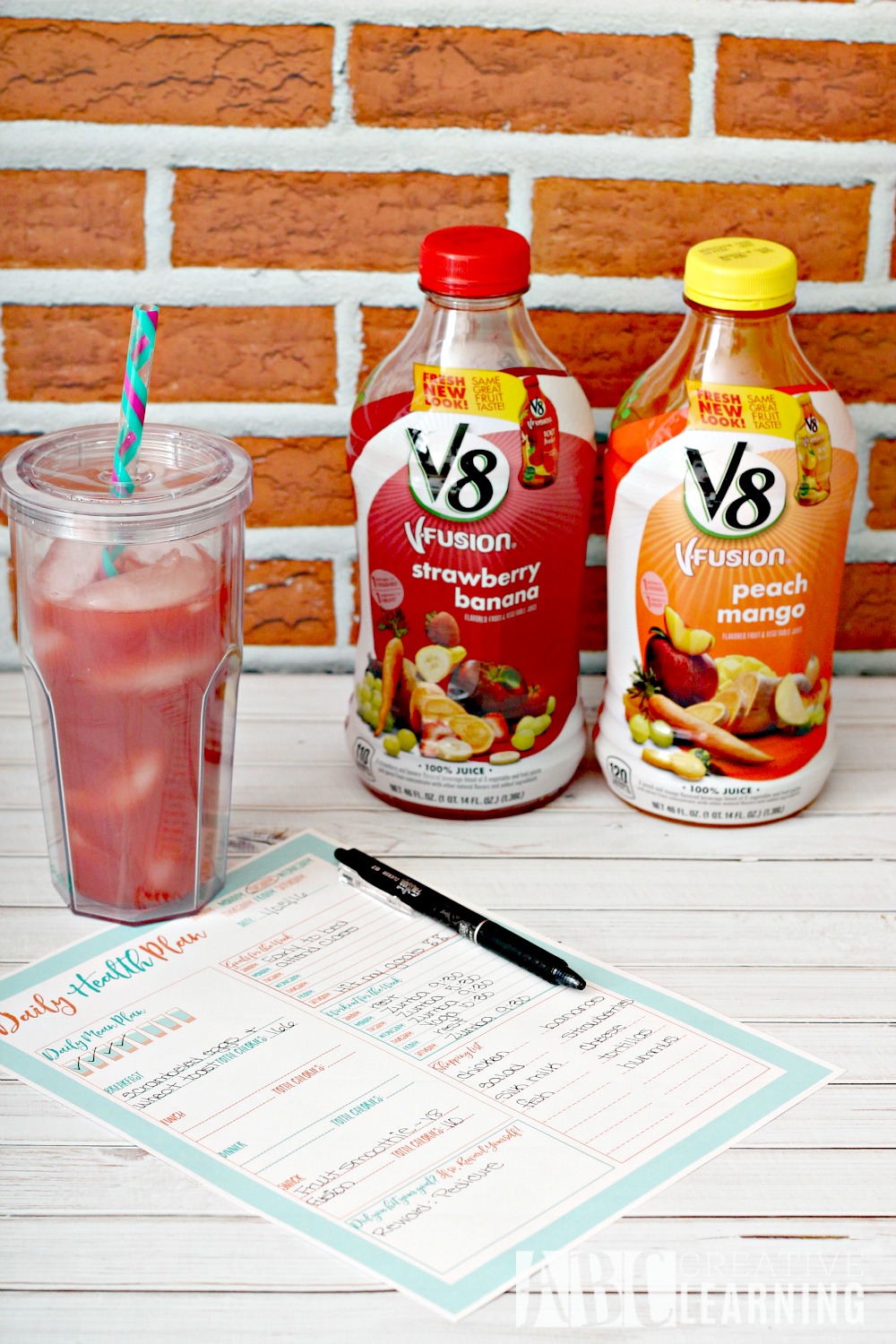 I knew that to help me with my goal I really needed something to keep me accounted for. Not only did I want something that would keep track of all my food intake, but also my everyday life. Such as water intake, exercise, grocery list, goals, and the most important my rewards for keeping up with my health plan.
Here is a FREE printable that you can download to join me on our DailyFitnessPlan!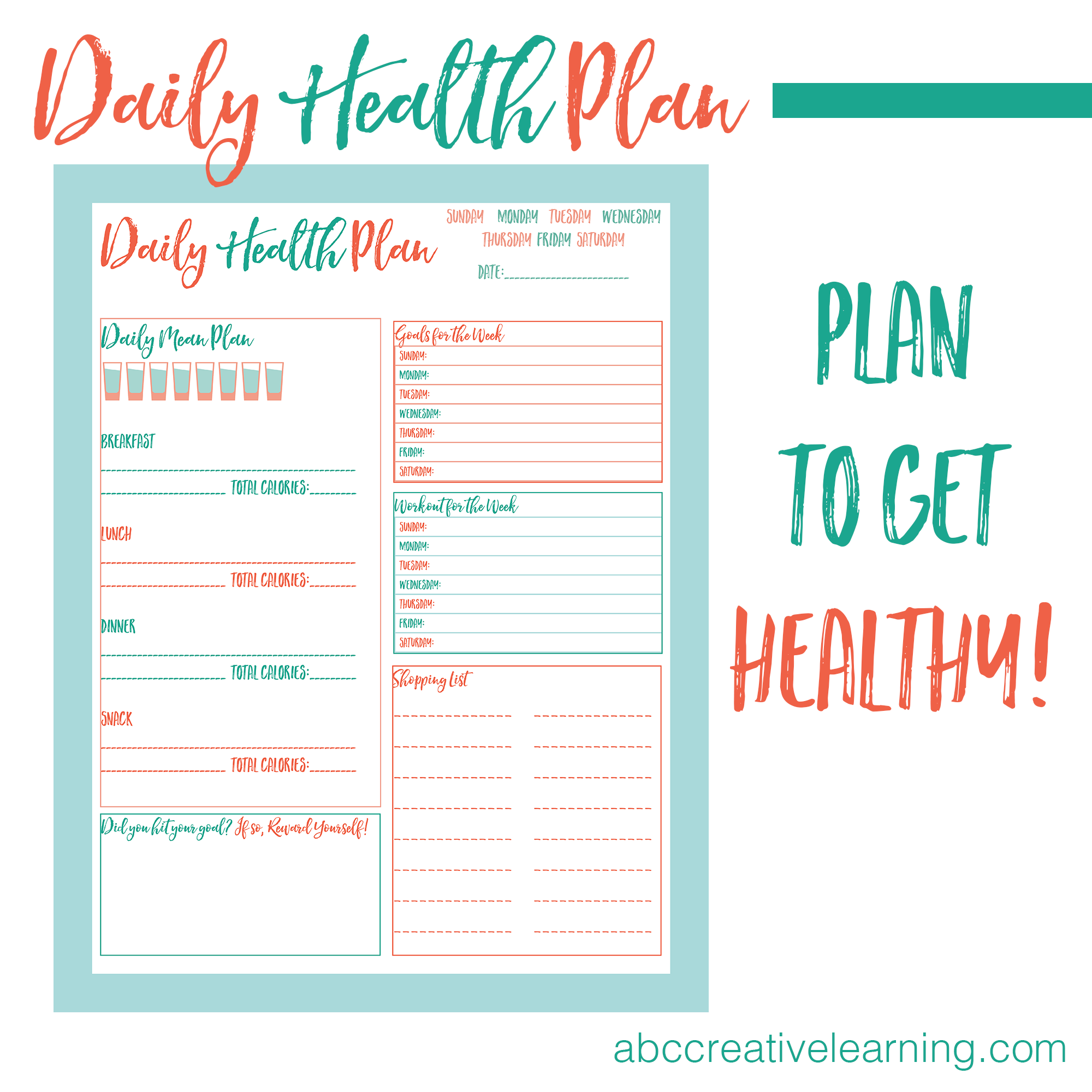 Plus while at Walmart make sure to pick up a cute smoothie cup to keep your V8 V-Fusion® drink nice and cold. Did you know that per 8 ounce glass is 1 serving equaling to ½ cup of fruit and/or vegetables? Plus, with V8 V-Fusion® being 100% juice, you are getting the perfect amount of fruits and vegetables in just 1 serving!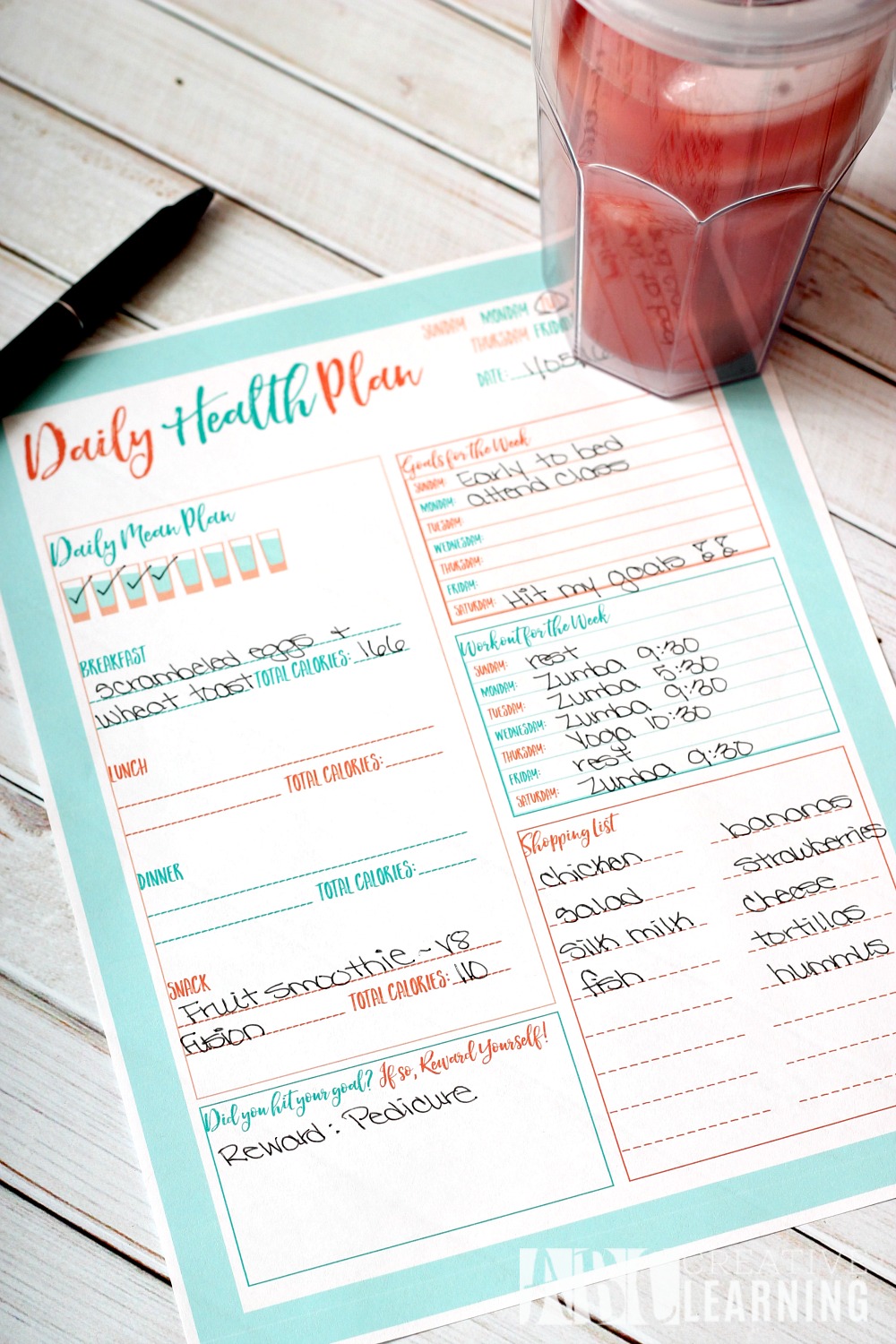 Seriously, don't let the V8 V-Fusion® fool you because it has fruits and veggies in it. Try for yourself and you will see that the taste is the perfect amount of sweetness!
Which V8 V-Fusion® flavor would you like to try?