One of the things that the girls and I do every day is our Calendar and Weather Chart. Not only does this help us learn our days of the week and months of the year, but it also helps with graphing our daily weather. The best part is that you don't need to go out and purchase an expensive weather chart! Just create something together with your kiddos that can be used on a daily basis! Affiliate links may be used in this post. For full details, you can read my disclosures here.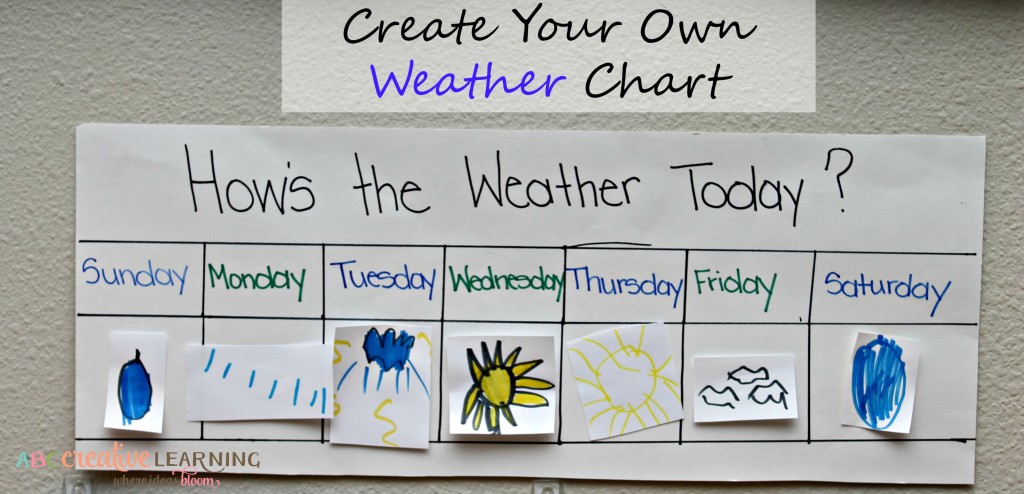 Create Your Own Classroom Weather Chart
Welcome to another wonderful year with Poppins Book Nook Virtual Book Club! This months theme as you can probably already guessed is weather and we decided to help you Create Your Very Own Weather Chart! Weather charts are great for Preschool, Pre-Kindergarten, and Kindergarten classrooms or homeschooling home. It's a great way to teach kids about the weather, seasons, and learning about charts.
Weather Chart Supplies
Large poster board cut in half
Markers, crayons, colored pencil
Ruler
Construction paper
Velcro
Laminating machine or laminate at your local office store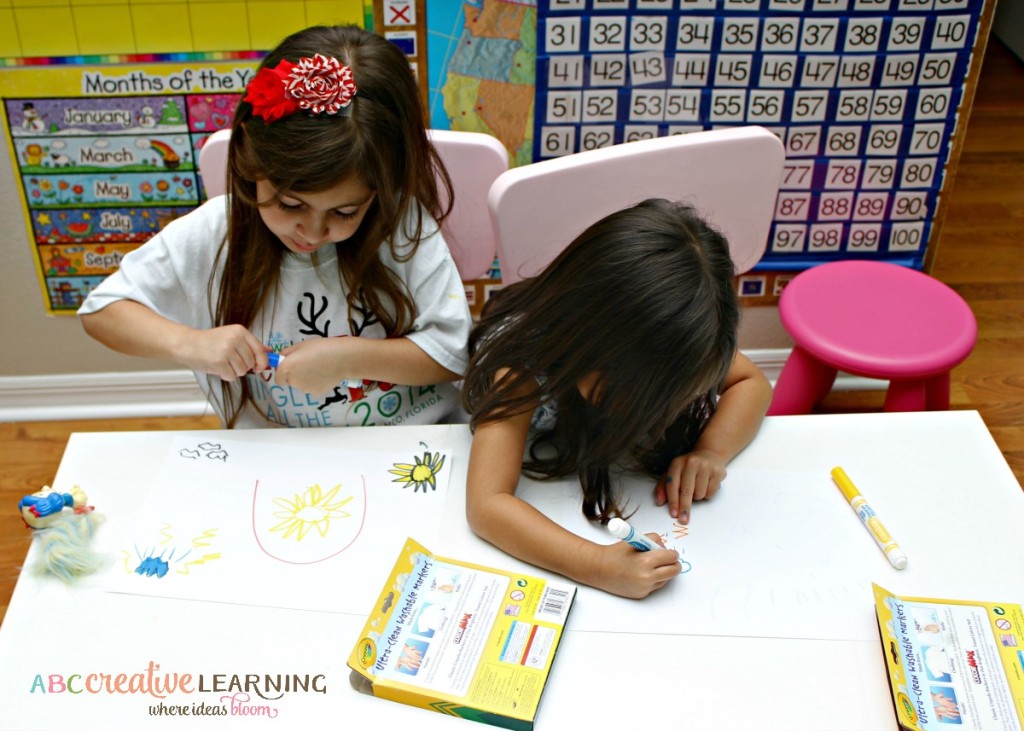 Weather Chart Instructions
The first thing you want to do is create your days of the week boxes. Measure out your poster board so that all of your boxes are pretty even.
Label each box starting with Sunday all the way to Saturday.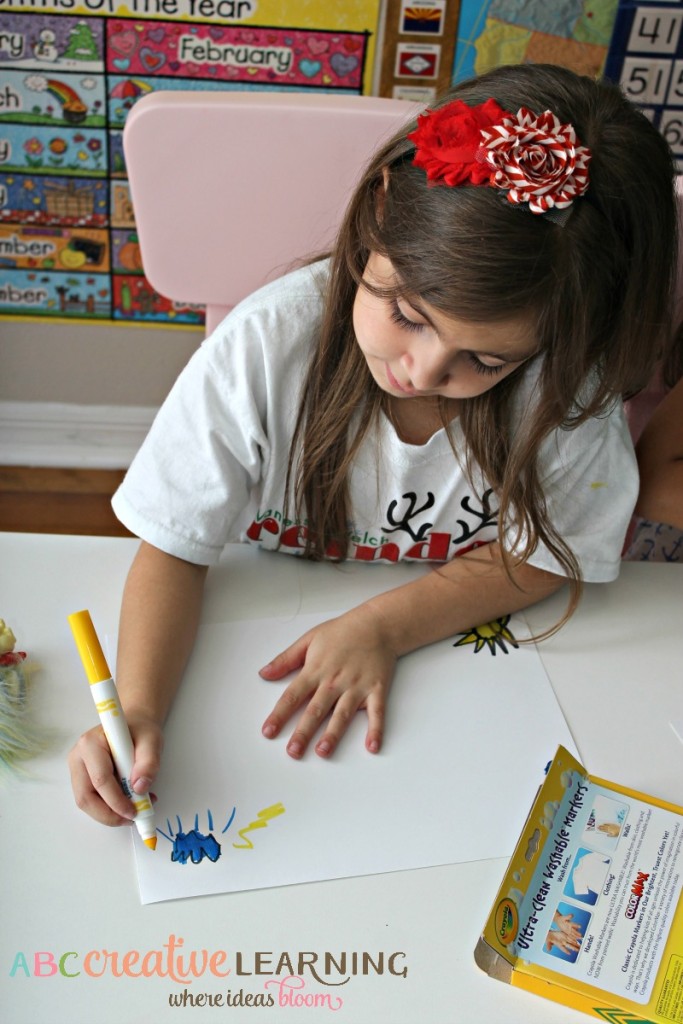 Have your kiddos draw weather pictures like rain, thunderstorm, sunny, cloudy, and so on.
Either laminate your weather chart and weather pieces or you can take it to your local educational store or office supply to get them laminated. I always suggest laminating projects that you will be using on a daily basis and often to help them last longer.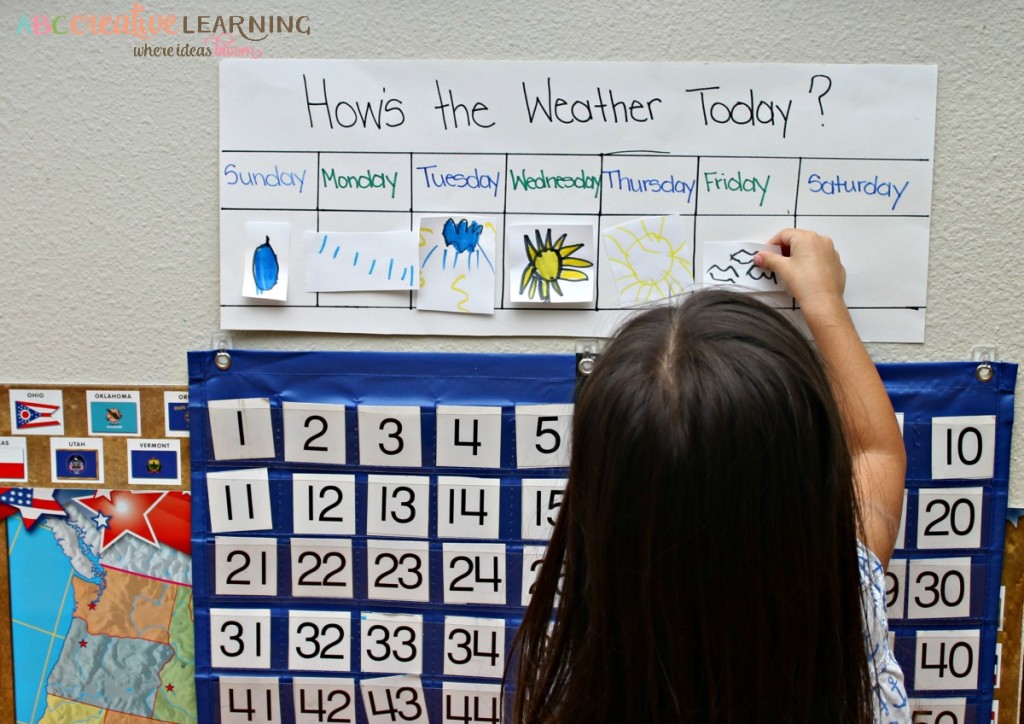 After all the pieces have been laminated and cut out attach a piece of velcro on each of the weather pieces. Then attach the opposite piece of velcro on your weather chart. This will make it easy for your child to change their weather chart on a weekly basis.
Hang your weather chart in a location where it's easily accessible to you and your child so that you are able to use it on a daily basis.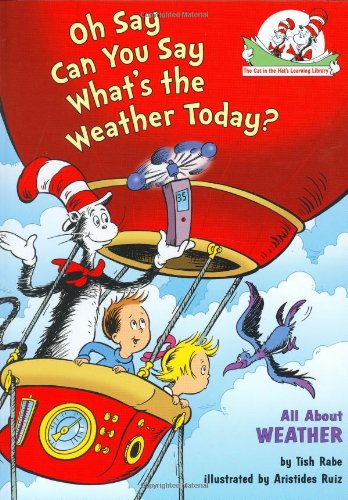 The girls absolutely loved reading Oh Say Can You Say What's the Weather Today?: All About Weather, especially because it's one of the books in the Dr. Seuss series! I can get them to read anything, Dr. Seuss.
Don't forget to also download your FREE Poppins Book Nook bookmarks and monthly printable activities from Enchanted Homeschooling Mom! Just click on each item below to head on over to download!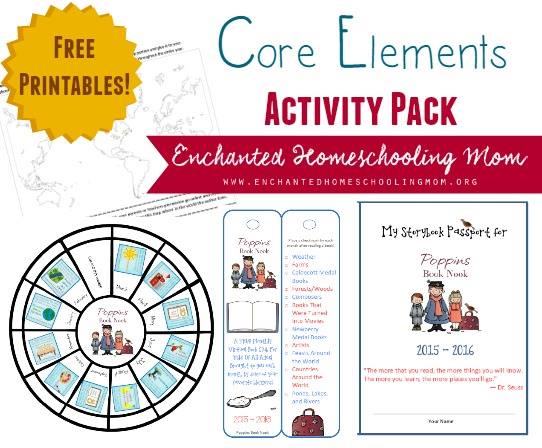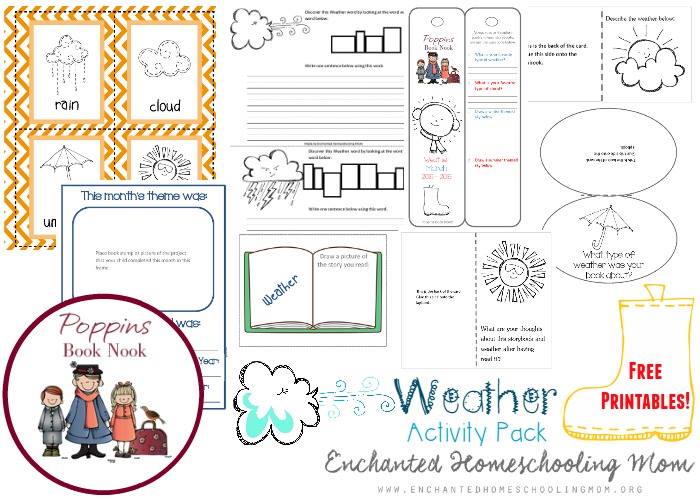 What book did you choose for this months weather theme?
You Are Also Going To Love:
If you loved this Weather Chart ideas, then you will also love the following craft articles I have put together for you: