This post has been sponsored by Kellogg's . All thoughts and opinions are my own.
These Big Game Party Ideas for Kids will make your game day the touchdown family-friendly event of the season!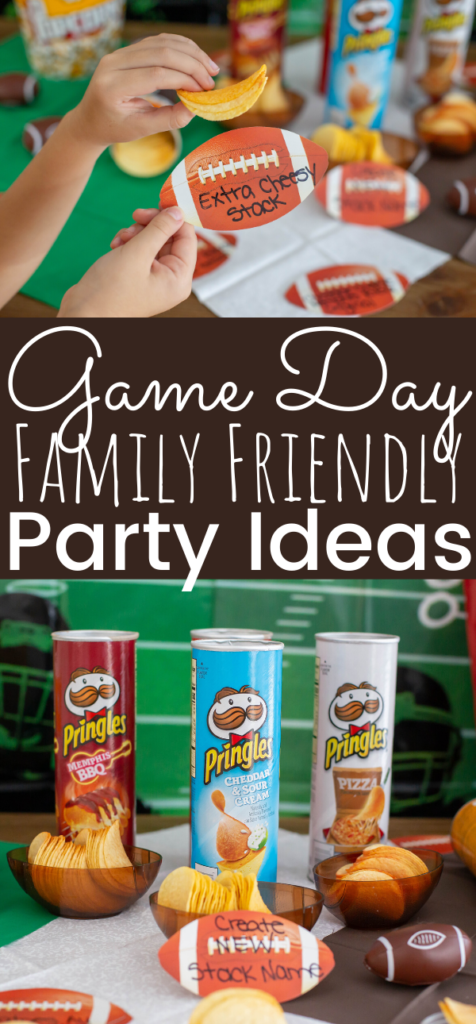 Big Game Party Ideas for Kids
Have you ever attended a football party where there is nothing for your kids to eat or do? I have, and it's not the most fun way to spend the day with the kids.
Well, let's make sure that doesn't happen at your game day party this football season!
I've put together a list of fun activities, games, and snack ideas that are not only family-friendly but I can guarantee that even the big kids will want to join in.
Including the best guessing game idea, which my girls love, with Pringles flavored crisps!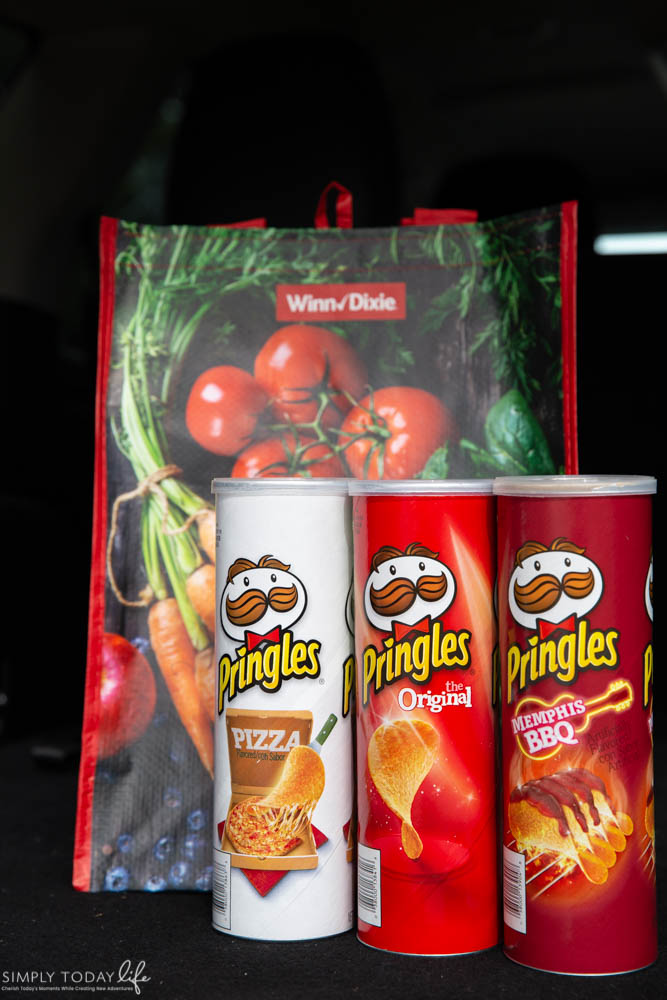 How To Save Now On Your Game Day Party
To make sure that I had everything I needed for my Big Game party, I headed to my local Southern Grocers Winn-Dixie. 
They always have a large variety of snacks and dips, perfect for kids and adults to enjoy. 
Plus, when you shop at Winn-Dixie, you are sure to save and get everything you need for the big game!
Including a large variety of Pringles, which is exactly what I needed to make sure that I had the perfect amount of flavors to create a fun tasting station.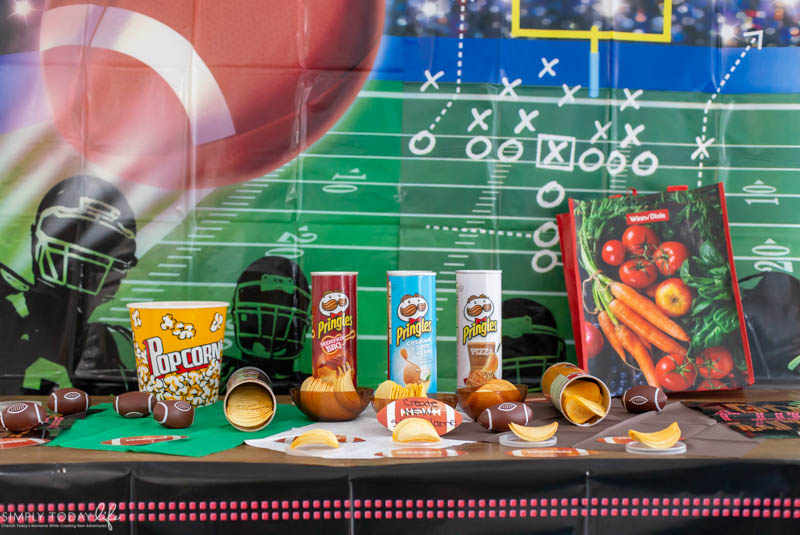 How To Have A Family-Friendly Football Party
As a mom who loves football games, there's nothing like a family-friendly party where I can bring my girls along to enjoy a fun day.
That's why, when I throw a game day party at our house, I make sure that I bring out games, activities, and snacks that I know all the kids will love.
How do I know they will love them? Because I have two opinionated tweens who live off telling their mama what they like and don't like.
Here are a few Big Game party ideas for kids and approved by kids.
The Big Game Sunday Snacks for Kids
It's not a big game party unless you have the best snacks around! Here are a few fun and interactive snack ideas that kids will love to enjoy on the next game day.
Stack the Pringles Crisps Tasting Station – I know this is going to be one of the most popular snack ideas on our Big Game game night. 
Create a station with as many of your favorite Pringles flavored crisps as you can find at your local Winn-Dixie store.
Allow the kids to stack the crisps to create fun new flavors. Print this list of fun layered flavors below to get your guests started!
Three Layer Dip Stack – Cheddar Cheese, BBQ Wavy, and Sour Cream and Onions Pringles.
Party Dip Stack – Jalapeno, Original, and Sour Cream and Onions Pringles.
Wing Night Stack – Buffalo Ranch, BBQ, and Ranch Pringles.
Cheese Fries – Cheddar Cheese, Original, Ranch Pringles.
BBQ Pizza Stack – BBQ, Pizza, and Cheddar Cheese Pringles.
Football Party Games for Kids
One of the best ways to keep kids busy during the big game is making sure that they have a game of their own to keep them busy. Here are a few fun ideas that all of your guests will enjoy.
Big Game Bingo Game – Create some easy game day bingo cards with all the food that you are serving at your game day party.  As the kids taste and try some of the delicious snacks, make sure they cross them off their bingo game boards!
Football Cup Knockdown – This game is a favorite at our house for any type of party or event. Simply get brown plastic cups and, with a white marker, draw football laces just like a football on them. 
Using bean bags or mini footballs, have the kids try to knock down as many cups as they can.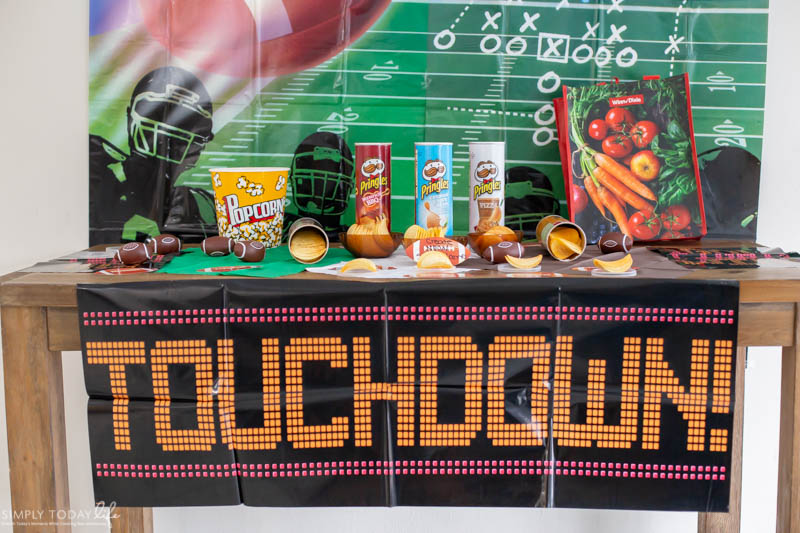 Big Game Minute to Win It Game – This is a fun game that my girls came up with using our favorite party snacks: Pringles. I just had to add to this list! 
Using your Pringles crisps, you want to stack them as high as you can in under a minute. Then, set them on your forehead with your head leaning back.
The person who can hold them for a minute without knocking any down is the winner.
I Spy Football Theme – A fun, easy game to create on your computer. On a blank WordPress or photo editing software, paste football items and foods on the sheet to create an "I Spy" game. 
You can do this with different party foods or football game items. To play, it's simple. Find these items around your party area, and the first one to circle or X out all of the items wins.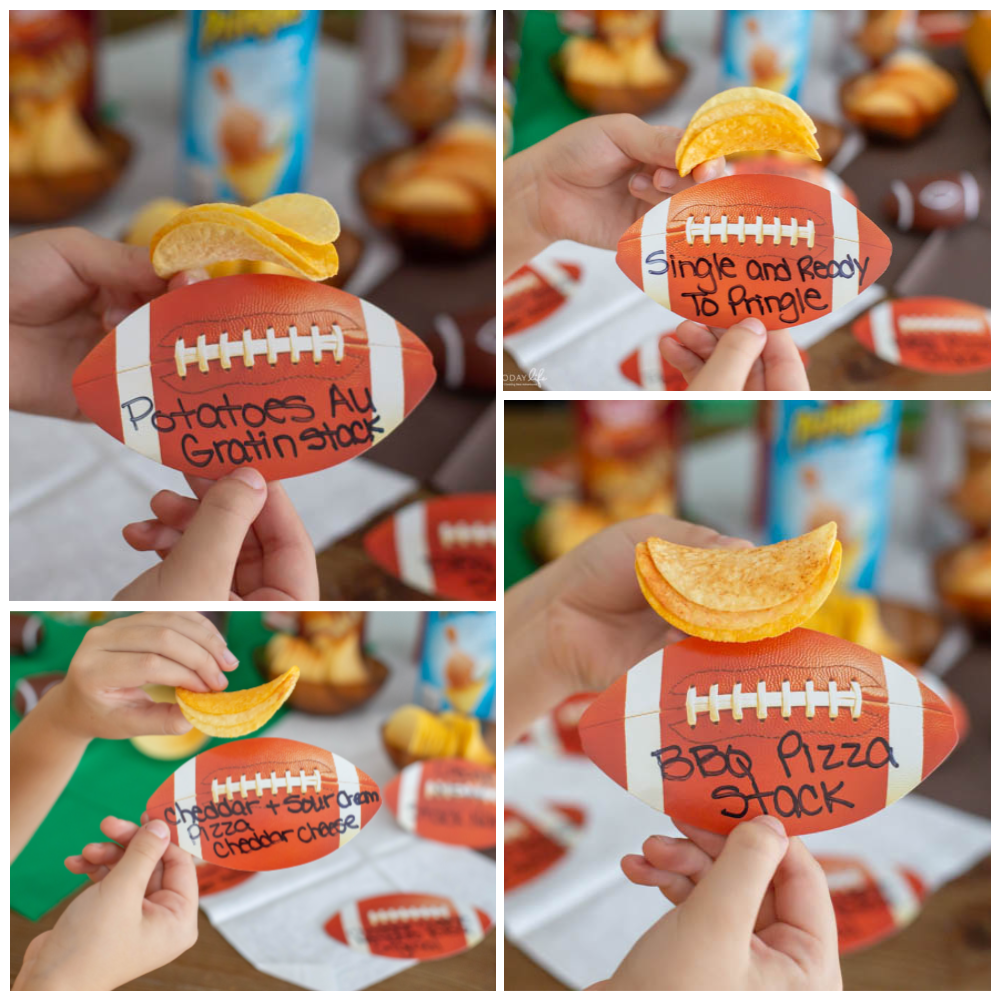 Big Game Rings – Fill up some fun football bowls with candy shaped like rings. The kids can pretend they just won their first Big Game Championship!
Football Party Concession Stand – The best part of attending a football game is not just watching the game, it's also all the snacks at the concession stand. 
Create a mini concession stand with your favorite football snacks like popcorn, cotton candy, and full-size candy bars.
Bite-Size Appetizers – Appetizers are always a great way to go when it comes to finger foods for the big game. 
pigs in a blanket
mini burgers
hot dogs
veggies and dips
chicken wings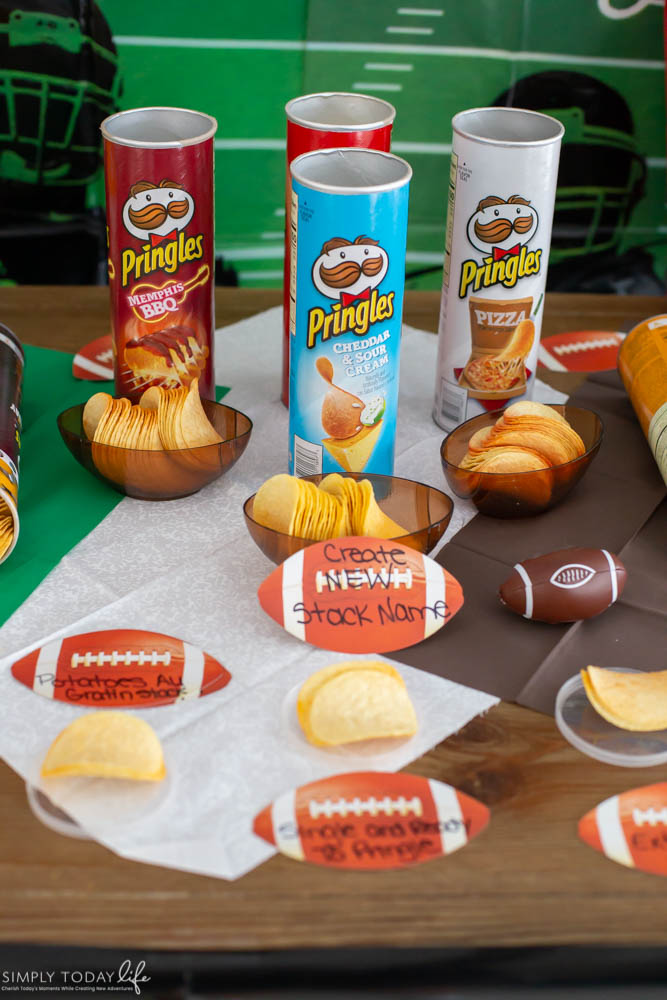 Print Out Your Coupon
Here's a fantastic Southern Grocers coupon that you can use to prepare for your kid-friendly Big Game Sunday!
So, make sure to stop by your local Southern Grocers' Winn-Dixie store to pick up all of your favorite Big Game favorite snacks, including Pringles Crisps in the snack aisle! 
Don't forget, pick up at least 3 different flavors of Pringles so you can stack the crisps together and create your very own new flavor!
Will you be setting up a Pringles tasting snack station?