During these hot summer days, there's nothing better than a nice cold frozen popsicle… especially when it's filled with lots of fresh strawberries!  We made some delicious Strawberry Yogurt Creamy Popsicles… the non dairy kind of course.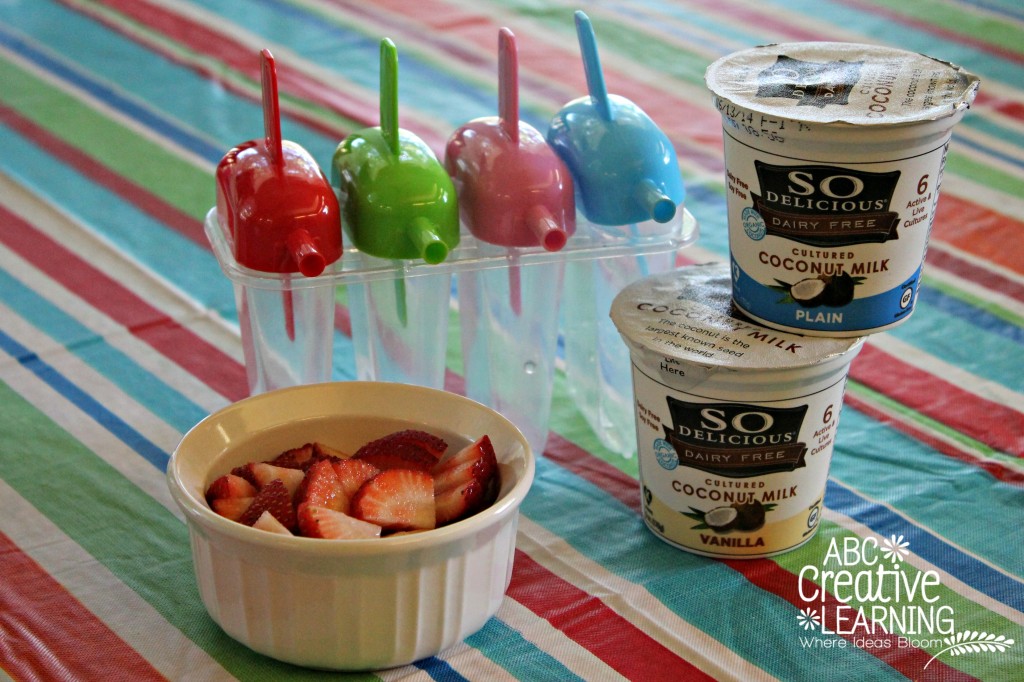 Ingredients Needed:
Popsicle mold
Diced strawberries
Dairy free yogurt – my girls LOVE SO Delicious
Small bowl and spoon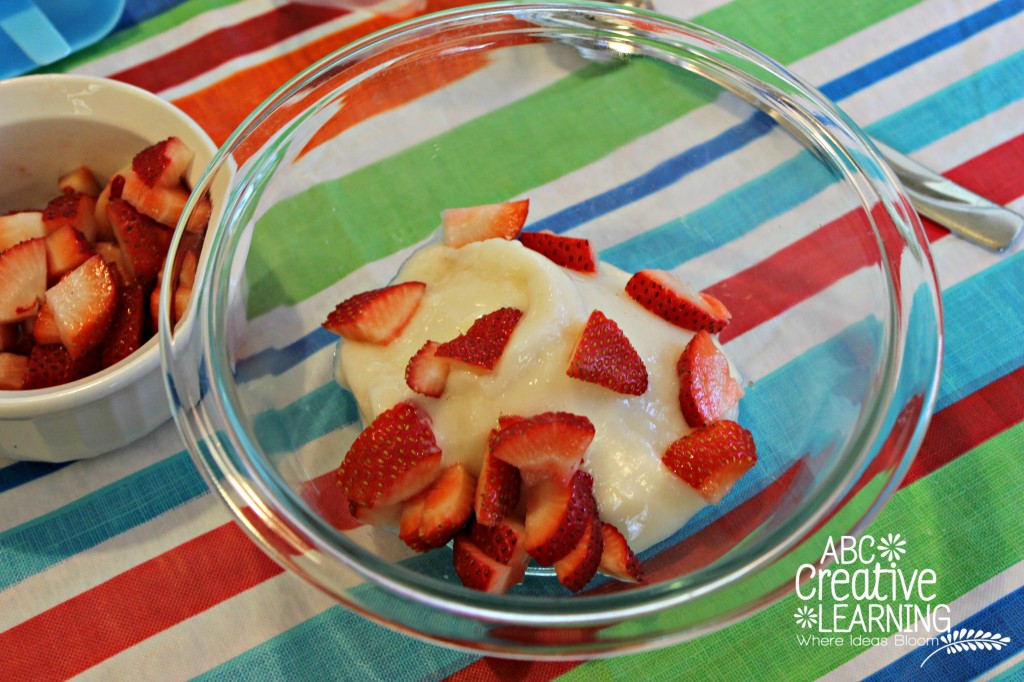 After washing and dicing the strawberries I let the girls pour the yogurt in a bowl along with our strawberries.  Using a spoon they gently mixed the both together.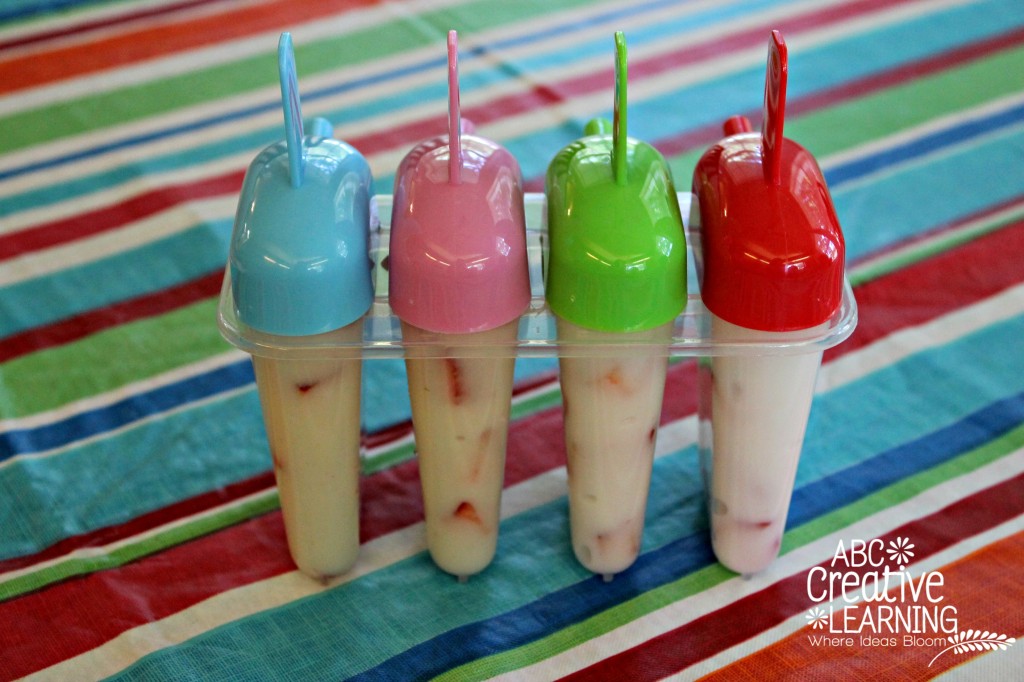 Pour your strawberry and yogurt mixture into your popsicle moldings and freeze for at least 24 hours.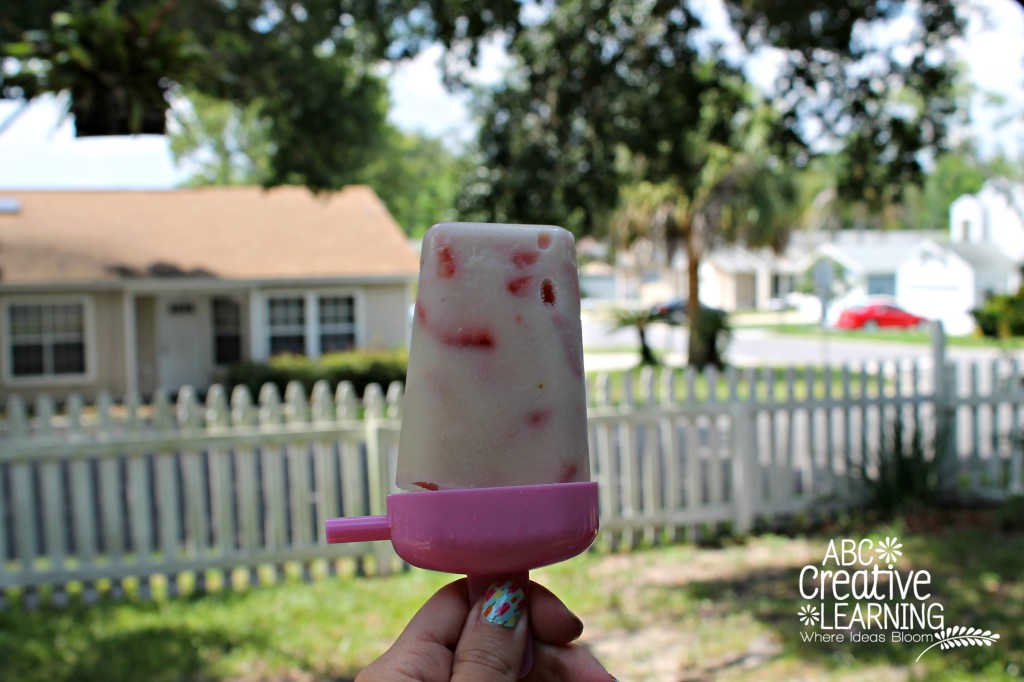 Run under warm water or let them sit in a bowl of warm water to loosen them up from the popsicle mold.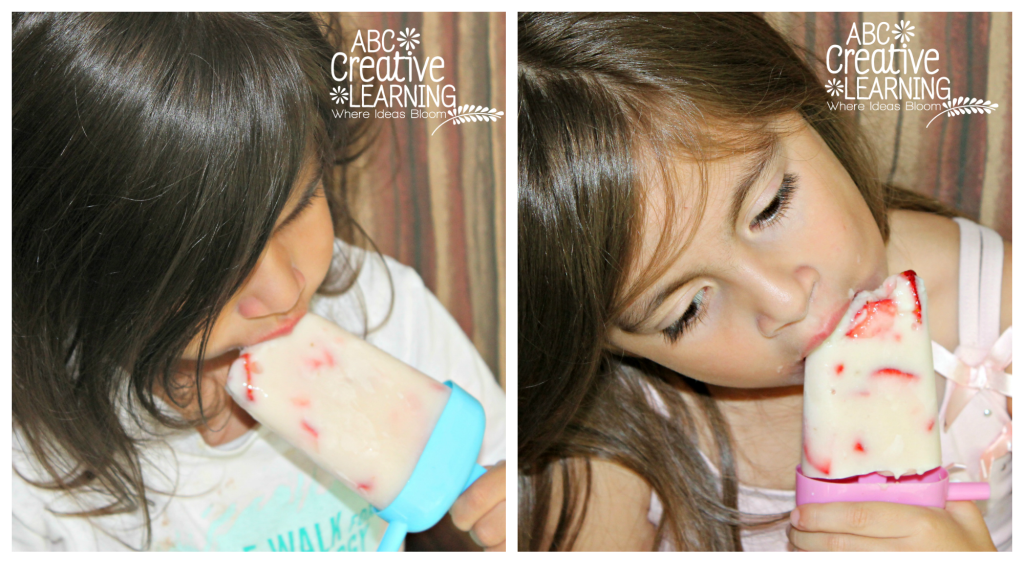 We can't wait to make some more non dairy popsicle recipes this summer!  I think the girls really enjoyed these!
Do your kiddos have a favorite summer treat?