I will be the first to admit that the Amazon Echo Makes Mom Life The Best Life with my busy schedule! Don't you wish you had some help during your crazy mom life moments? This post was sponsored by Amazon as part of an Influencer Activation For Influence Central and all opinions expressed in my post are my own. Post contains affiliate links.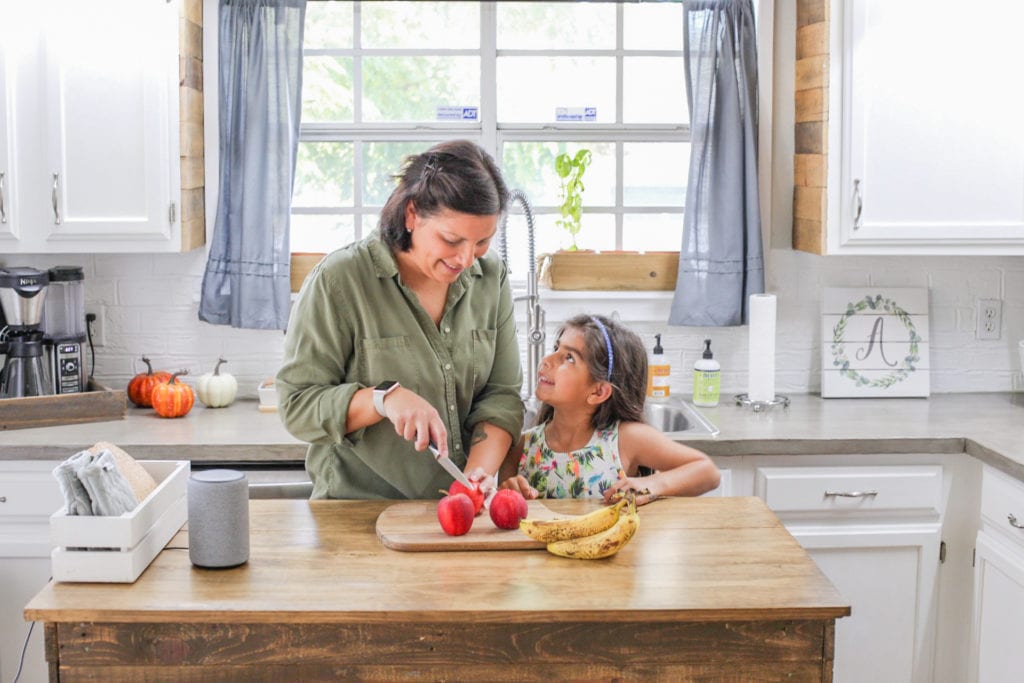 4 Ways The Amazon Echo Makes Mom Life The Best Life
As a busy mom who runs her own business and is raising two active little girls, I need any help I can get on a daily basis. My goal has been to make my home more efficient and be more conscious of how I'm spending my time when I'm not working. That's why I love my Amazon Echo Plus and Philips Hue Smart Lights. They make mom life so much simpler, allowing me to concentrate on the things that matter most.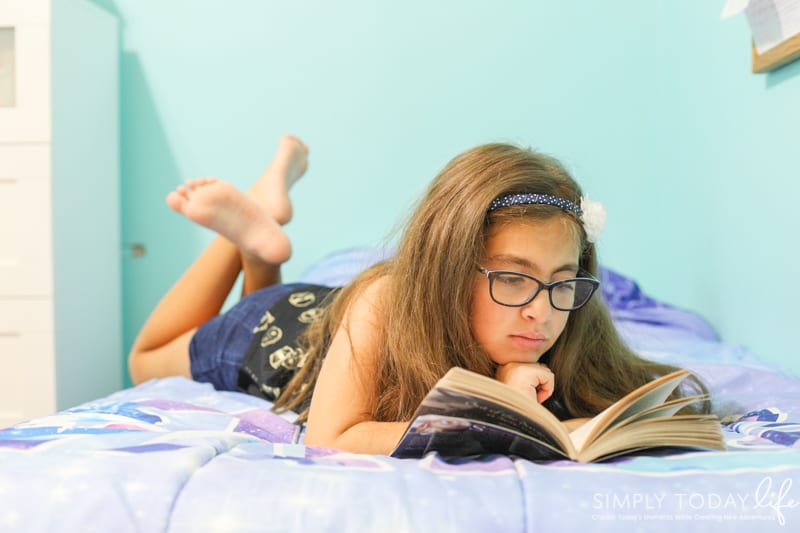 Includes Its Own Hub
Living in an older home doesn't help when you still have younger kids and light rooms are not connected to wall switches. So, basically, I spend most of my day turning lights off and on for both of my girls in their rooms. The Echo Plus Generation 2 has been a lifesaver when it comes to turning lights off and on, which means this mama has been getting a few extra minutes of sleep on the weekends. You can ask Alexa to control compatible smart lights, switches, sensors, door locks, and it even includes a built-in temperature sensor.
We installed Phillips Hue Smart Lights in both of my daughters light fan above their rooms and with our Alexa having its own hub they can now turn their lights of and on by simply asking "Alexa turn on the lights". Especially since my oldest loves to read as soon as she gets up early Sunday mornings. Lately, it's been about party time! When you say "Alexa it's party time" the Phillips Hue Smart Lights will change colors. Plus, they are super easy to install.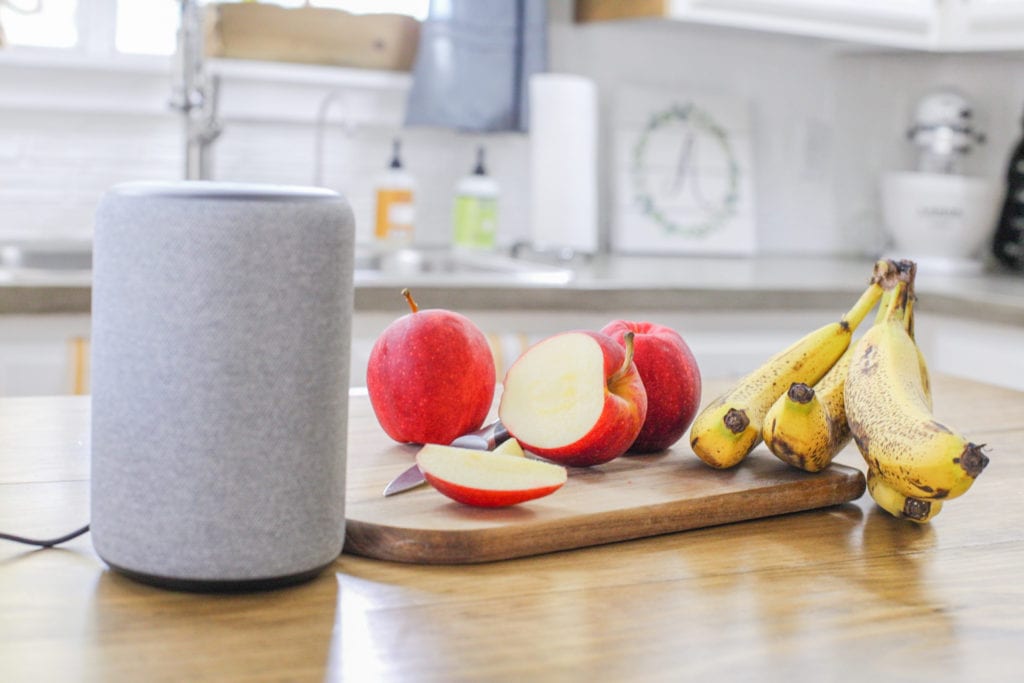 Makes Shopping Easier and Stress-Free
One of my absolute favorite ways to utilize my Echo Plus is by helping me create my weekly grocery list, order needed home items on Amazon and helping me with a weekly menu plan. How is this possible you ask? Simple!
Sunday afternoons I plan a planning date with Alexa, where I sit down with my planner on my laptop to create our weekly menu. Having a weekly menu just makes things so much easier for our busy family. I also use my Alexa to create my weekly grocery list. As we begin running out of items in our pantry and refrigerator I add them to my grocery list by asking "Alexa add chicken breasts to grocery list". It's that simple!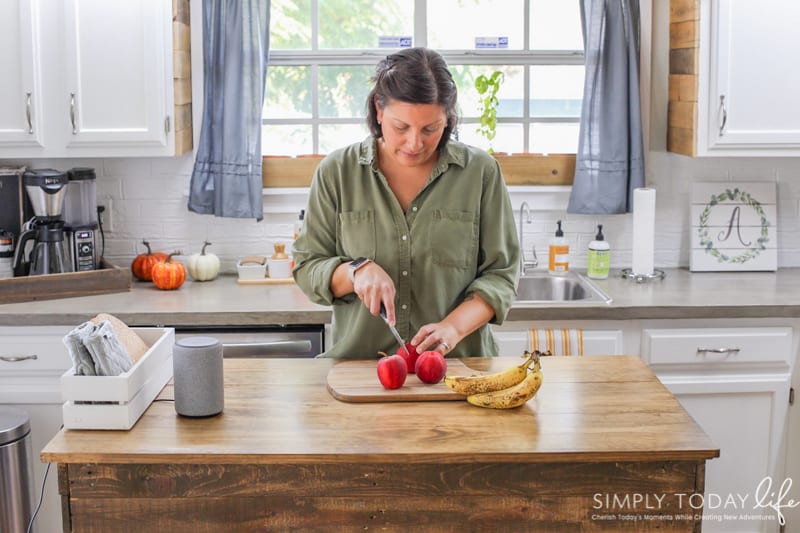 Keeping Mom Life Organized
Alexa helps me create our families weekly schedule by keeping tracks of appointments I have on my calendar. I sit down with Alexa to add reminders of appointments, alarms for school pickups, dance class schedule, and even when I have to re-order toilet paper for our home. All I have to do is say, "Alex re-order Charmin toilet paper" and off my order goes. No more excuses on why we don't have toilet paper when guests come over to visit. Not that I'm talking from experience or anything.
Not only does it help this busy mom stay organized, but it's great for the kids too! My daughters are to read for at least 30 minutes every single day and I love how they use their Echos to time their reading minutes every night.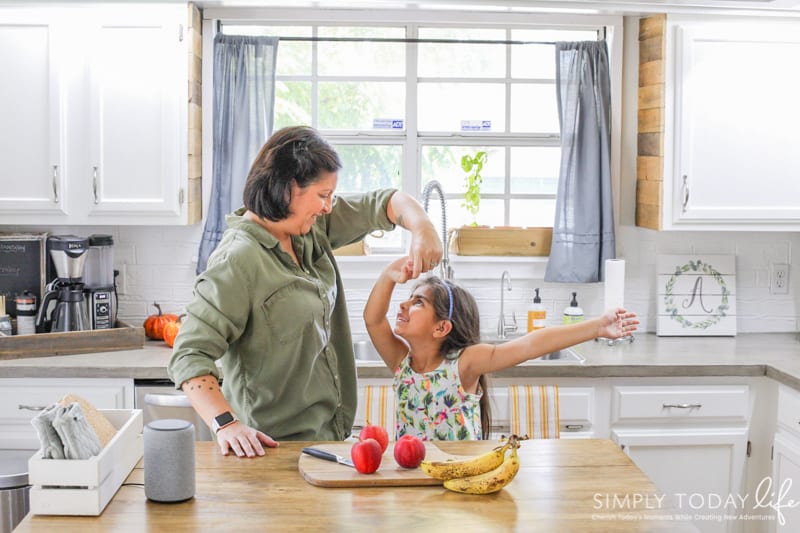 Allowing Mom Life To Be Enjoyed
Mom life doesn't have to be all about keeping the family organized, cooking, cleaning, or even running errands. Thank goodness my Echo Plus plays all of our favorite songs and movie soundtracks. Especially with my crazy family who loves to dance, even in the middle of us having dinner or making snacks! The new premium speakers powered by Dolby plays 360° audio with crisp vocals and dynamic bass response. You can also use your voice to adjust equalizer settings or pair with a second Echo Plus (2nd gen) for stereo sound.
Simply ask Alexa to play a specific song, singer, or soundtrack. I think our Alexa knows how much we love The Greatest Showman because it plays in our house every single day! I bet our neighbors are loving us right now!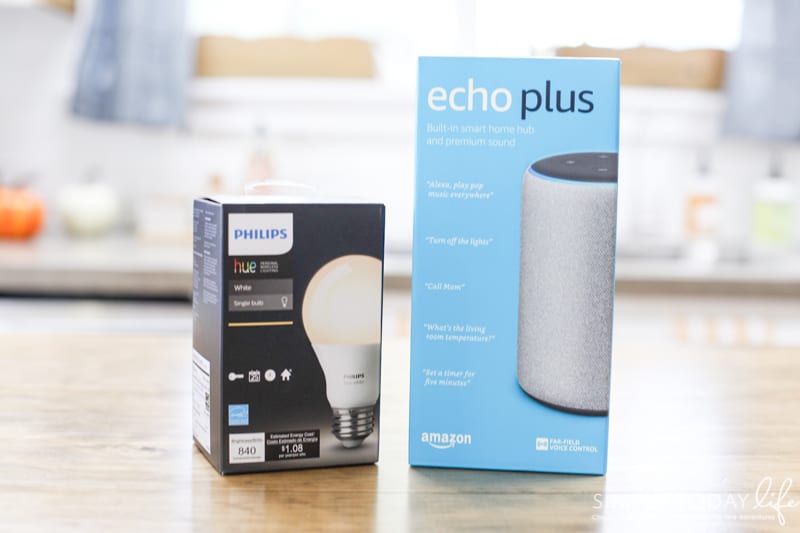 Easy Home Setup
The best part of having Amazon devices in your home is that they are super easy to set up. It's as easy as hooking up your Echo Plus in your favorite room, uploading the Alexa app on your mobile device, and then connecting the two together. By adding the app on your phone you will be able to not only have access to your Echo Plus on the go, but it's a great way to add preferences and settings such as alarms, favorite music, and even custom greetings. When my girls wake up in the morning they say "Alexa Good Morning" and I have Alexa greet them by saying "Top of the morning to you" and then she says "Have a great day Kaelyn and Kaidence". They love that!
Plus, if you add the Phillip Hue Smart Lights as we did in our daughter's rooms, you simply say "Alexa find device" and it does all the work for you. My husband is loving it so much that he wants to get smart lights for the entire house now.

The Echo Plus has so many more features included that I can literally go on and on how much we love our Alexa. She keeps this busy mama on track, while still being able to enjoy life to the fullest with my girls. It's so easy to use and install, that my girls have become experts on going on my phone to connect the Echo device if for some reason we move its location, but I will admit that we pretty much have one in every room of our home. That's how much we love our Alexa, it's like she's part of our family.
How would you use your Echo Plus to make mom life the best life?