This is a sponsored blog post campaign for those interested in writing about Stonyfield Organic.
As a busy dance mom, we don't get much time to have a healthy snack after school. That's why this After-School Snack Box is perfect for kids on the go and before after-school activities.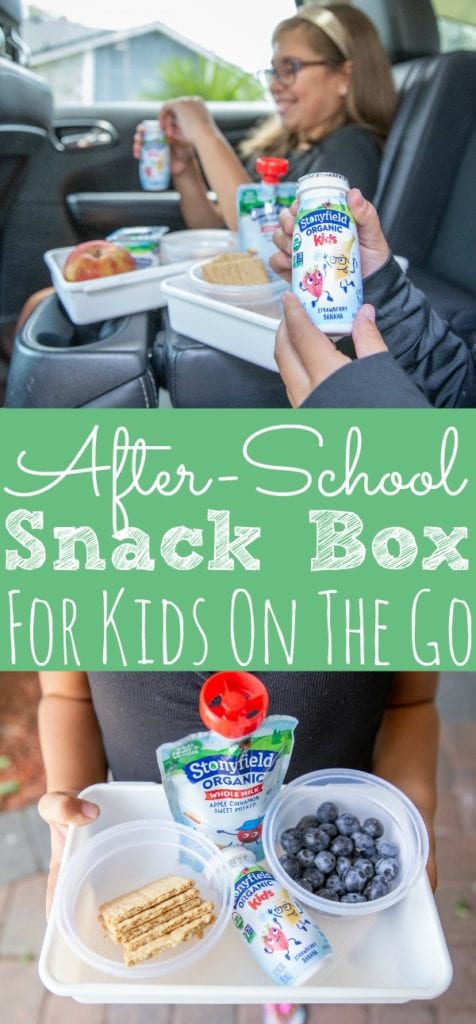 After-School Snack Box For Kids On The Go
Before having two girls I never thought in my wildest dreams that I would become a dance mom. I mean, I myself danced for many years, but thought that my girls would take different paths. Oh, no! Not only do my girls dance, but my youngest also competes competitively with her dance studio. So, you can just imagine the crazy schedule we have every week.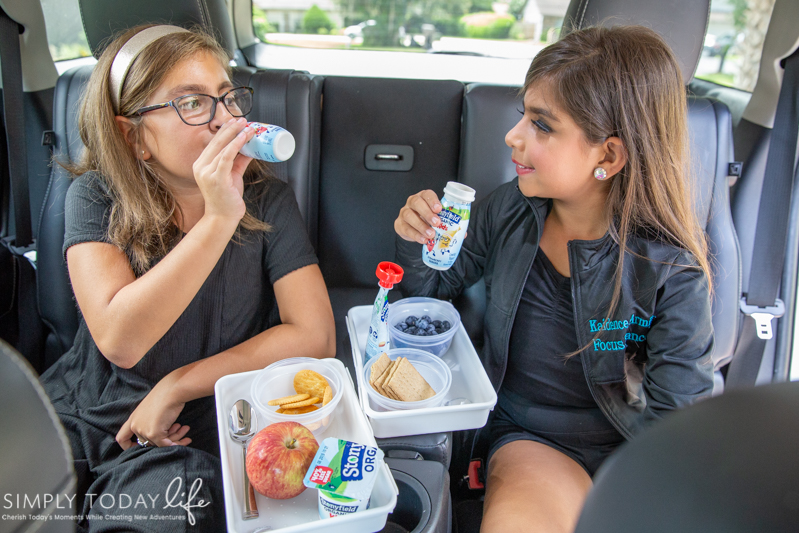 Don't get me wrong, I love every bit of it. That just means that I need to be more organized, plan ahead, and make sure that my girls have a delicious healthy snack waiting for them as soon as they get in the car after school.
Stonyfield Organic Kids products are the perfect snack during back to school. They help my girls get a quick refueling before dance practice and homework and everything in between. Especially after a long day at school, I know that my girls are ready for a yummy snack.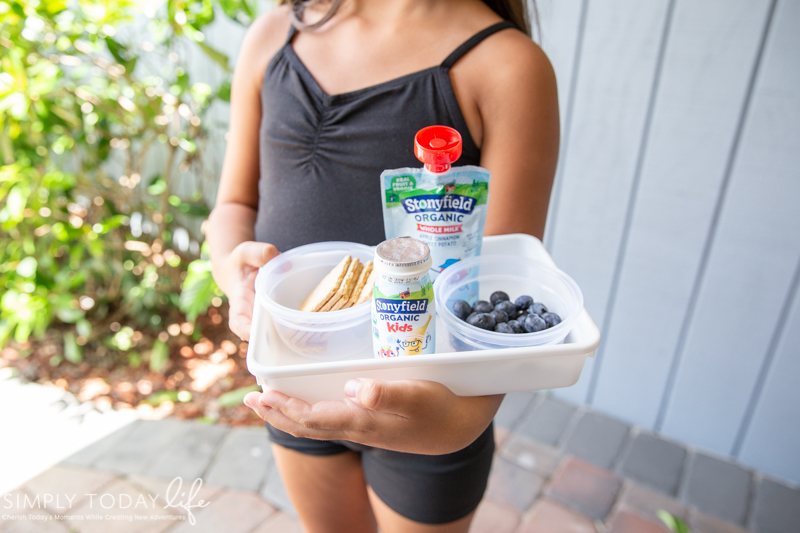 Stonyfield Organic is the snack that kids and parents both love. If you know me, then you know that I love that it's USDA Organic & Non-GMO Project verified. Plus, there's no artificial flavors, colors, or preservatives!
How To Build A Snack Box For Busy Afternoons
Despite our busy schedule, I still want to make sure that my girls can enjoy a quick delicious snack before dance class. So, this year we've come up with these easy snack boxes to take on the go!
Purchase a to-go box. You can easily get these at a local store or online. You need something that will hold a snack easily and not be bulky.
The night before when the kids are making their lunch for school, have them also create their snack box.
On the way out to pick up the kids at school, grab their to-go snack boxes.
Let your kids enjoy a delicious snack on their way to after-school activities or sports practice!
Tip: If you know your kids won't be able to hold on to the pack, create snack bags with re-usable bags or zip bags. This way nothing gets spilled out in the car or on the go!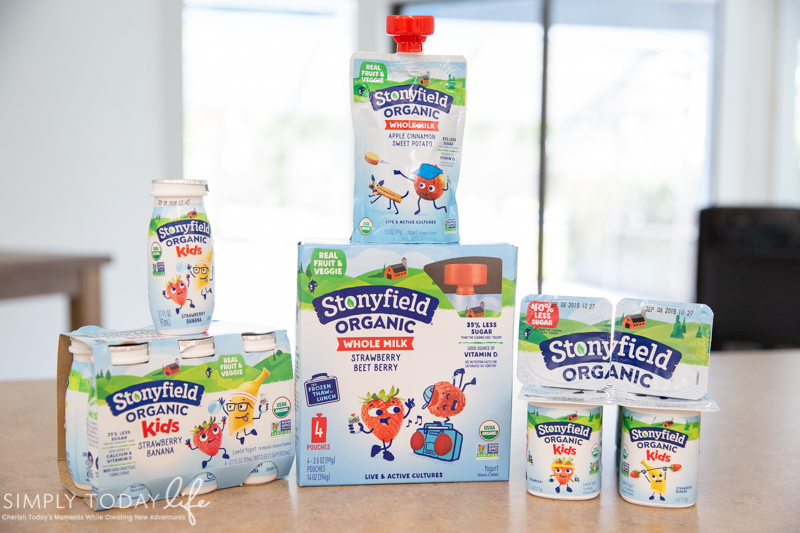 What Should I Add To My Kids Snack Box?
Sometimes life gets a little crazy, believe me, mamas, I get it! Remember to always be prepared so that you don't get overwhelmed on busy days. Making things ahead of time and consistency are the keys!
Make sure you always have an array of delicious and healthy snacks for your kids to choose from at home. Doing this will get them into a routine and know what to expect. Here are some of our favorites that are easy to take snacks when we are driving to our after-school activities!
Stonyfield Organic Kids 4oz 6-pack of cups
Stonyfield Organic Kids Yogurt Pouch 4-packs
Stonyfield Organic 3.1oz Smoothie packs
Stonyfield Organic Kids Lowfat Tubes
Your kid's favorite fruit (grapes, blueberries, apples)
Crackers
Cheese cubes
Water bottle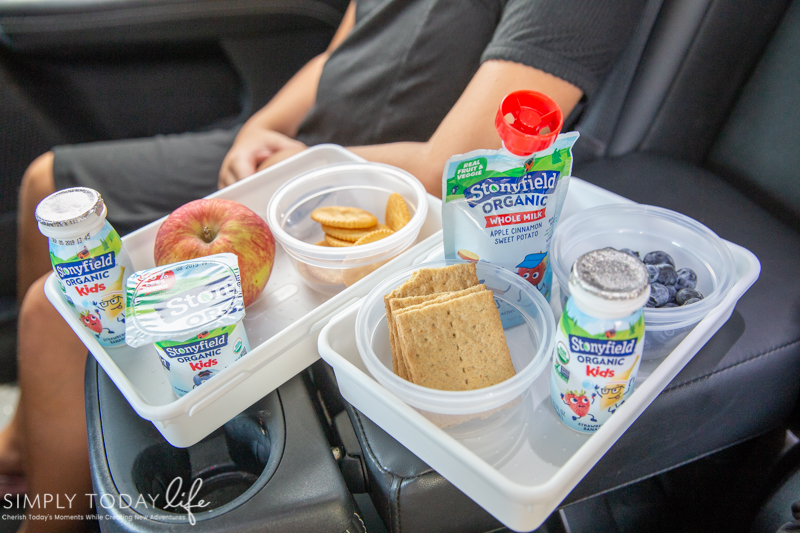 Creating these snack boxes can help busy families make sure that kids are getting a great snack after-school. My girls love Stonyfield Organic because of the flavor, but as a mom, I love it because of what they stand for in the organic industry.
For a limited time, with every purchase of any Stonyfield Organic Kids or YoBaby Multipack, an additional contribution will be made to help make fields organic across America. Join the StonyFIELDS Initiative, their biggest mission yet. To learn more, visit the Stoneyfield website.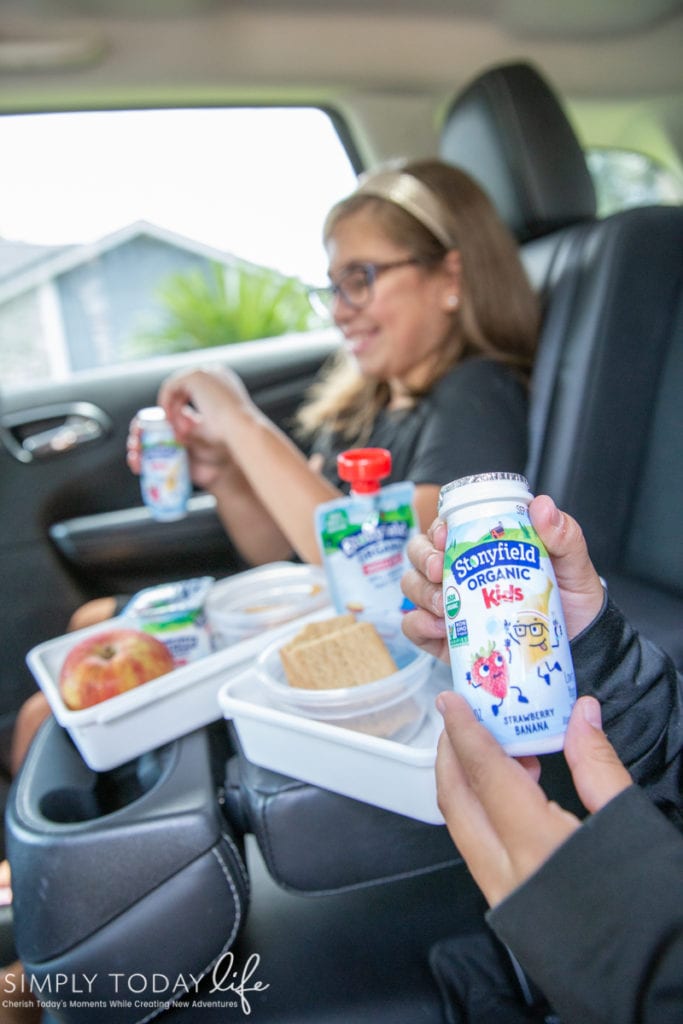 As parents we only want our kids to eat the best foods and grow up to be happy. Not only does this mean making sure they eat healthy balanced meals but making sure that they understand the importance of a healthier environment as well!
What's your child's favorite after-school snack?
This is a sponsored blog post campaign for those interested in writing about Stonyfield.