The CrystalDry Technology With Bosch 800 Series Dishwasher is exactly the appliance our new home needs for some sparkling clean dishes!
This is a sponsored post on behalf of Best Buy.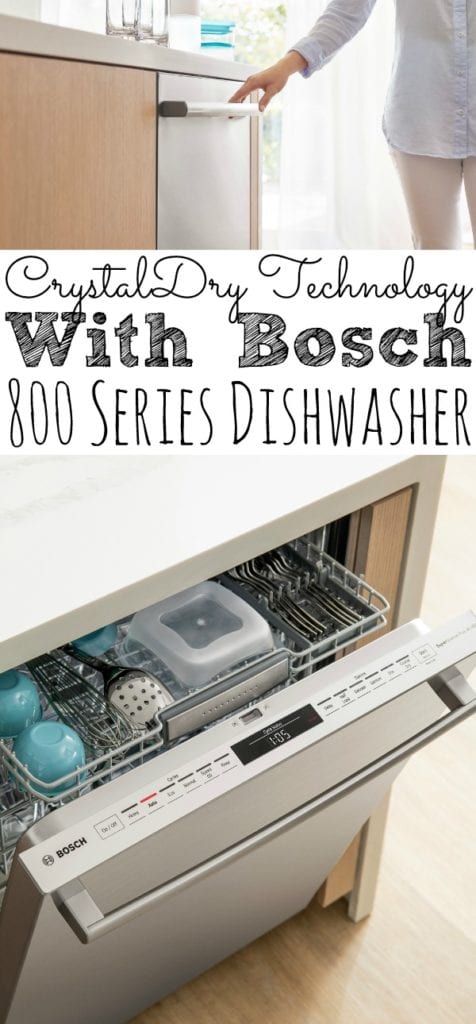 CrystalDry Technology With Bosch 800 Series Dishwasher
As a busy mom having an amazing dishwasher like the Bosch 800 series not only makes life easier in our home, but quieter as well. Dishes in our home are cleaned after dinner and once our girls have gone to bed.
The CrystalDry Bosch 800 series dishwasher is perfect for families trying to keep the messes at bay, even if it's late at night.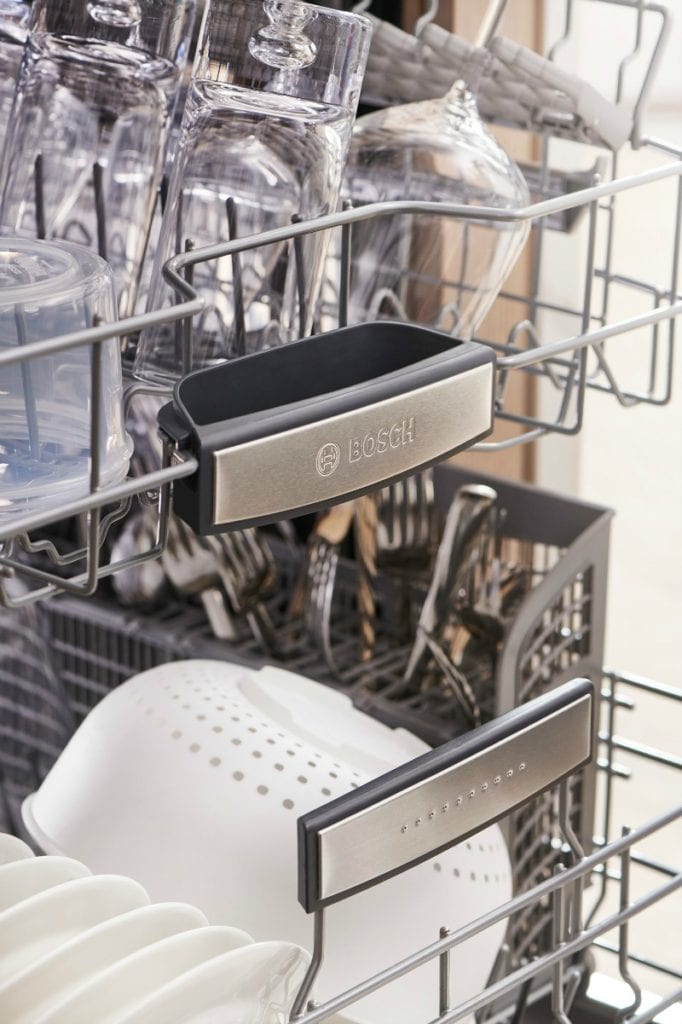 Bosch 800 Series Dishwasher Details
When it comes to technology for our home, especially my kitchen where I entertain family and friends. I want to make sure that I'm purchasing a product that's going to fit into our lifestyle. The Bosch 800 series from Best Buy does exactly that. Check out all the details below!
The patented CrystalDry™ technology (only available in 800 Series) is the ultimate clean and ultimate dry by transforming moisture into heat up to 176 Fahrenheit for the ultimate dry, even for plasticware.
With PrecisionWash, intelligent sensors continually scan and check the progress of dishes throughout the cycle, and powerful spray arms target every item of every load, for the ultimate clean. 
Extremely quiet 42-dBA operation incorporates 18 unique sound-reducing technologies such as multiple insulation layers, groundless food filtration, and a sound-absorbing base.
Rackmatic® adjustable upper rack easily adjusts to 9 different positions, to allow taller items like stemware to fit in the middle rack while leaving room for bulky items below.  The flip tines make loading wide bowls easy and ball bearing wheels provide a smooth glide comfortably accommodating 16 place settings.
ENERGY STAR qualified and meets or exceeds federal guidelines, for year-round energy savings.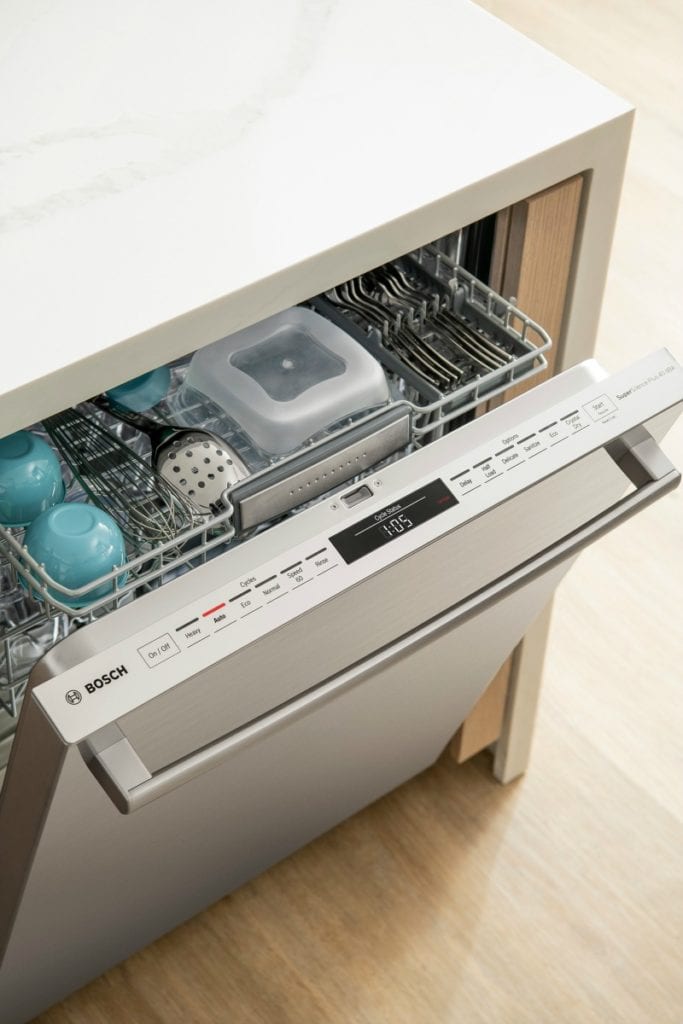 When it comes to my home I want the best in technology. Especially if it makes my busy life easier. Check out the CrystalDry Technology With Bosch 800 Series Dishwasher at Best Buy!
Could your home use a new dishwasher?
*Based on aggregate average drying performance of Bosch Dishwashers with CrystalDry on combined household load including plastics, glass, steel, and porcelain as compared to Bosch Dishwashers with PureDry. Drying performance may vary by dish type.