Celebrating Cinco de Mayo can be such a fun day for kids to learn about another culture and to try out some new yummy recipes! Try one of these Fun Cinco de Mayo Ideas for Kids perfect for celebrating the Mexican holiday!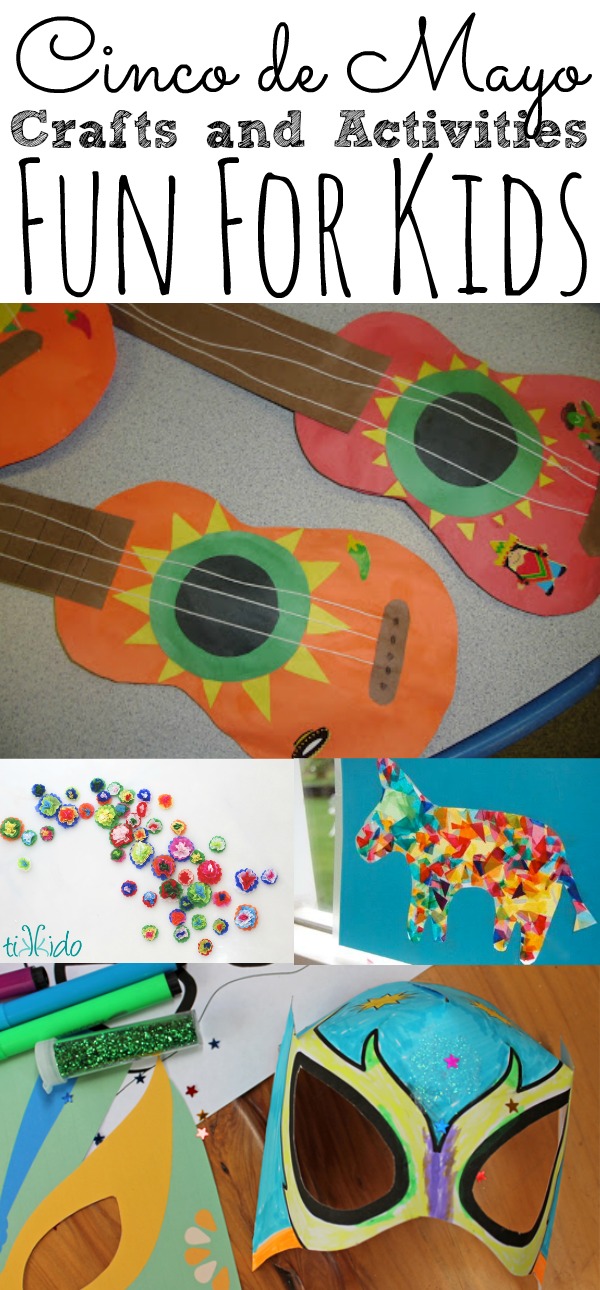 Fun Cinco de Mayo Ideas for Kids | Learning About Culture
Cinco de Mayo is not about adults going out and having a good time. It's a celebrated Anniversary of the Battle of Puebla. A holiday celebrated in parts of Mexico and the United States in honor of a military victory in 1862 over the French forces of Napoleon III.
This post contains affiliate links.
How To Make 5 de Mayo Fun For Kids
5 de Mayo is a fun day to teach kids about other cultures with some crafts, games, and some yummy recipes! What better way to learn about a country or culture, than a hands-on lesson?

I hope you find some great inspiration to celebrate Cinco de Mayo this year with this awesome list of activities and crafts. My girls love learning about new cultures and countries. Especially if they get to do hands-on activities like crafts, creating recipes, and fun games.
What ideas do you have to celebrate Cinco de Mayo?