We were invited by Visit Winston-Salem to visit the Children's Museum of Winston-Salem, with tickets provided. No other compensation was given. All opinions are my own.
When it comes to visiting museums with my girls the more hands on the better for them. Not only will they learn more when they are able to explore, but it definitely makes homeschooling lessons even more fun. So, you can imagine how excited my girls were when Visiting the Children's Museum of Winston-Salem and they found out that everything was hands on!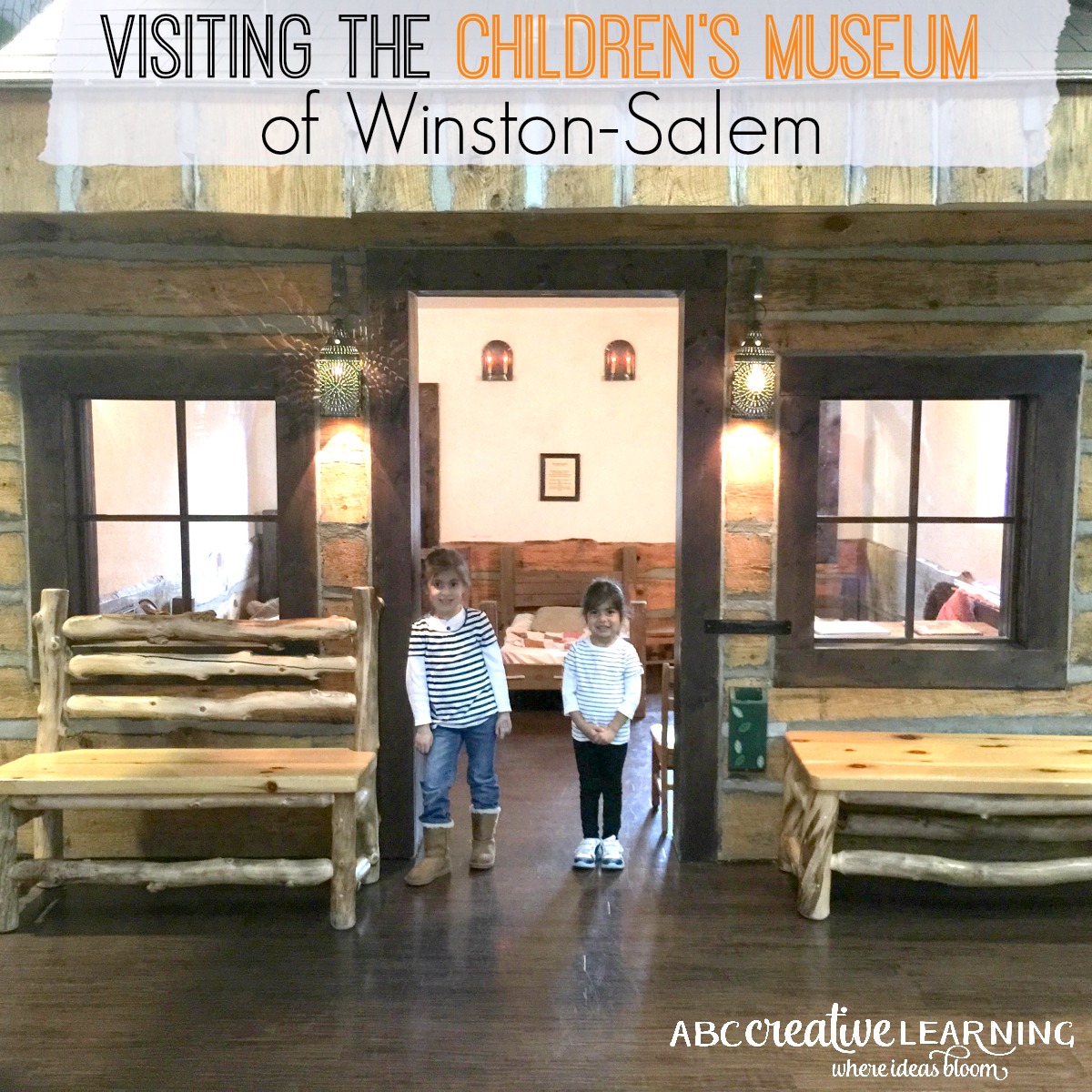 Visiting the Children's Museum of Winston-Salem
The Children's Museum of Winston-Salem was just down the street from our hotel The Brookstown Inn, which was really nice especially because the girls were so excited to check it out. We had never visited a children's museum before and I have to admit that I had no idea what to expect, but was thrilled to have the opportunity to take my family.
I was getting ready to give the girls the speech of "don't touch", "keep your hands to yourself", and the "keep your voices down", but I am happy to share that all of that went out the window as soon as we walked in. You can tell right away that the entire museum is about kids and for kids!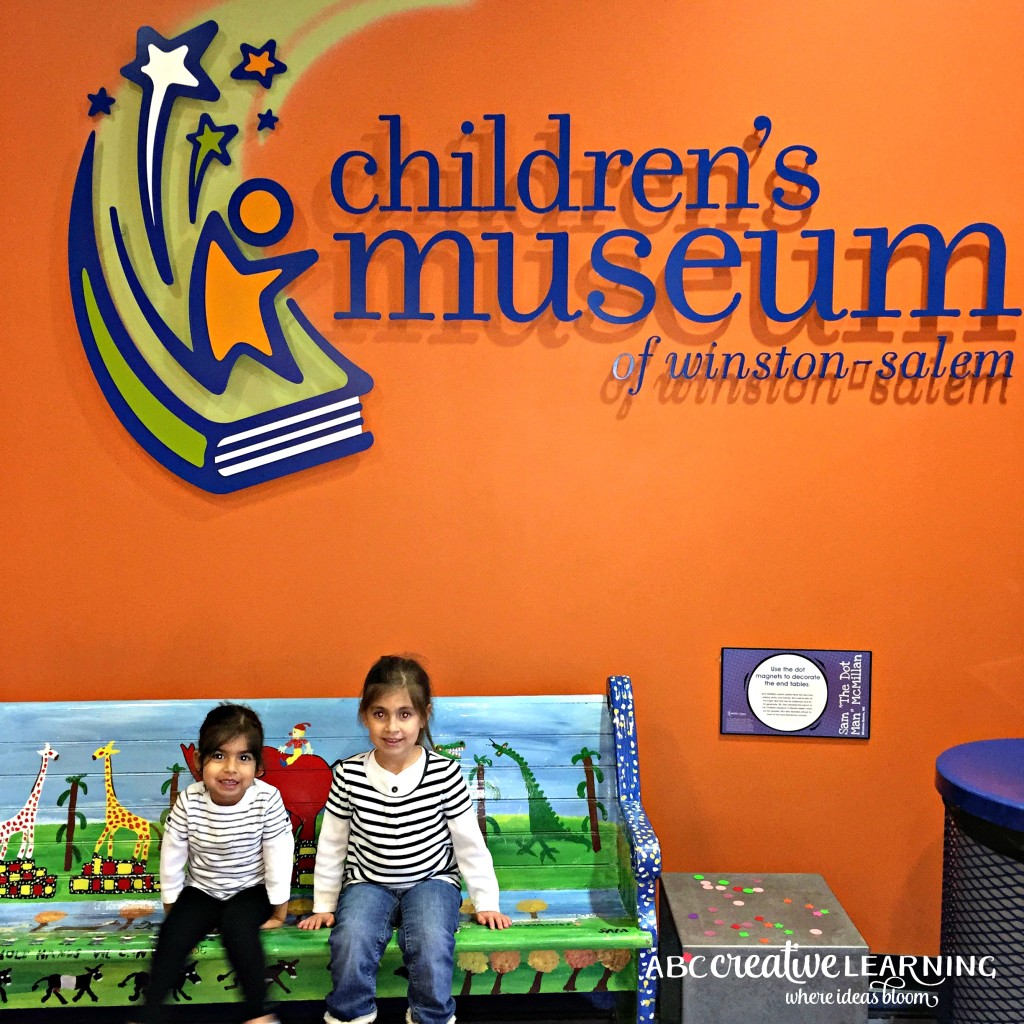 Now for the fun stuff! There is just no way to share all the fun things to do in this amazingly fun museum other than to take it room by room!
Build It Room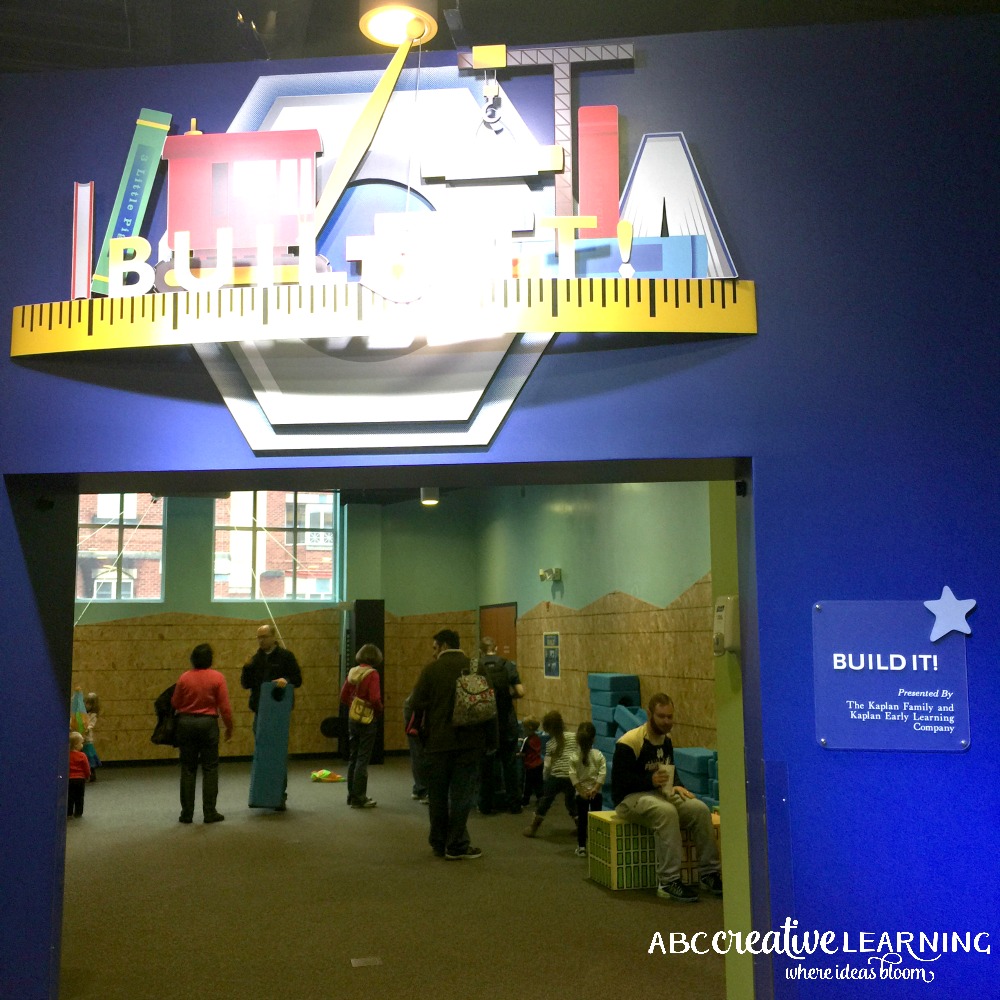 I think we spend about 30 minutes in the build it room alone! They had huge building foam pieces that even the big kids (dads) were using to build with their kids. I think I might have gotten a little excited myself because as it seems I didn't take any pictures of it.

Here is a quick clip of one of the activities my girls did in the Build It room. As you can see it made the girls think on which way they needed to turn the wheel and worked on hand eye coordination when trying to catch the parachute!
Climbing Lobby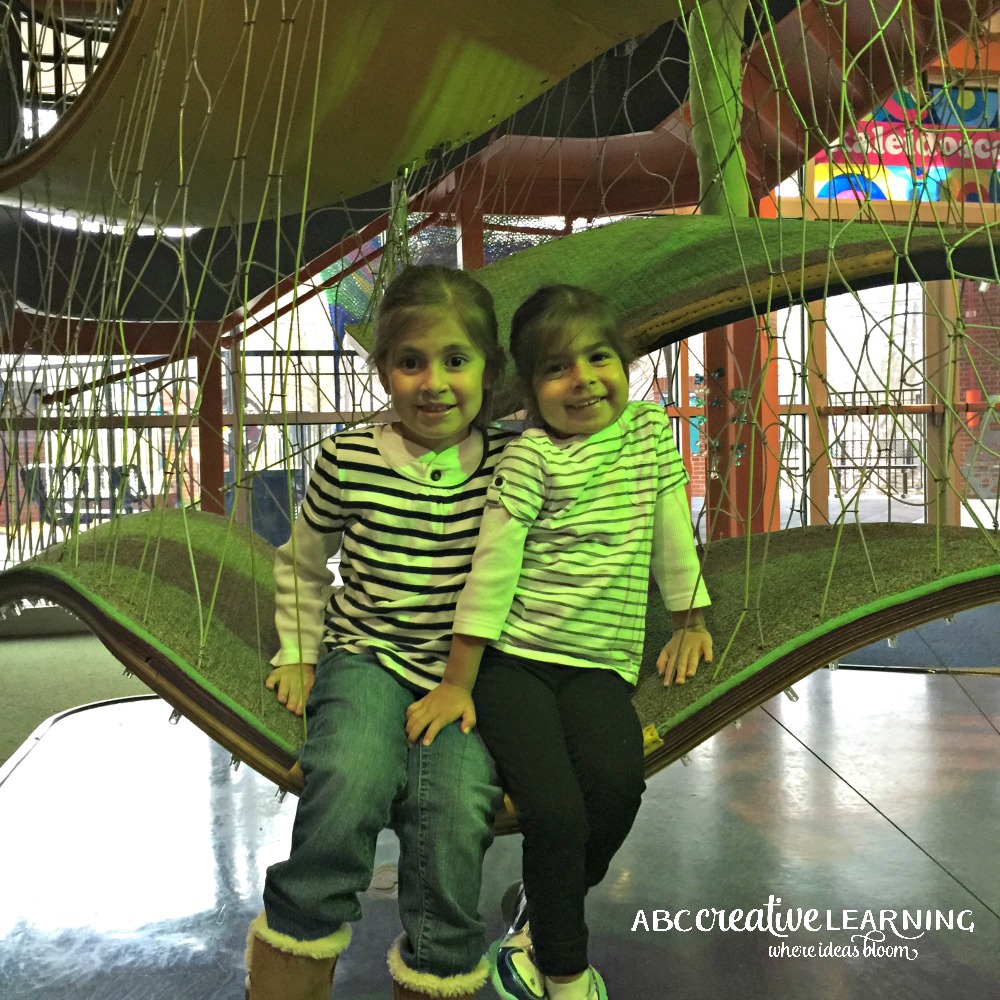 The girls were so fascinated with the Beanstalk that they were able to climb up, which took you to the second floor. Although my girls tried to go up they ended up taking the stairs with us. Honestly I almost did it myself, but with all the parents around it probably wouldn't have been a pretty sight 🙂
The Enchanted Forest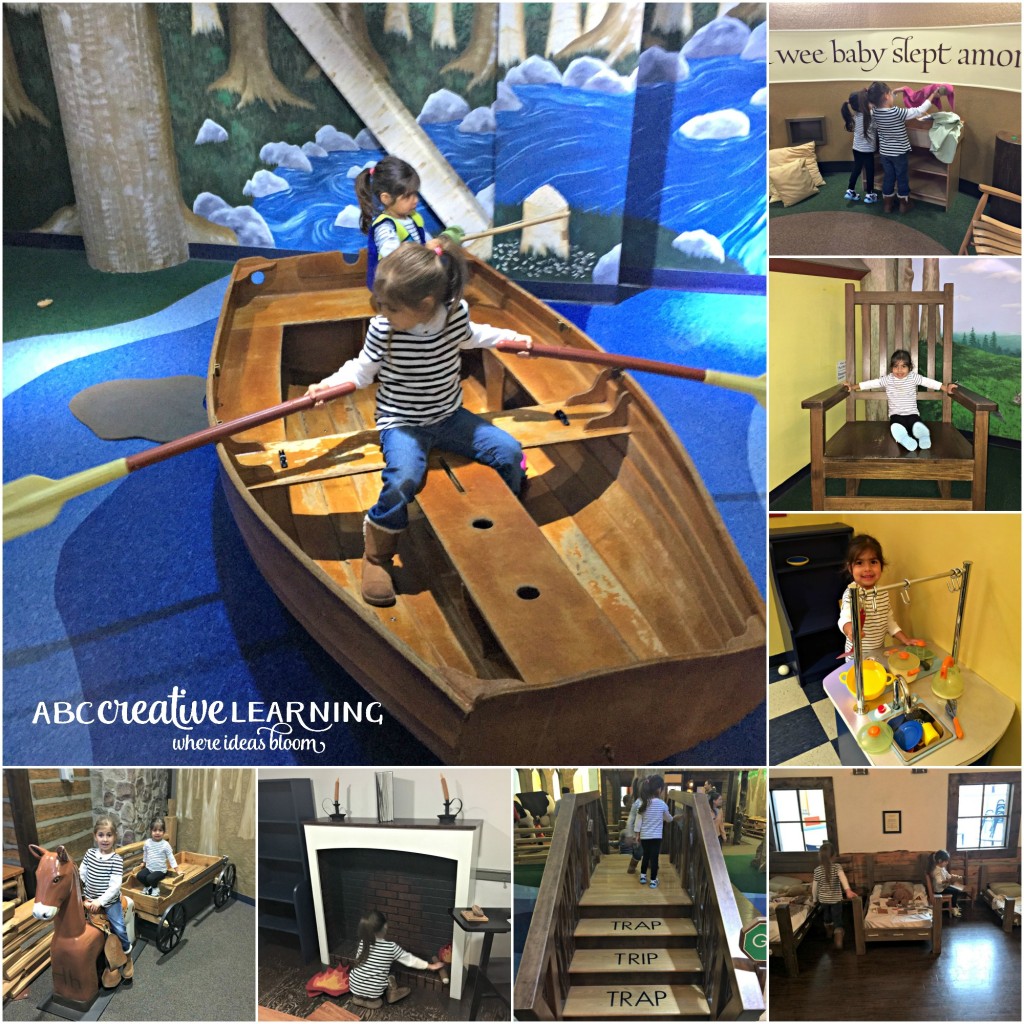 This must have been my favorite room of them all! Seriously, what do you think when you say enchanted forest? Well, the room was exactly what you could have imagined! It definitely was a child's dream playroom where imagination had no ending!
Starting with the larger picture above the girls were able to row on a boat, put a baby to bed, sit on the giants chair, cook in a kitchen, visit the 3 bears home, walk over the trolls bridge, build a fire as a Moravian, and rode a horse and carriage! Now that's a playroom!
Krispy Kreme Doughnut Factory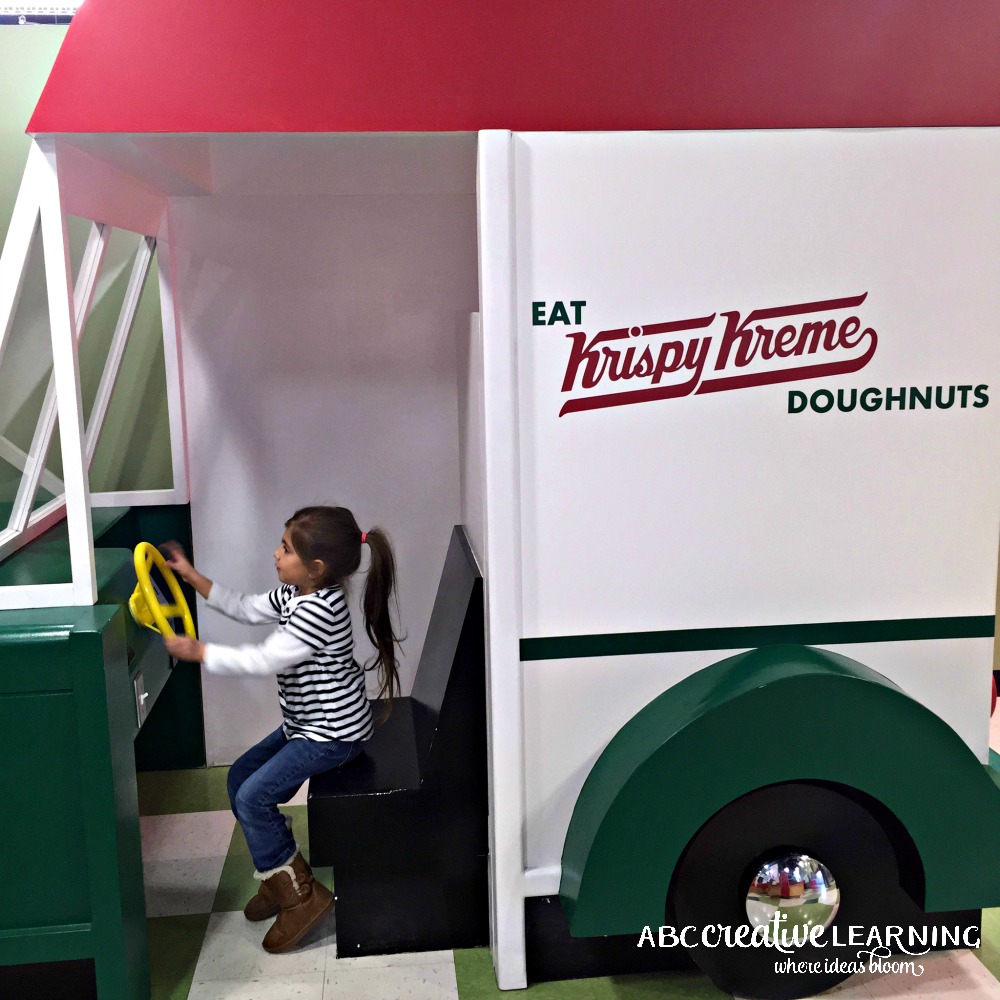 Who likes donuts? The Children's Museum has a Krispy Kreme Doughnut Factory where the kids can create pretend doughnuts and move them along the assembly line. They also have a Krispy Kreme van! The girls didn't get a chance to play much in this area because it definitely seemed to be one of the most popular ones in the museum.
Food Lion Supermarket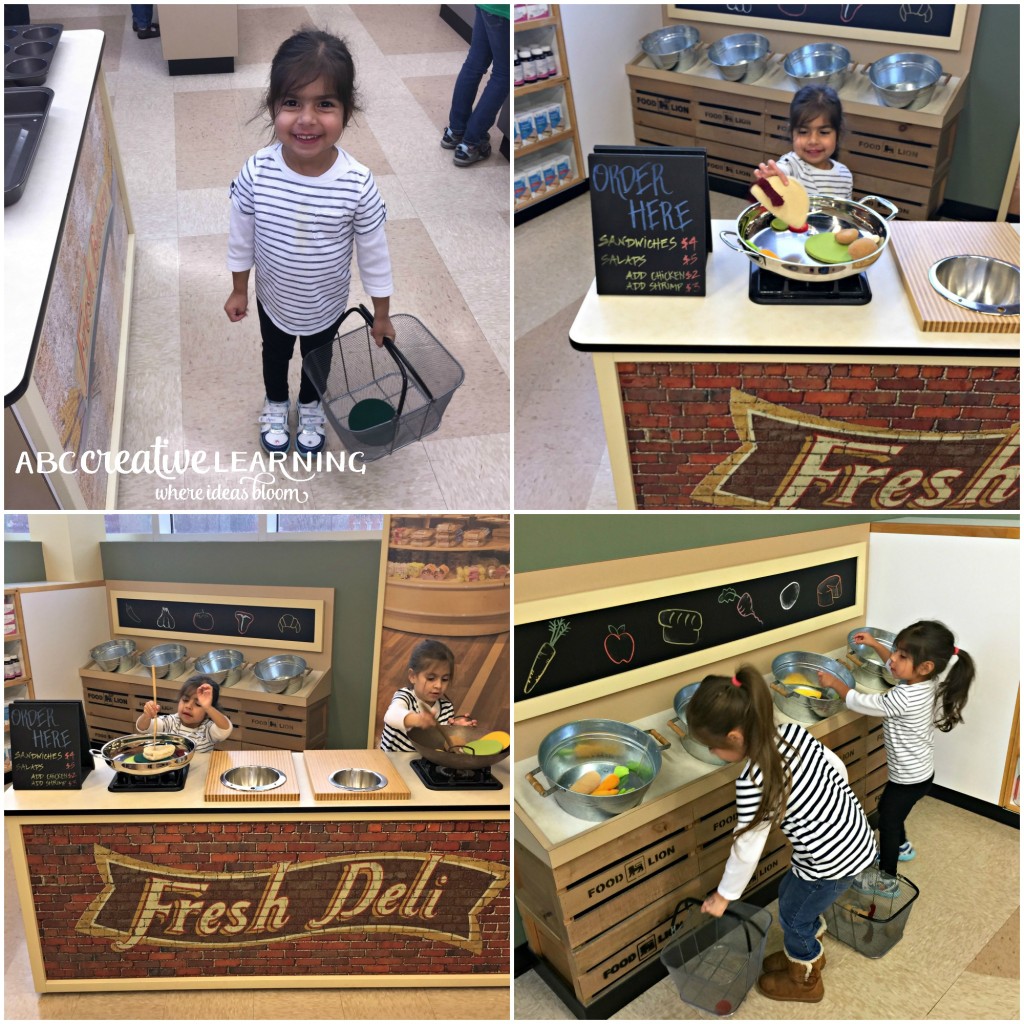 I thought this was the cutest thing! I personally do not love grocery shopping, but if I could go shopping in a store like this I totally would be okay with it! Both of my girls got to cook food, go grocery shopping, stock shelves, and check out guests! Seriously, so much fun! This also gave me a chance to do some simple math problems with my oldest daughter. Adding and subtracting to pay for items really got her to get into the math problems I was giving her. The best part is that she didn't even realize we were actually doing a quick homeschooling lesson!
Amazing Airways
Amazing Airways was fun for little and big kids! I loved how it's teaching fun science and aerodynamics. The girls had fun pushing the tulle through the tubes and waiting to see where they would come out of next. At one paint all the kids were catching tulle and the dads were all standing in front of an opening pushing tulle through. Even they thought it was pretty cool!
Library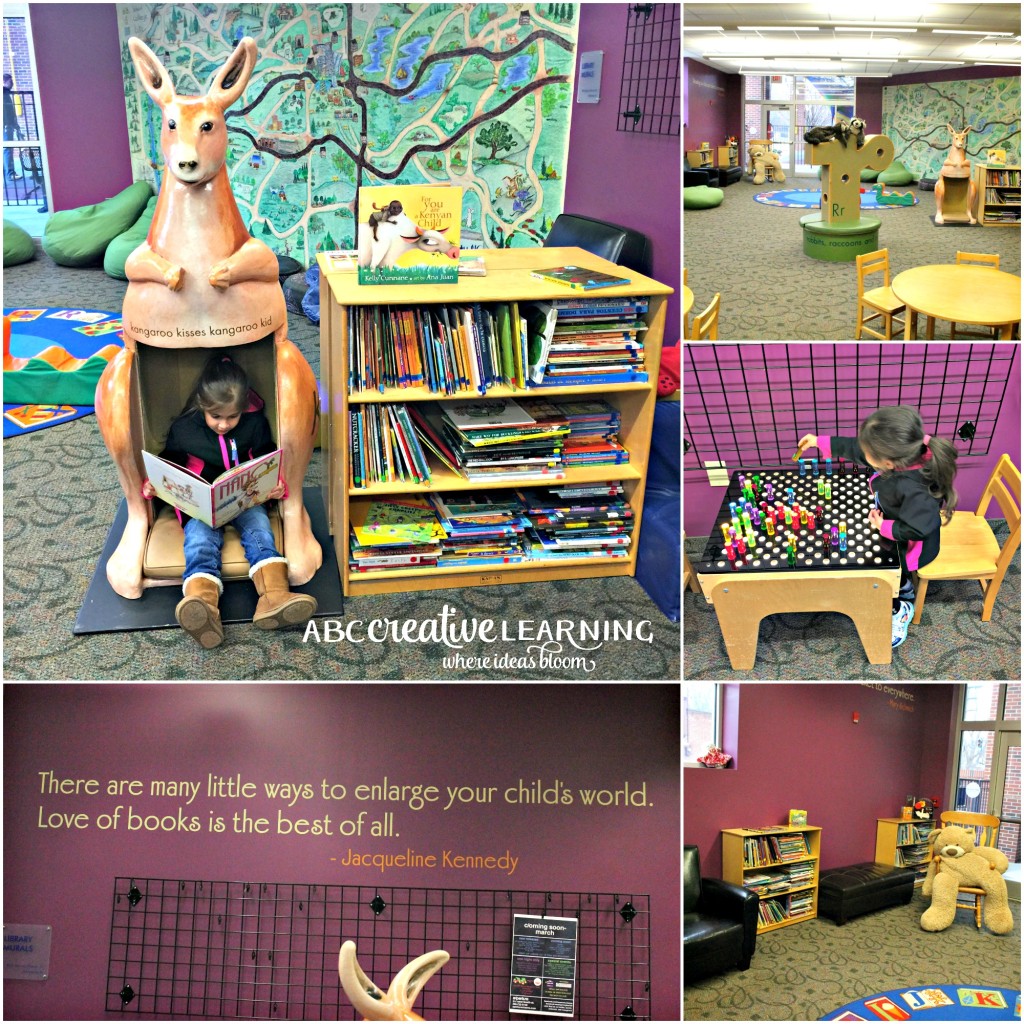 The library was absolutely beautiful! My girls just wanted to hang around and I'm not going to lie, I just wanted to grab a book find a cozy corner and just read. It was quite and filled with books for every age.
Art Studio
There is an Art Studio on the second floor as well filled with all kinds of craft materials and paints. We didn't get a chance to create that day.
Animal Alphabet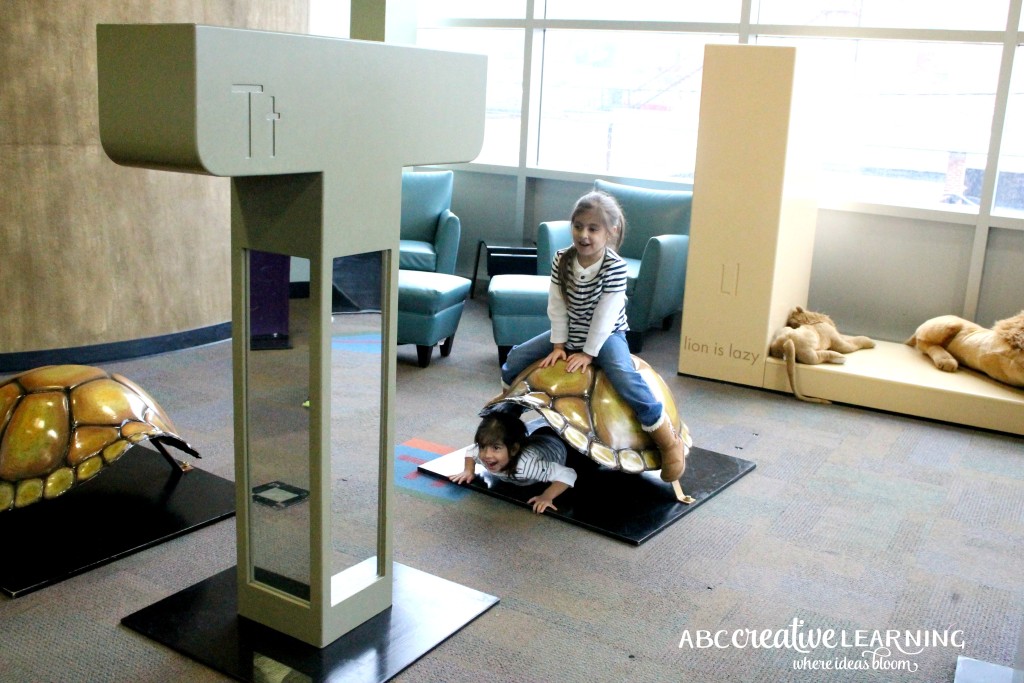 The Animal Alphabet area had large letters and a different animal that began with that letter. As you can see my girls are in the T is for turtle area. There was also a small pretend play veterinarian office with stuff animals so that the children could play doctor. That was also a very popular area.
Kaleidoscape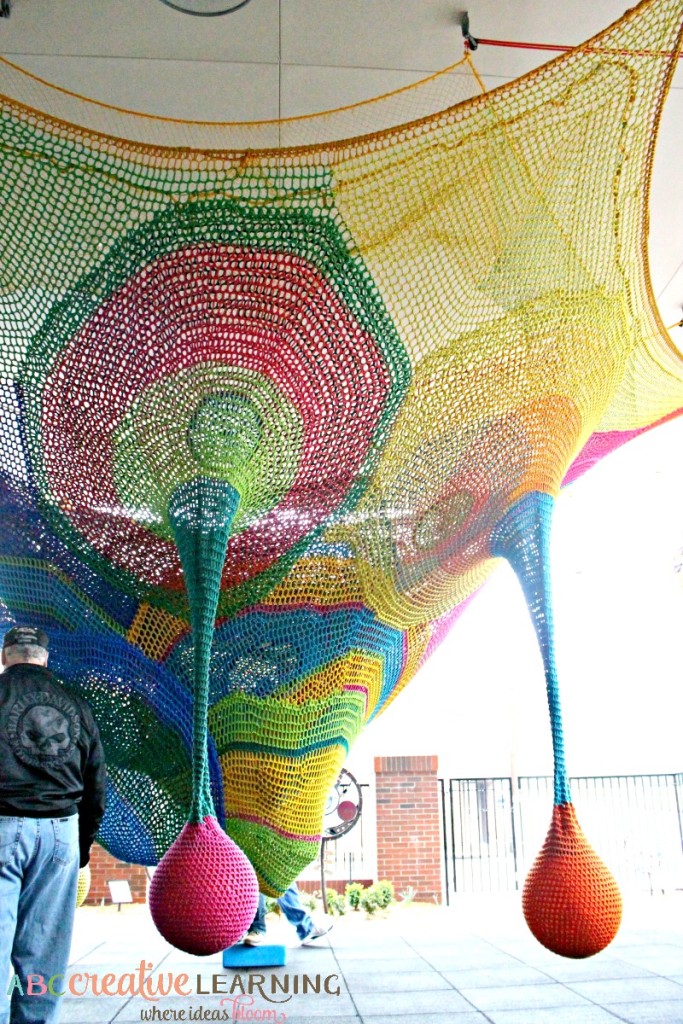 Above you can see a picture of the Kaleidoscape, which is located on the first floor. This thing is huge and the kids were having a great time climbing it. Some of the kids were also swinging on the large balls with parents pushing them from each side. This is their newest attraction.
As you can see my girls had an amazing time at the Children's Museum of Winston-Salem and we HIGHLY recommend visiting if you ever are in the area or if you are a local.
Keep up with all the new events from the museum on their website, Facebook, and Twitter. If you are local or visiting this summer make sure to check out their amazing summer camp from June to August. All camp weekly sessions are divided into ages and a specific theme. I wish we lived closer because my girls would love it!
Have you visited The Children's Museum of Winston-Salem, NC?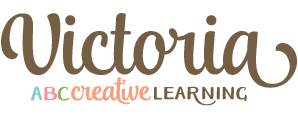 SaveSave