This is a sponsored post with Amazon and KidzVuz. All playful opinions are my own.
One of the things that I love about homeschooling is being able to use videos and educational shows to teach lessons. One of my newest favorite is Tumble Leaf Amazon Original Series, which is perfect for preschoolers and elementary school age kids.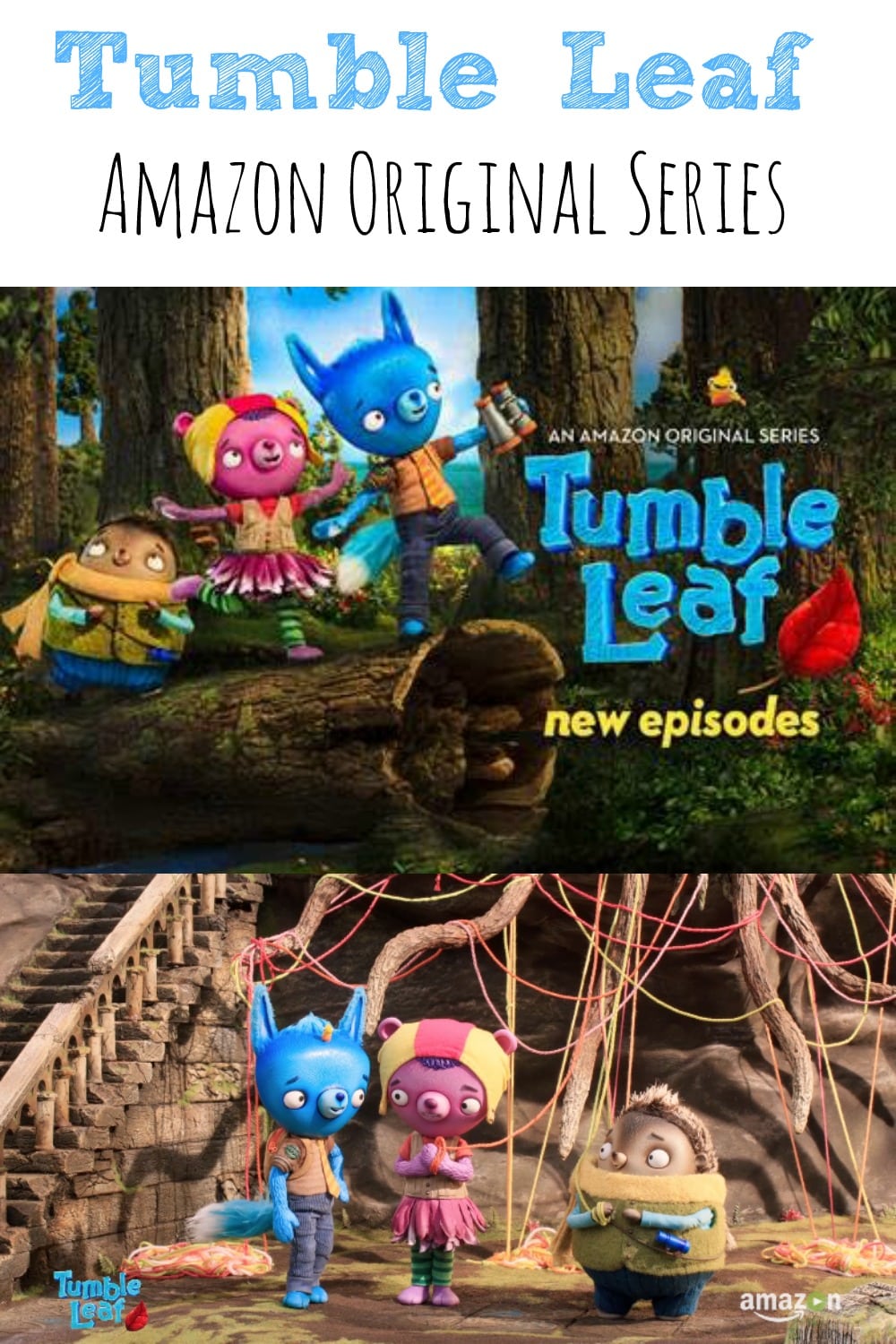 My girls had the opportunity to watch an early showing of the second season of Tumble Leaf this week and they watched it over and over again! I love that my girls really loved the show and I loved the fact that it's definitely kid oriented. Which means that I could walk away and not worry about nothing being inappropriate. Plus, because it's on Amazon I don't have to worry about commercials either!
My oldest daughter wasn't sure at first, but when she sat down with her little sister to watch she was drawn in for sure. The colors, the characters, and the animation is just fascinated. Plus, she loves, loves science and when she saw that the show talks about science a lot, there was no moving her.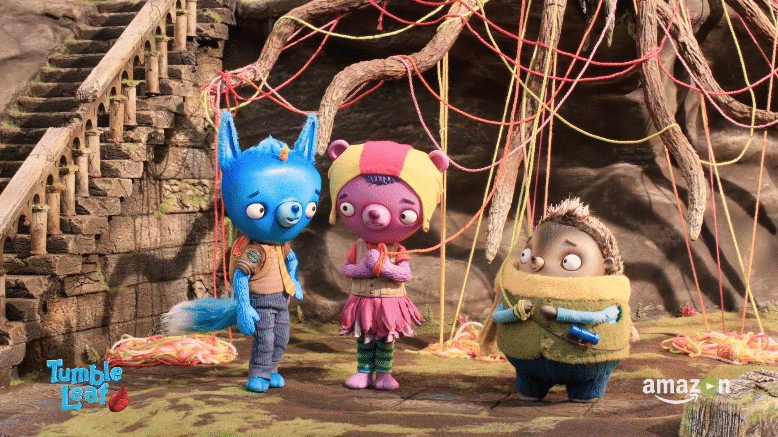 The amazing stop-motion animation that was created for Tumble Leaf definitely makes it a kid friendly show like no other with it's life long creative learning features. The bright colors and the lessons alone will draw kiddos into the world of Fig and his friends! I love the fact that they include lots of science into the show, getting children excited about learning more.
Here are some fun coloring pages to get the kiddos excited about the new season of Tumble Leaf on Amazon! Click on picture to download and print!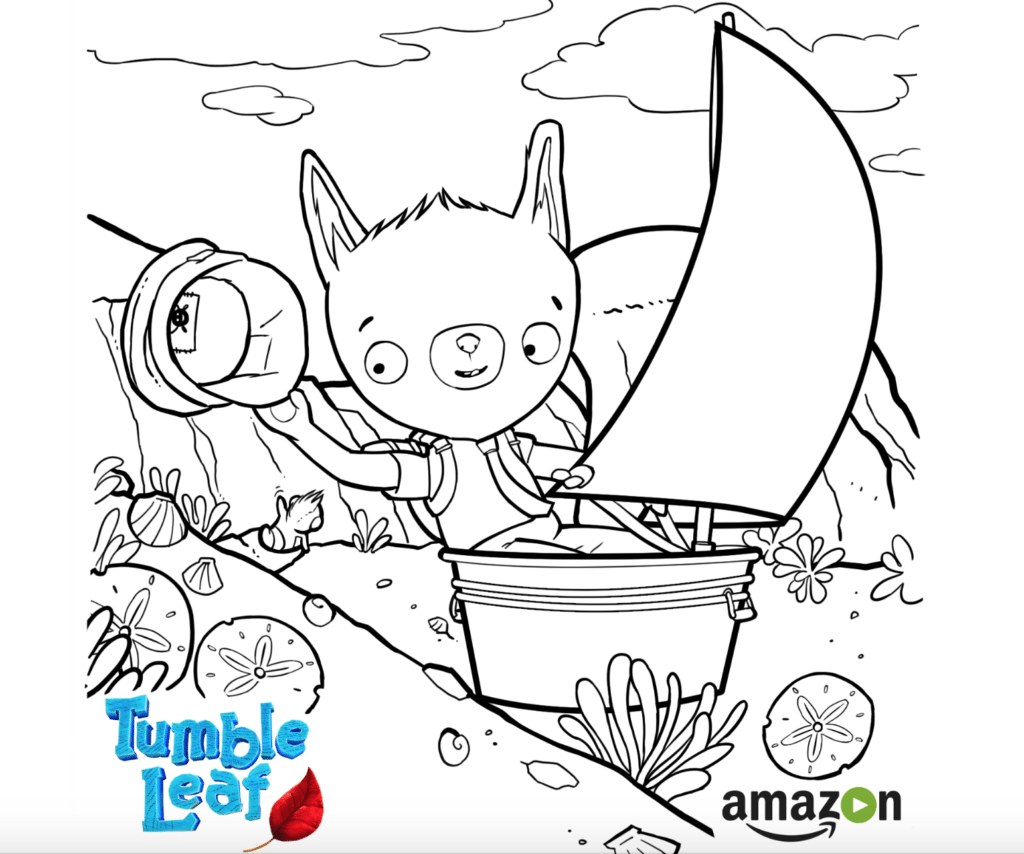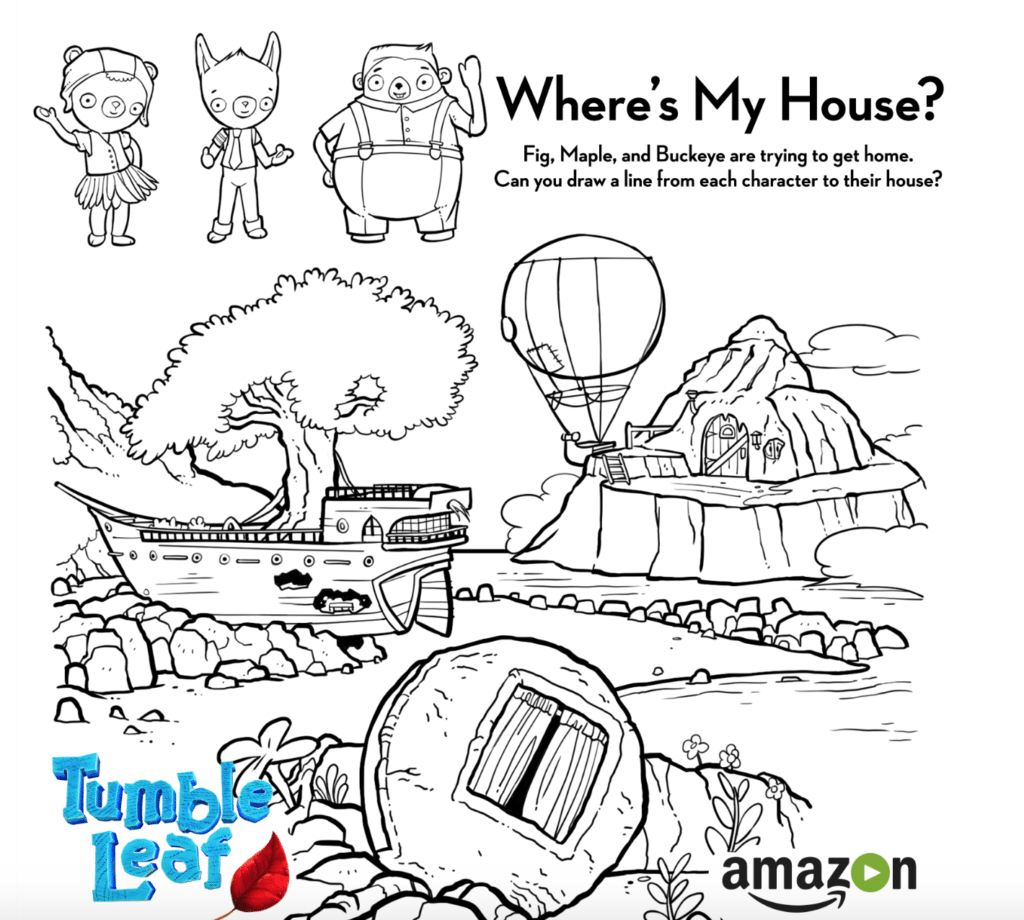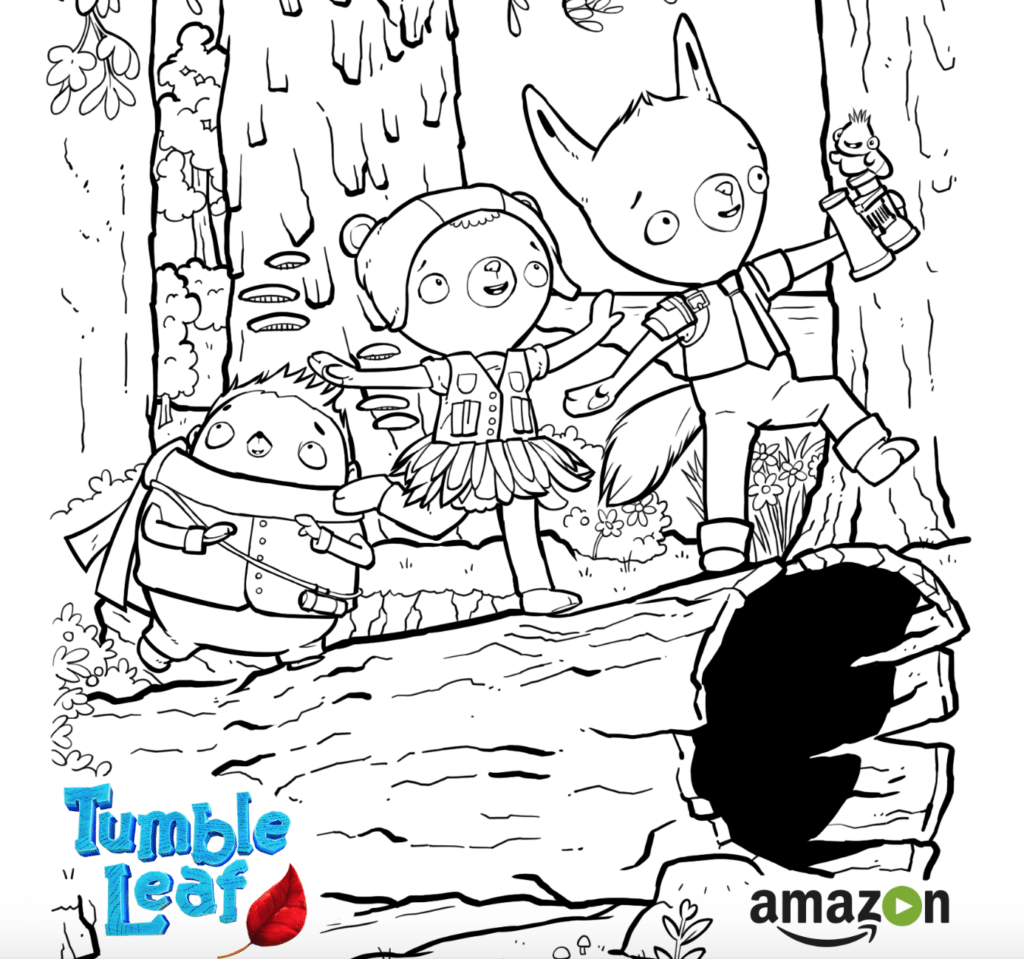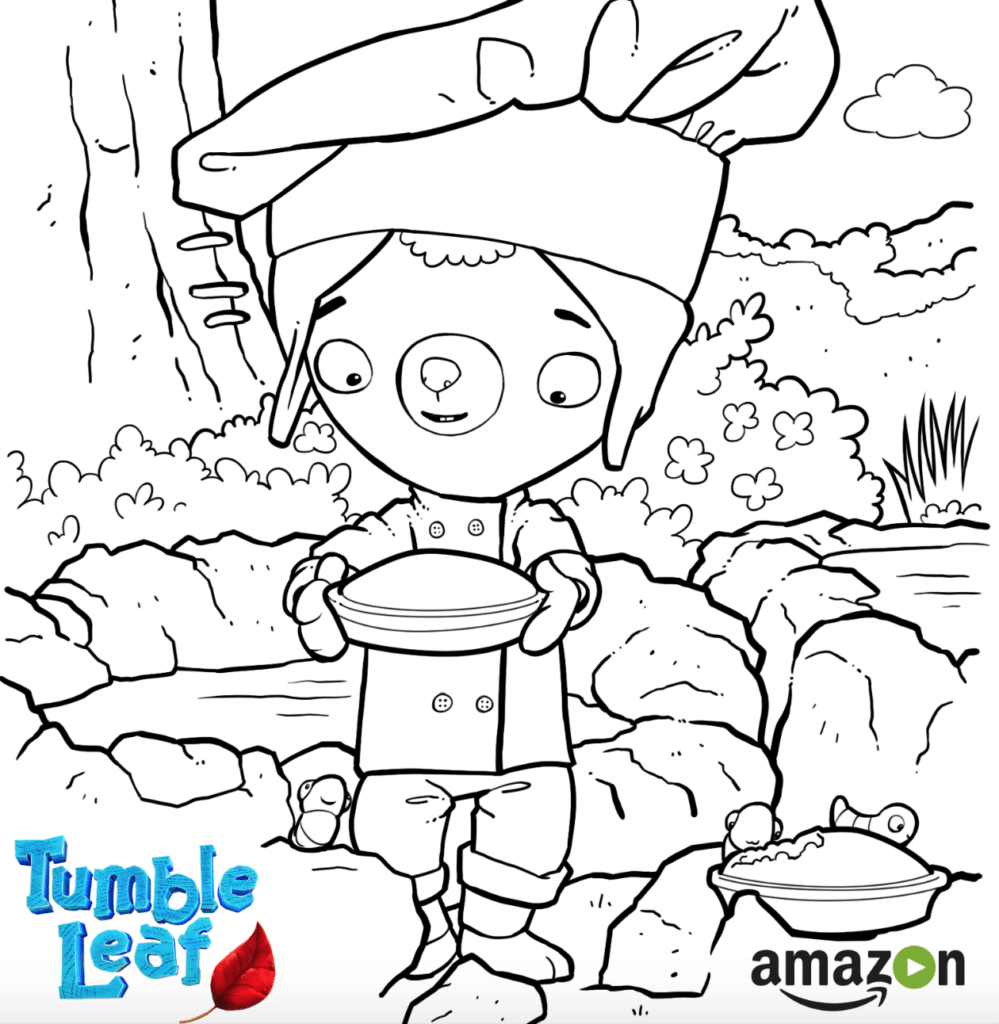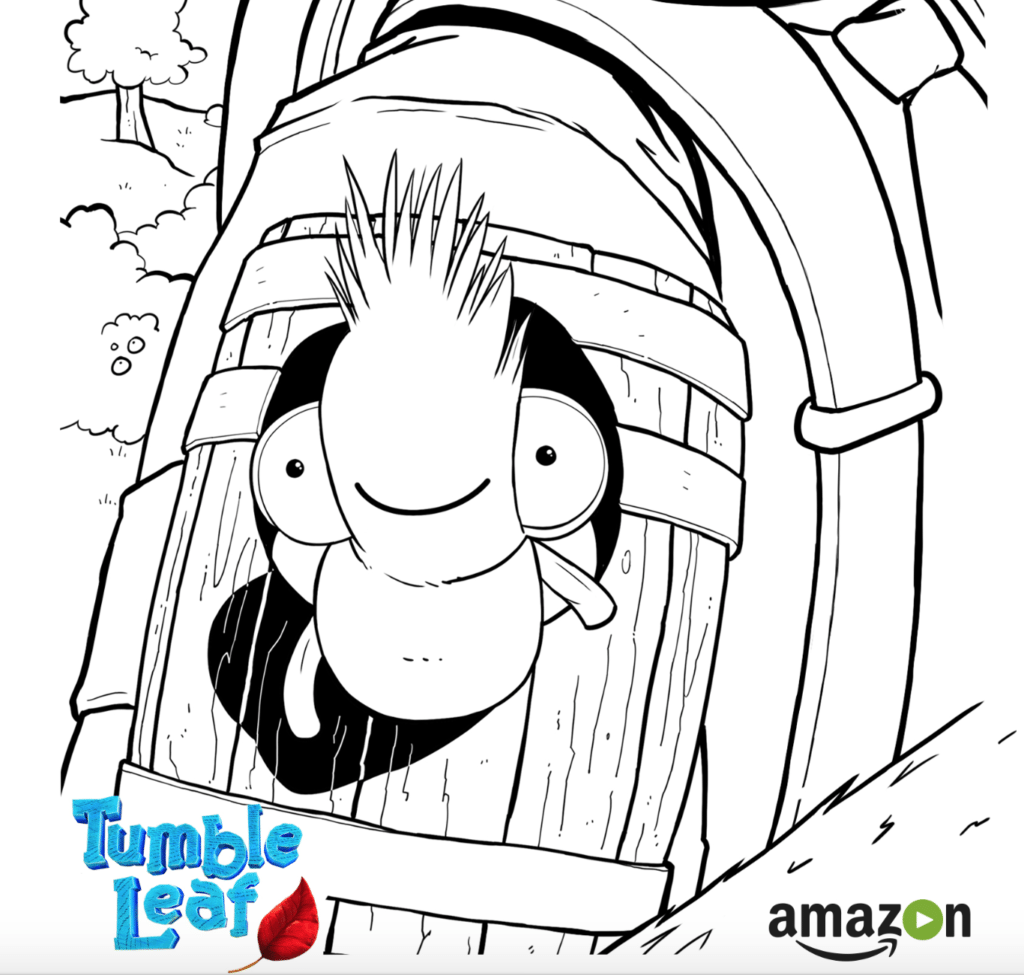 Take a sneak peak inside Tumble Leaf Seasons 2 Trailer!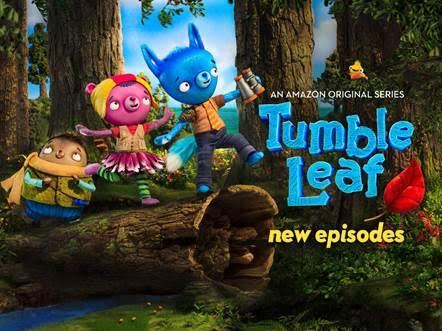 About Amazon's Original Series Tumble Leaf:
Join Fig, a delightfully curious blue fox, and his best, wiggliest caterpillar friend Stick as they embark on new nature-filled adventures and discover science through play! Created by Drew Hodges (Community) and executive produced by Hodges and Kelli Bixler (The Roadents) of the award-winning studio Bix Pix Entertainment, Tumble Leaf features voice work from Christopher Downs as Fig, Brooke Wolloff as Maple, Zac McDowell as Hedge, Addie Zintel as Pine, and Alex Trugman as Ginkgo.

Fostering lifelong creative learning, Tumble Leaf features lush worlds and playful stop-motion animation that last year garnered four Daytime Emmys and the Daytime Emmy for Outstanding Pre-School Children's Animated Program, earned the Jury Award for a TV series at the 2014 Annecy International Animated Film Festival, the 2015 and 2016 Annie Award for Best General Audience Animated TV/Broadcast Production for Preschool Children, and a 2015 and 2016 Parents' Choice Gold Award. Most recently, the series garnered a Daytime Emmy for Outstanding Individual Achievement in Animation and nominations for Outstanding Pre-School Children's Animated Program, Outstanding Directing in an Animated Program and Outstanding Costume Design.
Don't forget to tune in on Friday, May 6th , for the debut of the second season of Amazon's multi-Emmy award-winning original preschool series, Tumble Leaf available for Prime Members and Amazon Prime.
Will you be watching Tumble Leaf along with us this Friday?