This post was sponsored by Vera Wang Fragrances as part of an Activation for Influence Central. I received complimentary products to facilitate my review. #VWEmbrace #IC #Partner
One of the greatest things in life is to become a parent. There is really no other feeling of happiness and love that even compares to that of being a parent, at least for me. Yet, I see so many moms, me included that just don't feel confident or beautiful anymore. Well, I'm here to share with you all Tips For Moms To Feel Confident and Beautiful every single day. Hopefully, I'll listen to my own advice.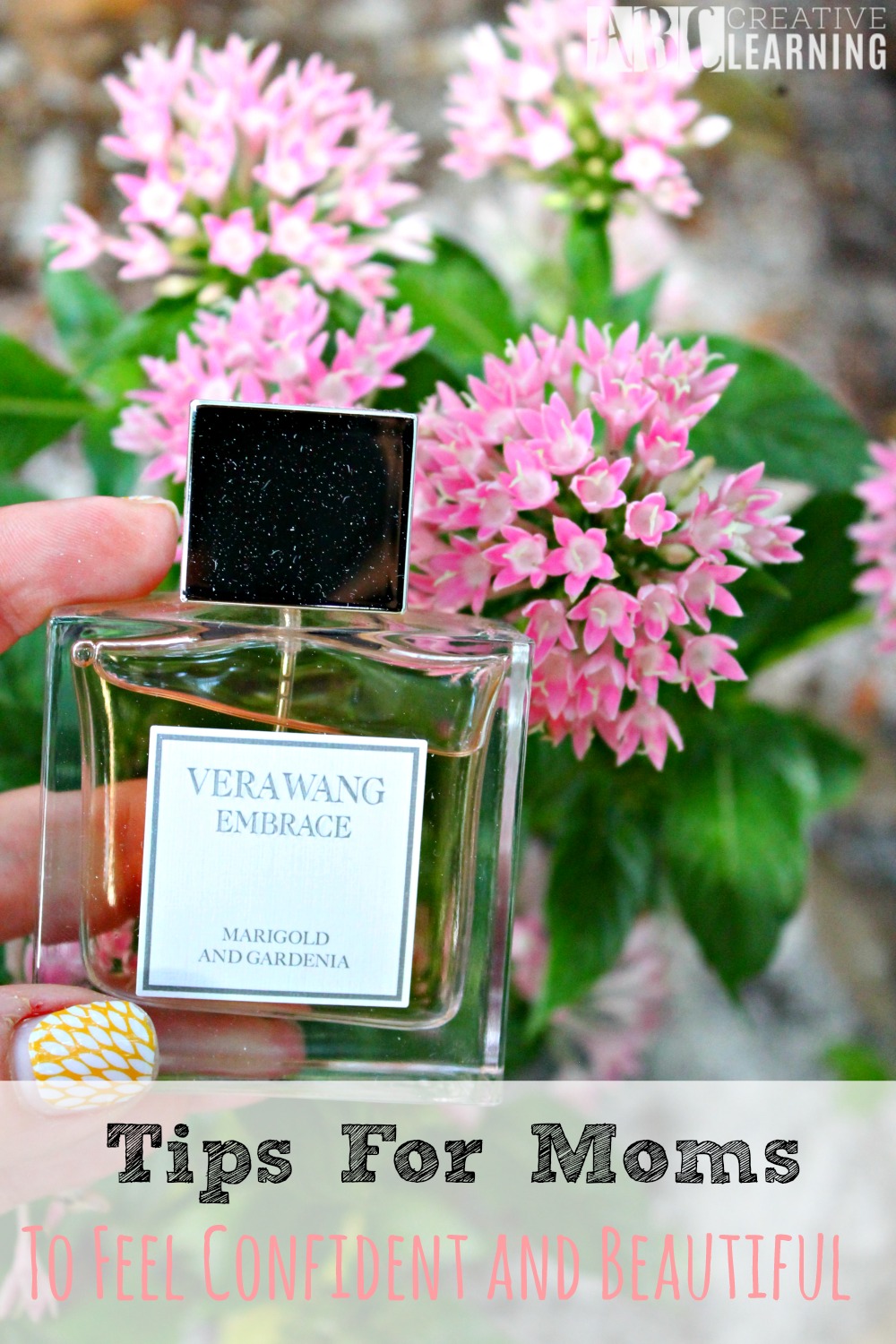 Tips For Moms To Feel Confident and Beautiful
As mothers we tend to take care of everyone else around us. Our children, partners, siblings, friends, and even parents at times. This all can weigh down on moms and take away that beautiful confidence I truly believe all mothers should have within them. Here are a few things you can do every day to feel more confident and beautiful.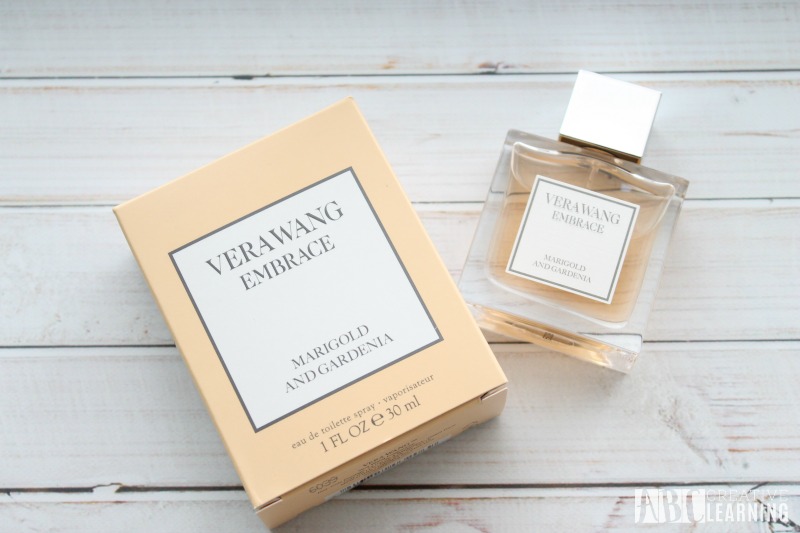 Smell beautiful
One of the easiest things that we can do to feel confident and beautiful is to smell beautiful! When people compliment us on how wonderful we smell it really does give us help us walk a bit taller, doesn't it?
Personally, I'm loving the new Vera Wang Marigold and Gardenia fragrance, the newest member of the Embrace Collection. Its soft peach color, reminiscent of the first vision of sunlight, enhances your day leaving you feeling fresh and embracing your womanhood with empowerment to feel beautiful everyday. The Vera Wang Marigold and Gardenia fragrance makes me feel confident, beautiful and desirable in my own mommy skin.
The Vera Wang Embrace Marigold and Gardenia is a dreamy fruity and floral fragrance, available for purchase in-store and online at Kohl's. (ARV $29.99)
Put on light makeup
Another trick that I use on those days that I'm not planning on going anywhere is to put a bit of light make-up on. It helps me feel pretty and I'm ready just in case someone stops on by to say hello. Which happens a lot especially during the summer.
Eat healthy
Easting healthy always makes me feel better about my body, then when I eat junk food. Having a healthy meal plan for the week will make this so much easier than figuring out at the last minute what to have for breakfast, lunch, or dinner.
Dress up
Staying in your pajamas all day just makes men feel frumpy and not ready to get my day started. I'm not saying that there are days that pajama days are a must, but for the most part putting on some nice clothes and makeup really does make a difference in your mood. Especially if you work from home. I feel that I get more work done and tasks accomplished if I get ready for my day as if I was leaving the house.
Exercise
My favorite way to feel beautiful and confident is exercising! I try not to miss my Zumba classes on a weekly basis, especially with my favorite teacher! It's the closest thing to dancing and it allows me to express myself without being judged, all while getting my sweat on!
Plus, make sure to enter the giveaway below for a chance to win one of ten fragrance kits (ARV $75). This includes all 4 of the following fragrances:
◦ Green Tea & Pear Blossom
◦ Rose & Vanilla
◦ Periwinkle & Iris
◦ Marigold & Gardenia
* Contest opens on June 20, 2016 and closes July 12, 2016
Vera Wang Embrace Fragrance Collections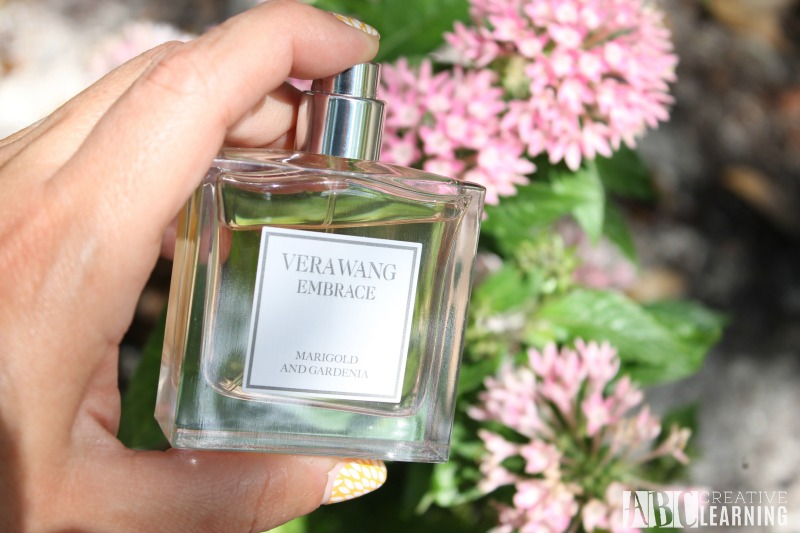 As you can see there are many easy ways that can help make you feel more confident and beautiful! So, make sure to pick up your Vera Wang Embrace Marigold and Gardenia at Kohls!
What do you do as a mom to feel confident and beautiful?