As a busy mom who has very active kids, staying on schedule is essential to making sure we are never late to any practices. Whether it be soccer or dance, the TeamSnap Sports Team Management App Is A Mom's Organizational Dream. Plus, it's a great time to take advantage of their free 3 Month Trial.
This post is sponsored by TeamSnap brought to you through ShopShare Network. All opinions are my own. #OhSnap #SSPartners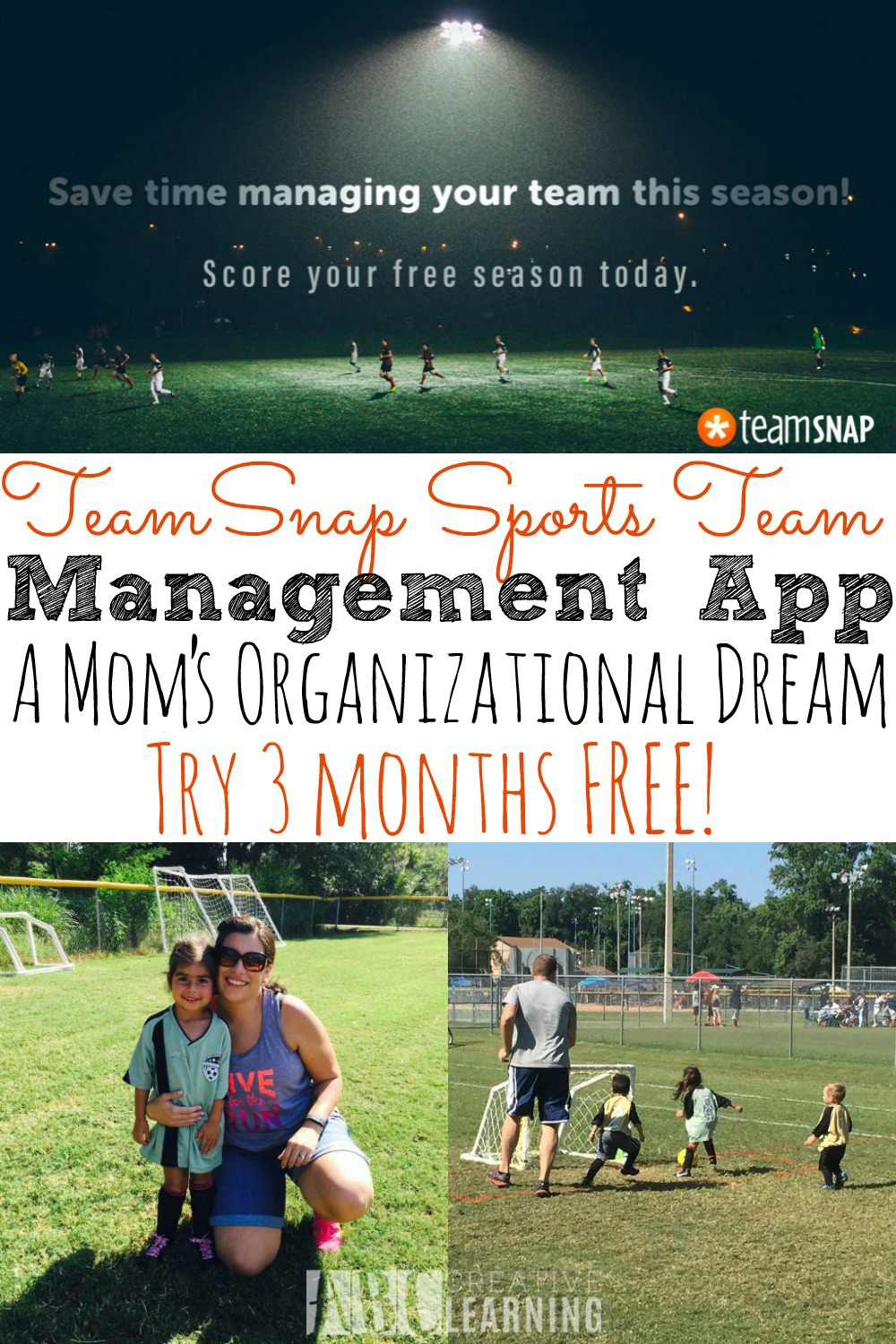 TeamSnap Sports Team Management App | A Mom's Organizational Dream And 3 Month Trial
Since a young age, both of my daughters had been very active when it came to sports. They both have played soccer, basketball, and dance. With so many practices, snacks to bring, and award ceremonies it all can easily become very overwhelming. Especially if you're the team's mom scheduler.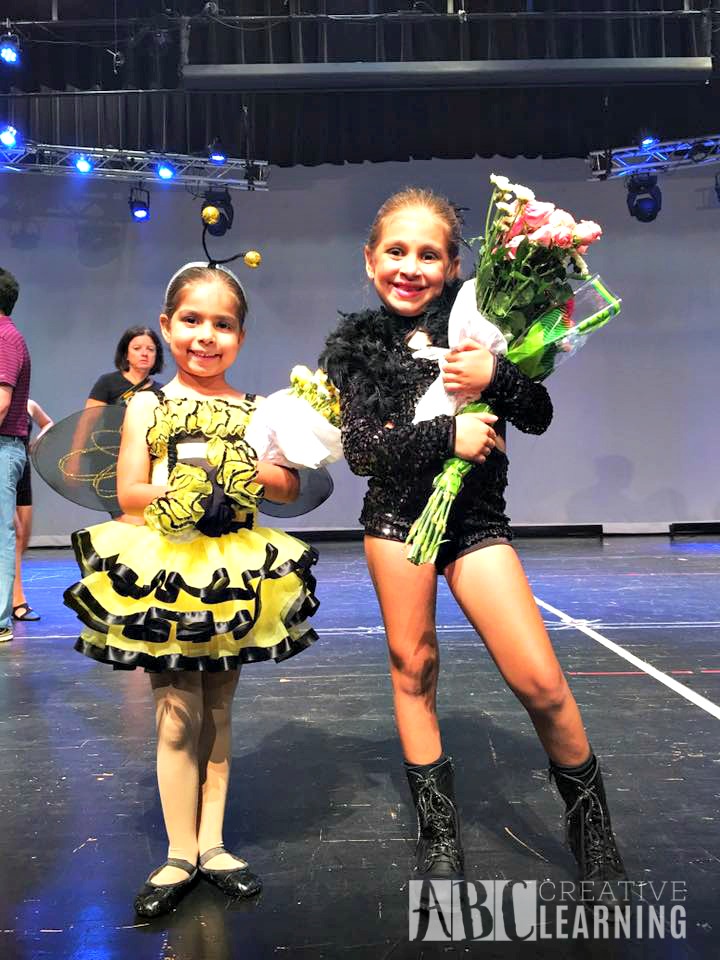 My favorite thing about the TeamSnap Sports Team Management App is the fact that I can keep everything in the palm of my hands and on the go. Whether I'm at dance class or soccer practice, I can easily access everyone's information, making it simple for me to assign snacks, share photos, send emails, and so much more! TeamSnap is the number one management app and software for coaches, managers, and organizers.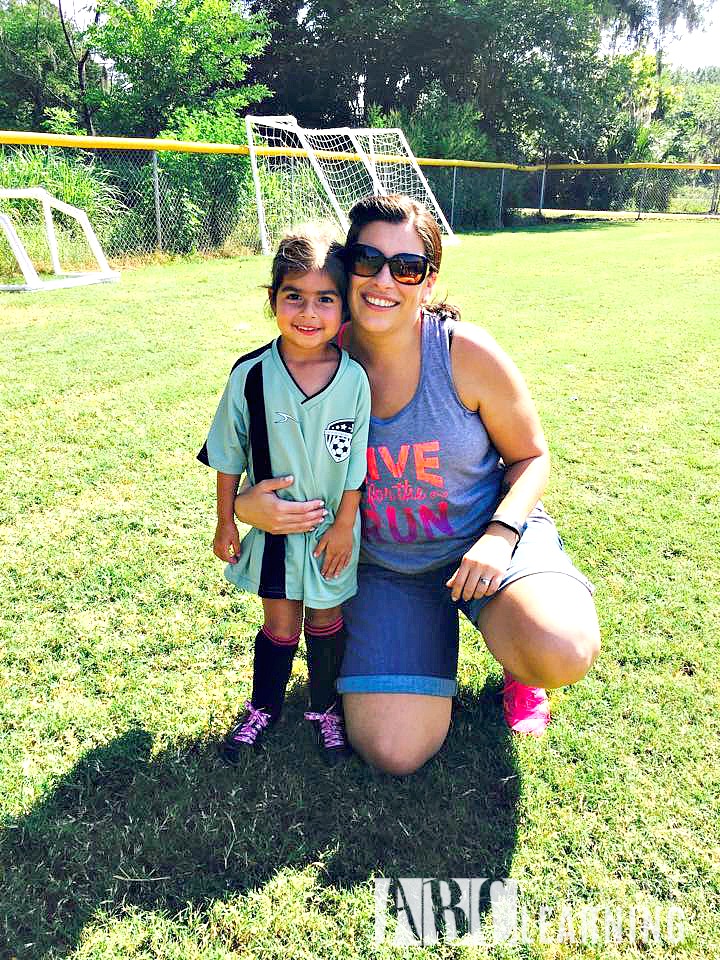 I will admit, I'm also not the best at asking parents to pay fees when they are due or to donate money for snacks throughout events. With the TeamSnap app, I can easily send a message to each parent to sign up to bring snacks or send the entire team a reminder of dues that need to be paid.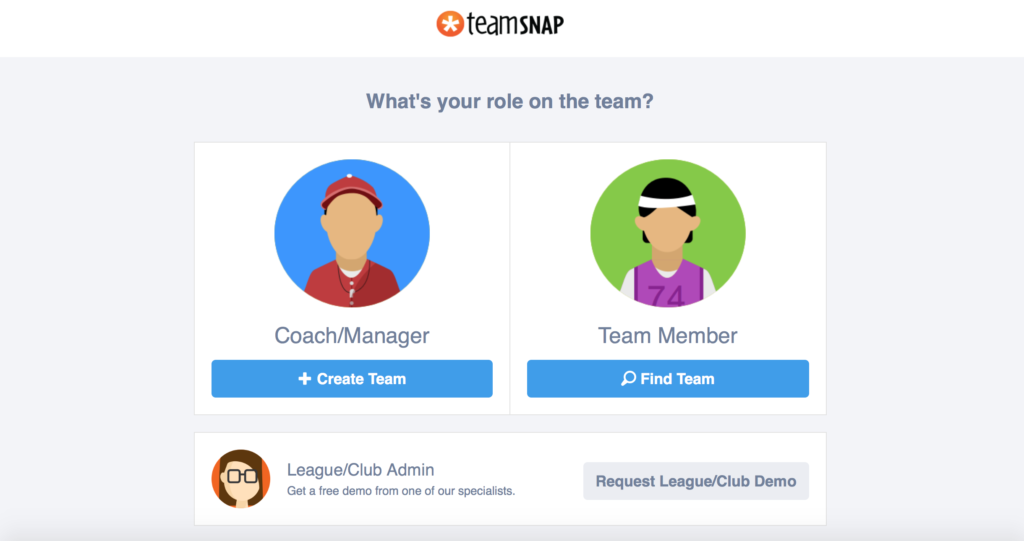 Now that I've shared how much the TeamSnap sports team management app helps me, let me show you how simple it is to sign up and try out the 3 free months.
Simply create an account by choosing if you are a Coach/Manager or a Team Member. If you are choosing Coach/Manager then you will be able to add team members and manage them from your account. If you choose Team Member then you will find your team to join and keep up with all activities, messaging, and photos.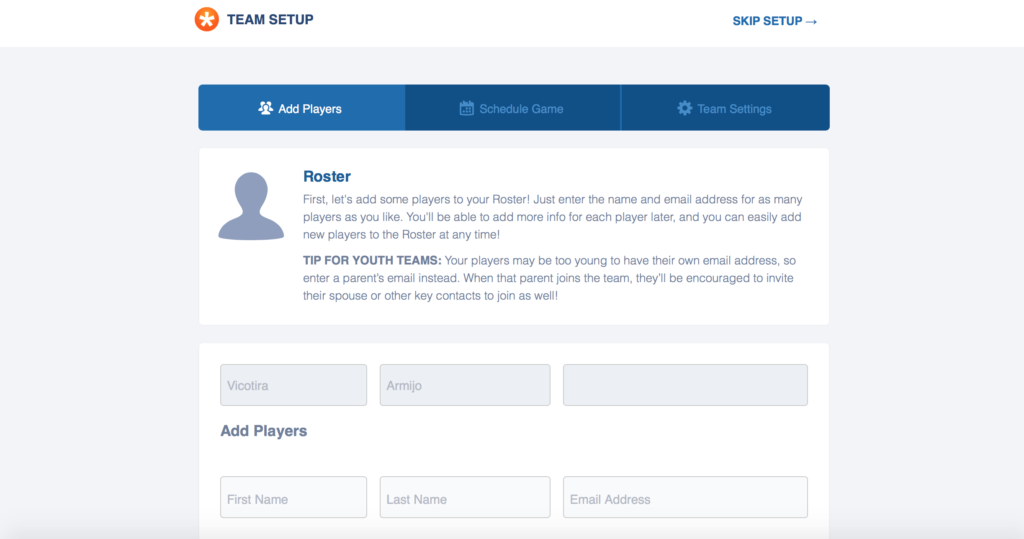 Once you are all signed up, it's time to add your team members to your roster. On this page you are able to customize your team players, add contact information that you later on will use for messaging and emails.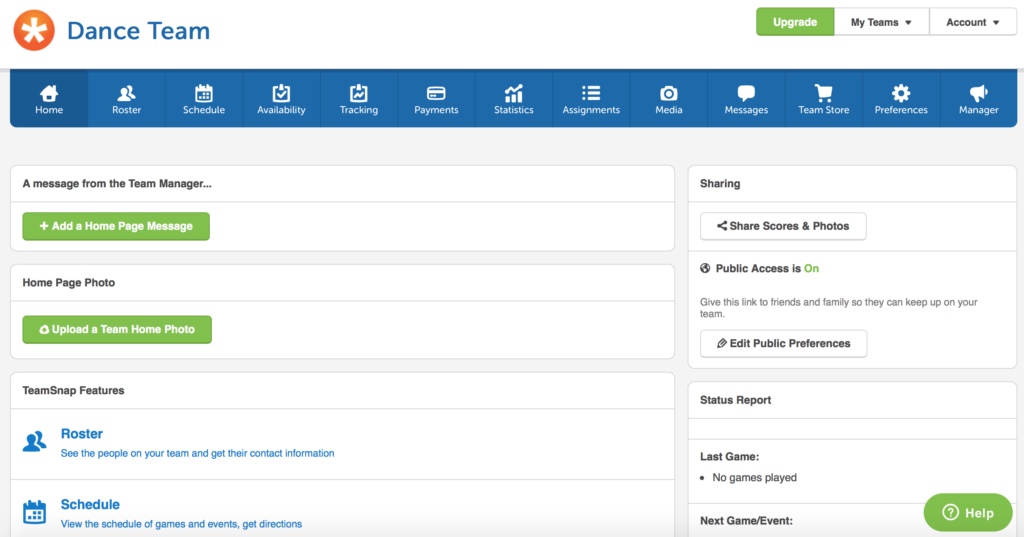 Now that your account is all set up just add your teams details for all team members to see.
You will be able to track:
Roster
Schedule
Players Availability
Tracking
Payments
Statistics
Assignments
Photos
Messages
Games
Scores
and even the Weather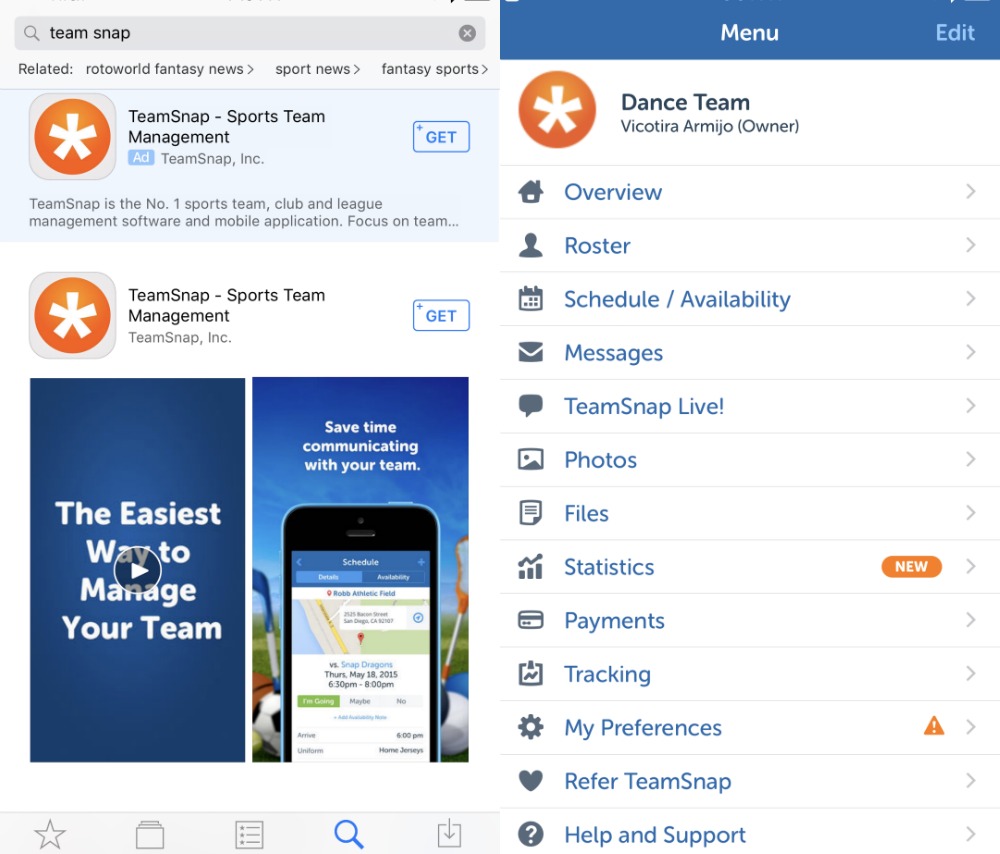 You can easily track all of these features on your mobile TeamSnap app! Simply download on your phone and access all you need to keep you organized and enjoying the game, recital, or awards ceremony!
Available on your computer, smartphone or tablet, plans range from the low price of free to just pennies per team member per month.
TeamSnap Sports Team Management App truly is a mom's organizational dream! No commitment required.
The No. 1 reason people say they use TeamSnap is because it saves them time. We save coaches, organizers and team managers hours per week — hours they used to use organizing their team and can now use to do what they love, whether that's coaching, sailing, dog grooming or attending classes at their local kitten juggling college.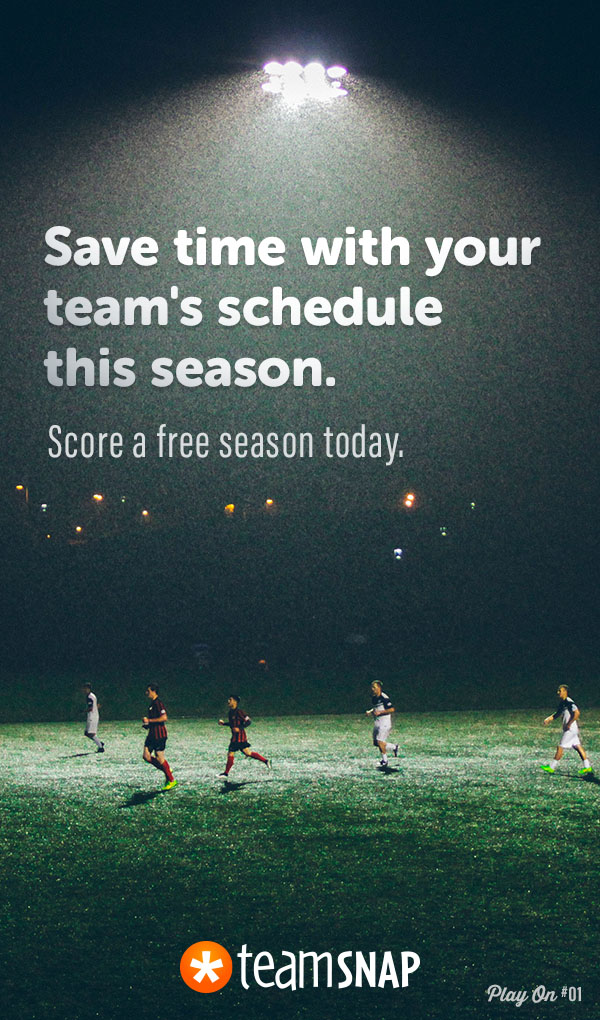 Enter for a chance to win a $500 Donation to Any Official School Or Community Team! Winner must submit their team's school or organization information. The prize will be awarded ONLY to verified organizations.
Enter below! a Rafflecopter giveaway
Moms you have better things to do than to stress over your kid's sports team schedule! Sign up and try out their free 3 months trial. It's the best thing you will do this year!
Do you need to organize your kid's sports schedule?

SaveSave