Summer is almost here and that means the kids will be at home wanting to play on their electronics. What if I told you there's a new show that will not only entertain the younger kids, but it's educational? Dino Dana An Amazon Original Kids Series begins this Friday! Just in time for summer break!
This post may contain affiliate links.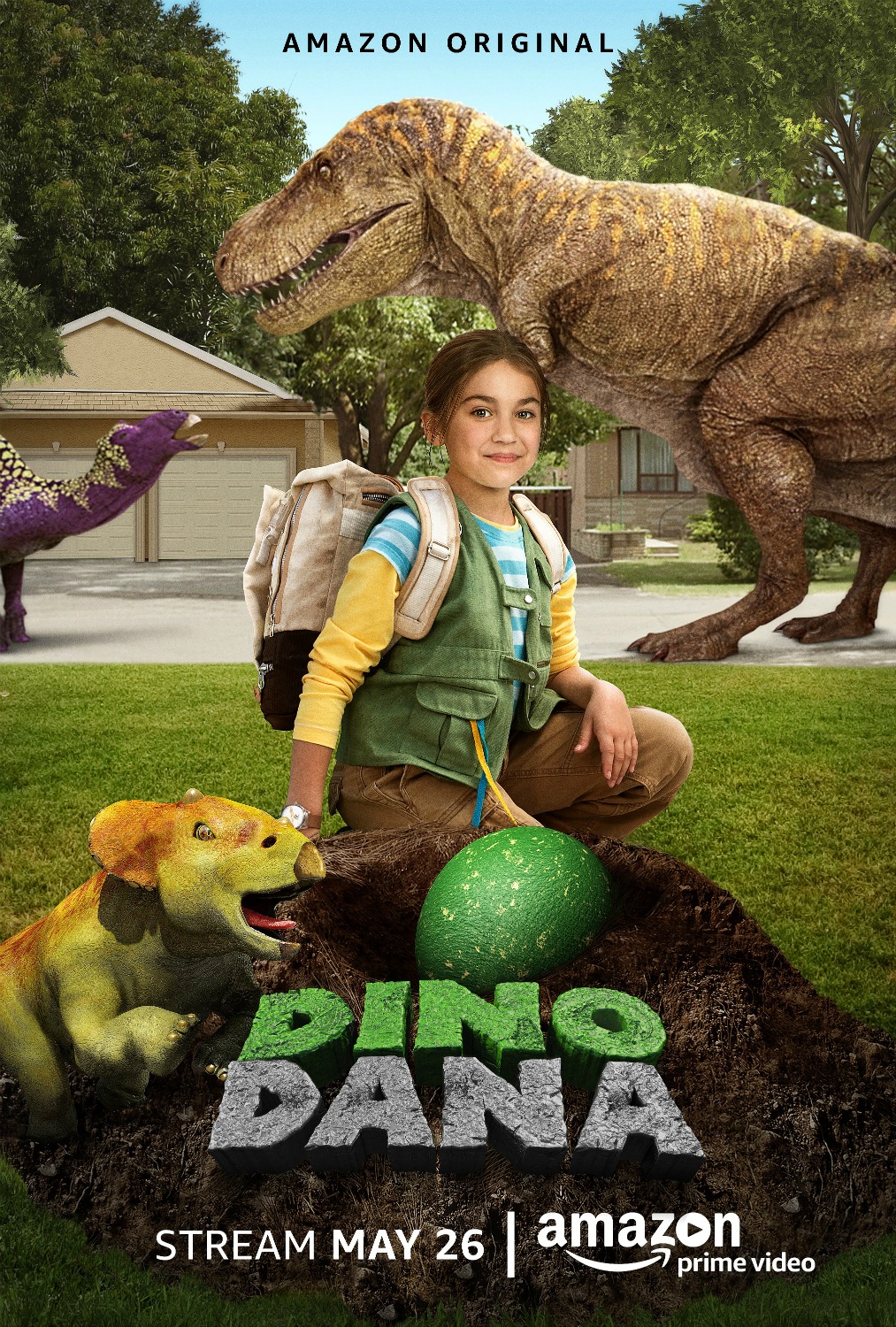 Dino Dana An Amazon Original Kids Series
My family has been a fan of Dino Dan for as long as I remember. As a former homeschooling mom, I actually used the show during our Dinosaur themed week. So, we can't wait to see what Dana has in store for us starting this Friday, May 26th on Amazon Prime Video!
Dino Dana is a follow-up to the 2015 Emmy Award-winning series Dino Dan: Trek's Adventures. Dino Dana takes preschoolers on a whole new level of dinosaur adventures. Combining live-action with CGI animation, the STEM-sational series features two sisters – a first for the franchise – along with 11 new prehistoric creatures.
About Dino Dana:
After a chance encounter with Trek and his Dino Field Guide, Dana (Michela Luci), a "paleontologist in training," begins to see dinosaurs all around her, leading to plenty of action and adventure. Each episode of the awe-inspiring series features illuminating facts about dinosaurs and applies them to kid-relatable experiences. Created by J.J. Johnson (Dino Dan, Annedroids), the series is executive produced by Sinking Ship partners Johnson, Blair Powers and Christin Simms with animation executive produced by Matthew J.R. Bishop.
Check out the trailer below!
My girls cannot wait to stream Dino Dana on Amazon this Friday!
Don't have Amazon Prime? Sign up to try it for 30 days FREE!
Join Amazon Prime – Watch Thousands of Movies & TV Shows Anytime – Start Free Trial Now
Are your kids excited about Dino Dana as much as mine?

SaveSave