I was invited by Disney to attend the LA Red Carpet Premier and Press Junket for the #MoanaEvent, #TheBFGBluray, #ABCTVEvent and #StuckInTheMiddleEvent. This special invitation is an all expense paid trip, but all magical opinions are mine alone.
My girls absolutely love the Disney Channel! They were so excited that I had the opportunity to meet and have a Stuck In The Middle Exclusive Cast Interview during my MOANA LA trip! We are a huge fan of the show and watch it as a family all the time! Check out below how family oriented the cast really is with each other.
Stuck In The Middle Exclusive Cast Interview #StuckInTheMiddleEvent
We truly are a huge fan of the show and how it makes us laugh together as a family. Personally, I come from a big family and being that I'm the oldest of all the girls and also stuck in the middle can be quite a challenging task. So, it's fun to see such a large family dynamic on screen and off screen.
I absolutely loved how the entire cast really sees each other as a family, which is why I believe the show is so successful. I believe that the key ingredient for anything to work is being able to really love what you do and you really can tell that they not only love what they do, but they love each other.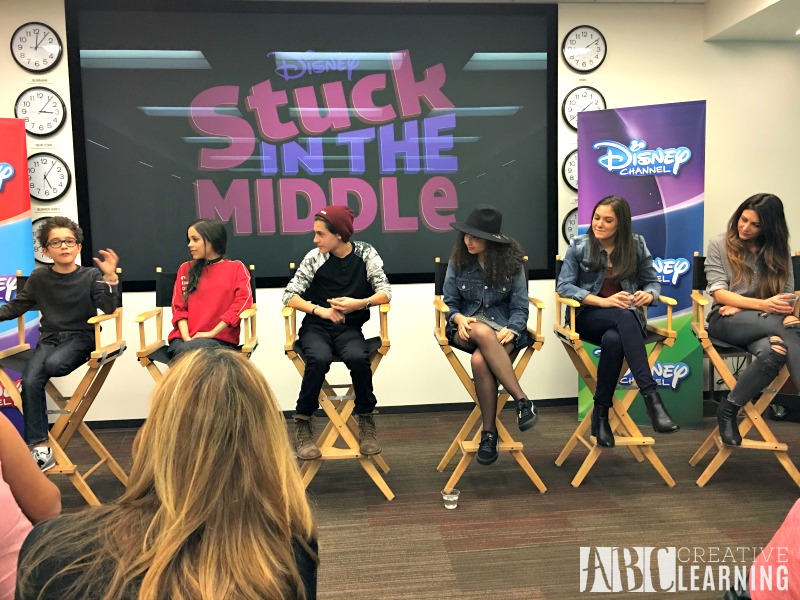 We got the opportunity to watch a special Stuck in the Middle short series that will be debuting on the Disney Channel App on November 24th and on the Disney Channel on December 16th! The short series were great and hilarious! I'm not giving anything away, so just make sure to tune into the Disney Channel so that you do not miss out on all the fun the Diaz family has in store for you!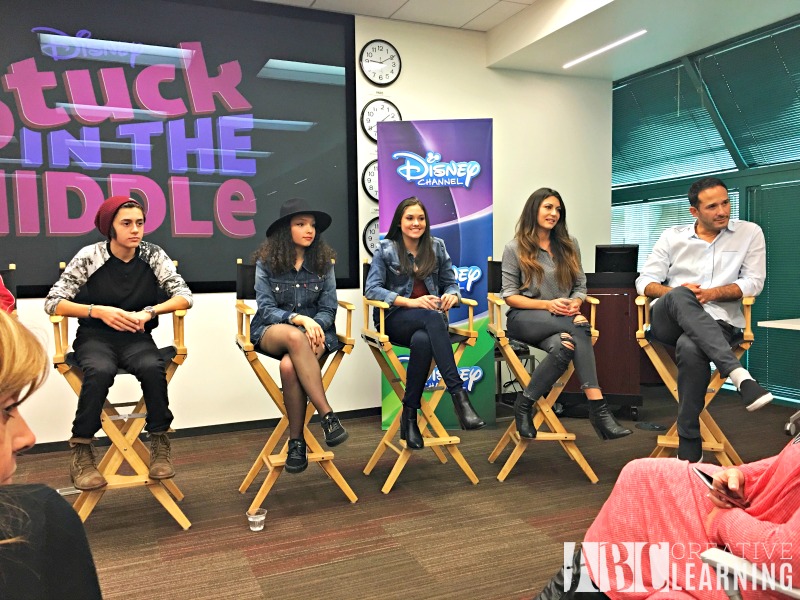 Here are a few of the questions we asked the cast:
So how many of you are actually from large families?
JENNA ORTEGA: I'm from a large family. I'm one of six kids but if you add one of my nephews there's seven. But my sister just had another nephew so now there's eight of us. And they're always over at the house because we babysit them so there's eight kids in my family I guess you could say. So it's pretty big.
What's the chemistry like on set?
ARIANA : Family, just straight up family. Off the set we hang out at dinners. And we really love each other.

NICOLAS : Siblings.

JENNA ORTEGA: We see each other Monday through Fridays so it's like we're always together. It's like they're my second family.

JOE : And that happened right from day one. Right from day one it happened. It was immediate and fantastic.

ISAAK : I know for Malachi and I we're only children. So like us walking into this as only children, we're walking into this big family. it was actually like adopting a family.

CERINA VINCENT : I'm not a mother in real life. I always wanted seven kids. And it just like was a weird childhood thing like you know fantasy sequence in all of us. And I have them all but in a different form. It's really cool. We're bonded.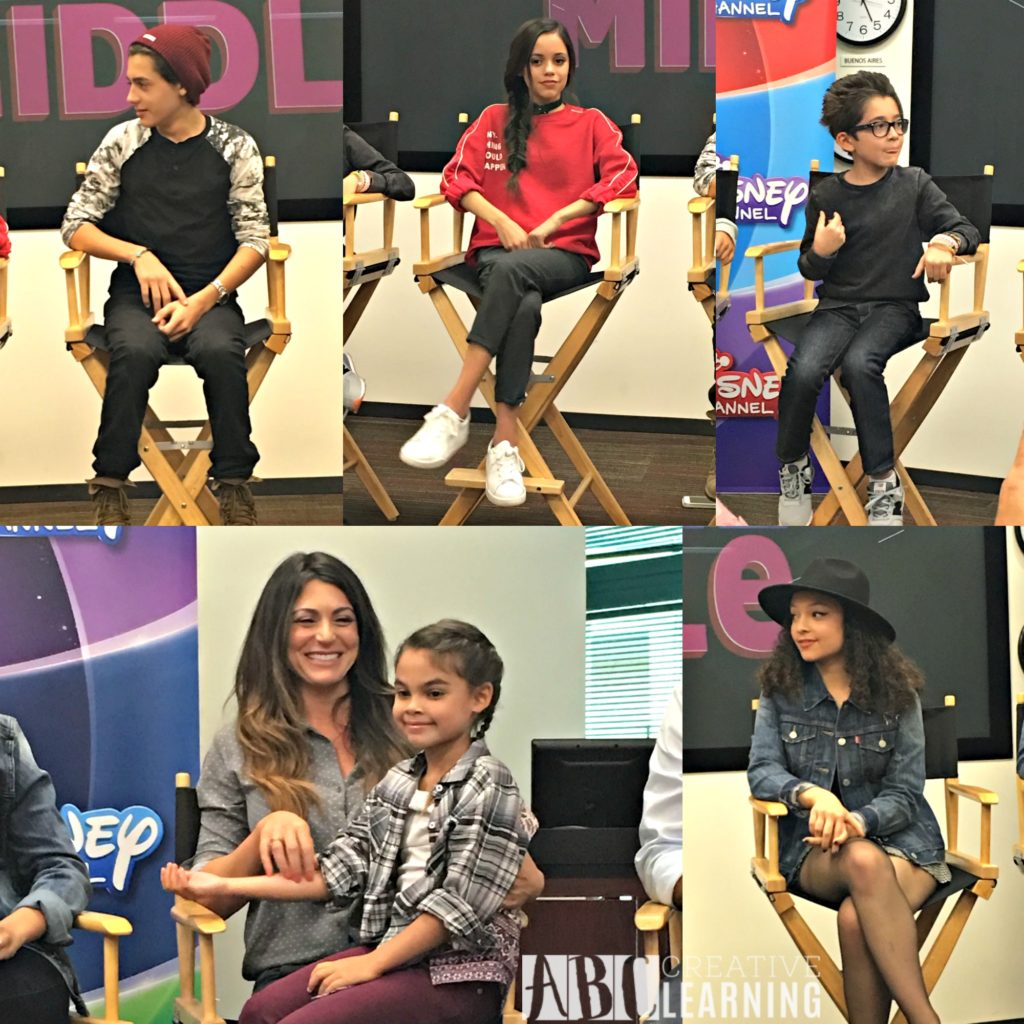 How does does it feel that y'all are in everybody's household?
CAST : Great. It's great. Grateful. Overwhelmed.

JENNA ORTEGA : I think our storyline is very sweet. And like the main, what we're trying to get across to families is you should celebrate being a part of a big family. Like it's not such a bad thing as people make it out. And to affect people like all around the nation is amazing.

KAYLA : It's wonderful.

ARIANA : It makes me happy
In one word can you sum up what Stuck in the Middle means to you?
JOE NIEVES : It's special.

CERINA VINCENT : Gratitude.

RONNI : It's joy.

KAYLA : A gift.

ISAAK PRESLEY : Indescribable.

JENNA : Relatable.

NICOLAS : Exciting.

ARIANA GREENBLATT : Everything.

MALACHI : I think amazing.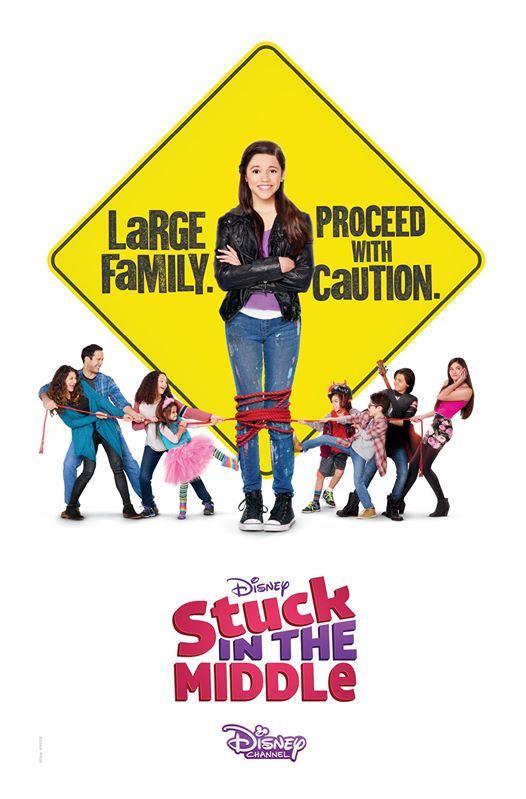 About Stuck in the Middle:
Being a middle child isn't easy, as tween Harley Diaz can tell you. The inventive girl feels the need to come up with creative ways to stand out in her family's crowded home, where she lives with her parents and six siblings, to avoid getting lost in the madness. The series, told from Harley's point of view, tends to find humor in the otherwise mundane happenings of everyday life. The menagerie that is the Diaz children includes self-involved Rachel, basketball-playing Georgie, invincible twins Lewie and "Beast," strong-willed youngster Daphne, and Ethan, Harley's closest ally.
Check out this clip of the Diaz Family Rules:
Don't forget to watch Stuck in the Middle short series on the Disney Channel App tomorrow November 24th and on the Disney Channel on December 16th! Hope you all love it as much as we did!
What's your favorite Stuck in the Middle episode?