This post is sponsored by Summer Savings at Publix. The opinions and text are all mine.
These simple tips will help you create a Stress-Free Summer BBQ for your family. Worry about what's most important during summer vacation, which is having fun and creating new memories of course!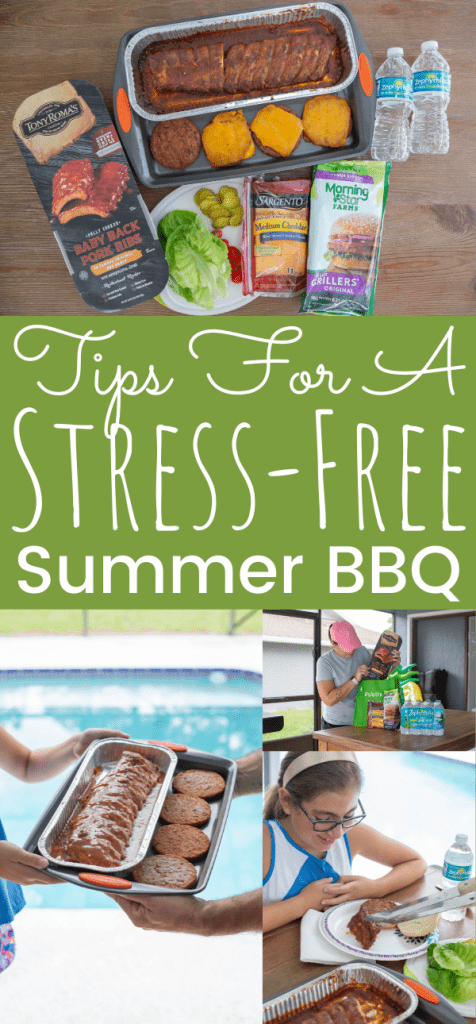 Tips For A Stress-Free Summer BBQ
Having a stress-free summer is every mom's dream, while also making sure that the entire family is creating amazing memories to look back on later.
No one wants to be stuck in the kitchen cooking during a BBQ party. Especially if the family is out enjoying the sun and pool.
During Summer Savings at Publix, families can save on a variety of favorite products with over $25 in savings, helping you simplify summer meals from 6/27/2020 to 7/25/2020.
Just head on over to pick up your favorite BBQ meals and items at Publix.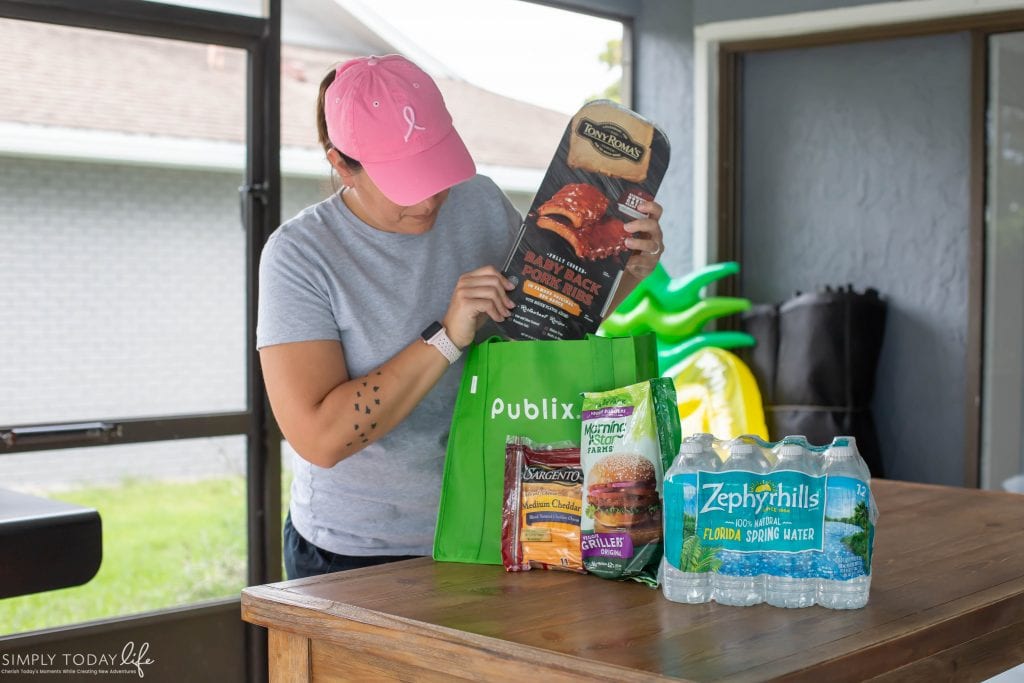 Budget Groceries
When it comes to keeping on the budget with the groceries while the kids are at home and planning a BBQ get together it can become a bit of a challenge.
That's why I always look forward to the Summer Savings at Publix. Publix has become our one-stop-shop for all of our favorite brands and products.
Publix makes BBQ meal planning easy for me while helping me stick to an affordable budget.
A great way to meal plan for the week is looking at the items included in the Summer Savings promotion at Publix and creating a meal plan with those products.
Not only does this help me stay on budget, but it's so easy to come up with meal ideas when I'm choosing the products on the savings list.
This week's meal plan came from some of our favorite Publix brands. Like the Tony Roma's® Fully Cooked Pork Baby Back Ribs, Morning Star Farms® Burgers, Sargento® Sliced Natural Cheese, and Zephyrhills® Spring Water.
I don't know about you but when I saw those items on the list I knew we needed to have a BBQ dinner night!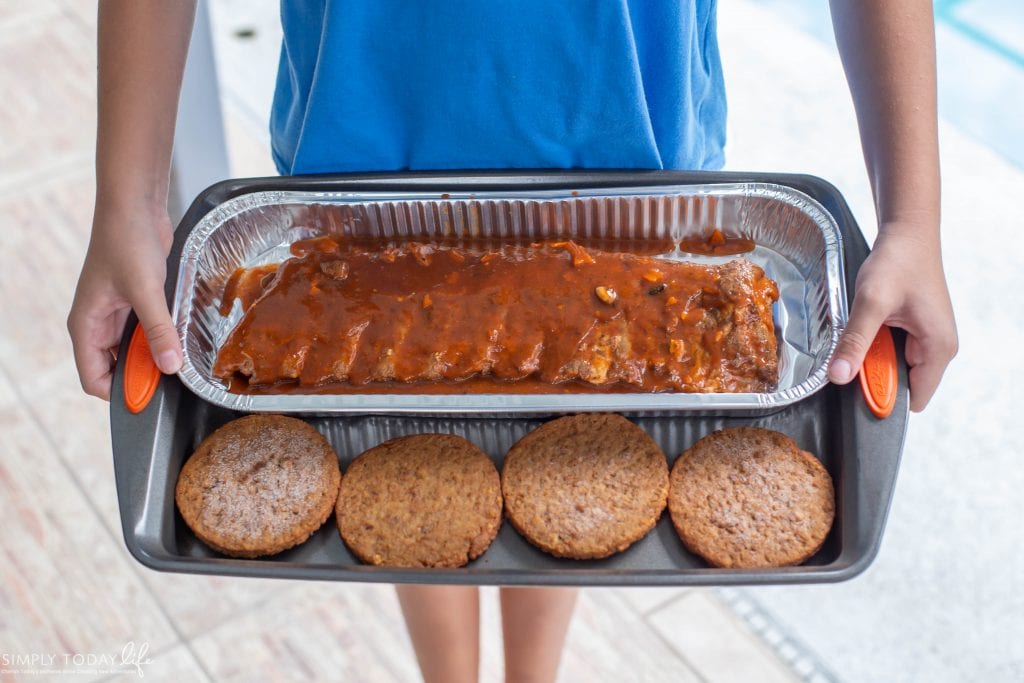 Keep Recipes Simple
Another great way to have a stress-free summer during meal time is by keeping the recipes simple.
During the summer the kids are home most of the day, which means they are able to snack in between meals.
Keeping recipes simple not only allows you to be stress-free when putting dinner together, but the kids will be more willing to help in the kitchen.
Recipes like potato salad and ribs are great for kids to help season or mix.
Which brings me up to my next tips to keeping summer meals non-stressful.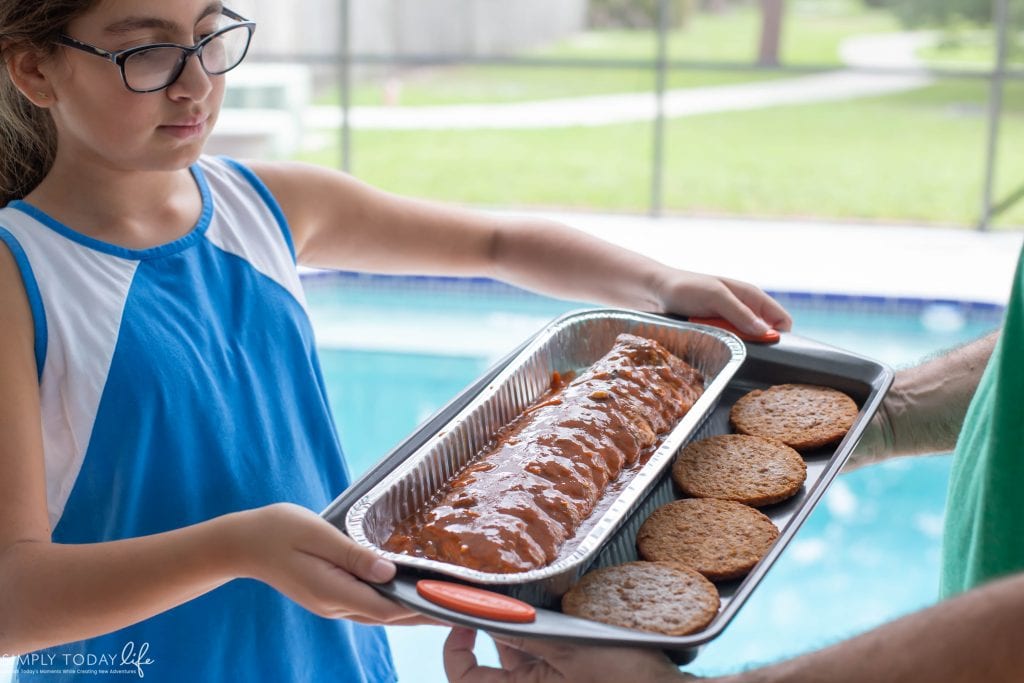 Allow The Kids To Help
Allow your kids to help in the kitchen! I cannot emphasize this enough. My girls are more willing to help me in the kitchen if the recipe looks fun and simple, plus it's less work for me.
Both of my girls love to cook, but when I create more complicated meals it's easier when I do this alone. Especially if I'm experimenting.
Keep summertime meals light, easy, and refreshing. Even better, have a BBQ dinner a few times a week to make meal times fun and easy.
Let your kids help pick a few fun, easy recipes for the week and make sure to pick up the items from Publix.
Plus, it will also encourage your picky kids to try new things if they see how it is cooked.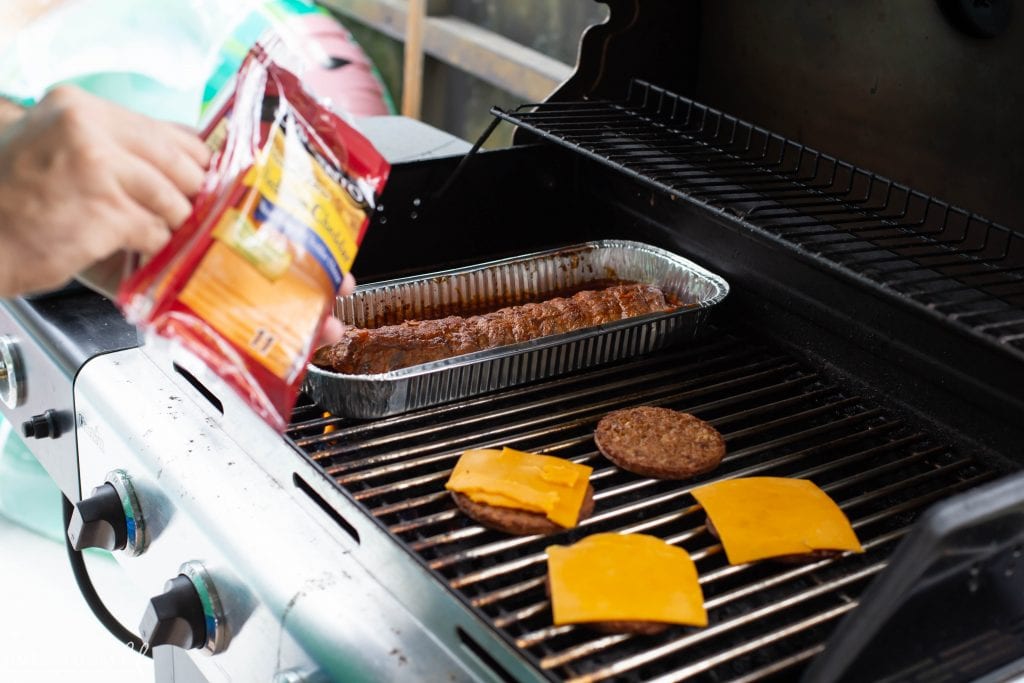 Plan No-Cook and Pre-Cook Meals
Planning no-cook and pre-cooked meals will allow you to have more time outside of the kitchen and more time spent working on your tan!
Some of my favorite items to purchase during the summer are the Tony Roma's Fully Cooked Pork Baby Back Ribs, Morningstar Farms Burgers, and Zephyrhills Spring Water because they make meal planning easy.
One of the many reasons I love shopping at Publix. They make shopping and shopping simple for a busy mom.
They are the perfect place to gather your ingredients for a fun BBQ lunch or a pool day outdoors. I don't have to worry about cutting, precooking, or getting much ready because everything is taken care of.
All I have to do is either bake or ask my husband to take over dinner time. That's the best thing about a pre-cooked meal! Anyone in the family can help.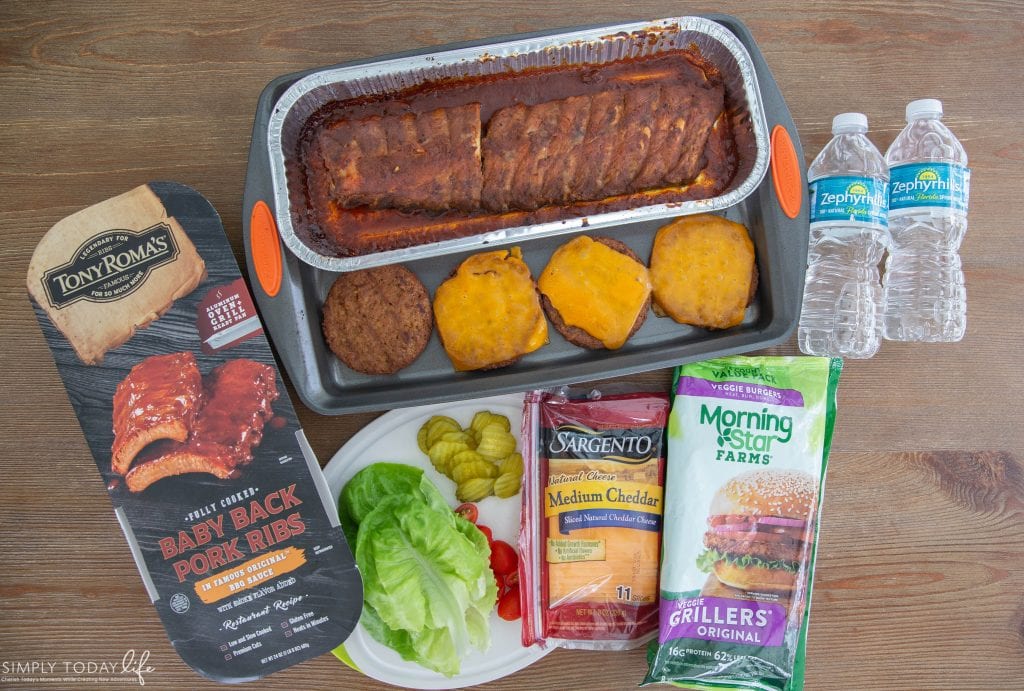 Let Someone Else Cook
This has been my favorite part of summer this year! Why? Because now that I have tween girls and my husband has been working from home delegating, meal times have been fantastic!
If you have younger kids who love to cook, allow them the satisfaction. Sit close by so that you are able to supervise for safety reasons.
But also make sure to allow them to be apart of your weekly summer meal planning. Who knows? They might have a delicious dessert recipe they want to try out with Blue Bunny® Load'd Sundaes from Summer Savings at Publix.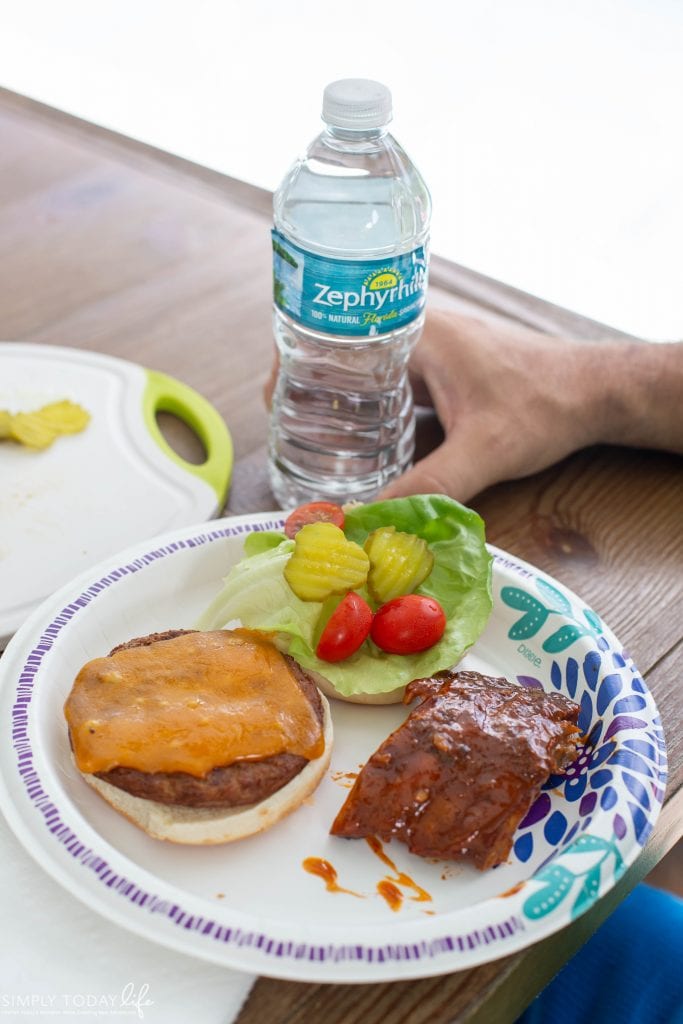 Adding BBQ Nights Into Your Meal Plan
The last tip that I have for keeping summer meals simple and stress-free is writing out a meal plan. Make sure you also add some fun BBQ recipes that are easy.
Start off by checking out Publix Summer Savings promotion (you can find a preview of the promotion here), so you can earn over $25 in savings and help guide your meals.
Some of your favorite products will be on this list, so create your weekly meal plan according to the items.
Write out the initial of the person cooking and what they are planning to make.
Don't forget to visit your local Publix for Summer Savings from 6/27/2020 to 7/25/2020!
How do you create a stress-free summer?