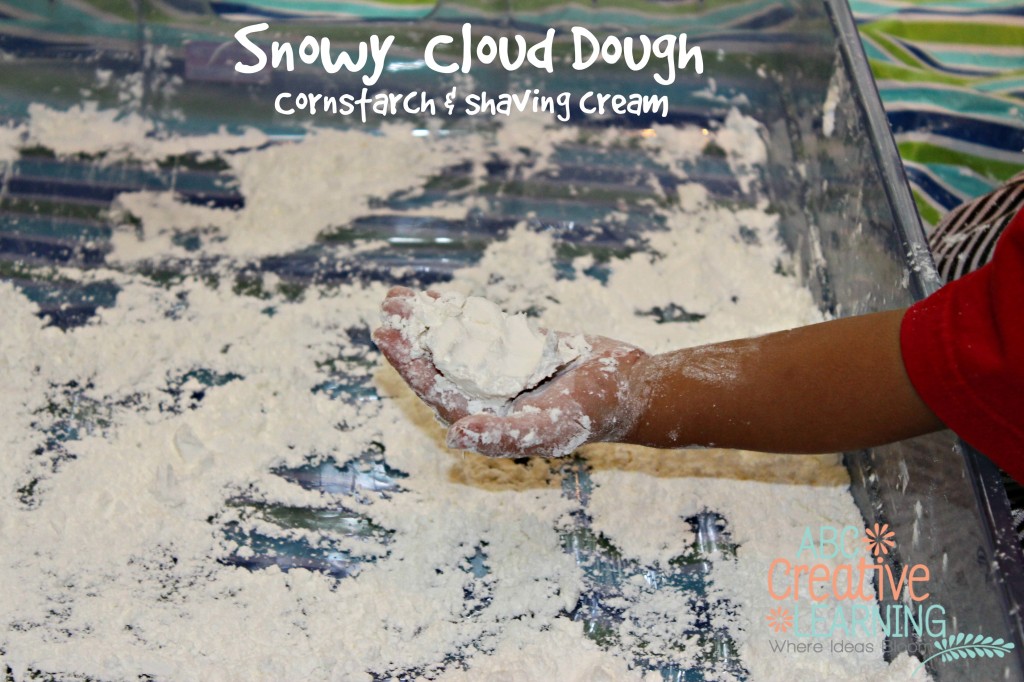 One of the things about living in Florida during the summers is that although you have sunny mornings, usually by late afternoon the storms start moving in.  The girls have been playing outside everyday, but after a busy day yesterday there was just no time, so we played inside and made some Snowy Cloud Dough.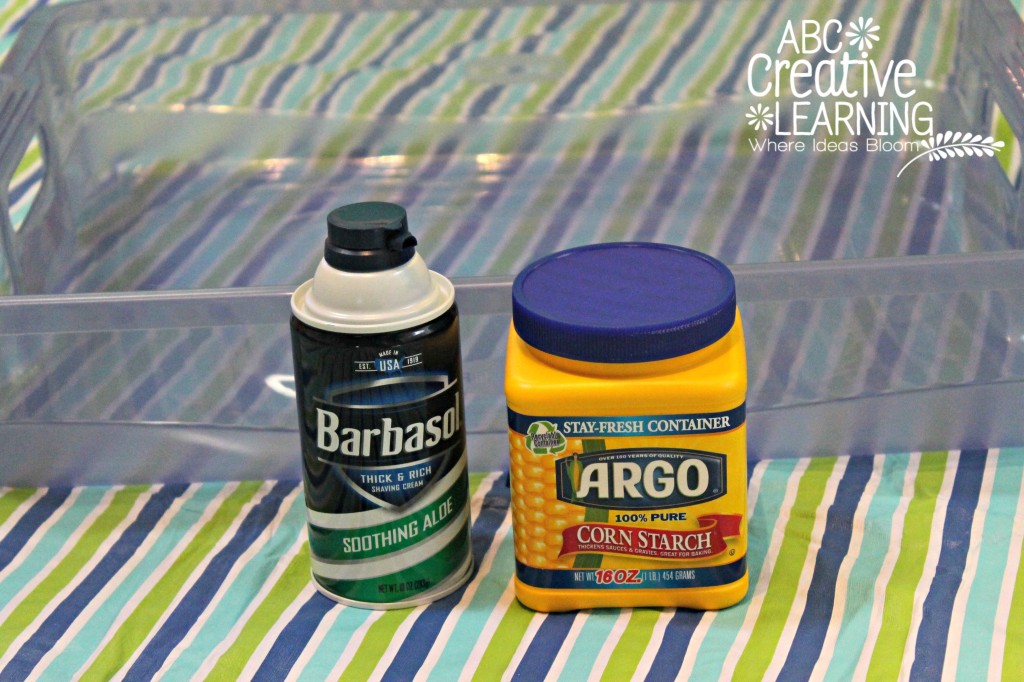 There are a few things that I always keep at home for a last minute experiments or crafts… and that is Shaving Cream and Corn Starch!  On a rainy or hot day staying inside is the only option and these two ingredients can be used with so many different ideas.  Make sure if you are doing this fun activity inside that you lay down a large blanket or table cloth.  It can get quite messy!
Ingredients for Snowy Cloud Dough:
Shaving cream
Corn starch
Large bin
Large blanket and table cloth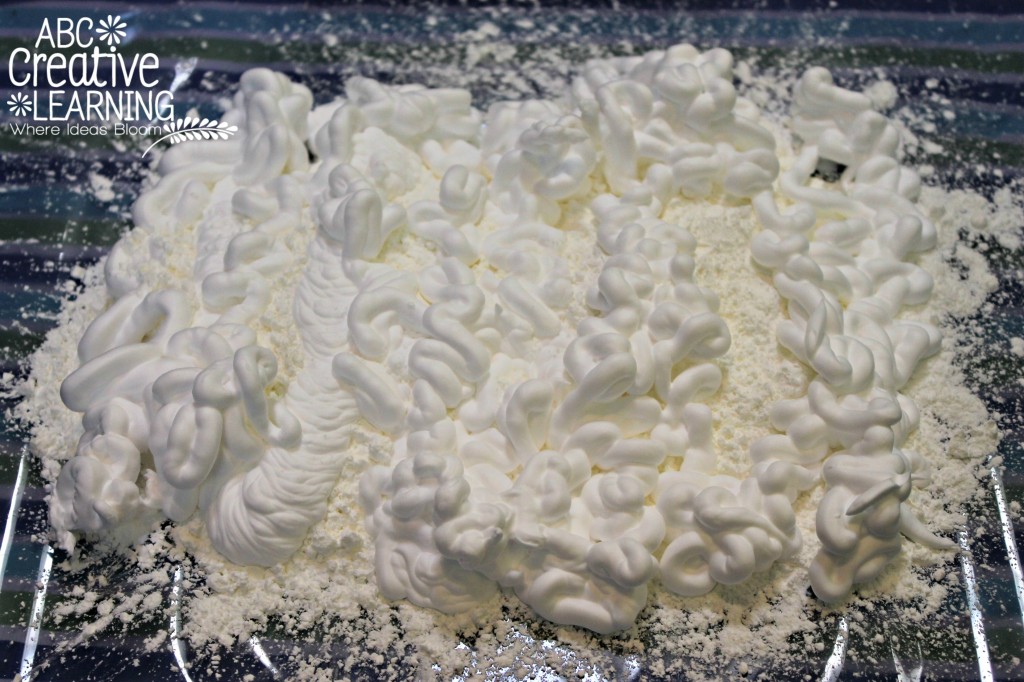 I knew that being inside the house I wasn't going to make a full batch.  If we were outside I would have dumped the entire container of corn starch (maybe even two) in the bin and added most of the shaving cream, but because I really wanted to keep the mess minimal I only made half the batch.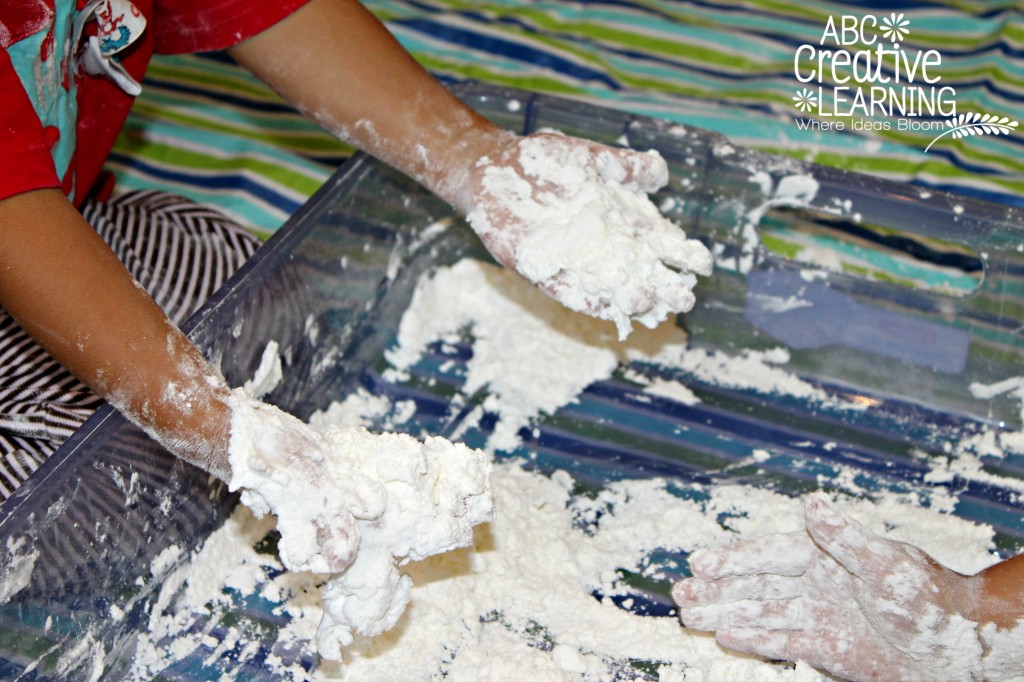 I poured half of the corn starch in the bin and added about 8 lines of shaving cream right on top.  I then let the girls mix everything up together until the consistency was right. That was a little messy and sticky, but they seemed to enjoy it 🙂  Feel free to add more corn starch or shaving cream.  It should feel like sand, but be able to mold into shapes as well.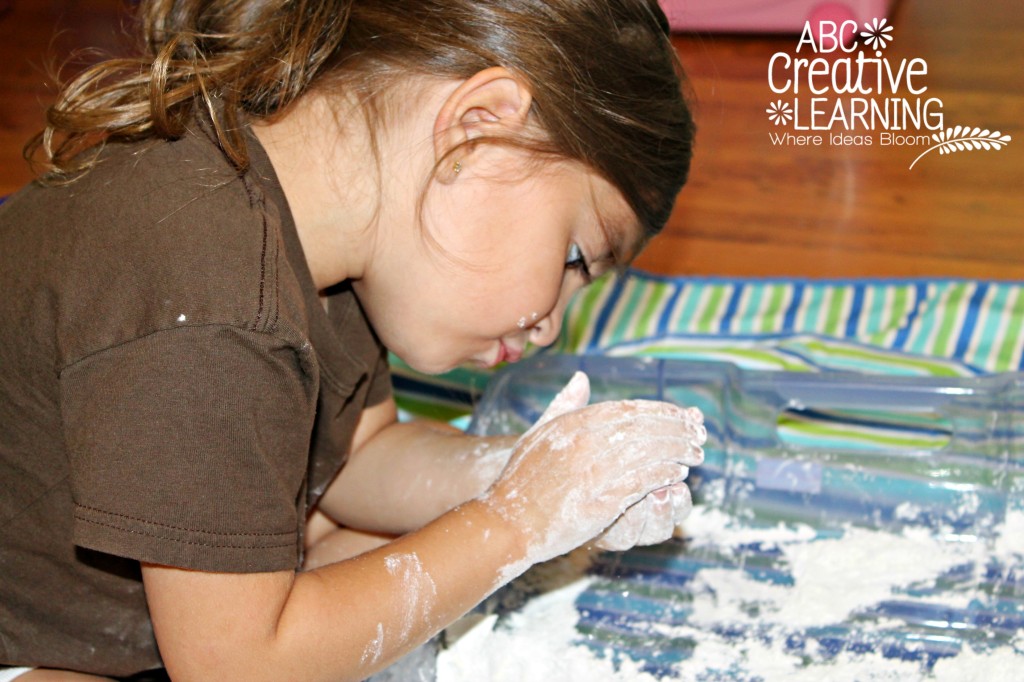 The girls created lots of snow men, which by coincidence all went by the name of Olaf 🙂  At one point they even made snow mountains where Elsa lived.  Yeah, I think they are a little bit obsessed with Frozen.  I wonder how long that will last.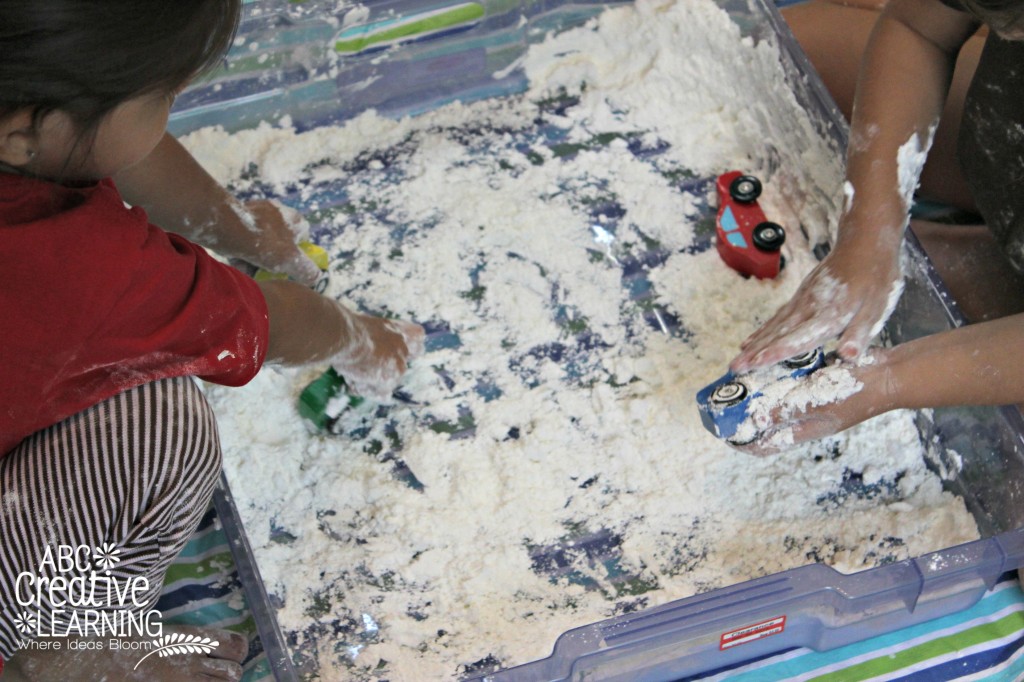 Then our Snowy Cloud Dough turned into a Car Wash.  All of sudden cars where being rubbed and clean.
Don't mind the Target Clearance sticker 🙂  I got these bins for $3.65 each and I stocked up!  They are perfect for sensory bins and messy crafts.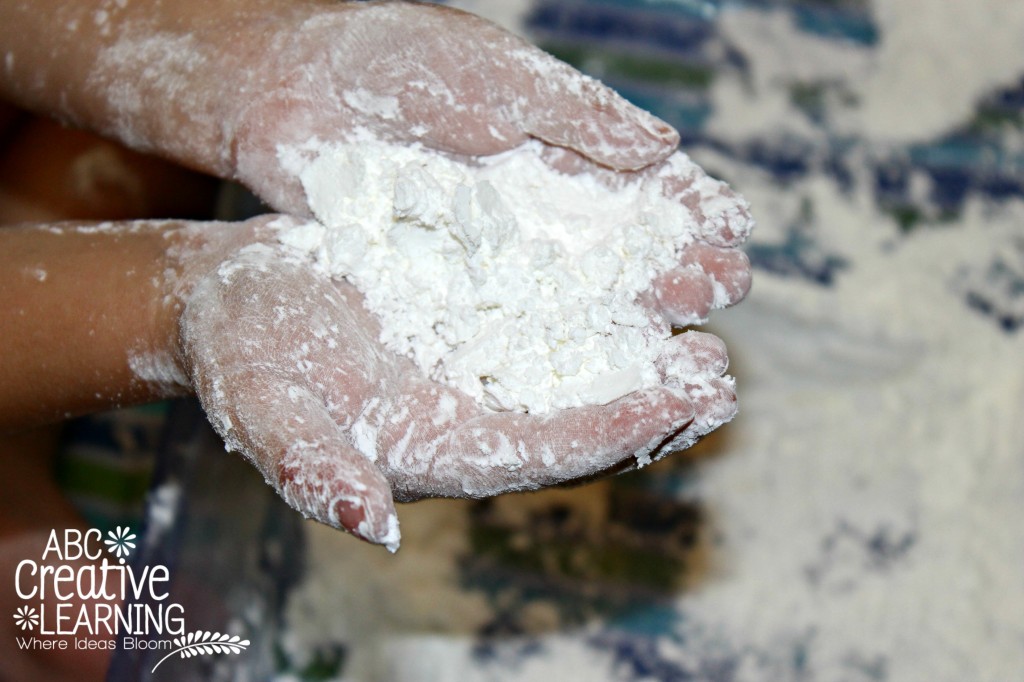 Hope you have a wonderful sunny summer, but if you ever get rained in, try our easy Snowy Cloud Dough recipe for some inside fun!
Have you ever made Cloud Dough? Share with us the ingredients you have used.