This post was sponsored by Redbox as part of a program with Influence Central. I received complimentary products to facilitate my review. #GiveALilRedbox #IC
As the holidays approach we are all in a gifting mood, but sometimes finding the perfect gift for someone can be a bit difficult. So, this year gifting someone the love of movies might be the perfect solution for a night of relaxation, movies, and a delicious sweet treat like my Holiday Popcorn Mason Jar Treat recipe!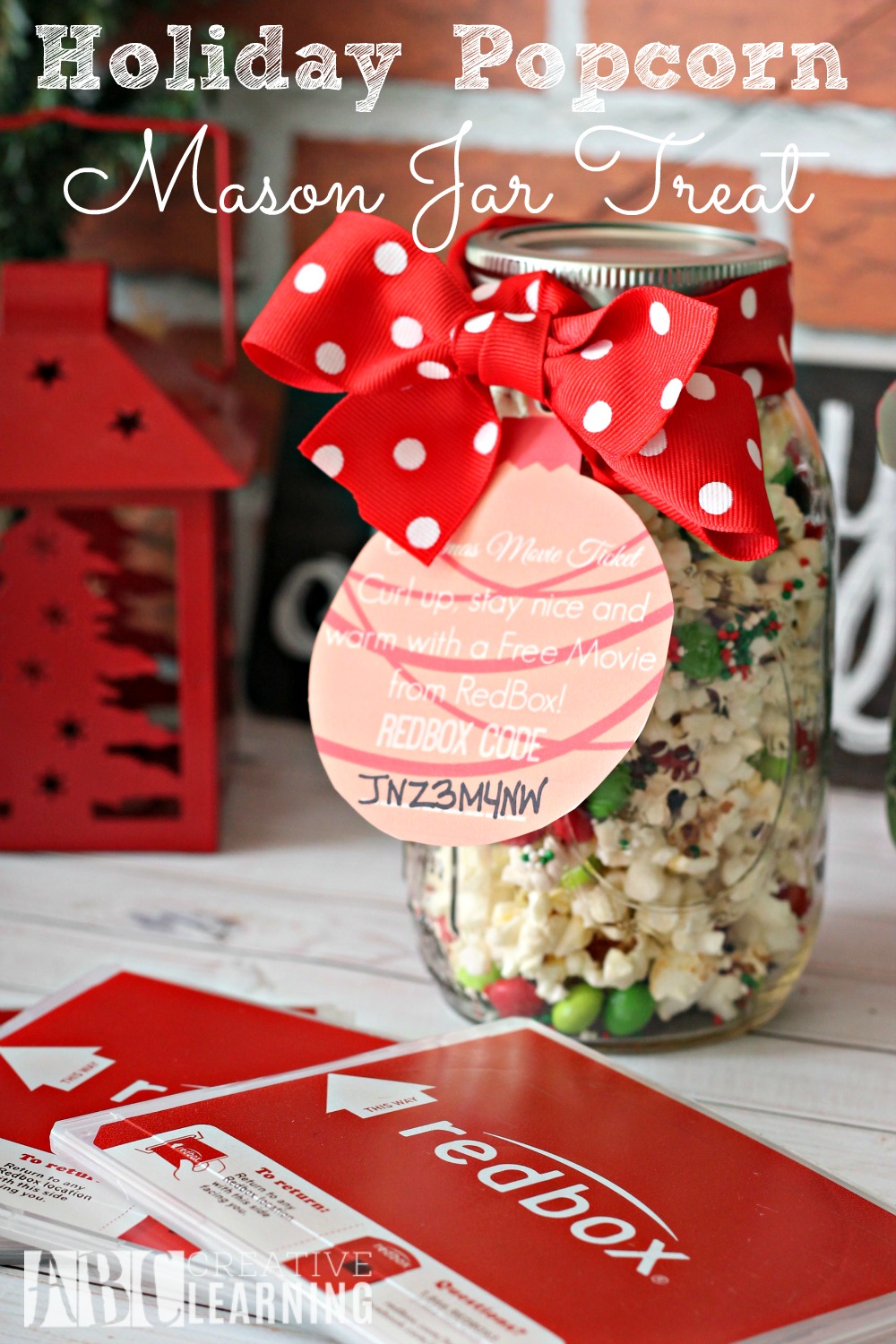 Holiday Popcorn Mason Jar Treat
I absolutely love how movies really make you feel, from happy, to sad, to being on the edge of your seat! It's a great way to relax and let your mind rest for a bit when the holidays get a bit crazy. So, this year we are holiday gifting Redbox's e-gift cards and promo code bundles along with my special holiday popcorn recipe is the way to go!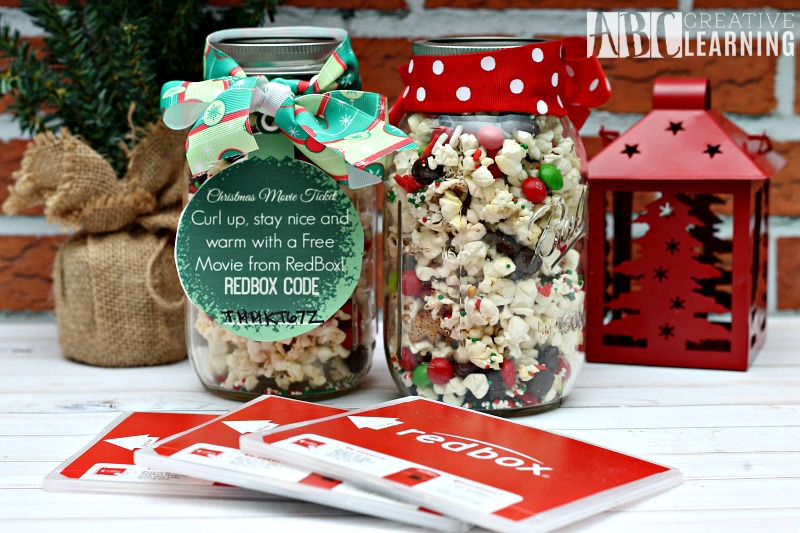 I'm all about thoughtful, yummy, and easy peasy! This holiday gifting idea is exactly that and more! Our lives are just so busy now that we don't take the time to wined down and enjoy the simple things in life, like watching a movie with a loved one! This is something my hubby and I used to do all the time and thanks to Redbox we are able to do this again during the holidays and really take a deep breath to relax.
Think about those busy teachers, school bus drivers. mail person (who by the way are really busy this time of year), friend, family member, or even your kiddos friends would absolutely love a gift like this because not only can you rent movies with them, but also games!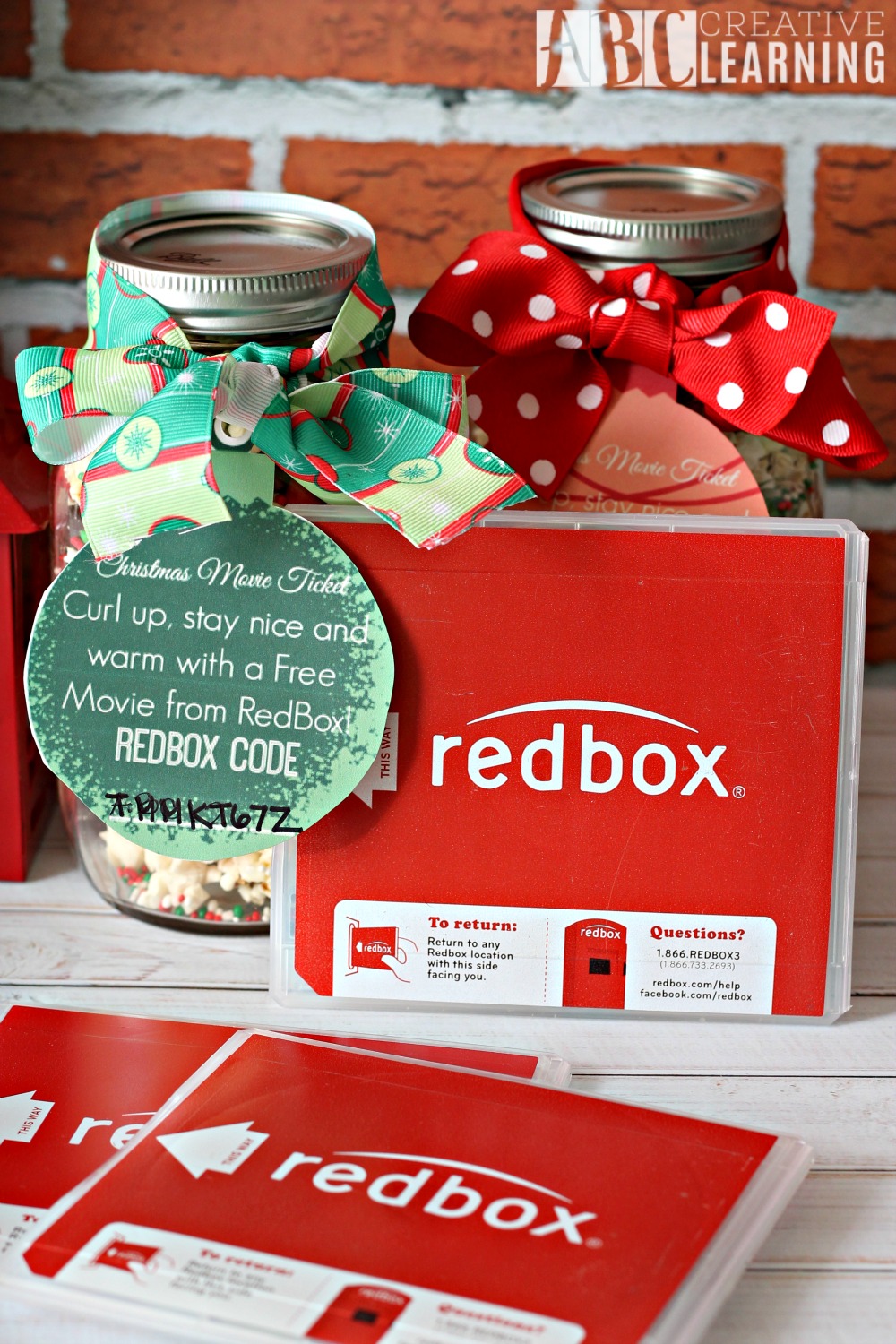 Creating a Holiday Popcorn Mason Jar Treat:
Ingredients:
Your favorite popcorn
Holiday skittles or M&M's
Holiday sprinkels
Mini dark chocolate morsels
Marshmallows
Mason Jar with lid
Ribbon
Printable Tag for your Redbox Codes (Print below for FREE)
Step One: Pop your favorite popcorn bag. 1 bag of popcorn will be enough to make 2 full size mason jar treats. Allow your popcorn to cool off completely, you don't want those chocolate morsels melting.
Step Two: Scoop a bit of popcorn into your mason jar, then add your sweet treats, then scoop more popcorn. Keep doing this until your mason jar is filled with treats!
Step Three: Tie a holiday ribbon around your mason jar and attach your gift tag. With a pen or sharpie write down your Redbox code on the bottom and gift to someone you special!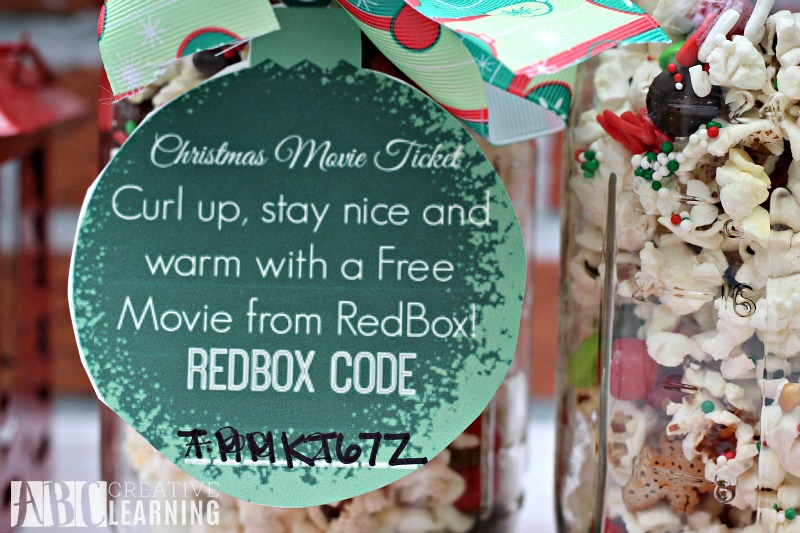 Print out your FREE Holiday Mason Jar Treat Redbox Tag! Perfect for adding those gifting codes!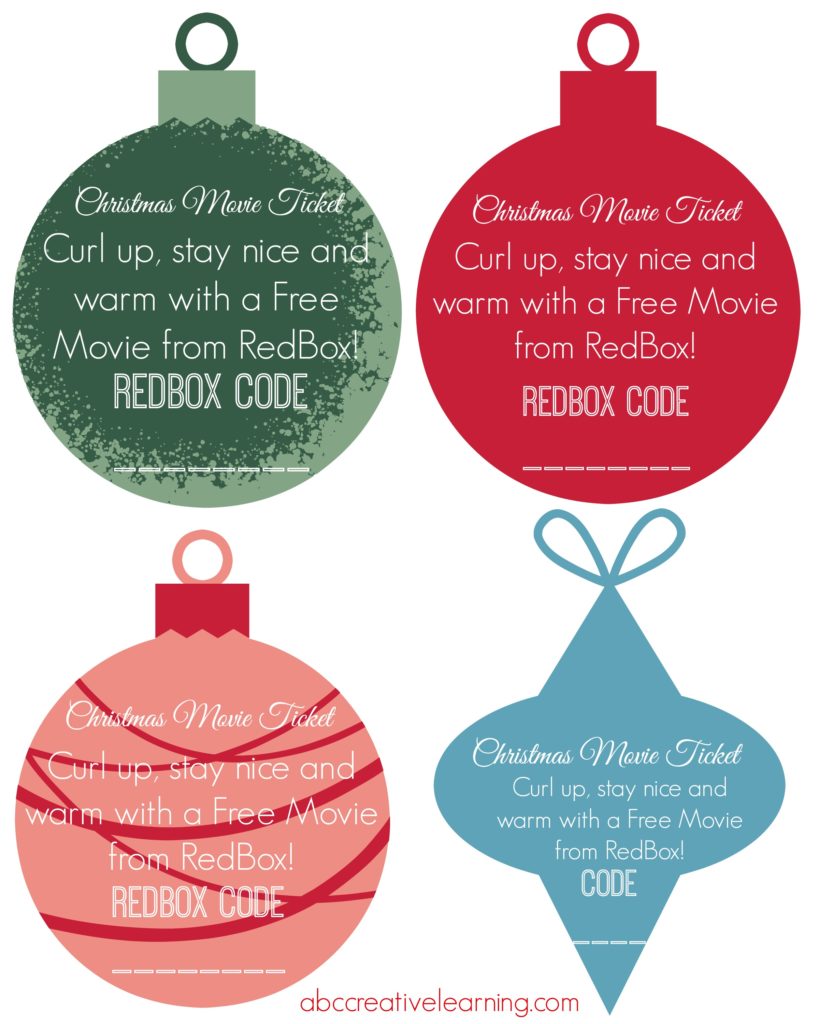 As you can see it's really easy to gift someone something simple, but with lots of value! Giving someone the time to relax is a the gift that keeps on giving!
Here are some suggestions of some of the movie my hubby and I have recently watched and completely recommend!
Jurassic World will keep you on the edge of your seat
Inside Out is the perfect family movie
Pixels is funny and the husbands will enjoy
Pitch Perfect is perfect for the mommas
Ant Man perfect for the hubby
Tomorrowland is a great movie to watch with the kiddos
Also check out and sign up for the Redbox Play Pass!
Make sure to check out I-C giveaway contest for Redbox, which you are able to enter to win a year of free Blu-ray rentals! That's a movie a week for a year! How awesome is that? Contest opens on November 23, 2015 and ends on December 21, 2015! So, make sure to enter now!
Be sure to follow Redbox on Facebook, Twitter, Pinterest, and Instagram to keep up with all their news!
As you can see we love movies and we would love someone to gift us some Redbox codes! Hint… Hint.. to those family members reading!
What movie have you not seen and can't wait to see snuggled in bed?