If you're a fan of either virtual reality or Disney's Wreck-It Ralph movie, then you are going to love this Ralph Breaks VR Experience we had a chance to check out in LA's The VOID. Thank you to Disney for inviting me on the Ralph Breaks The Internet Movie Premiere. This post contains affiliate links.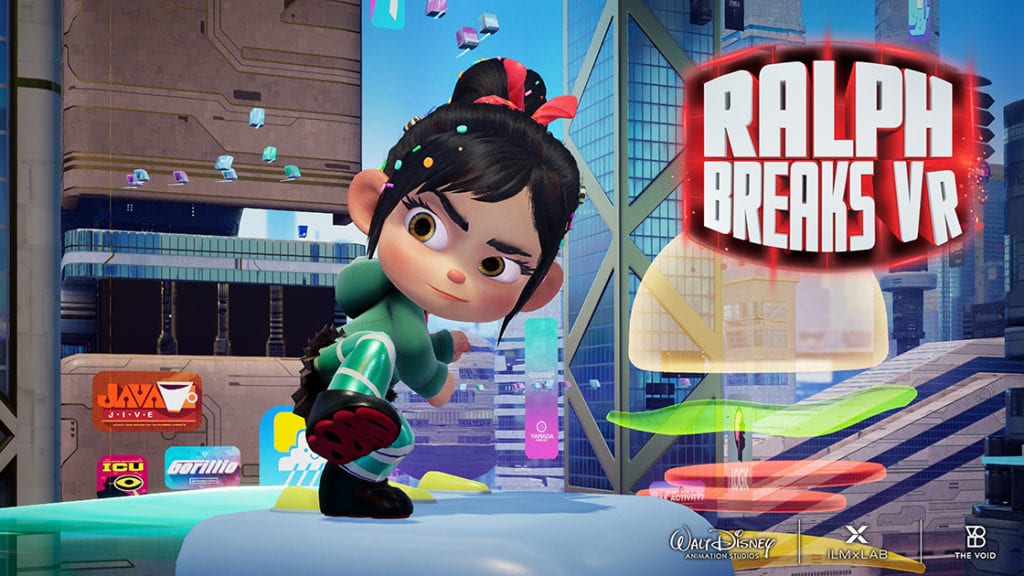 Ralph Breaks VR Experience At The VOID
I just have to share that I had the most amazing time at The VOID a few weeks ago and being able to experience Ralph Breaks VR was phenomenal! I've never experience virtual reality like that before and although I don't want to spoil it for those who are going to check out it, I did want to share with you some fun things we got to do and what to expect if you go.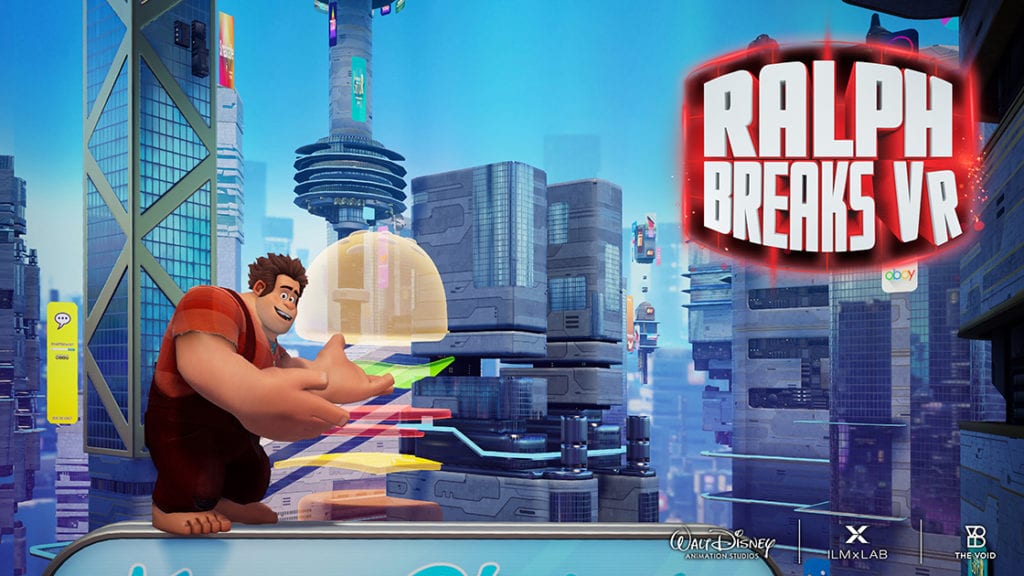 What Is Ralph Breaks VR?
In teams of 4, guests will break into the internet with Wreck-It Ralph and Vanellope von Schweetz disguised as characters from the film called "Netizens" to play the newest, coolest video game ever. Ralph Breaks VR introduces two brand new locations, Dunderdome and Pancake Milkshake Diner, and a new antagonist, B.E.V. voiced by writer Pamela Ribon, which stands for "Built to Eradicate Viruses." For more on this original hyper-reality story, watch the launch trailer.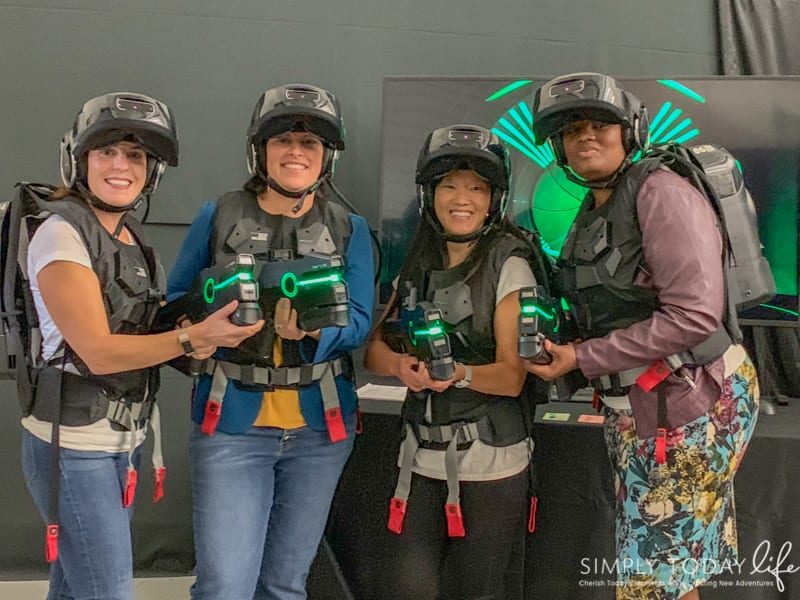 That's exactly what we did! We got a chance to be one of the first ones to experience Ralph Breaks VR and it was amazing! We got a chance to run around with Vanellope and Ralph in a virtual reality world that feels all too real. As you can see we are wearing helmets and even a vest. This helps everything come together and make it feel as if you truly are apart of the game.
Every wall and room is real. Oh, and watch out for your "friends" because it's too tempting to shoot pancakes at each other and you feel every hit. Not hard, but it's so real and so cool! I seriously cannot wait to do it again soon!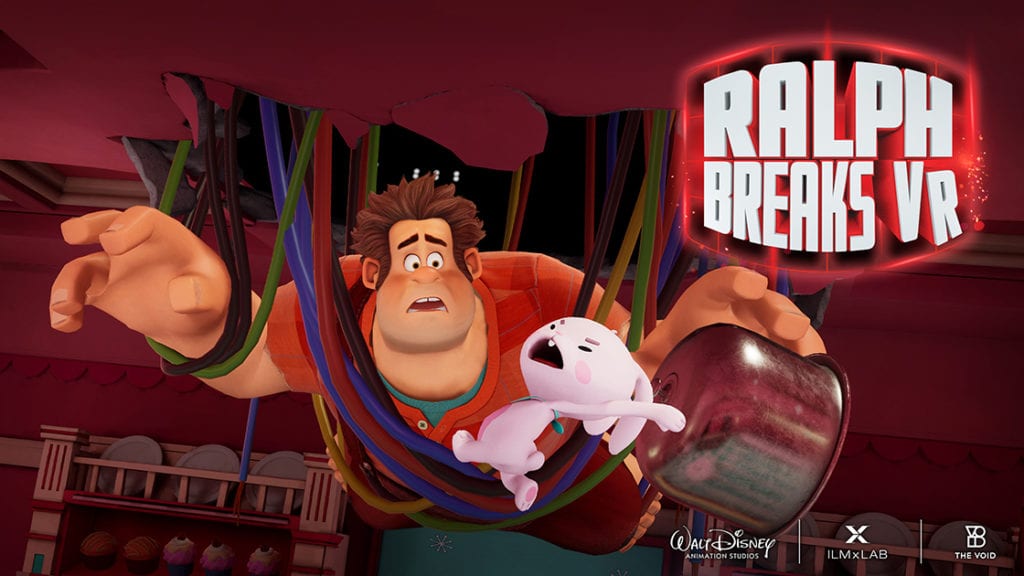 Where Can You Experience Ralph Breaks VR?
I'm so glad you asked because you are going to want to know and get your tickets ahead of time!
Disney Springs
Downtown Disney District
The VOID
So make sure to check out dates for the experience in one of these locations because you don't want to miss the once in a lifetime experience with Vanellope and Ralph themselves! Don't forget, it all begins on November 21st in participating locations so get your tickets below!
TICKETS ON SALE NOW FOR RALPH BREAKS VR, THE ORIGINAL HYPER-REALITY EXPERIENCE FROM ILMxLAB, THE VOID, AND WALT DISNEY ANIMATION STUDIOS Starting On November 21st!
We also had a chance to take some awesome photo with this Ralph Breaks The Internet inspired background. There's no one I would have shared a pancake or milkshake with then these girls right here! Unfortunately, this photo opportunity will not be available at Ralph Breaks VR locations, I just had to share how cute this was from one of the movie scenes.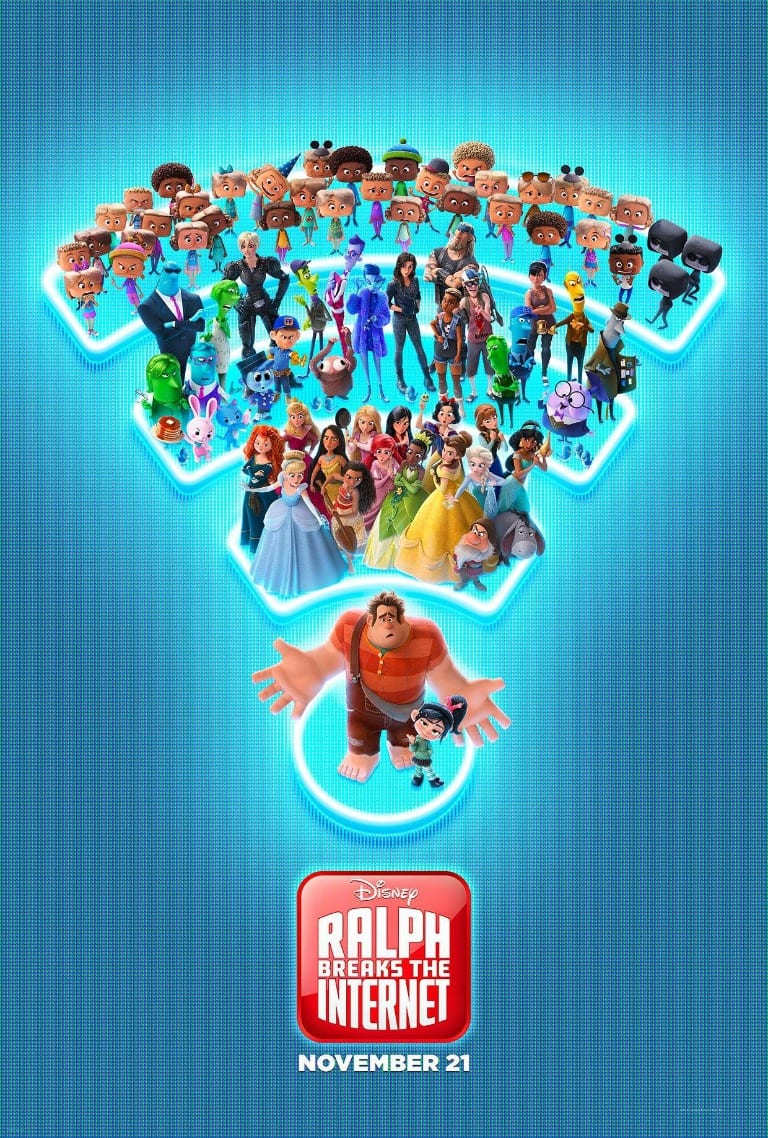 About Ralph Breaks The Internet
In "Ralph Breaks the Internet," video-game bad guy Ralph (voice of John C. Reilly) and best friend Vanellope von Schweetz (voice of Sarah Silverman) leave the comforts of Litwak's arcade in an attempt to save her game, Sugar Rush. Their quest takes them to the vast, uncharted world of the internet where they rely on the citizens of the internet—the Netizens—to help navigate their way. Lending a virtual hand are Yesss (voice of Taraji P. Henson), the head algorithm and the heart and soul of the trend-making site "BuzzzTube," and Shank (voice of Gal Gadot), a tough-as-nails driver from a gritty online auto-racing game called Slaughter Race, a place Vanellope wholeheartedly embraces—so much so that Ralph worries he may lose the only friend he's ever had.
Go See Ralph Breaks The Internet On November 21st

You Are Also Going To Love:
I have done a bit of research and learned that if you love this Essential Oils Vapor Rub for Cough article then you will also love the following articles I have put together for you:
Will you be visiting Disney to experience Ralph Breaks VR?