Do you find yourself going crazy on rainy days and trying to figure out a way to entertain the kids?  Well… here is a super easy and simple Rainy Day Window Mosaic that the girls did last week on very, very rainy day!  I have to say, that this has been one of the easiest crafts and kept them busy for over an hour.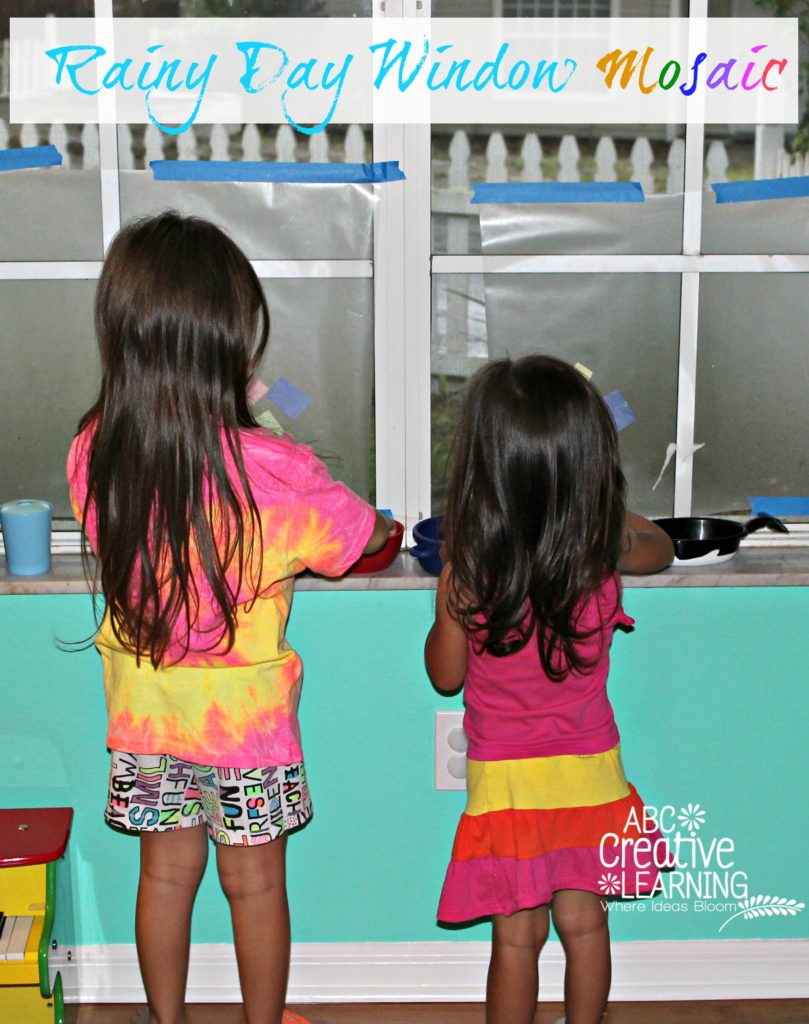 There are a few arts & crafts materials that I always have handy at home, contact paper and tissue paper are definitely on that list!  These two items can really save you on a rainy day like the one we had last week!  The best part is that they are very cheap and can be found at your local dollar store.  Plus, tissue paper can be used for gift bags as well, so make sure to always have some handy.
Materials Needed:
Tissue paper
Contact paper
Scissors
Paint tape or paint that is easily removed
A window to decorate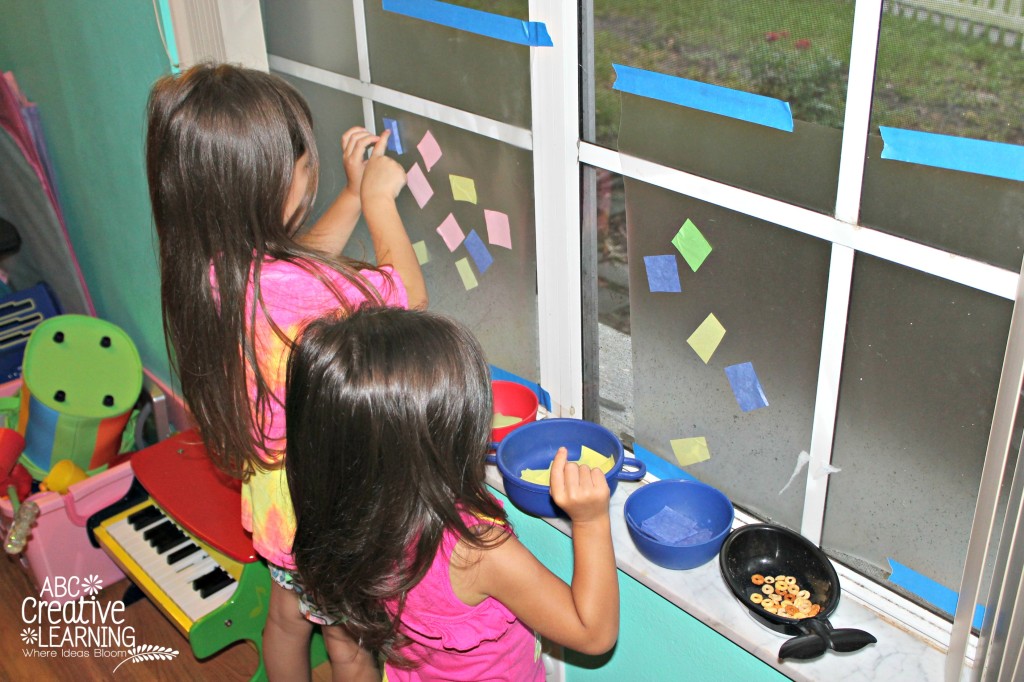 Cut your tissue paper into small squares and divide them into small bowls or cups.
Cut out a square piece of contact paper and using an easily removable tape, tape the piece of contact paper on the window sticky side facing you.  I used paint tape just because I know that I would be able to remove it easily without leaving any adhesive or stickiness on my windows.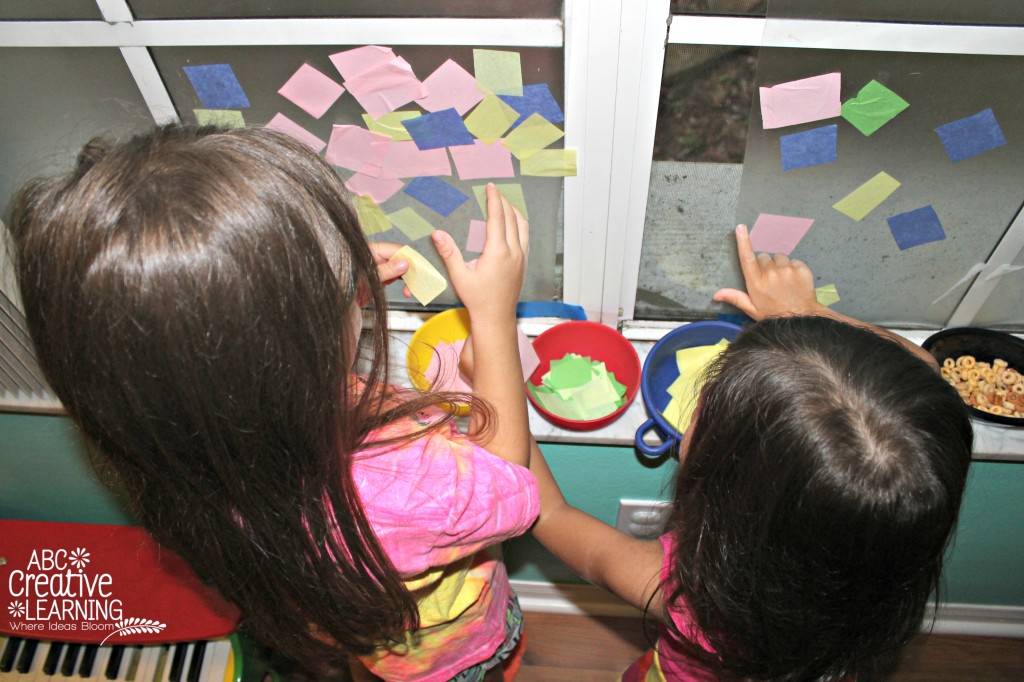 Not only did this keep the girls busy for a good hour, but they also worked on sharing.  I cut out 4 different colors of tissue paper for them to share and then placed it on the window sill for easy reach.  I think they did pretty well sharing and respecting each others craft.  Plus, a little snack while crafting did keep them both pretty happy 🙂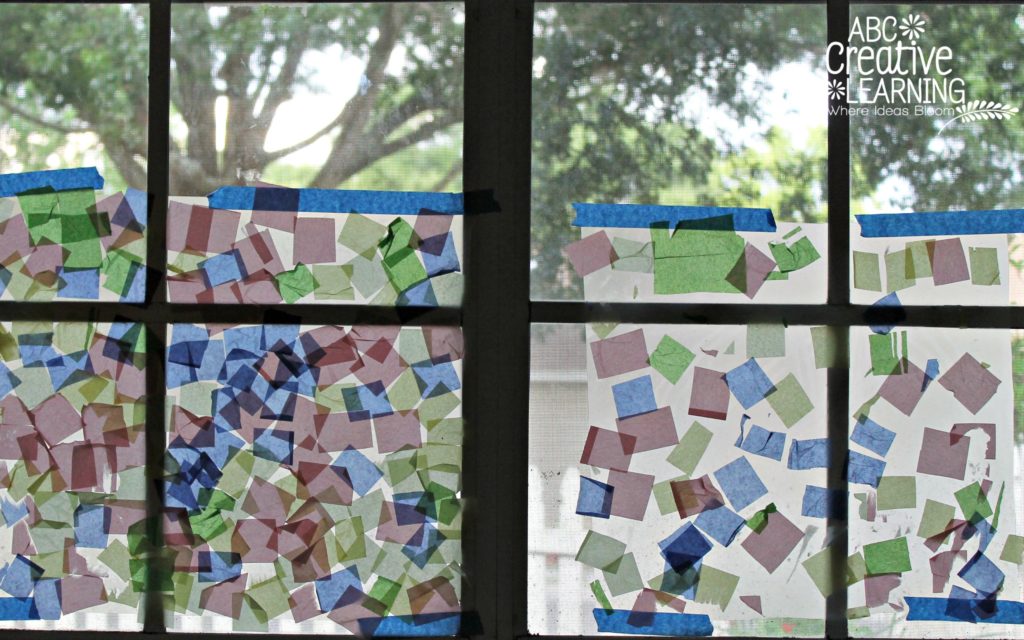 I'm happy to say that our Window Mosaic is still up!  As you can see Kaidence as been tweaking hers a bit here and there 🙂
What's your favorite rainy day tissue paper activity?