Jump to recipe
On days where I have tons of errands to run, writing to get finished, loads of laundry to get washed and folded, dinner is the last thing on my mind.  I usually do try to plan weekly meals to make sure I have all ingredients and I'm not having to run to the store at the last second for items, but honestly, on those crazy days we usually end up either eating cereal or sunbutter sandwiches!  So, here is a super Easy One Pot Spaghetti Recipe the entire family will love!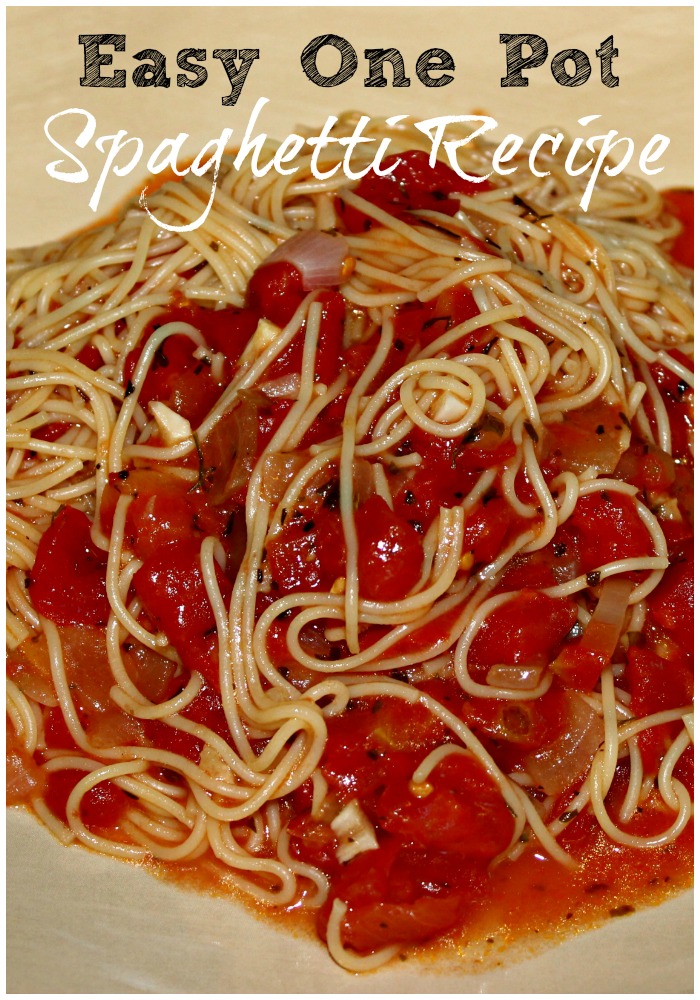 I really do enjoy cooking and trying out new recipes, but my favorite ones have to be crock pot and one pot recipes!  Don't want to spend the night cleaning pots and pans?  Good, because neither do I!  Seriously… this is super easy and who doesn't love a good spaghetti recipe, right?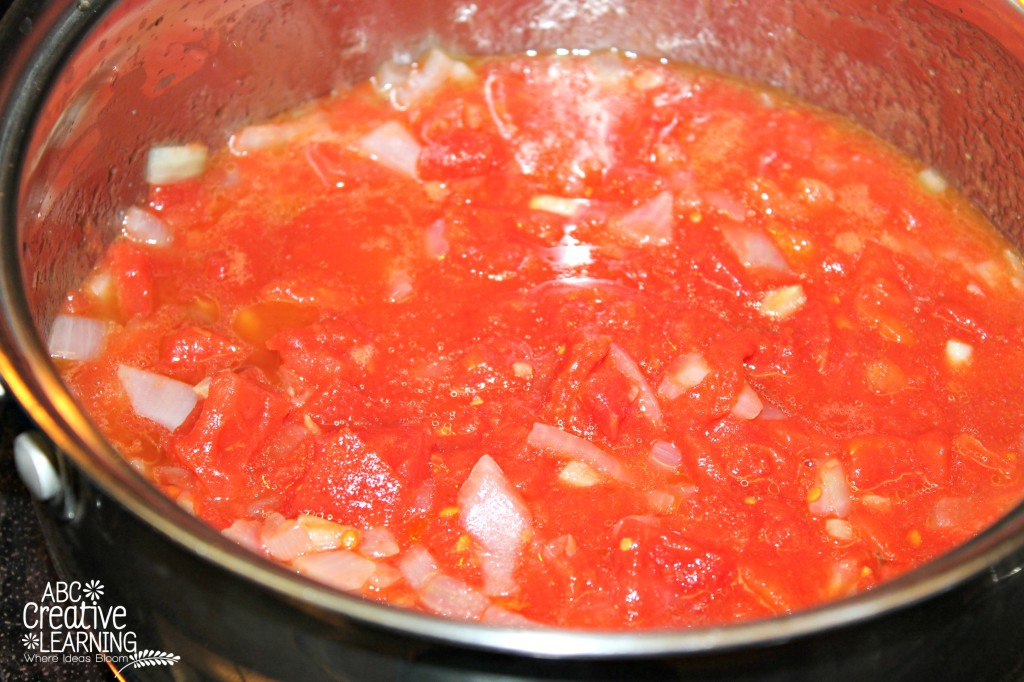 To start saute your onions in the olive oil for a minute or so and then add the garlic for another minute.  You want the veggies translucent before adding anything else to the pot.
Bring your heat to a medium high and add your tomatoes, all your spices, sugar, broth, salt, pepper, and bring up to a boil for about 10-15 minutes.  Now, I like my sauce to be on the runnier side when doing my one pot spaghetti, so I usually add a little bit more broth.  If you like yours on the thicker side, you can add some tomato paste to thicken it a bit and it will taste as fabulous!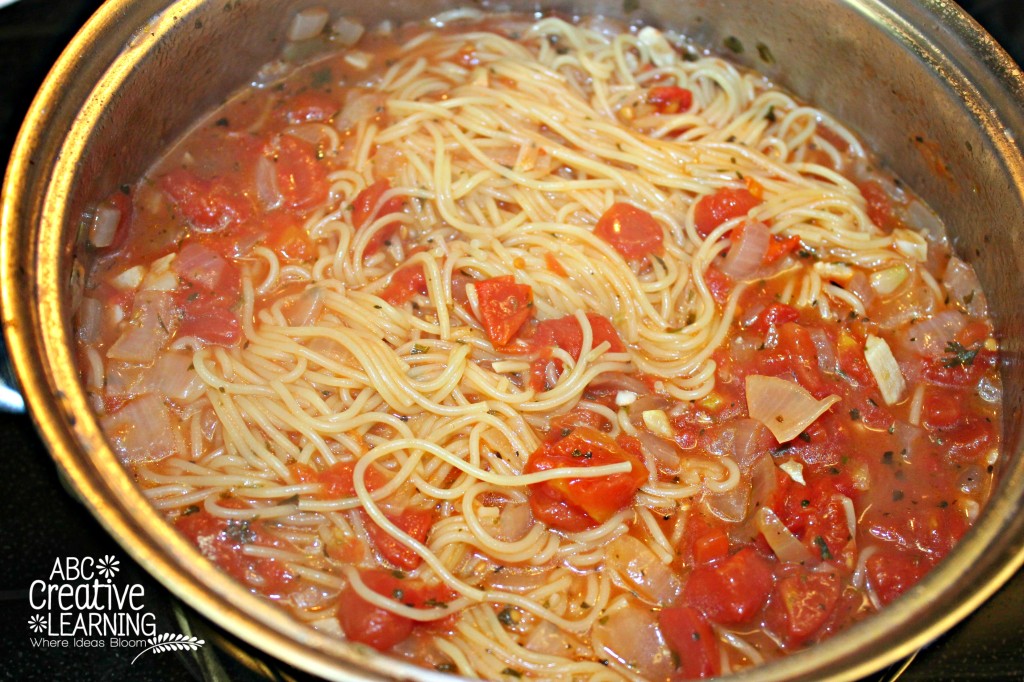 Bring the heat down to a low simmer and add your spaghetti to the sauce.  Simmer for about 15 minutes or until the past is al dente.  Serve and enjoy!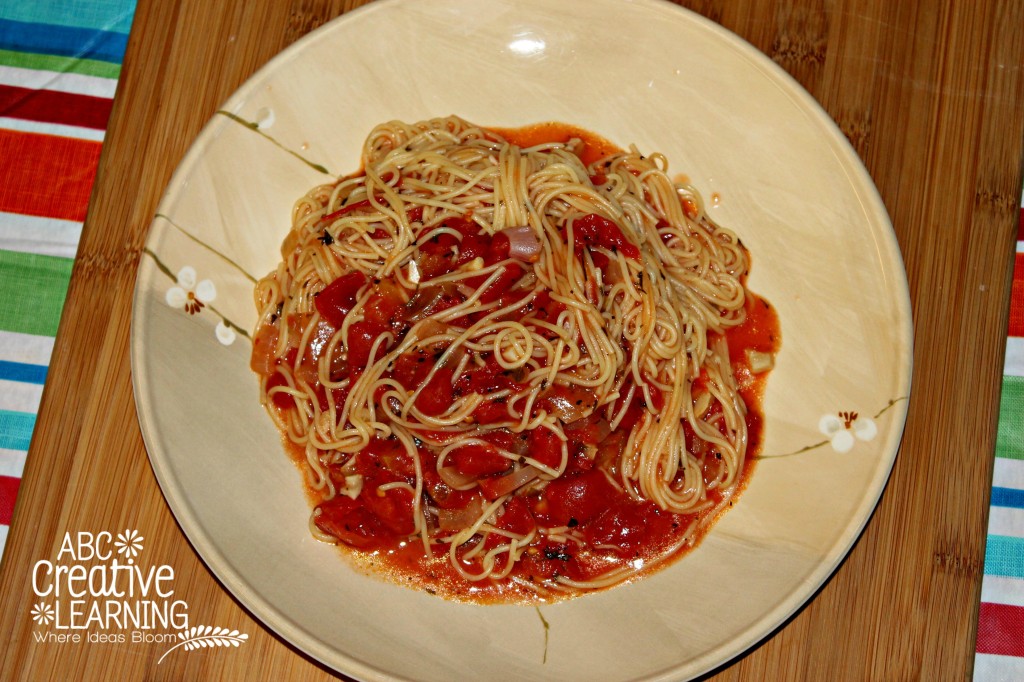 Easy One Pot Spaghetti Recipe

Ingredients
1 box of spaghetti (I used angel hair)
6 tablespoons of extra virgin olive oil
2 onions chopped
4 garlic cloves minced
2 cans of diced tomatoes
1 teaspoon of sugar
1 container of chicken broth (about 6 cups) Add more for a more liquid consistency
1 tablespoon of basil, parsley, allspice, thyme, and oregano
a dash of salt and pepper
Instructions
In a pot add your EVOO (extra virgin olive oil) to a heated pan.
Add your onions and saute for a minute and then add your garlic for another minute
Bring up the heat to a medium high and add your tomatoes, sugar, broth, basil, parsley, allspice, thyme, oregano, salt, and pepper. Bring it all to a boil for about 10-15 minutes.
Turn down heat to a low/simmer
Add your spaghetti to your pot until al dente, about 15 minutes or so
Enjoy!
What's your favorite one pot recipe that the family loves?