This post may contain affiliate links.
The best part about homeschooling is that there are no hard set "rules" on how you should do things. The best way to set your homeschool room up is really whatever way works best for you and for the kids. If they work best with lots of hands on learning, obviously you'll want more open space for creative play. Which is exactly how we have our room set up. Older kids are great at knowing how they like things set up, so ask for their input, too. Organizing Your Homeschool Room should be fun and create organization, not stress!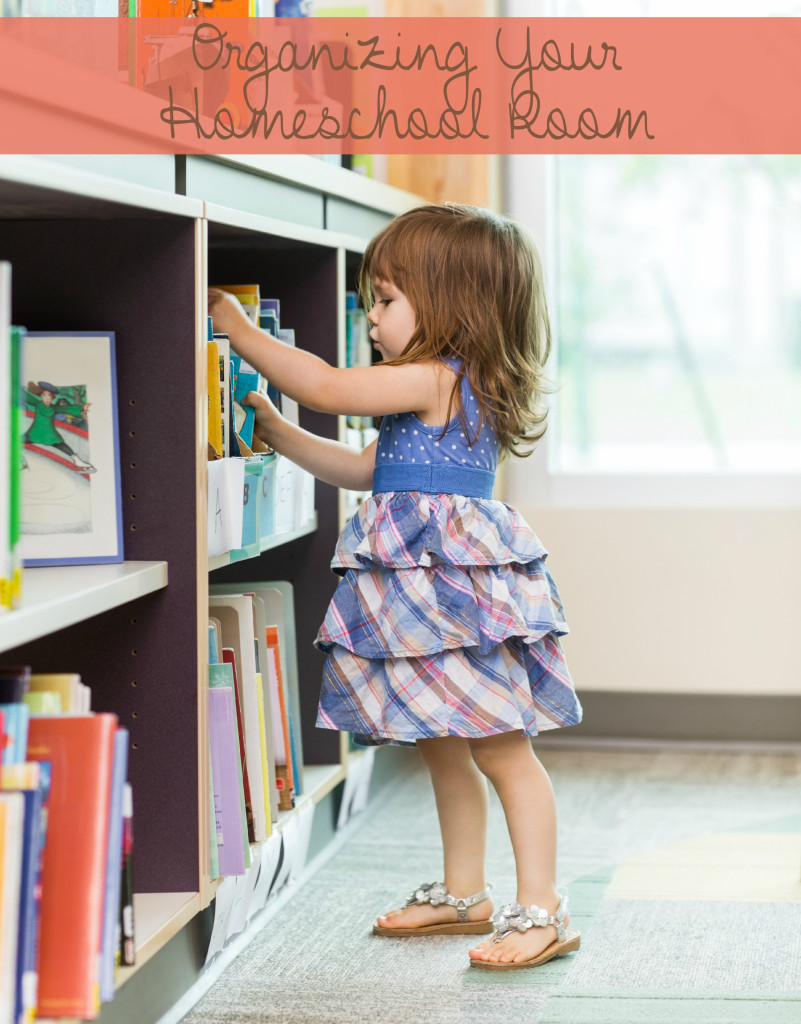 It can be discouraging to look at your space and realize it's only 1/4 the size of "everyone else's", but remember, that's less space to clean! Instead of focusing on the space you don't have, focus on the space you do have, and utilize it as best you can by counting every square inch, including wall space! I'm talking with experience on this!
If you're anything like us, paperwork surrounds you! To cut back on papers just sitting everywhere, scan artwork and save on the Cloud or get some sheet protectors and put them all in a binder!
Here are some things I found while looking for homeschool room organization inspiration (whoa, that's a mouthful!):
I love this homework station turn table.
Adding a decorative rug helps with some separation to an area so it can be its own "corner" if necessary. This is great for calendar and weather or for reading time.
Show off their art work by creating a wall gallery. My girls love it when I hand up their art work! It shows that you are proud of what they did.
Add real plants or pets to the room. This doubles as learning and making your space more lively. I personally love to have a butterfly or bug area during Spring and some shells and sand during summer. Change it around according to the seasons or holidays too!
Use chairs that can be moved out of the way when necessary. This is especially important if you do have a smaller space like we do.
Have corner space? Make the most of it. Every inch of your homeschooling room or area should be used to its best potential.
Utilize wall space. Not only will this make it feel more like your classroom, but it will also help with lessons when necessary.
Create a command center to stay organized! If it weren't for my calendar command center our schedule would be a mess. Especially because we both work from home.
Keep arts and crafts supplies organized, so they don't get too out of hand! When you know what you have stored you won't over purchase materials. Which I have done a million times! Keep organized and label your supplies.
Don't hoard school supplies – or anything, really! We all know how easy it is for things to stack up, quickly. Prevent that from happening by asking yourself if you really need something before purchasing it. If you do end up with extras, clean out the old stuff and donate it. Doing a purge once every month or two is a great way to keep things from getting out of hand!
What other ways do you keep your homeschooling room organized?