Summer treats are the best when you're celebrating southern family treats with Mayfield Creamery and The Ravenous Pig. This month Mayfield Creamery and The Ravenous Pig have partnered together to bring some southern flair in their summer treats. Thank you, to Mayfield Creamery and The Ravenous Pig for allowing us to taste your delicious creations. All delicious opinions are my own.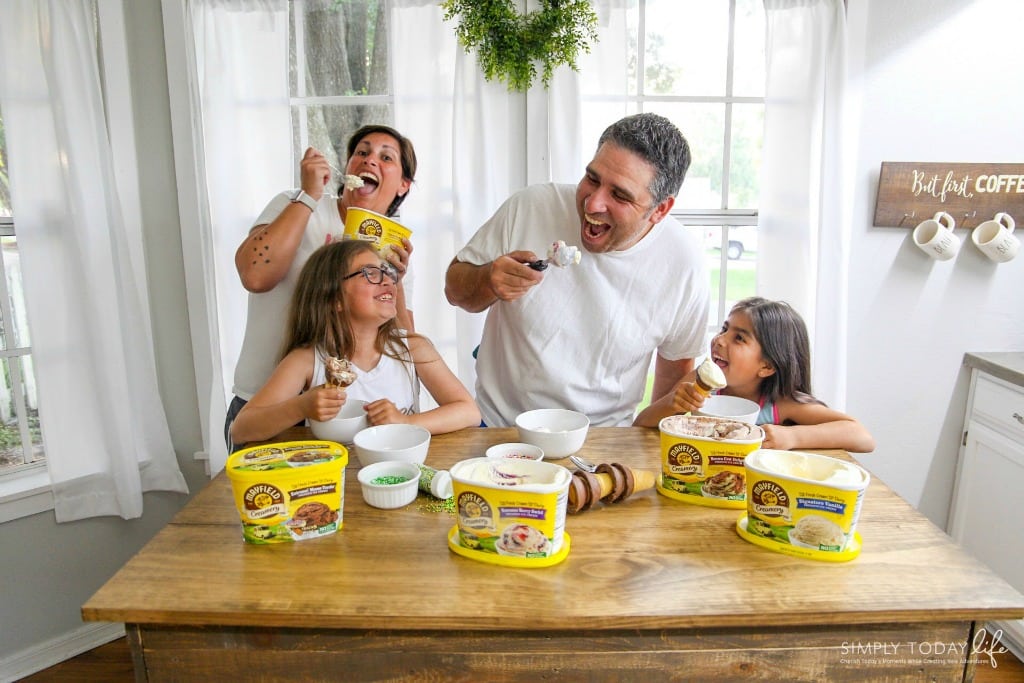 Celebrating Southern Family Treats With Mayfield Creamery and The Ravenous Pig
If you're a fan of Mayfield Creamery Ice Cream and you just love exquisite southern cuisine then you need to check out this special partnership with The Ravenous Pig. Our freezer is always stocked with ice cream during hot summer months. The only thing is, our family can never agree on just one or two flavors. Everyone has to have their own. Thank goodness, Mayfield Creamery carries such a huge wide selection of flavors. Standing in front of the Publix ice cream aisle seems to take the longest when I go grocery shopping.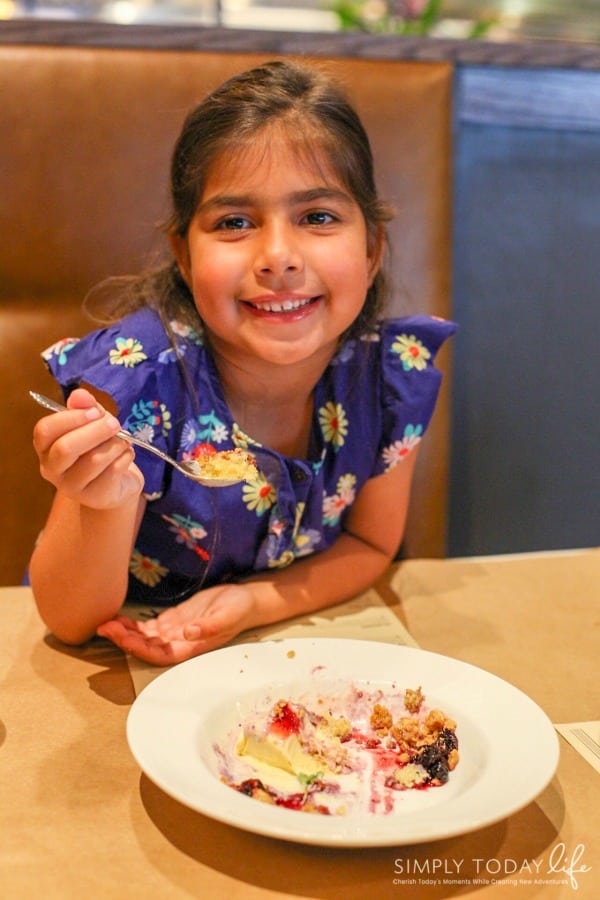 I was so excited when I was asked to visit The Ravenous Pig to try out some of their new summer desserts in collaboration with Mayfield Creamery. We couldn't resist! Not only have I visited The Ravenous Pig several times with friends just for their desserts, but I was excited to bring my two girls along with me.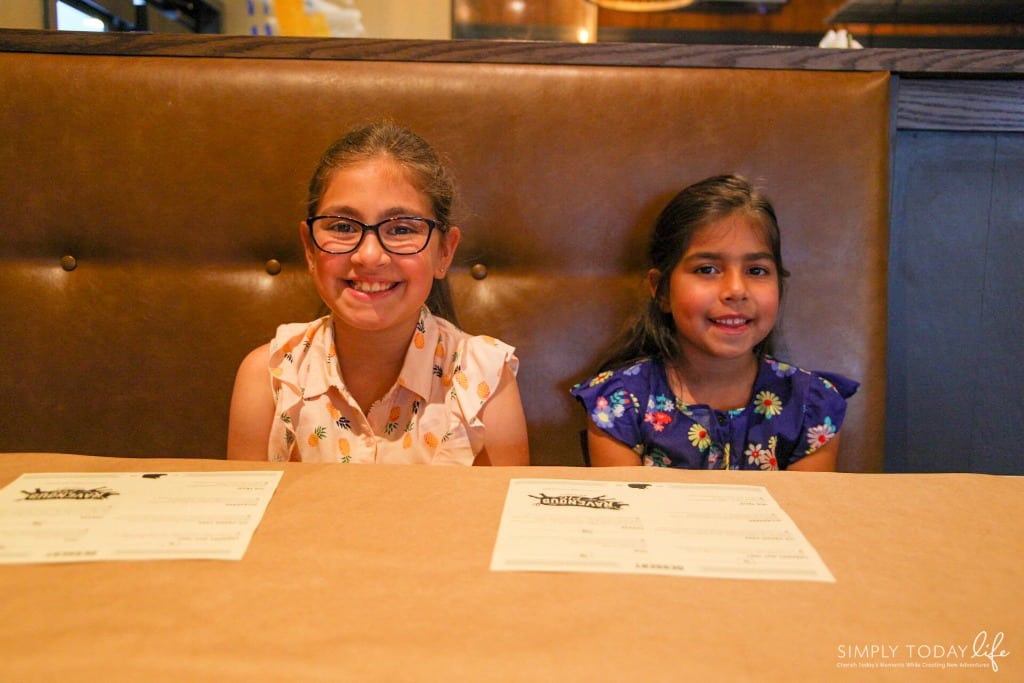 We were super excited to try out some of the desserts that chefs James and Julie Petrakis at the popular restaurant The Ravenous Pig in Orlando, FL had created. The Ravenous Pig is a hip restaurant that is very popular with the locals, especially adults on the weekend. It's a great moms night out location, especially if you love desserts. One of the reasons I was so excited about this collaboration is because we are such a big fan of Mayfield Creamery. Their ice cream uses fresh cream from their own dairy, with no artificial growth hormones, and from family recipes that have been perfected over three generations since 1923.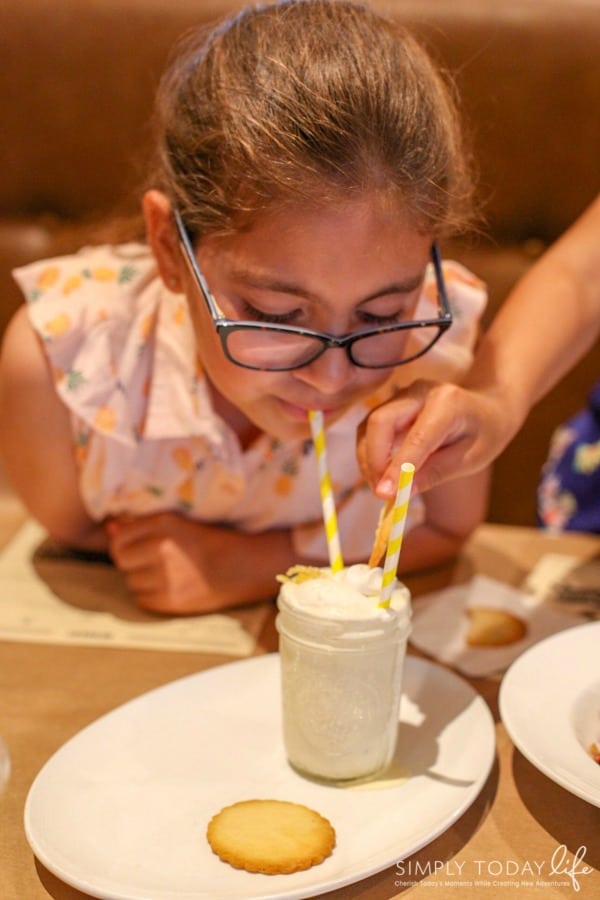 The two desserts that we were trying out were The Arnold Palmer Milkshake and an Ice Cream Cake. We were excited to find out that they were using some of our favorite Mayfield Creamery flavors. The Summer Berry Swirl and Lemon Ice Box Pie. Nothing says southern more than berries and lemon!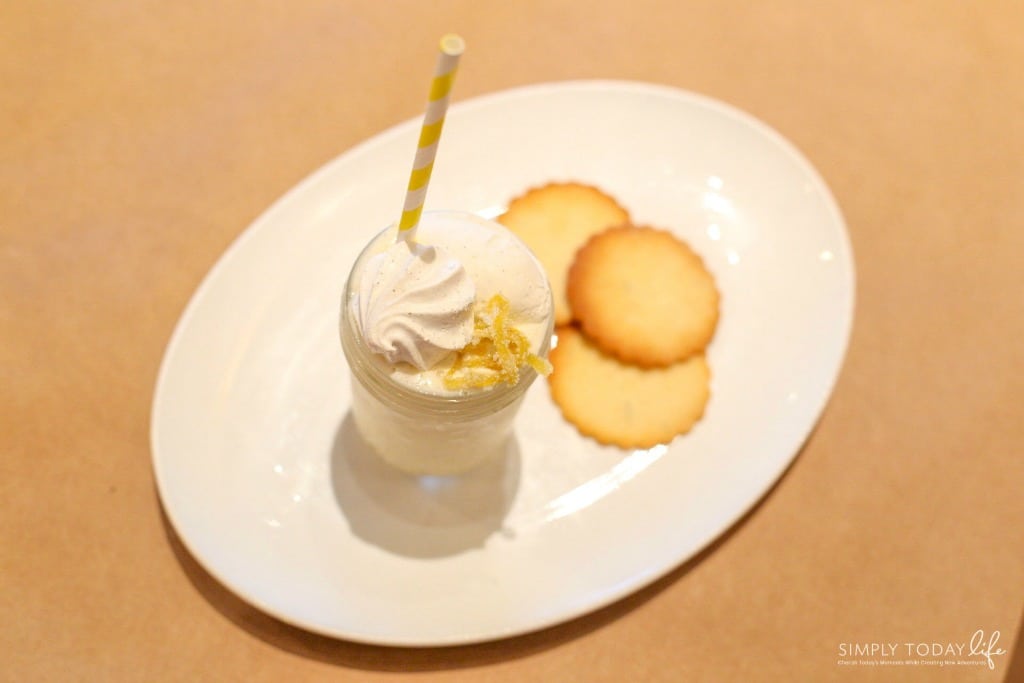 Milkshake with Mayfield Creamery Lemon Ice Box Pie
The milkshake was created with Mayfield Creamery Lemon Ice Box Pie and Signature Vanilla ice creams, jasmine tea meringue, and a lemon shortbread. As you can see this milkshake looks as refreshing as it sounds! Most definitely perfect for summer weather, and my daughter loved dipping her shortbread cookies into the milkshake. My favorite part was the jasmine tea meringue.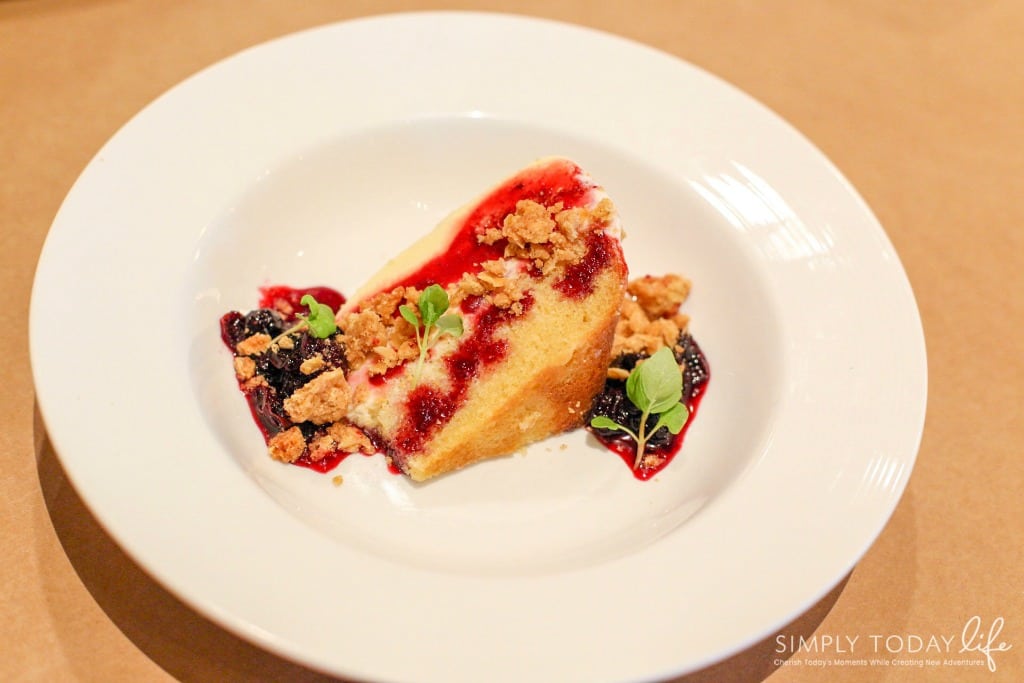 Ice Cream Cake with Mayfield Creamery Summer Berry Swirl
The ice cream cake was a hit among the table! I think it was everyone's favorite and we could have devoured a few more. This one was created with Mayfield Creamery Summer Berry Swirl ice cream, brown butter cake, spiced streusel, and juniper berry compote. Yes, it's as delicious as it sounds!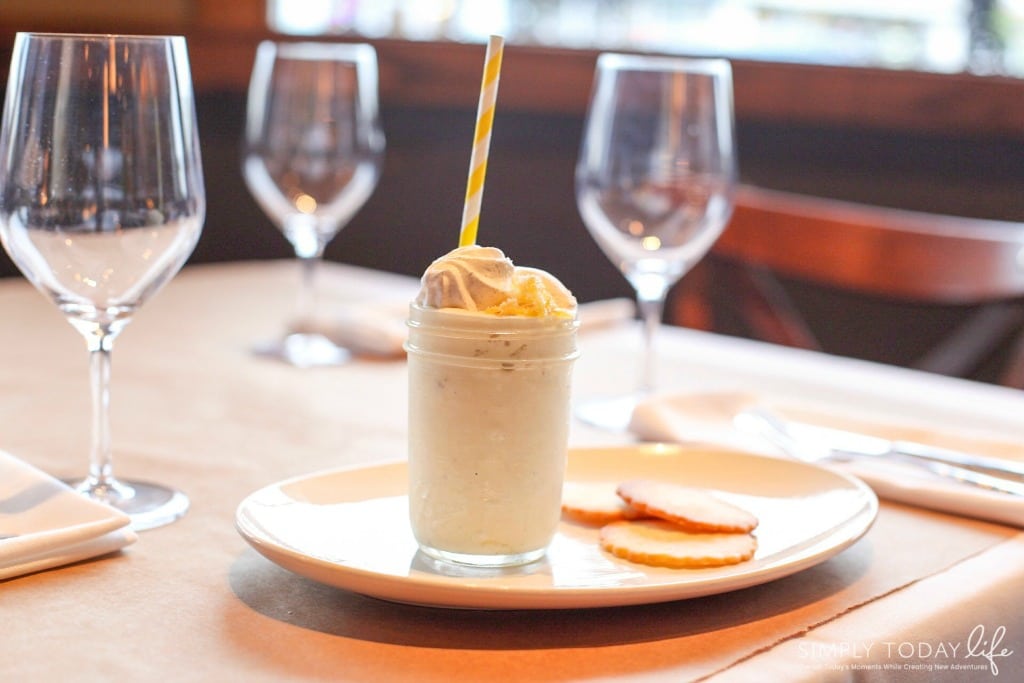 We had so much fun tasting these delicious southern-inspired desserts created by The Ravenous Pig together with Mayfield Creamery! Orlando friends make sure you stop on by The Ravenous Pig in Winter Park to try out both the Ice Cream Cake and Milkshake with Mayfield Creamery ice cream through September! Don't forget to pick up your favorite Mayfield Creamery ice cream at Publix!
About Mayfield Creamery
Over the years, Mayfield has offered signature and classic ice cream flavors that their fans crave and developed exciting new recipes inspired by southern dessert traditions, each crafted to ensure the same homemade taste that's delighted families since their very first batch in 1923.
Mayfield Creamery sets itself apart from other ice cream brands with its storied heritage, unique signature flavors, and commitment to making ice cream that mirrors the enduring values of the Mayfield family for the last three generations.

What are your families favorite Mayfield Creamery ice cream flavors?