This post may contain affiliate links.
As a LeapFrog Mom Ambassador, I receive products, promotional items and educational material to use and share as I see fit. However, any opinions, expressed by me are honest and reflect my actual experience and my children's.
Having a preschooler and a first grade at home to homeschool can be a bit difficult when trying to teach both at the same time. Especially when my youngest wants to do everything her big sister does, but the best way for young children to learn is through play. This month has been filled with lots of Learning Through Play with the LeapFrog Number Lovin' Oven and homeschooling lessons have become much more fun!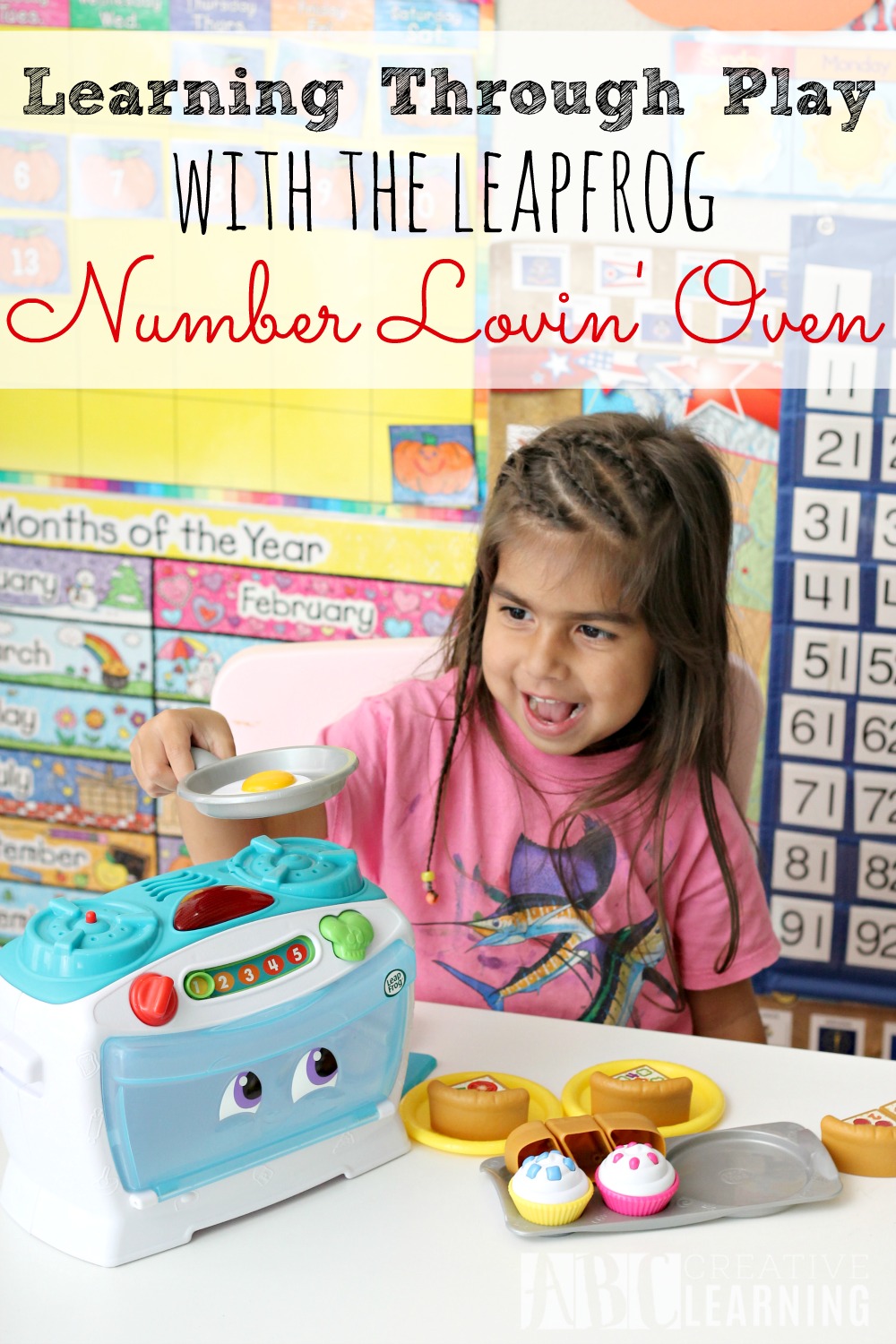 Learning Through Play with the LeapFrog Number Lovin' Oven
Being able to allow my daughter to learn through play is definitely a big goal of mine. Having a big sister she sees that she sits down to write journals and read her books, but she doesn't understand why she can't do the same. Providing learning tools such at the LeapFrog Number Lovin' Oven has helped my preschooler learn while she plays. Which is something so important for her at the age of 4.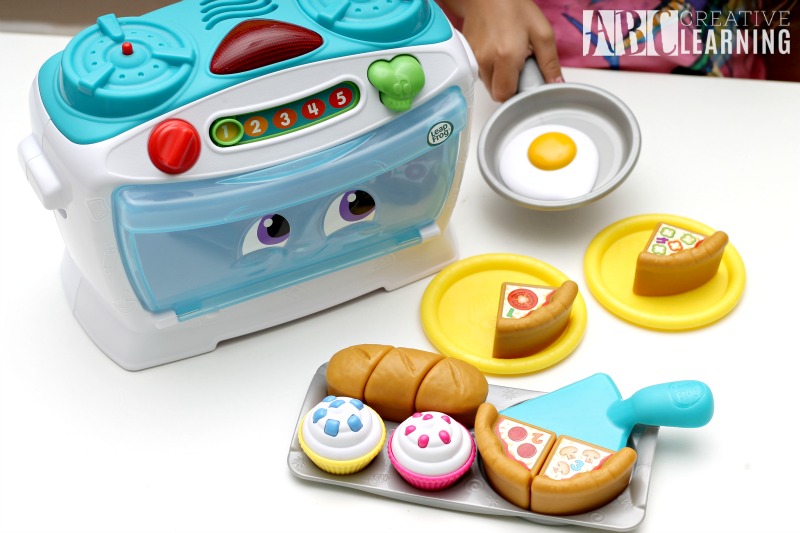 The Number Lovin' Oven provides my 4 years the time to pretend play and use her imagination while cooking in her "kitchen". The best part is watching her have an entire conversations and singing along with her Number Lovin' Oven. With over 30+ songs and phrases it's perfect for her to spend time playing on her own while this mommy gets to sit with her older sister and homeschool.
Not only is she pretend playing, which is very important for preschoolers, but she is also learning mathematical skills such as temperature, cutting food into parts, and cooking time. She also loves singing and counting along too!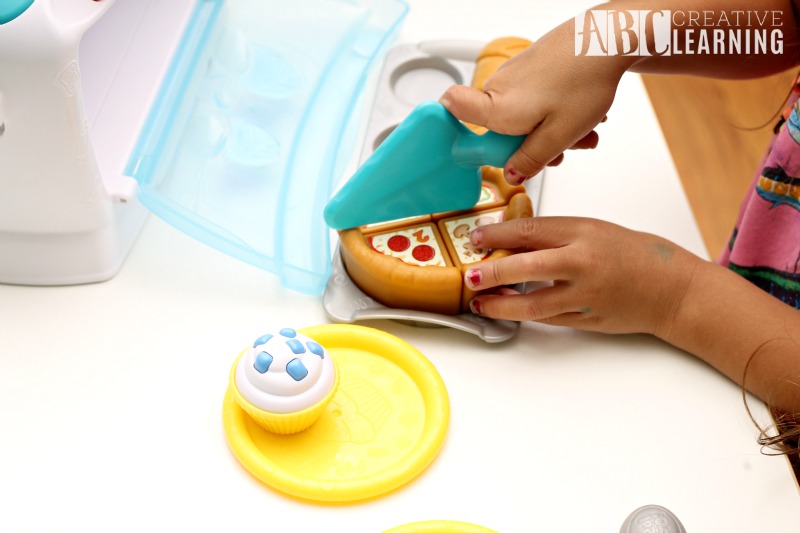 The Number Lovin' Oven includes 16 different ingredients, allowing you child's imagination take over. The oven itself makes cooking noises and counts down on the timer when the food is about to be ready.
The ingredients included can be divided into pieces not only helping your child learn about fractions, mathematical equations, but they are also working on their fine motor skills and hand eye coordination.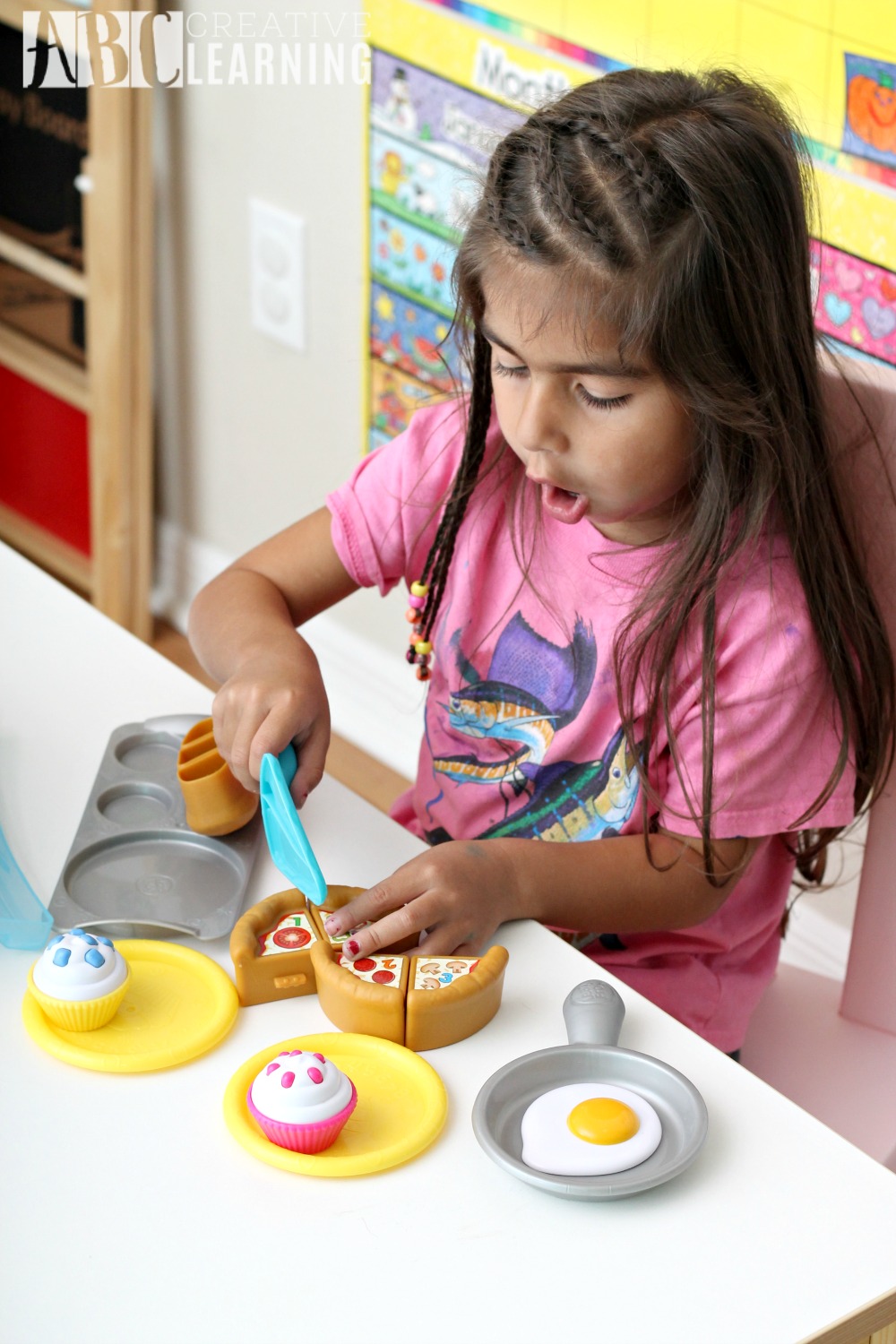 If I were to purchase a toy for my daughter to play with, I will alway choose an educational toy over a fun toy! So, if you are looking for a special gift for a child ages 3 and up then this is the perfect learning toy for them!
Not only is this a favorite with my 4 year old, but my 6 year old loves taking it to their play kitchen and pretend to play restaurant!
What is your favorite LeapFrog learning toy?