Disney+ begins streaming on November 12th along with the newest Disney Classic Live-Action film Lady And The Tramp. Check out this interview with Director Charlie Bean and Producer Brigham Taylor.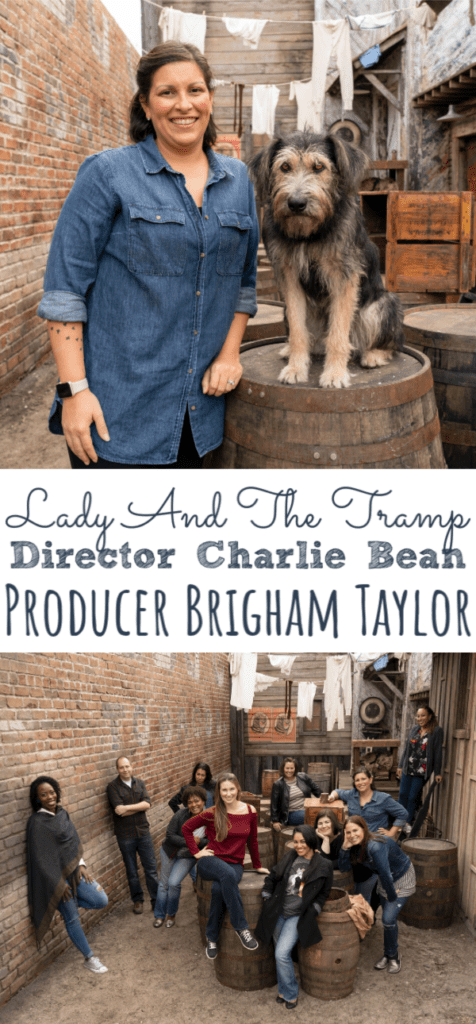 Lady And The Tramp | Director Charlie Bean and Producer Brigham Taylor
This interview with Lady And The Tramp Director Charlie Bean and Producer Brigham Taylor gives us a more personal experience to understand the details that went into creating such a film.
A film that in my eyes I would have loved to see on the big screen everywhere. Read first hand how Lady And The Tramp came together last fall.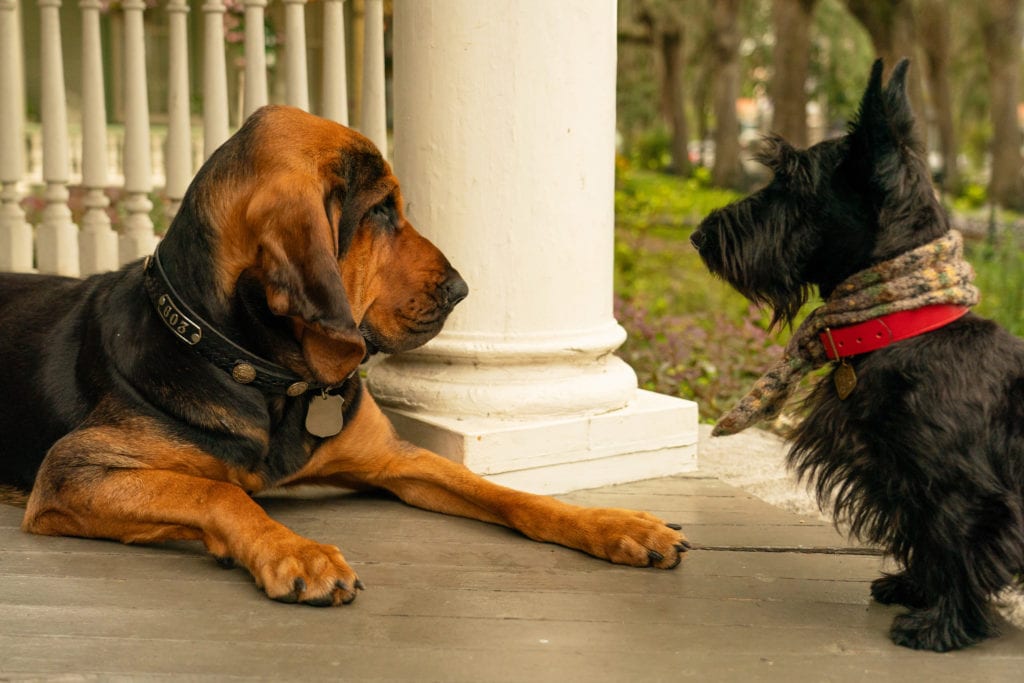 Interview with Director Charlie Bean
hy is this project important to you?
For me, I think it goes back to like I'm an animator. That's my background, and so it's one of the big ones for me of the Disney films. It just sits in a really, really special place in my memories, nostalgic memory, but also as I was coming up as an animator this is like a really big one in terms of the way it's the Mary Blair and Eyvind Earle and their design of it and also just the animation, the level of animation in it.

It's also — it's just such a beautiful love story. It's such a timeless love story. When I first talked to Brig about it, I thought about it and I was like I don't know. Is that one that we should try to do? And thinking about it, in the original film, all the animals are behaving like animals. They're not wearing clothes and talking like humans. They're being animals, and humans are being humans. So, it felt like a really ripe one to try to do in live-action. 'Cause it is kind of very real.

We're just allowed into their world, and we're allowed in viewing how they communicate with each other. 'Cause like if any of you have animals, you see how communicative they are. They talk to each other really, and there's so much of that going on. And this is just an opportunity — a window into their world and how sophisticated their world can be.
Coming from animation and doing this film, what's been your favorite part so far?
My favorite part and I think the most challenging part is just the shift into live-action. It's a little bit of that in the past is that.

But this is a grand scale, and it's a big movie. It's a tough movie with live animals and real babies and horses. And it's a period piece. It's like all these really difficult moving parts that I had probably naïvely took on.

But that's been the most exciting part of it and also the most challenging for sure. It's cool.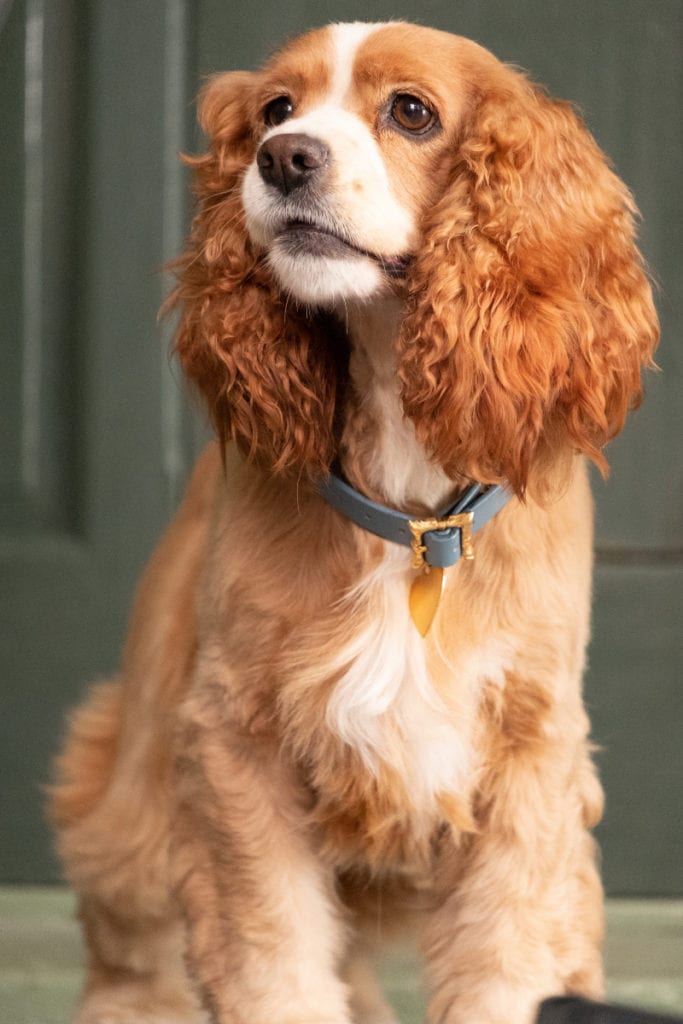 Interview with Producer Brigham Taylor
When we sat down with Lady And The Tramp's producer Brigham Taylor he shared a little bit about the work they have been creating for Disney+ newest live-action film
Well, we're making a classic.  We are rebooting a classic.  We're really eager at the chance to be able to retell the story.  This is an original.  From 1955, this is not based on the fairytale.  Based on some original short stories that were kind of married together to tell a story about two different characters from the wrong side of the tracks or from opposite sides of the tracks.  But I think it became a classic at that point in 1955 on.  It was a banner year at Disney because it was the same year they opened Disneyland.

And this film was the original film I think very influenced by Walt's upbringing in Marceline, Missouri, this sort of Anytown USA feel, which it wasn't set in anywhere specifically.  It was just set and I think this sort of beautiful storybook. A place in the past just as you feel when you walk into the theme park I feel, even today. 

So, we were really excited to be able to retell this story in a way that we felt like when you tell things in live-action, at least with the live-action aesthetic, because sometimes it's animated but it's animated in a way that's very realistic, you get sort of a different layer of emotion and you have a different sort of relationship to that

And we knew that the story is really based on our love for our pet dogs.  We realized it needed to be told in the period, for that classic sort of timeless storybook feel.  And that's what brought us here to this amazing sort of historic town and were able to take advantage of all these locations. I mean this place is just so wonderfully preserved.  When you walk around and everywhere you look, it's 100 years ago.
I'd love to know more about bringing the animals, how are you approaching the animals because I know you have experience building from the ground up.
Yes, the whole digital version. In this case, from the beginning, I remember even talking to some way back when we were just developing it thinking it through because the puzzle for me was, why would you costly create photo-real digital animals? 

It's one of the most expensive things you can do in visual effects because fully furred animals, particularly the detail to animate it, and when you're telling a story all about dogs, which are domesticated animals that we train and use dogs to work whereas you wouldn't do that with bears and jaguars and giraffes.

But here because you could do that I kept wondering, what would the balance be?  And we finally realized the balance would be like whenever a dog is doing what a dog can do on camera especially interacting with a human because when you're talking about sitting there holding a dog, petting a dog, you know, receiving that love and affection from a dog, that would be terribly difficult to animate but we can get it.  We can get it for real.  And so, we realized it would be about a 50-50 split.  So, because this movie is really told from two perspectives, one where the human perspective, dogs are dogs and they bark.  We don't hear them talk.

And when they're communicating to each other, we hear them speak.  We realized that sort of the breakdown of the movie when we're interacting in the human world and doing what a dog would do naturally, we were going to train and photographed that behavior and when they're talking and we have very specific performance, emotional needs or specific timing needs or something specific we were going to animate that. 

But then our goal was like, how do we make sure that we can create a digital model that will match perfectly with our photographed dogs. So, that's what we're doing now and hopefully, that'll be a seamless magical effect when you see it a year from now.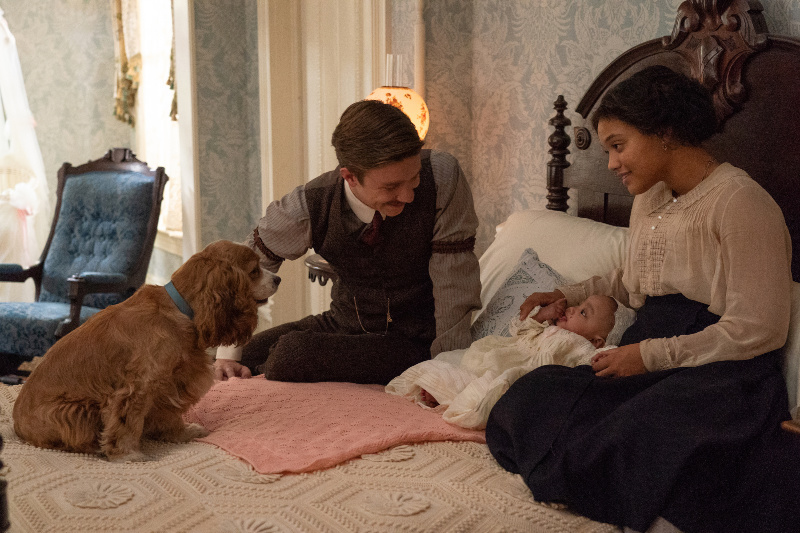 What has been your biggest challenge?
I think the biggest challenge was one, finding and casting these dogs, finding ones that we felt like would really be reminiscent of the characters that we knew because they're pretty iconic. 

We know what these characters look like.  We had to find a way to translate that because they're very stylized, obviously, once they become 2D animated characters.  Lady is a purebred cocker spaniel and so that was just about finding one that we felt like was the, you know, the right version of that because if you start looking closely and they're all different shapes and sizes, little variations, but all within a range.

Tramp is a mutt, you know.  And we knew what he was supposed to look like.  He has these perky ears that come up and a scruffy sort of beard and a gray' ish hue.  But we also knew that we wanted to rescue these dogs.  And so, we were looking in conjunction with all these shelters and rescues for this a needle in a haystack.  And not just that.  Once we found and once we, sort of felt like we were onto something when we found Monty and he had this amazing face and it had all those sort of attributes that you wanted in terms of his size, in terms of his coat, in terms of his ears, all of that.  

But then you also, in the course of this work, you want more than one because just you always want in case, you know, your stunt is tired out or is only going to be good at certain behaviors, you want that.  So, to find a needle in a haystack and then find another one was a big, big deal.  And we did that, to me, is no small miracle.
There's so much detail that goes into creating, directing, and producing a film.
It's an amazing moment when you are able to pick the brains of those who are in it and are apart of it. I can't wait for all of you to see finally get to see Lady And The Tramp on November 12th, only at Disney+ streaming!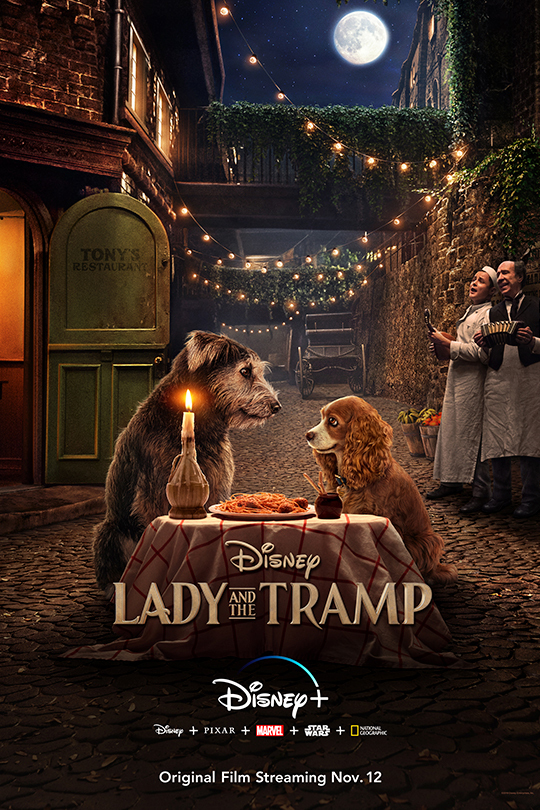 Lady And The Tramp on Disney+ on November 12th
About Lady And The Tramp
In Disney+'s "Lady and the Tramp," a timeless re-telling of the 1955 animated classic, a pampered house dog and a tough but lovable stray embark on an unexpected adventure and, despite their differences, grow closer and come to understand the value of home.
You Are Also Going To Love:
Are you a fan of Disney's Animated version of Lady And The Tramp?