I received this amazing The Hunger Games: Mockingjay Part 2 package from Lionsgate Home Entertainment and Think Jam. This is NOT a sponsored post, but I'm such a huge fan of The Hunger Games and was so surprised with my package that I just needed to share.
As you can see I'm a huge fan of The Hunger Games series! I remember reading every single book before there was even any talk of a movie being released and when news came out I kept thinking how they were going to re-create all of these amazing scenes that the books shared with us? Well, if you're a fan you would agree that they did a phenomenal job in bringing The Hunger Games to life, especially Mockingjay Part 2! So here is Why You Should Own The Hunger Games: Mockingjay Part 2, wether you are a fan or not!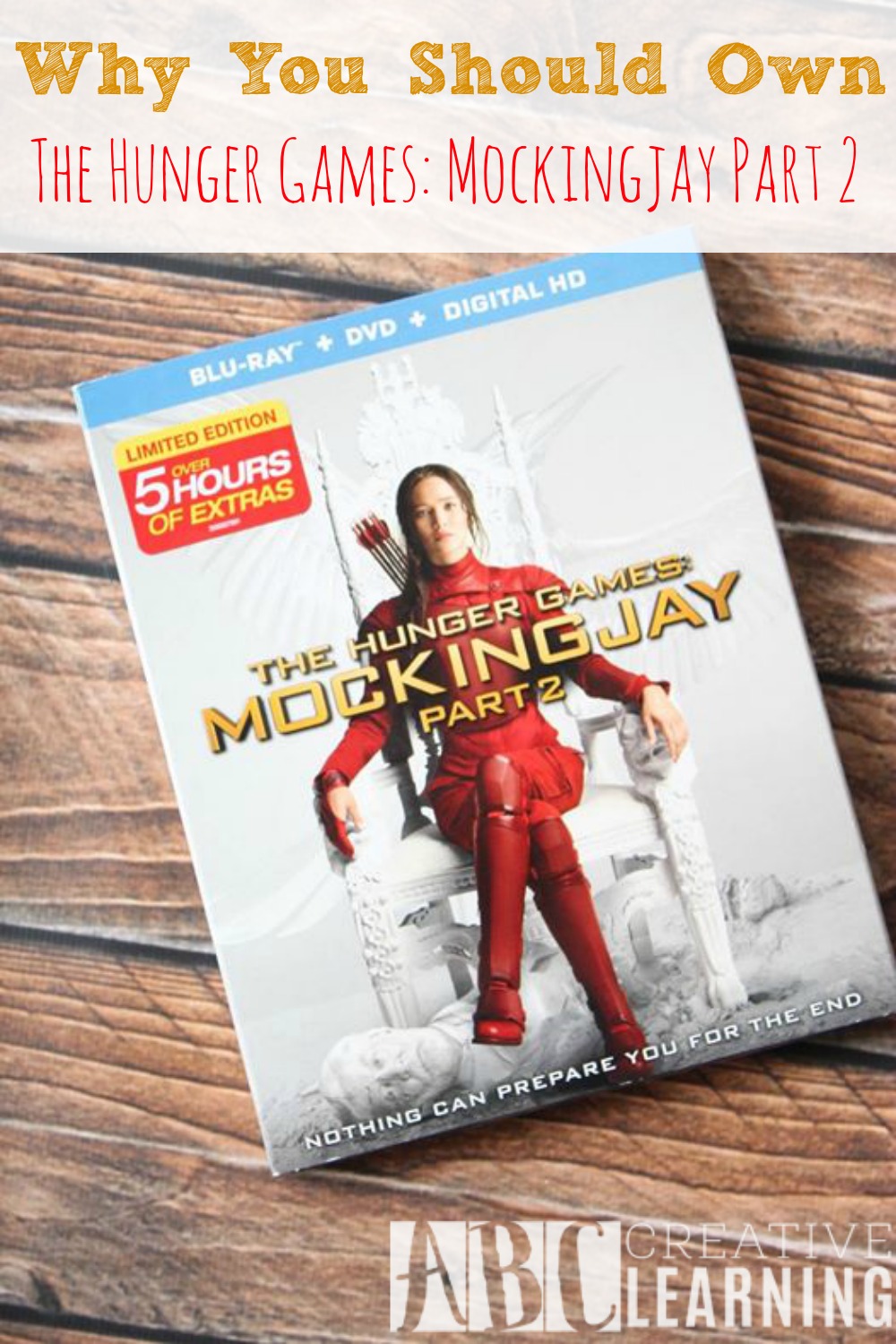 The Hunger Games: Mockingjay Part 2 was released on March 22nd on Blu-Ray and DVD! If you already don't own the movie then I highly suggest purchasing it or catch it on this weekends double feature viewing party! You won't regret it, but if you haven't seen any of the other movie then you need to catch up! Mockingjay Part 2 is the end and although we can't be prepared for it, you need to at least know what is going on!

So why should you own The Hunger Games: Mockingjay Part 2? Well, let me share with you what you will be missing out on!
An Epic Ending
Yes, this is the end of The Hunger Games story and it's where Katniss Everdeen finally becomes the person we always knew she could become. She is strong, independent, and fights for what she believes in. If you are fan, who has read and have watched all of the movies this is the finale you do not want to miss! It really is an Epic Finale!
Fighting For Justice
To me The Hunger Games portrays a lot of the things that have been going on in our world right now. Yes, we don't throw our kids into an arena to attack each other or are on a mission to dispose of President Snow, but if you really look at the big picture they are all fighting for equality and the fight for justice. It's in a more dramatic manner, but yes it's all the same!
Plus, this is perfect for all the guys! Think action packed the entire time!
The Love Triangle
Will it be Peeta or Gale? Well, I guess you will have to see The Hunger Games: Mockingjay Part 2 to finally find out where this love triangle has gone! There is some deception, lost of trust, and remember Peeta was under President Snows torture. Will he ever love Katniss again the way he did in the beginning? Watch the movie and find out!
Perfect for al the girls! What girl doesn't like watching some type of love story play out in the movies right?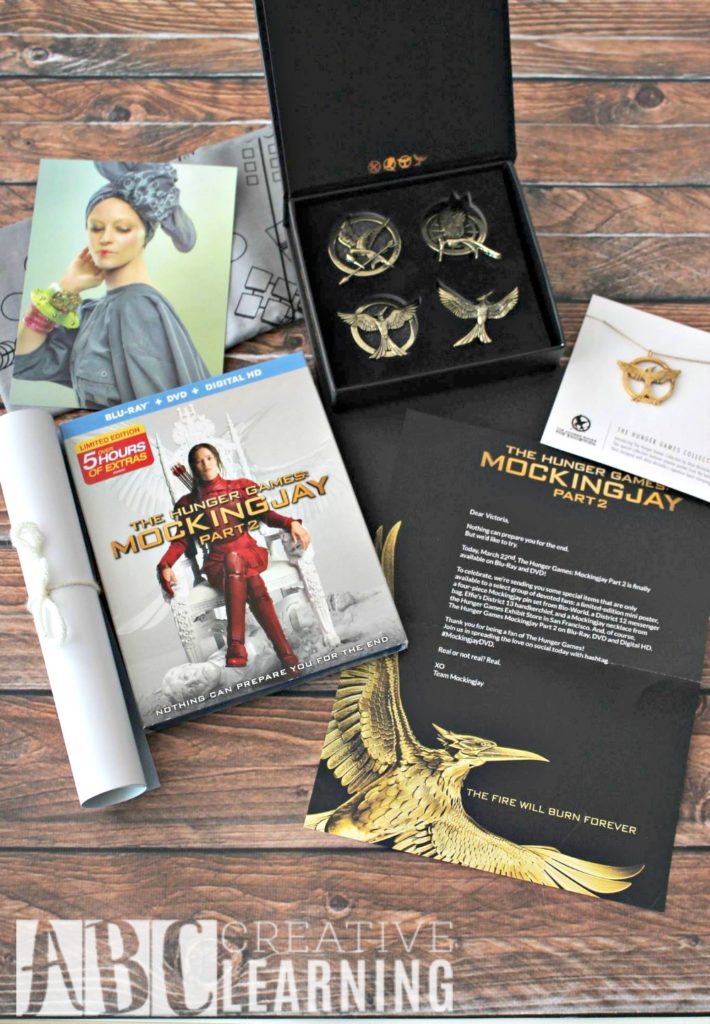 How amazing is all of this I received from Lionsgate Home Entertainment and Think Jam? I am so appreciative and grateful that they thought of me when sending out these packages! It definitely made the end to The Hunger Games a billion times more tolerable!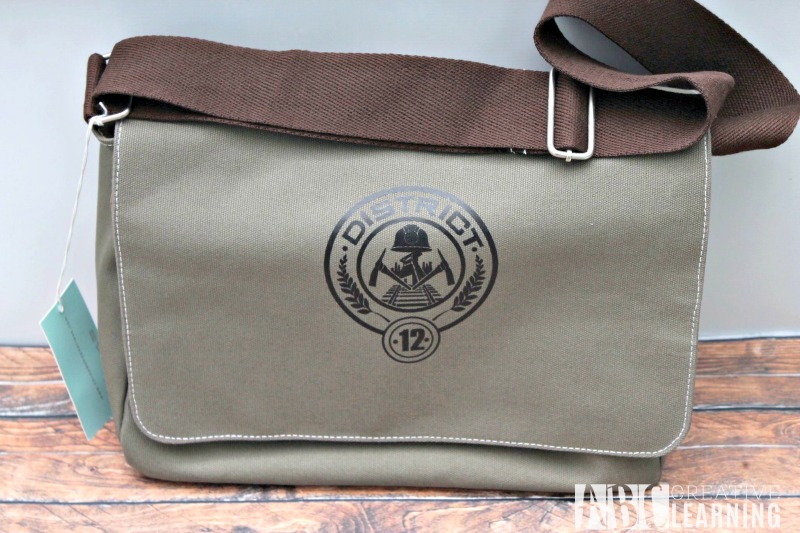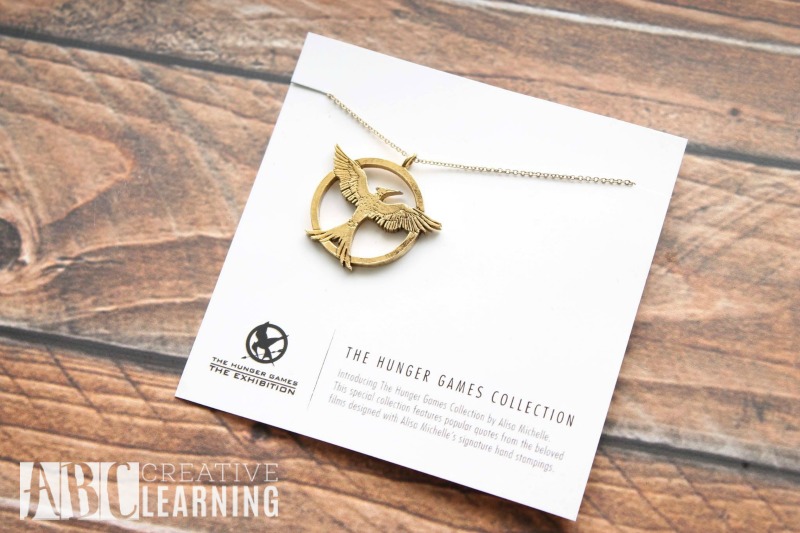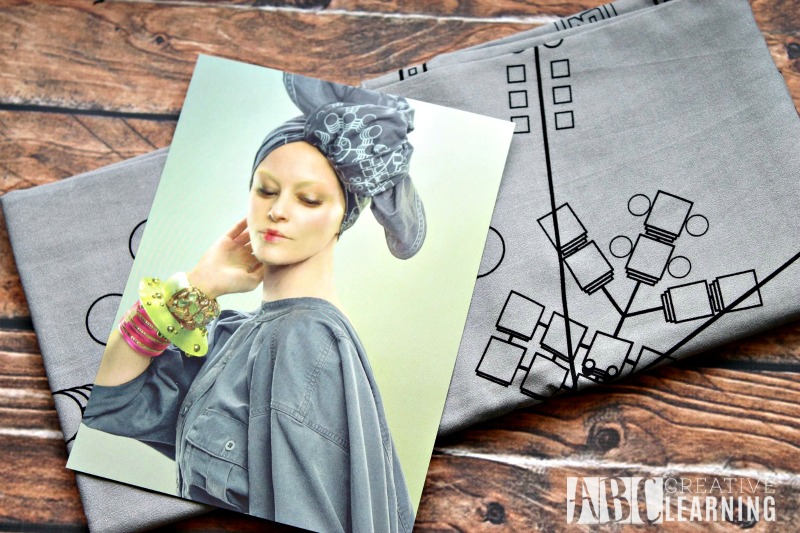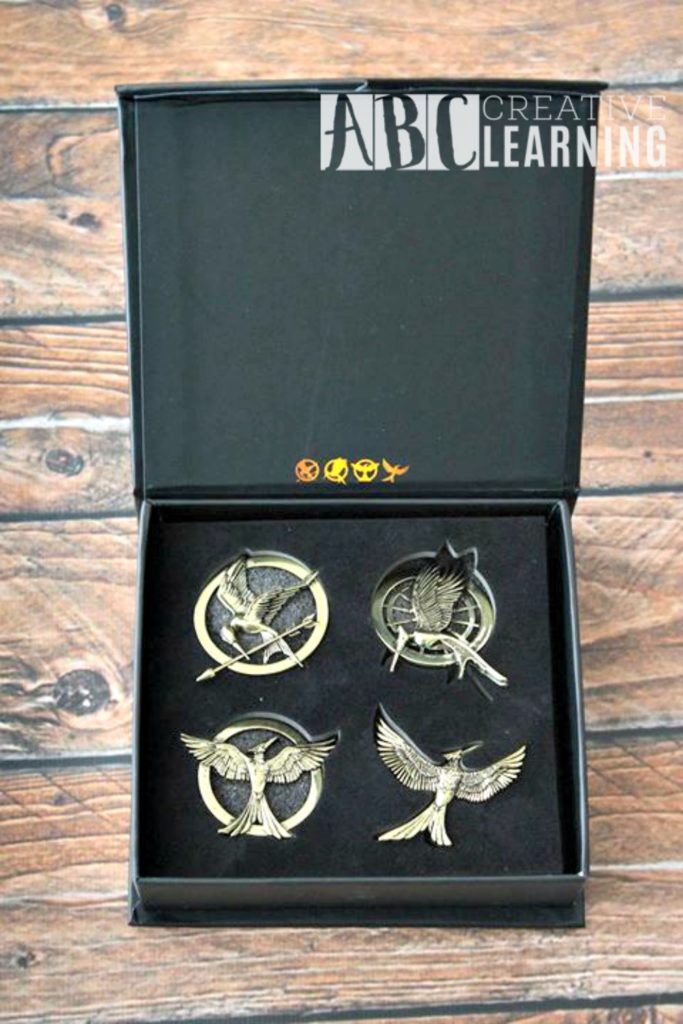 Well there you have it! A bit of everything in one action packed movie! I promise that even the guys will love it! My husband couldn't wait to watch the movie with me. Of course I had seen it at the theaters with my girl friends, so he couldn't wait to see how the movie ended! I will admit, I had to shush him a few times, because I think he was just too much on the edge of his seat!
Don't forget to check out The Hunger Games Mockingjay double feature viewing party! Starting with Part 1 on Sunday March 27th at 2pm PT/ 5pm ET and then Part 2 at 5pm PT/ 8pm ET. If you are watching make sure to follow along Twitter @TheHungerGames.
Have you had a chance to see The Hunger Games: Monckingjay Part 2?