One of the great things about homeschooling is we are free to do as we want. We can travel when others are in school or at work and beat the crowds. So how do you take your homeschooling on the road and 'roadschool'? It's a lot easier than you might think! Here are some helpful tips on How To Homeschool On The Road.
This post may contain affiliate links.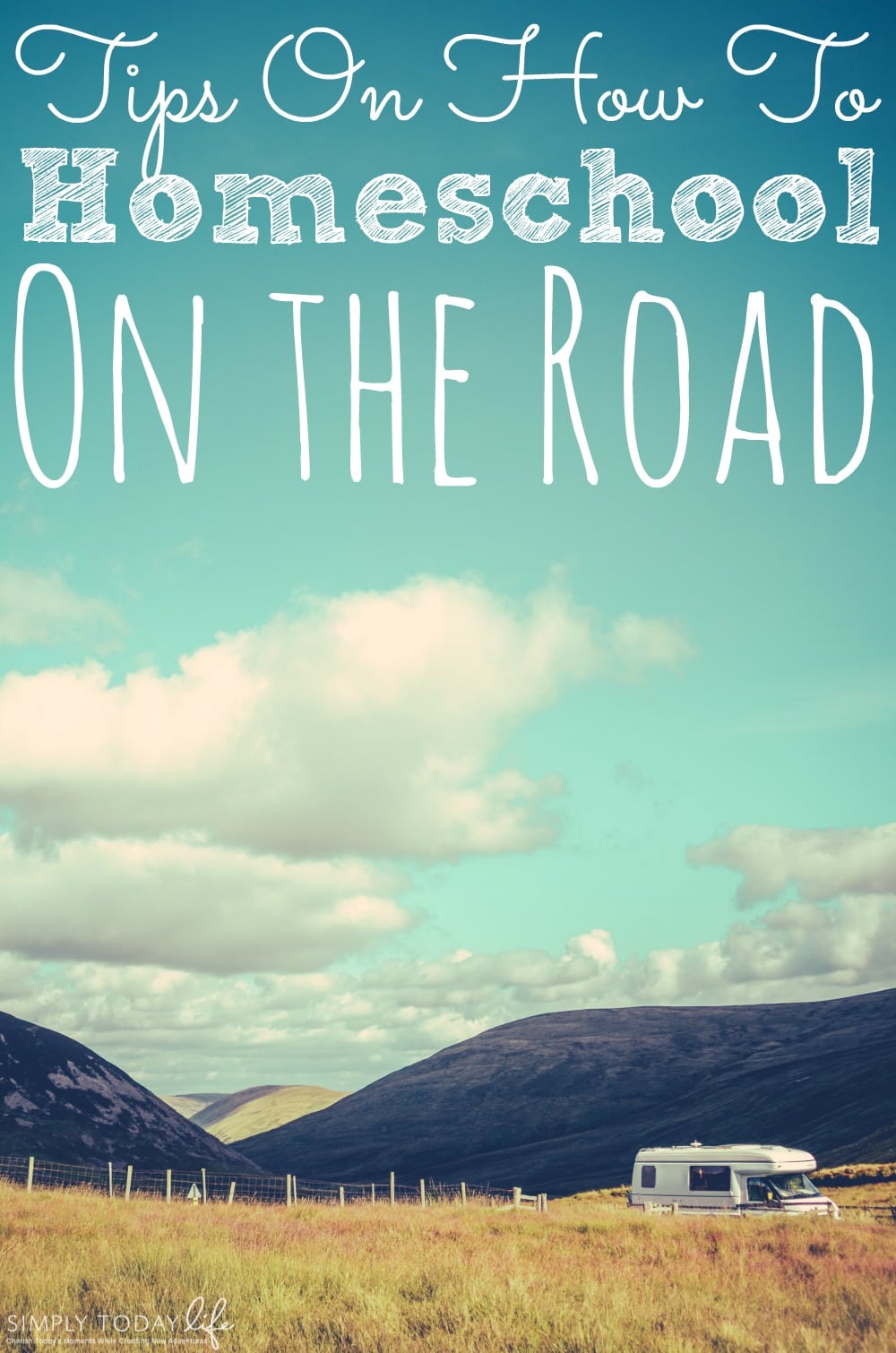 How To Homeschool On The Road
Homeschool on the road has been one of my biggest dream. I was even close on convincing my hubby that it was the best thing for our family and exactly what we needed before life got in the way. It's a fantastic way to see the world, spend time together as a family, and educate your children with a hands on approach.
Getting a desk that sits on you kids laps will allow them to be able to continue to do their school work on the road. It gives older kids a place to rest electronics as well.
Tablets for practice
Take advantage of technology and use tablets and smartphones with apps to get school time in. You can get everything from math practice to geography, spelling, and history with apps. Plus you can find apps for every age group from age 4 -104!
Books
Books are a great way to bring the schoolwork to the road. Have your kids read books on the area you are going to or people from that area? Visiting Pennsylvania they can read up about Gettysburg, Milton Hershey, The Constitution, Betty Ross etc. They can bring a book to read for a book report or even just for extra reading is always encouraged. A kindle is good for this too, load up some books for them before you hit the road and never run out of reading material!
Workbooks
Workbooks are very travel-friendly. They are great for practicing the skills your kids are learning such as math or spelling. They are also great to teach a new skill they can read about it and get some practice before you jump into it on your next school day.
Plan a field trip
Plan a field trip to take in some of the history of the area or some unique location. Again visiting Gettysburg plan to visit the battlefield and do one of the tours to learn the history of the area.
Do a unit study
If you are planning a field trip on the way there the kids can use their lap desks and do a unit study on that location so that they can then experience it hands on which is the best part of traveling.
Learn about the states
Learn about the states you are traveling in. You can do this as a round of trivia of state facts you can read books on the state or even find some videos to watch. Watch the signs you go by and look up information about each city you drive through and each historical sign you can look up too. Have older kids look them up and report on facts.

What ways do you homeschool on the road?

SaveSave