I can't believe that in just 4 days I'm headed to LA for The Jungle Book Press Junket and Movie Red Carpet Premier! So, this is the perfect opportunity to share some more great Disney's The Jungle New Clips and Featurette #JungleBookEvent! Hope that you all are as excited as I am for the movie to be released in theaters April 15th!!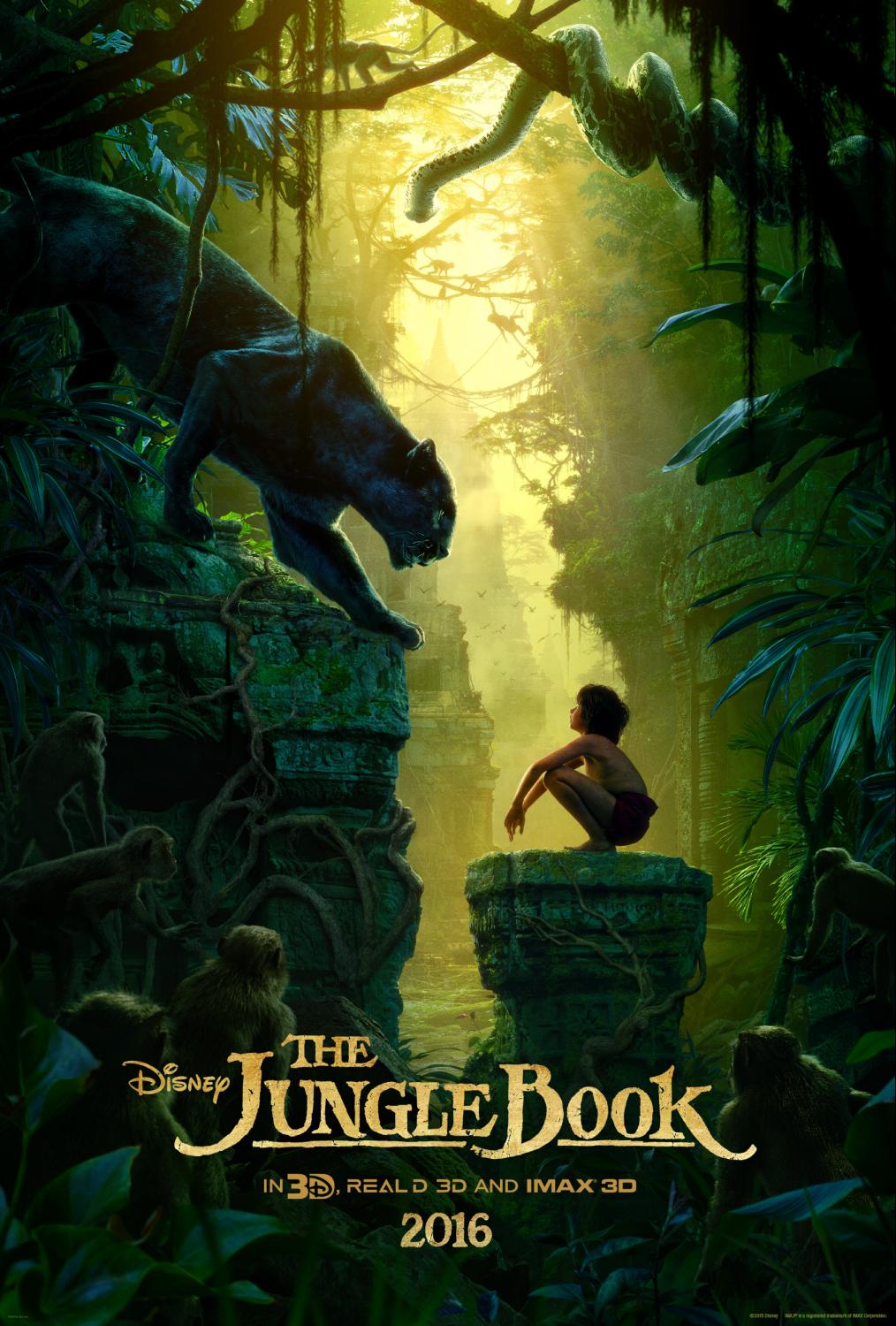 Here are some great featurette with never-before-seen interviews from the cast and filmmakers including Jon Favreau, Bill Murray, Lupita Nyong'o, Idris Elba, Sir Ben Kingsley and Scarlett Johansson below from Disney's upcoming live action THE JUNGLE BOOK!
If you are wanting to know about the movie, then these clips and featurette do exactly that! I love how Disney gave us these great clips showing glimpses of both the original movie and the new live action film! Whether you are a fan of The Jungle Book or not this video is not to be missed if you get more in depth information of how some of the story came together!
My favorite part of the featurette was the cast and director speaking out about the movie and their characters. It really gives you a sense of how director Jon Favreu chose the cast!
"The Legacy" Featurette
"Hibernation" Film Clip
"Mowgli Leaves The Pack" Film Clip
Make sure to follow along all the fun on Social Media!
Like THE JUNGLE BOOK on Facebook: https://www.facebook.com/DisneyJungleBook

Follow THE JUNGLE BOOK on Twitter: https://twitter.com/TheJungleBook

Follow THE JUNGLE BOOK on Instagram: https://instagram.com/disneythejunglebook

Follow THE JUNGLE BOOK on Pinterest: https://www.pinterest.com/disneystudios/the-jungle-book/

Follow THE JUNGLE BOOK on Google+: https://plus.google.com/112416455929607370682/posts

Visit Walt Disney Pictures on Tumblr: http://disneystudios.tumblr.com/

Follow Walt Disney Pictures on YouTube: https://www.youtube.com/user/DisneyMovieTrailers

Visit the official THE JUNGLE BOOK website here: http://movies.disney.com/the-jungle-book-2016

THE JUNGLE BOOK opens in theatres everywhere in 3D, RealD 3D, and IMAX 3D on April 15th!
Will you be following along our #JungleBookeEvent from April 3rd-5th?