This post was sponsored by Hatchimals as part of an Influencer Activation for Influence Central and all opinions expressed in my post are my own.
The Hatchimals CollEGGtibles Spring Bouquet Easter Basket is every little girl's dream come true this spring.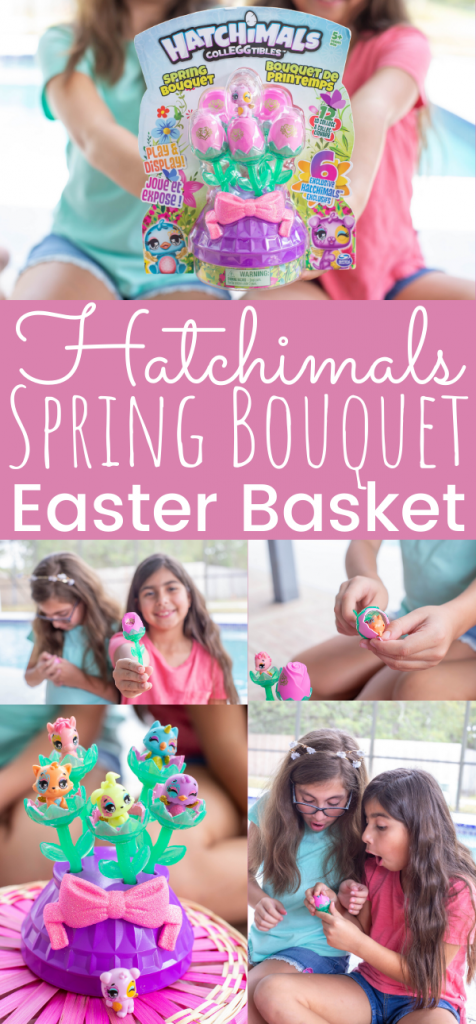 Hatchimals CollEGGtibles Spring Bouquet Easter Basket
This Easter I'm making sure that I fill my daughter's baskets with her favorite Hatchimals CollEGGtibles.
If you don't know what Hatchimals are then getting ready to get blown away with this fun, imaginative kid's toy.
Hatchimals are the cutes little surprise toys that your kids can collect!
The best part is being able to open each toy individually by either hatching an egg or in this case a beautiful rose flower to find out what Hatchimals friend you get!
It's the perfect surprise Easter basket toys!
My daughter is going to be so excited when she sees her Hatchimals Spring Bouquet in her Easter basket.
Hatchimals have got you covered for the most Eggciting Easter yet!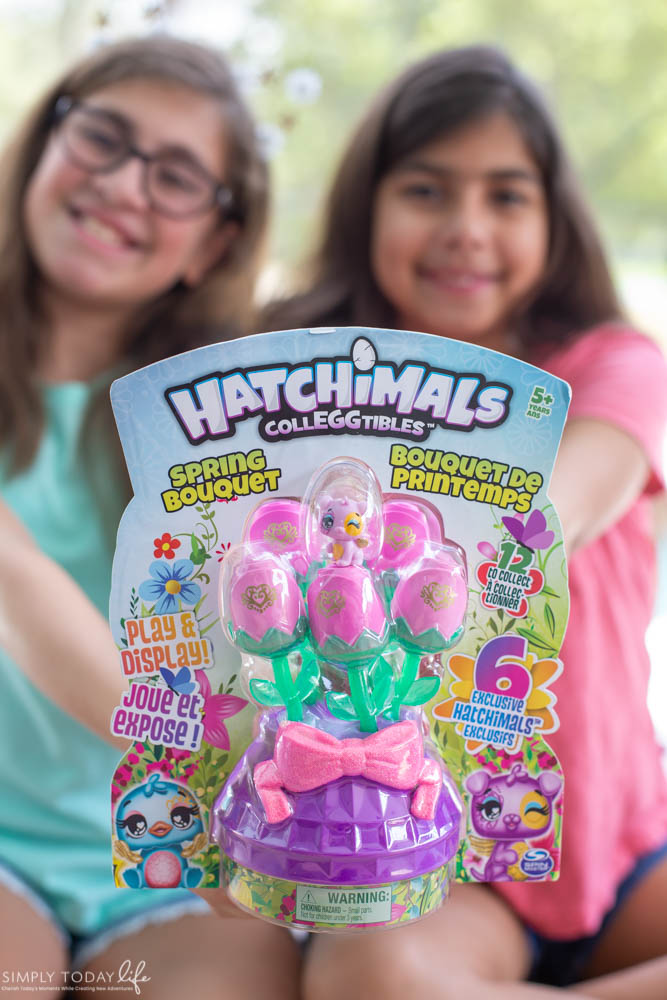 What Is A Hatchimals CollEGGtibles Spring Bouquet?
Why just hatch eggs when you can hatch flowers and hearts too!
Not only is the Hatchimals CollEGGtibles Spring Bouquet perfect for hatching, playing, but also perfect for displaying!
The Hatchimals Spring Bouquet includes six exclusive characters – five hidden insides flowers and one ready to play.
Remove each stem from the bouquet and gently crack open each flower to review a new springtime Hatchimals friend.
Spring friends come with golden glittery wings inside each bloom.
Place the stems back into the bouquet and display your friends on top!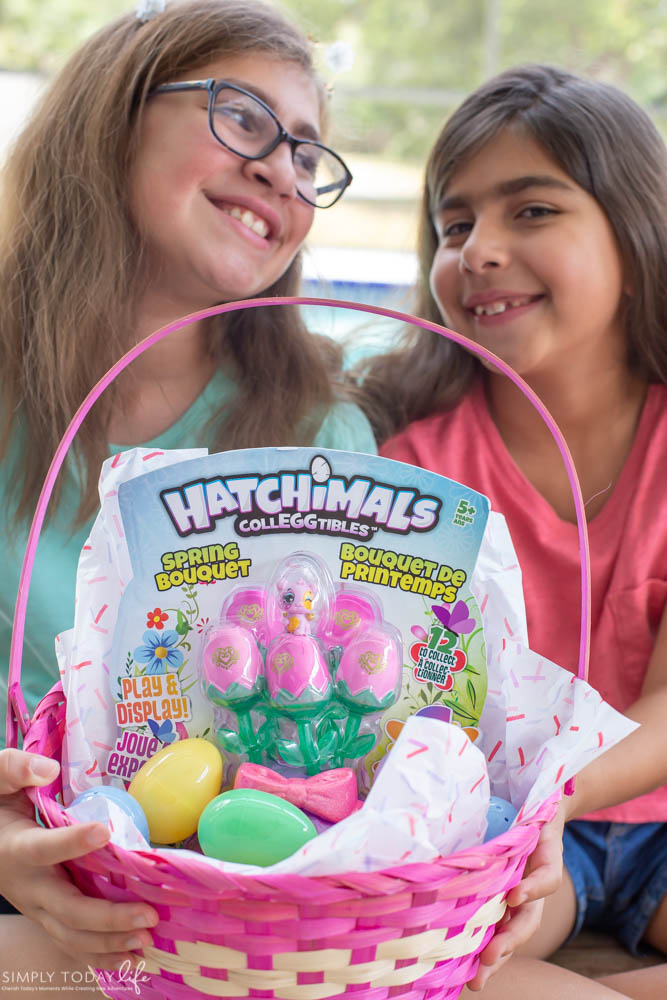 Materials Needed For Spring Bouquet Easter Basket
Make sure to pick up all of these materials when creating your special Hatchimals Easter basket.
Easter basket
Fake colored grass
Craft materials
Tip: If you want to create an all-exclusive Hatchimals Easter basket make sure to also pick up the new Hatchimals CollEGGtibles Pet Obsessed and Hatchimals CollEGGtibles Limmy Edish Glamfetti.
These other CollEGGtibles also make the perfect addition for Easter egg hunting!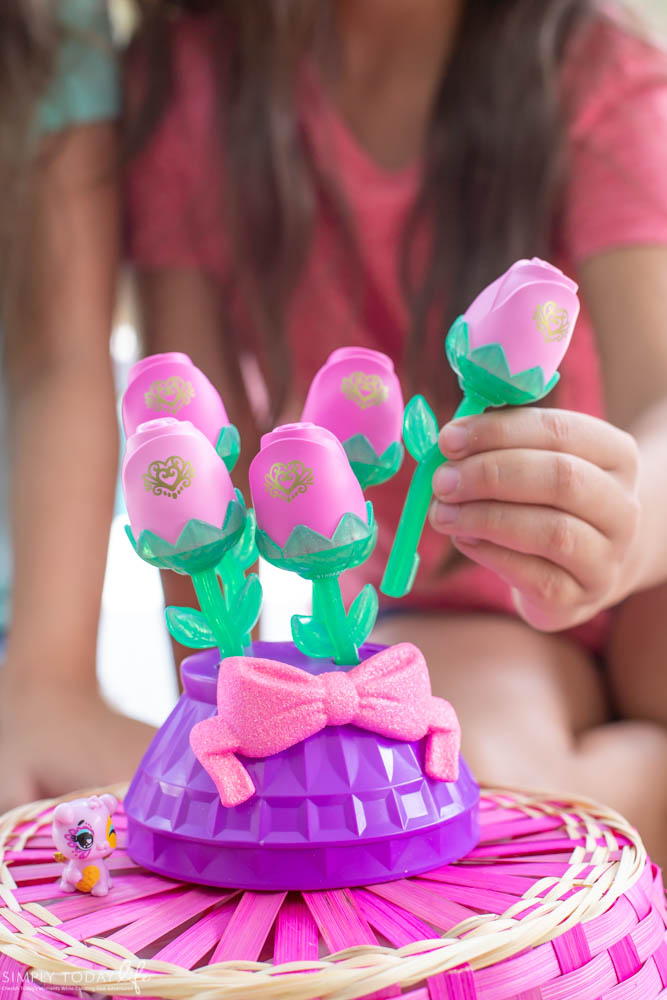 How To Make A Hatchimals Spring Bouquet Easter Basket
This year Easter baskets don't need to be filled with candy and sweets of all types.
Instead, create an imaginative Easter basket for kids to explore and creatively enjoy playtime.
Creating a Hatchimals Spring Bouquet Easter basket is super easy to do.
Grab a fun Easter basket to add all of your items in.
Layout your fake grass in the basket to add a cushion for your toys and fun activities.
Add your Hatchimals Spring Bouquet toy in the center of your basket.
If adding more Hatchimals CollEGGtibles add them around the Spring Bouquet.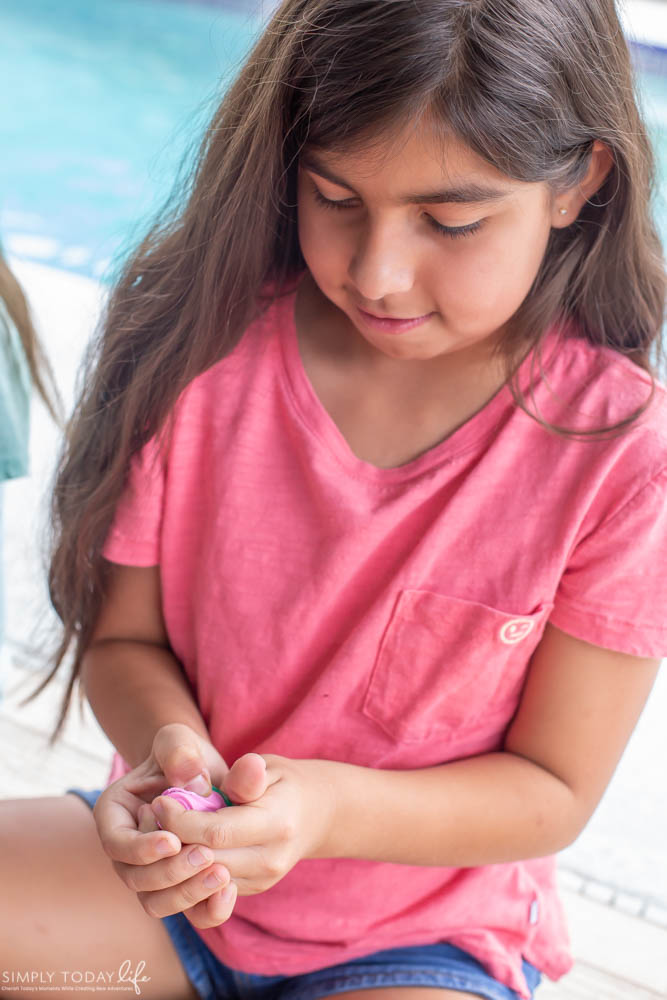 Where To Find Hatchmals CollEGGtibles
Make sure to pick up your kids favorite Hatchimals Spring Bouquet, Hatchimals CollEGGtibles Pet Obsessed, and Hatchimals CollEGGtibles Limmy Edish Glamfetti at Target, Walmart, and Amazon!
With so many choices playtime, this spring is going to be eggstastic!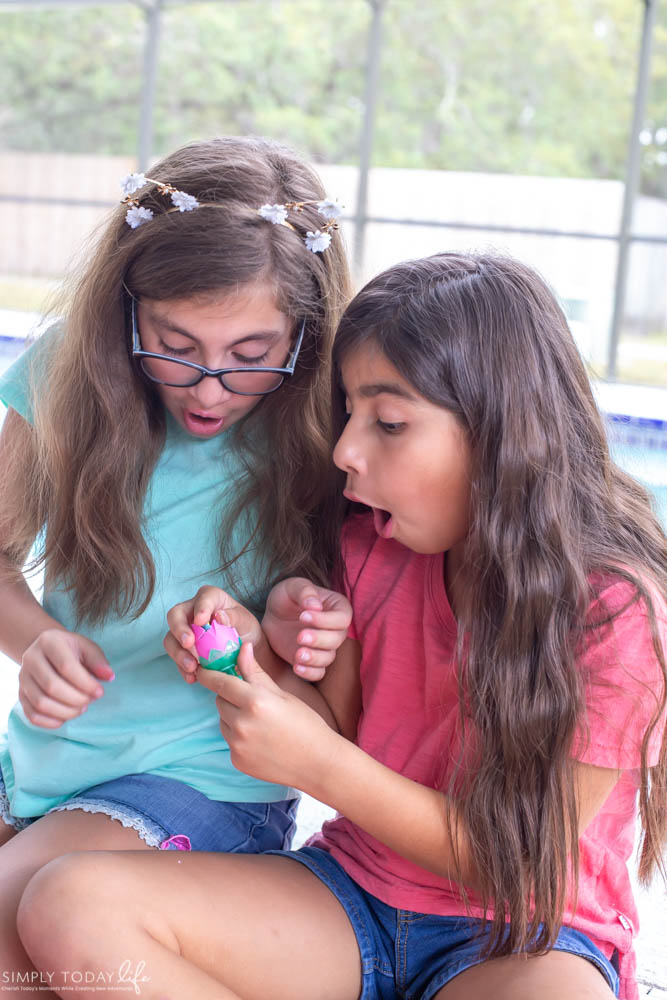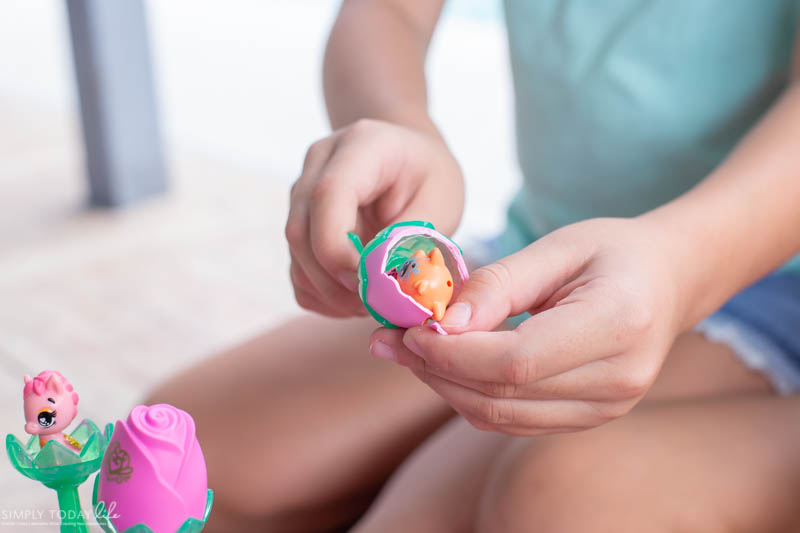 How To Hatch Hatchimals
I never knew there was a special way of hatching Hatchimals, but my daughters taught me quickly. You have to love them to life!
To hatch your Spring Bouquet Hatchimals you need to rub where the design is on the rose.
Then you push the shell through until your Hatchimals friends are out.
Personally, I had a lot of fun hatching these cute toys with my daughters!
They told me they can't wait to be able to get the entire collEGGtion!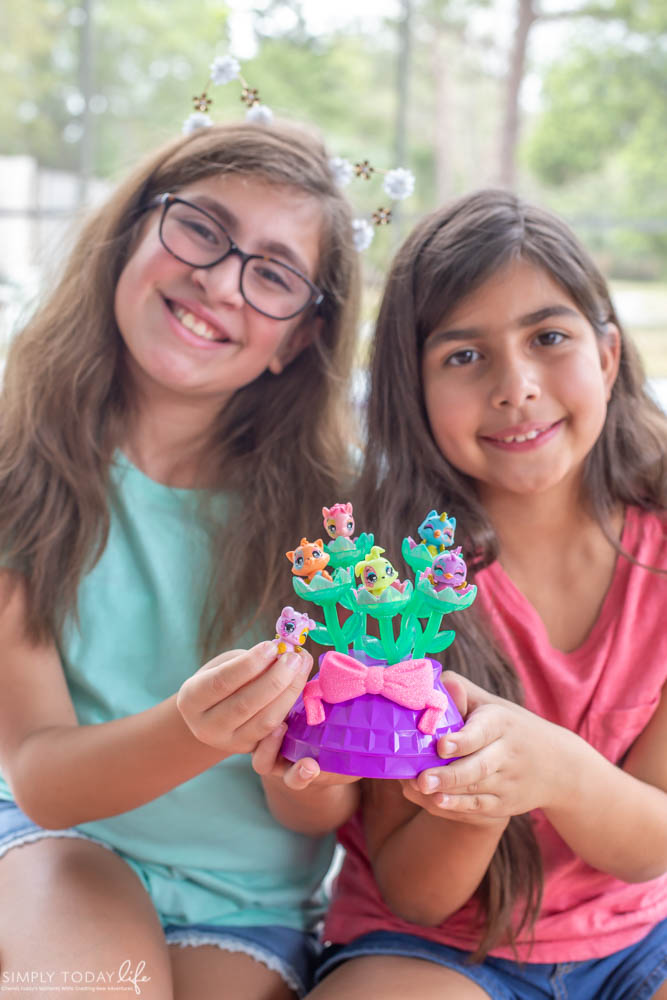 This Easter make a basket that will allow your child to explore their imagination and play.
No need for extra candy or sweets.
They will love just being able to hatch Spring Bouquet filled with cute little Hatchimals friends!
Don't forget, Hatchimals CollEGGtibles make the perfect Easter Egg hunting prizes!
Are your kids obsessed with Hatchimals like my girls are?