One of the things that my girls love the most is having a delicious breakfast, but when mom is in a hurry sometimes I don't make the best of choices for them. I am loving Annie's Organic Whole Milk Yogurt, that allows me to create simple, but delicious recipes that my girls can eat on the go like this delicious Frozen Yogurt Pound Cake Recipe! Perfect for breakfast or even dessert!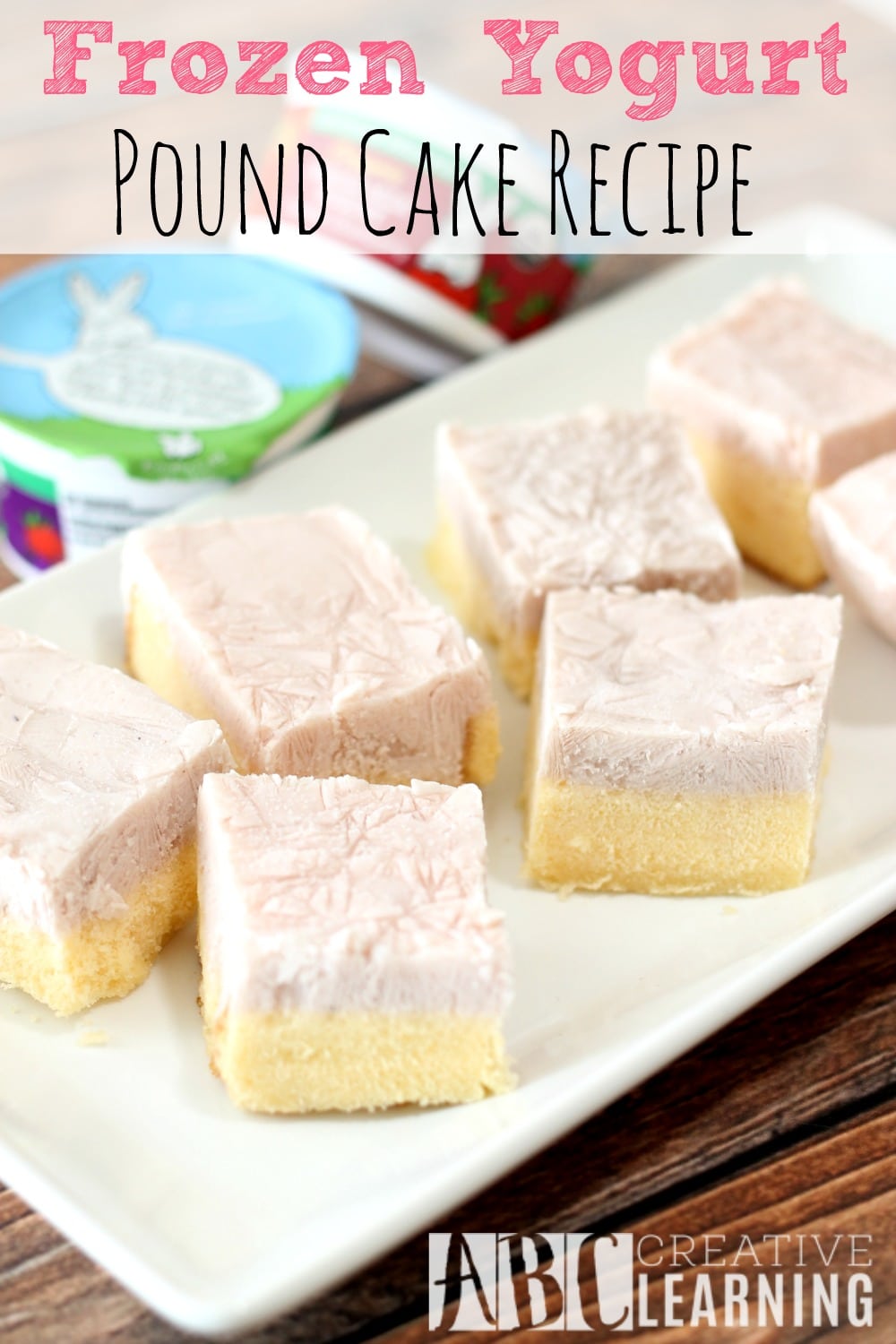 Frozen Yogurt Pound Cake Recipe + Paypal Giveaway
My girls absolutely loved these Frozen Yogurt Pound Cake squares that I made the night before a really busy morning. Not only does it make me happy to see how much they loved it, but to also know that they are eating a much healthier breakfast puts a smile on my face!
Sometimes creating healthier recipes don't have to be hard or expensive for that matter! Just having the right ingredients to work with is all we need! Like this recipe, it only calls for 2 ingredients and some optional ones you can add for a more balanced meal!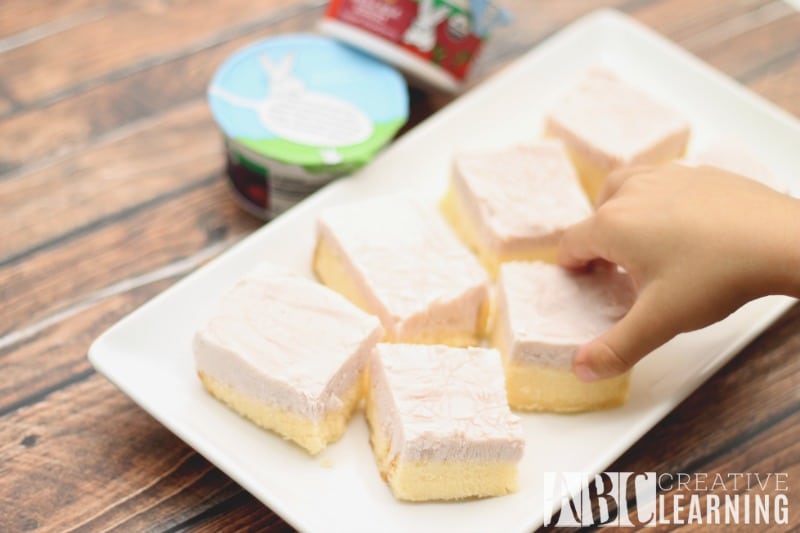 I headed to Publix to pick up some of their newest flavors, Summer Strawberry and Berry Patch. I also knew that they had a great deal going on right now where I could be 2 packs of Annie's Organic Yogurt 4 pack for just $5! Make sure to check more on the Publix Weekly Ad!
I can definitely see this being my girls favorite breakfast, snack, or even dessert all summer long! They loved it so much that we are actually bringing some over tomorrow to share with cousins! I know that if my girls loved it, so will they!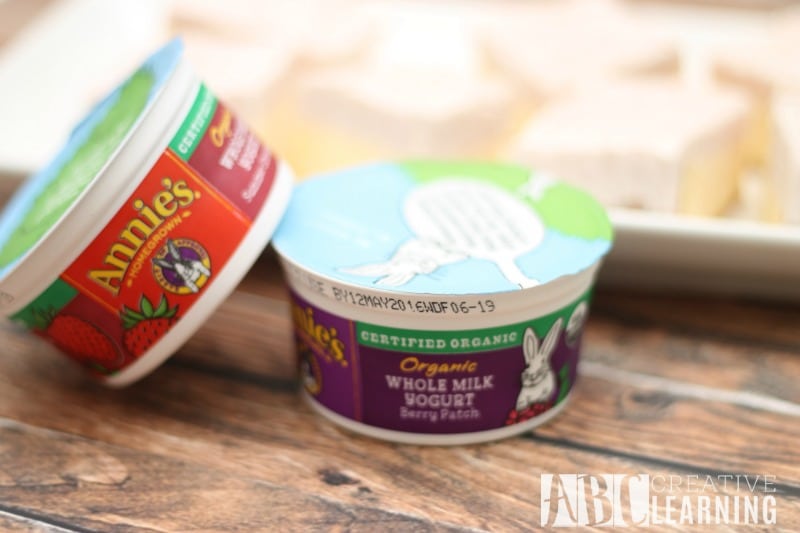 Now lets going on this delicious, healthy, and super easy recipe!
Ingredients needed:
2 packs of Annie's Organic Yogurt (3 of each flavor)
Pound Cake (You can purchase one at Publix or you can make it yourself.)
Square pan that you can put in the freezer
Parchment Paper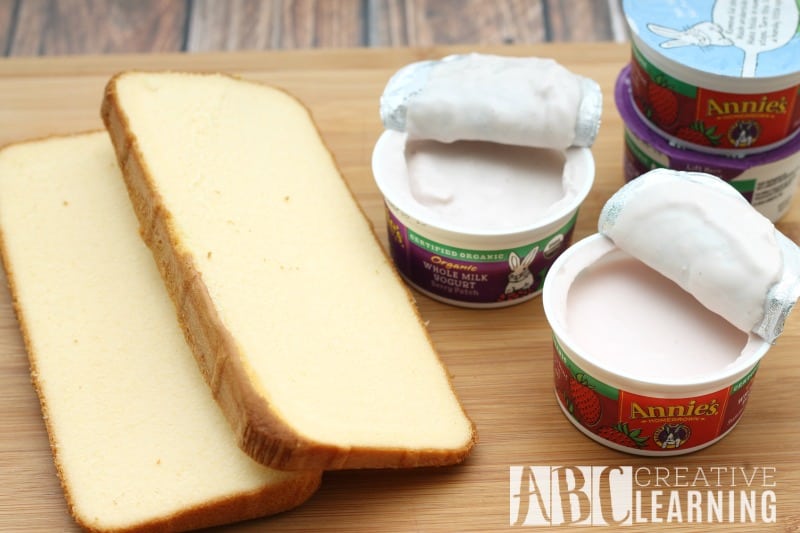 Spread a sheet of parchment paper on your square pan. This will help the pound cake not stick to your pan and will make it super easy for you to pop your yogurt cake right out.
Slice your pound cake into thick rectangles if possible. If you bake your own poundcake make sure to bake it in a square pan so that it would make it easier for your to slice.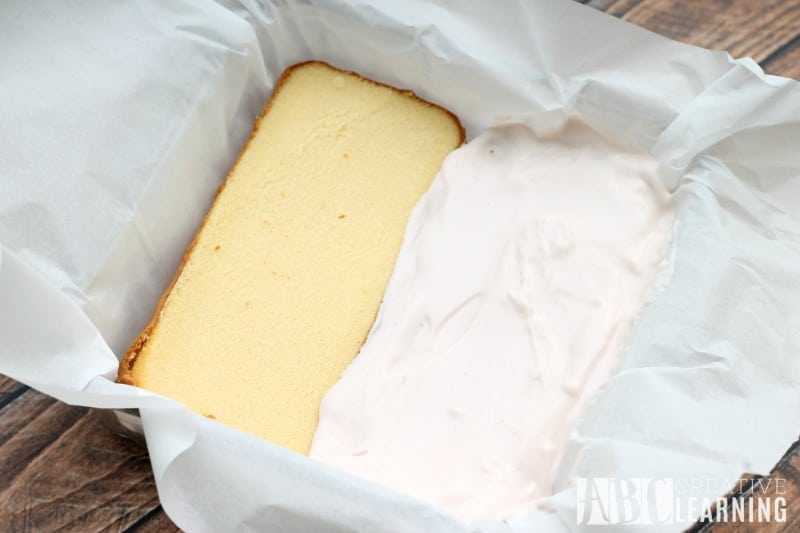 Lay your pound cake pieces on the parchment paper on your pan.
Spread 3 containers of Annie's Organic Yogurt on top of each pound cake slice. I did one side Summer Strawberry and the other side with Berry Patch to give my girls options.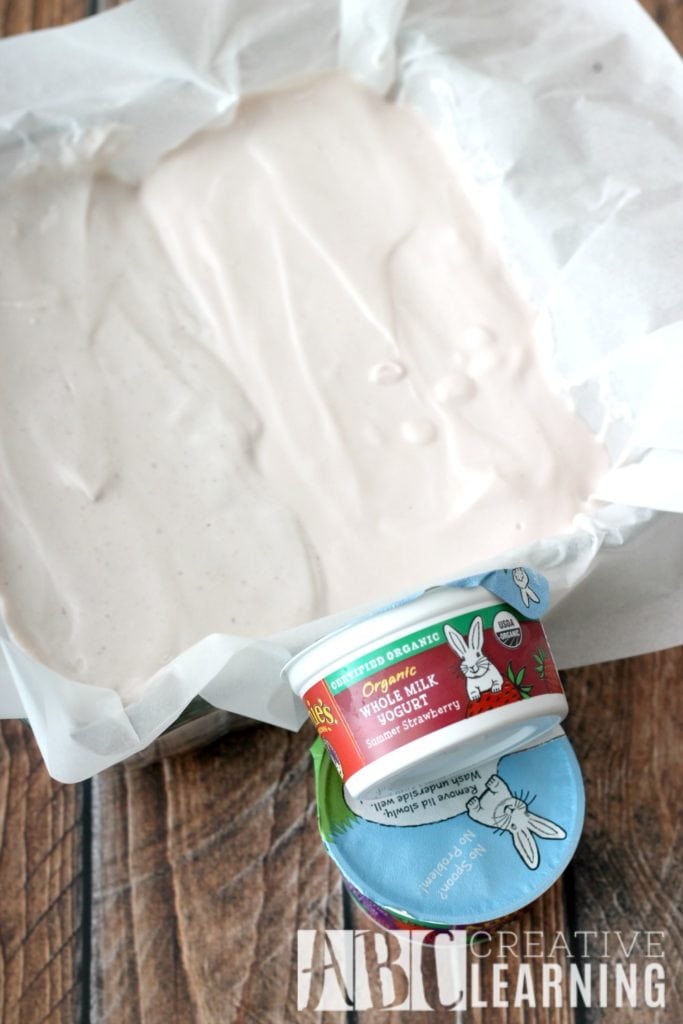 Let it freeze for at least 6 hours or over night.
Once you are ready to eat, make sure to let sit out for about 10 minutes to make it easier for cutting. Cut into squares and enjoy!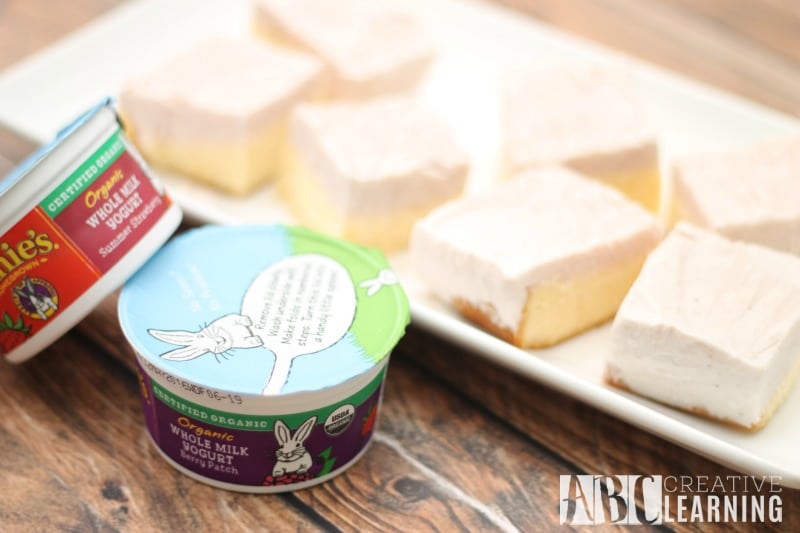 Super simple and healthy to make! I hope you all remember this recipes when summer comes and your kiddos want something delicious, but cool!
Now, I'm also excited to be able to help one of you go purchase some of Annie's Organic Yogurt! I'm hosting a $15 Paypal Cash Giveaway to one lucky reader! The perfect start for summer! Make sure to enter the Rafflecopter below and good luck!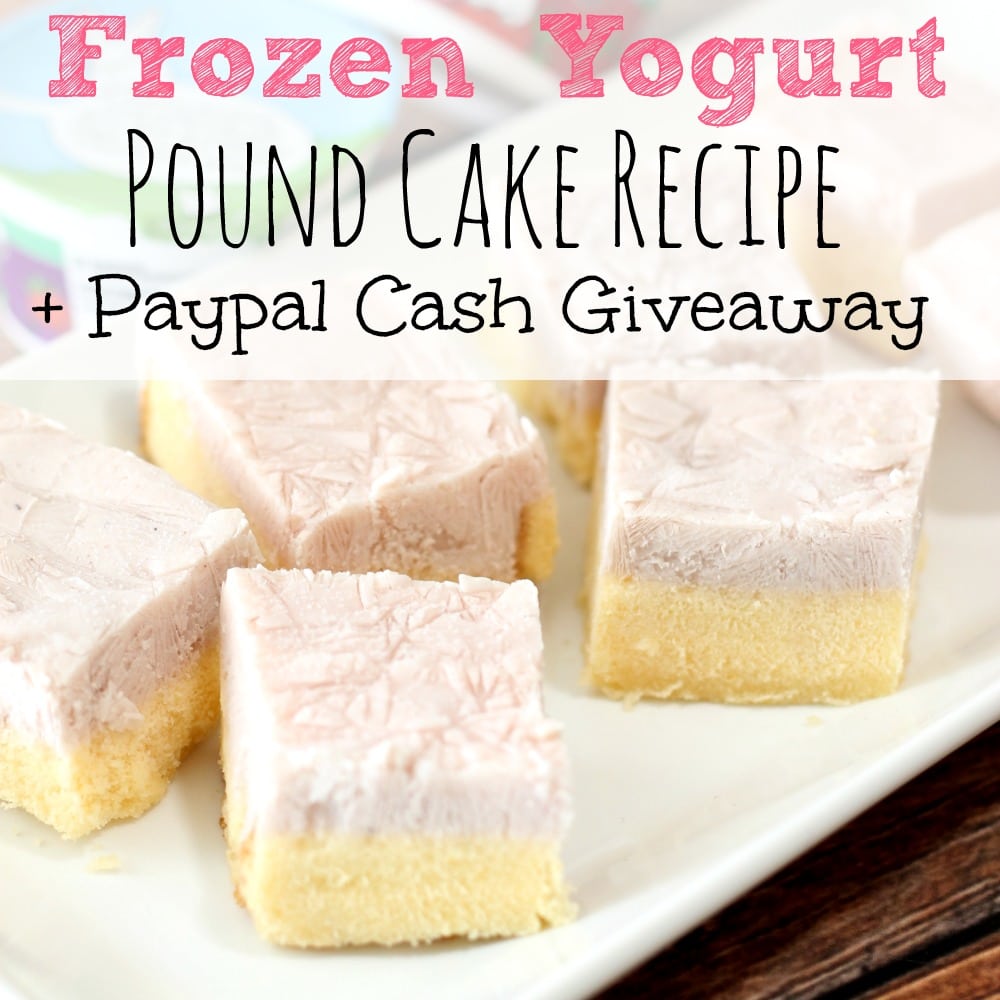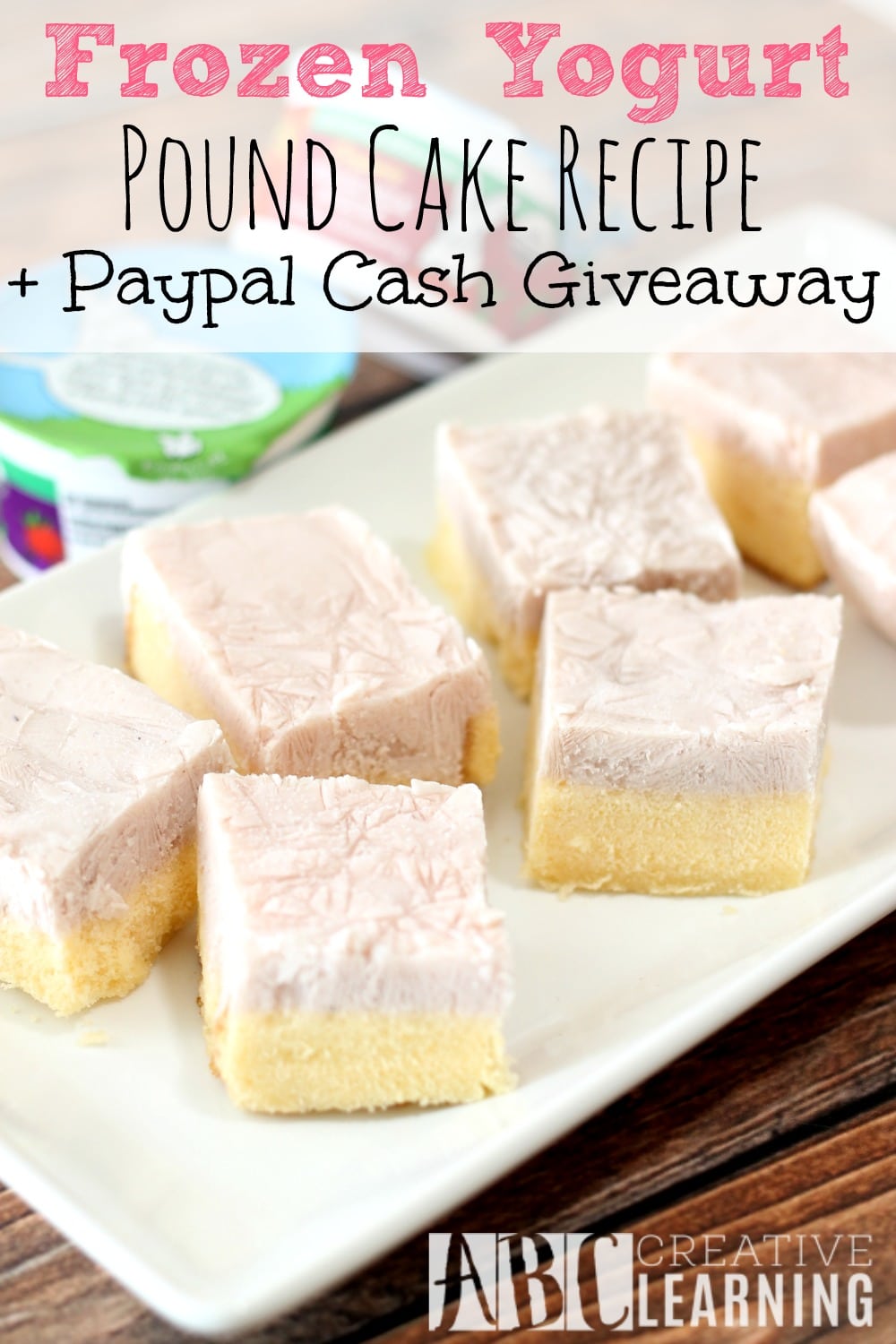 What flavor do you think your kiddos will love best?