My husband says that my true character comes out when I'm among my "people" as he calls us influencers. Personally, I've never noticed a change in my character until last week. Finding My Voice Among The Crowd Then Rocking It Out With Kia last week made me realize how lucky I am to be able to do what I love as a career. Especially at this stage of my life. Thank you, KIA, for allowing me to find my voice and be apart of #TheNewKia experience! All opinions are my own.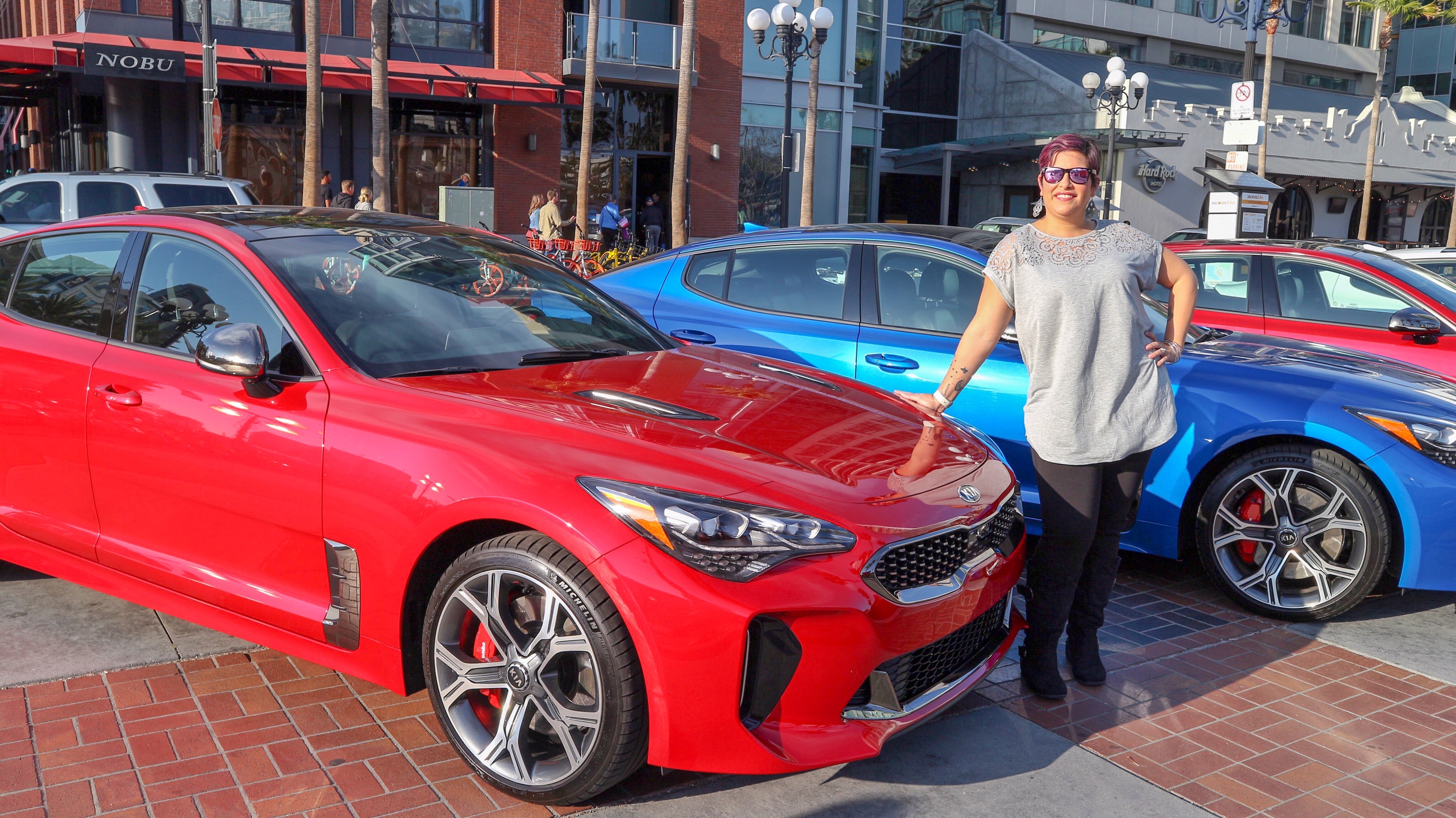 Finding My Voice Among The Crowd Then Rocking It Out With Kia
Last week, I have had the honor of being able to live my best life, as my dear friend Ruth from Viva Veltoro would say. The most amazing moments are created when you least expect them. Also, when you don't necessarily realize your soul needs it the most. If you have been following along my journey for the past few years, you know that I'm a breast cancer survivor. Since stepping back from blogging full time I have been hard on myself. Questioning every move I've made since my diagnosis on June 29th, 2016. The truth is, the belief in myself had faded and the voice I once had felt lost.
In truth, I haven't been living my best life.
This life as a blogger/influencer can become stressful. It's not something many of us share with anyone. I love sharing photos of my experiences, trips, and celebrity interviews. Don't get me wrong, these moments are amazing and I will cherish them for the rest of my life. The thing I don't share is how I constantly compare myself to other influencers and bloggers. I don't share how I question my writing every time I hit publish on a post. I don't share how I edit my photos a million times just to make sure they look perfect. Perfect? Is there even such a thing?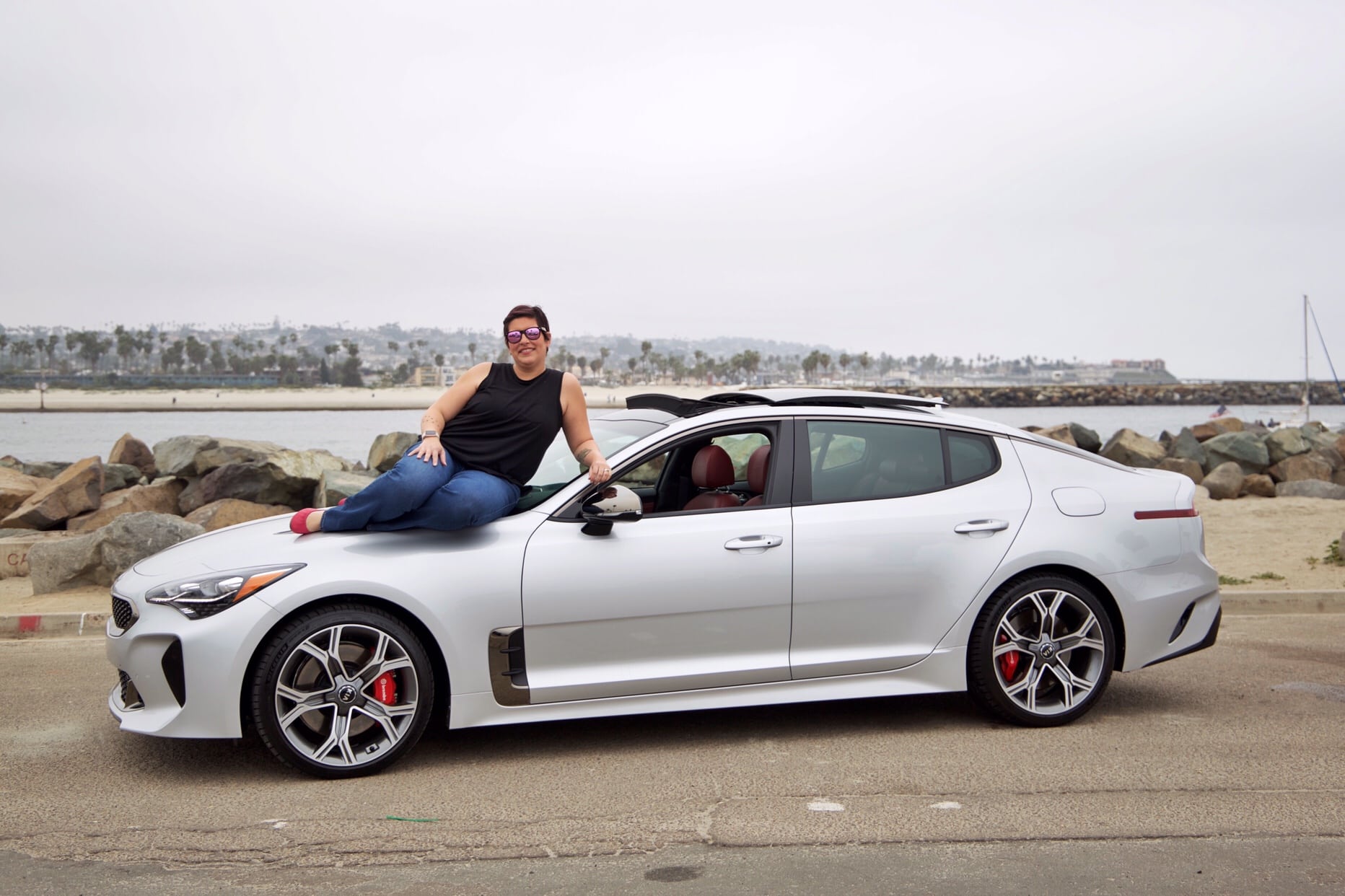 Finding My Voice
Last week I realized that being a blogger and influencer is my passion. I also realized that I still have a voice. I just have to accept that my voice has just changed. My priorities and passions are no longer the same. Maybe it just took one person to say the words I needed to hear or maybe it was being amongst "my people" in a relaxed environment to finally see it.
This moment for me was when John Dominguez, who is the Products Communication and Social Media Manager for KIA shared with us how there has to be more love among each other and how influencers each have an individual voice that needs to be heard. This literally struck a chord with me and made me realize that I've been comparing myself to others for way too long.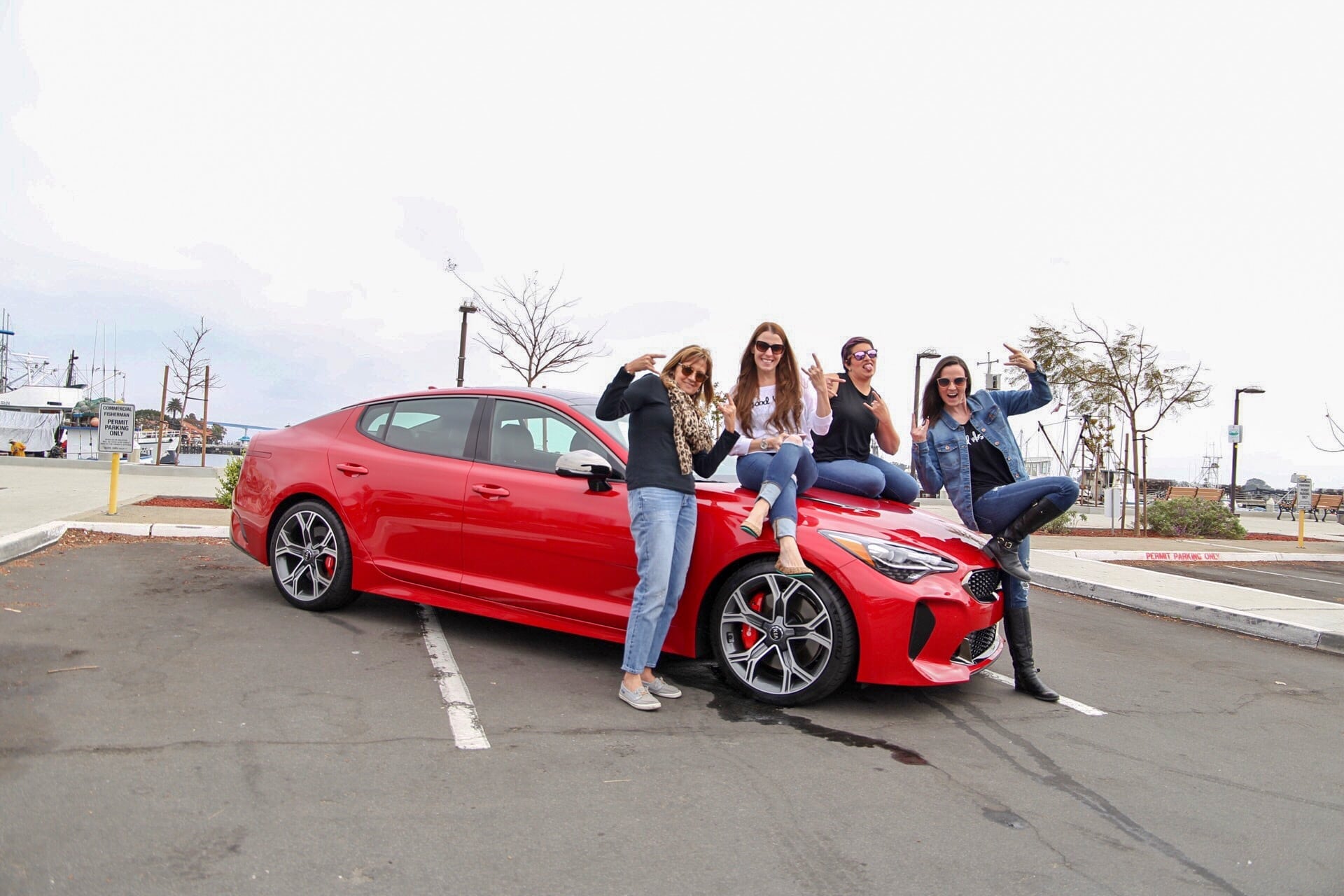 If you followed along on my social media last week then you know that KIA invited me to San Diego to experience #TheNewKia to learn about their vehicles and brand. Even though I've watched many of my friends be apart of the KIA family for some time now, I wasn't sure what to expect. Now I get it! I get why so many influencers want to work with KIA. It's not just a brand, it's a family!
I never felt out of place or needed to fight my way into the "crowd" like you have to in so many events and conferences. You're just apart of it all. It was one big happy family.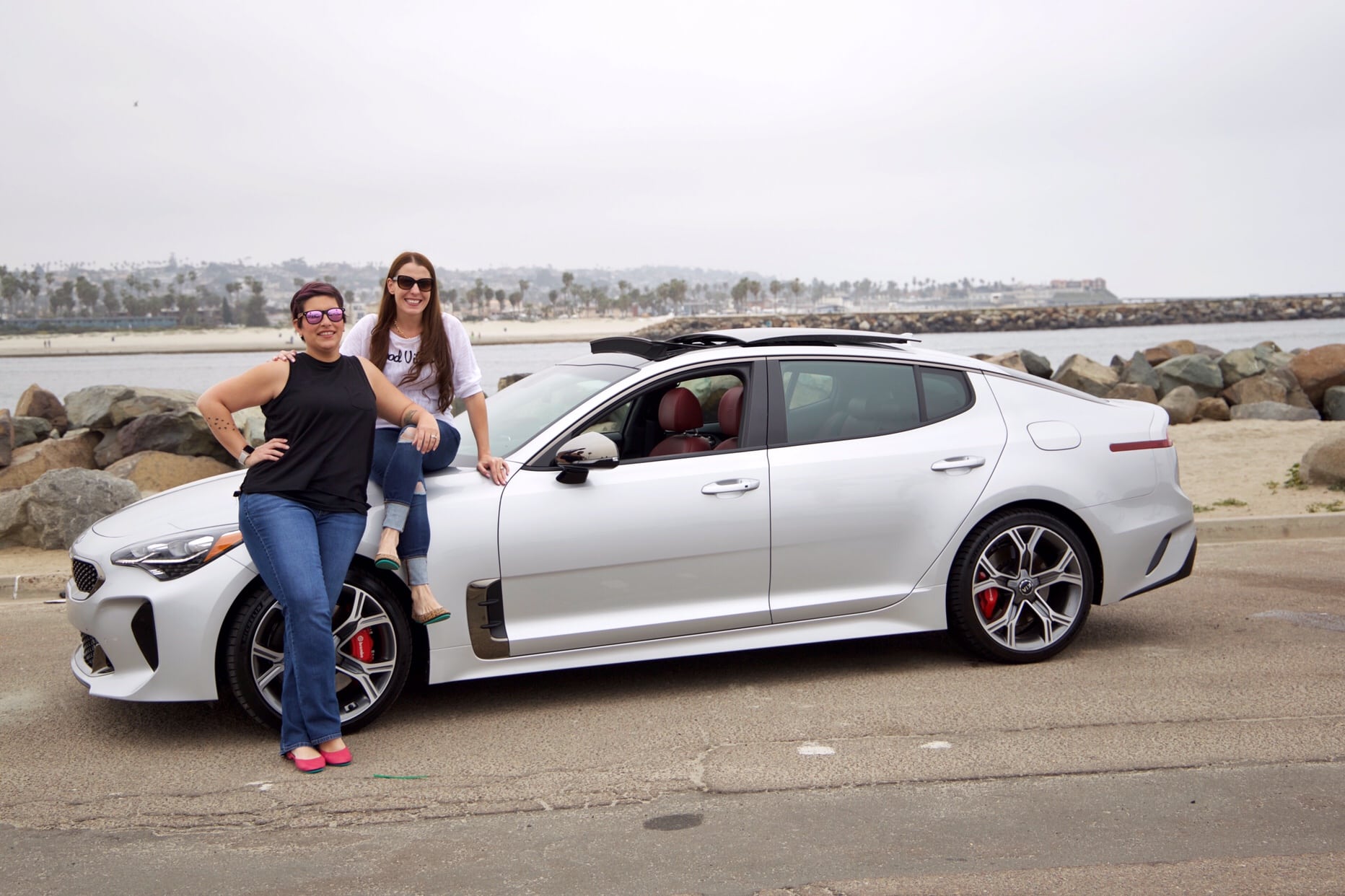 The New Kia Event
Before we even left for our trip, KIA was kind enough to send us all an amazing suitcase to take on our adventure to San Diego. I should have known then that the KIA brand does not mess around when it comes to putting on an event. Arriving at the Hard Rock San Diego we were greeted with the all-new KIA Stinger right there in the hotel lobby. Pretty cool! Then it was off to meet up with old friends and make some new ones!
The dynamic of the KIA team took me by surprise. This professional laid-back vibe was something I could totally handle and I was in my element. That night we had an amazing welcome event where we got to meet some of the KIA team and enjoy some delicious food. Oh, and there's was dancing too. If you know me, then you know, there was LOTS of dancing!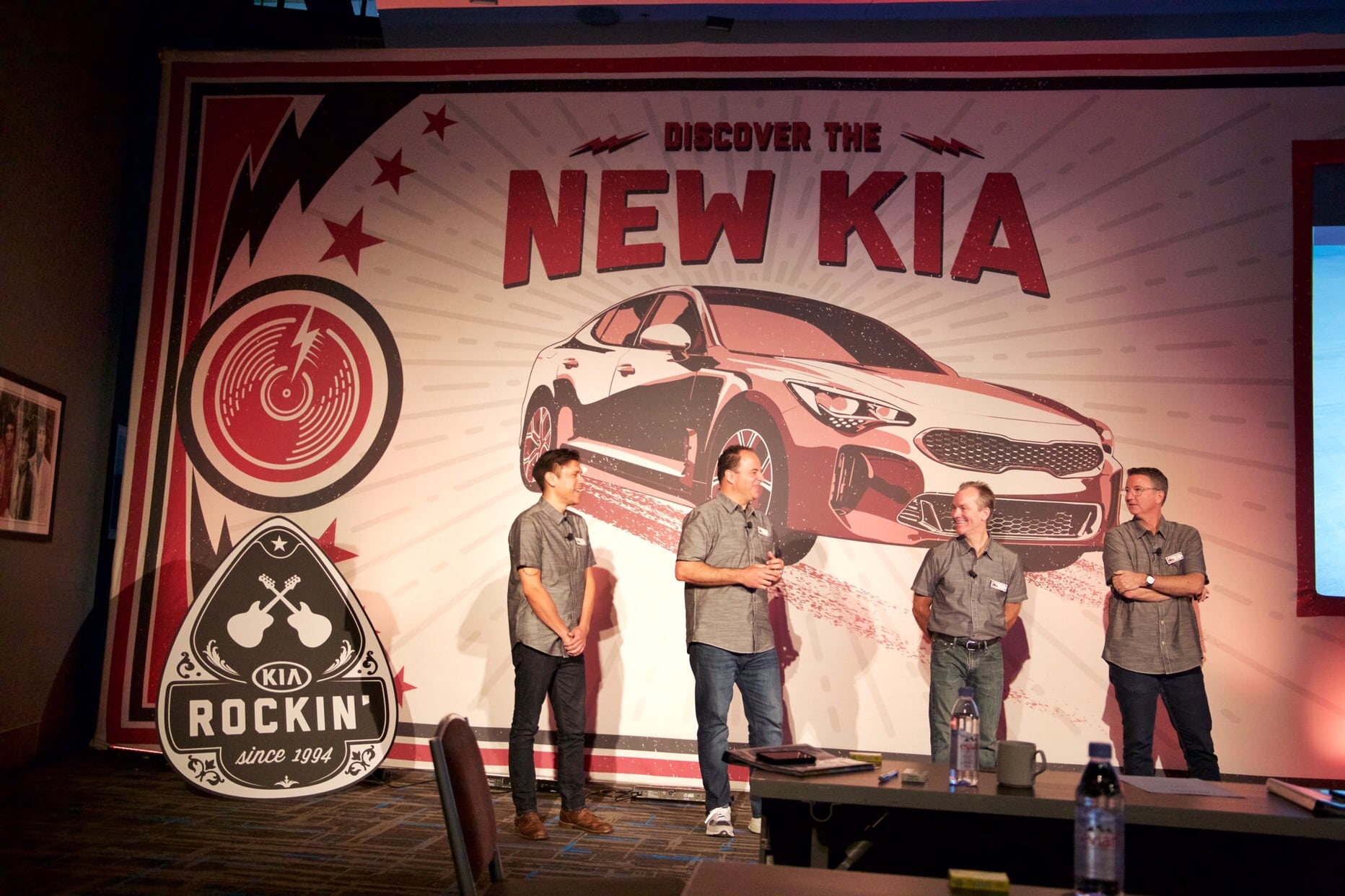 The next morning we learned all about what KIA stands for and their vehicles. Did you know that KIA did not start off on the fast track? In fact, they were still at the starting line when so many auto brands were almost to the finish line. I remember when the first KIA Sportage hit the market because it was the vehicle I wanted as soon as I got my drivers license. My dad, on the other hand, had other plans. "It's not a known brand", I remember him telling me. Well, look at them now dad.
Fast forward to the KIA brand today, it is #1 in Initial Quality, Top 3 in Reliability, ranked Top 6 Best Car Brands Based on Road Test Performance and Reliability, and it's the Only Non Premium Brand to Earn 3 Appeal Awards. WOW! When they say slow and steady wins the race, I think of KIA!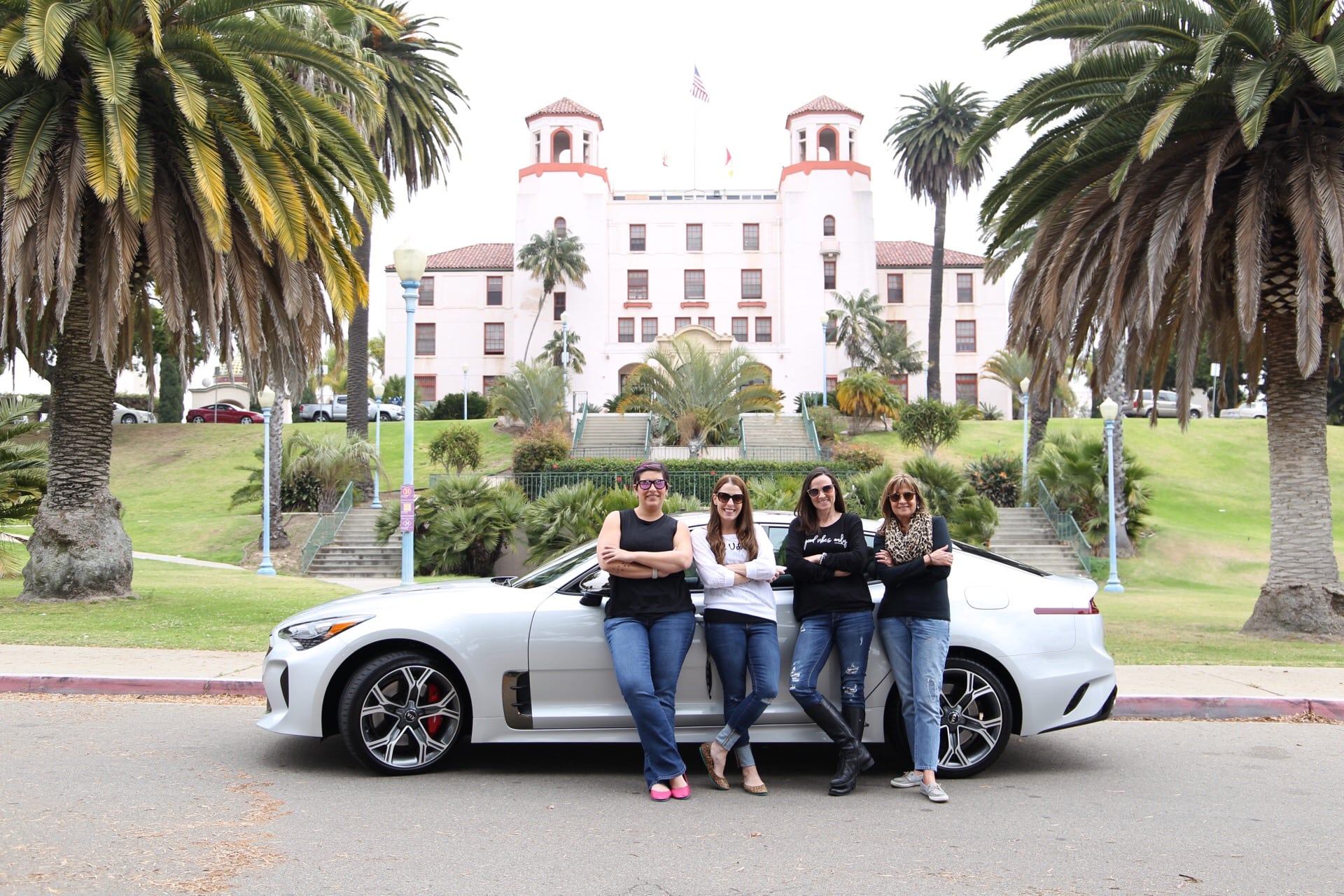 The KIA Vehicles
I will admit that my minivan hit the dust just a month ago. Looking for a family vehicle I messaged several of my blogging friends who are apart of the KIA family to suggest a family-friendly car. I so wanted the KIA Sorento for our family adventures, but unfortunately, it was not in the cards for us this time around. After being able to check it out first hand during the event I came home and told the hubby that next time we will make it work!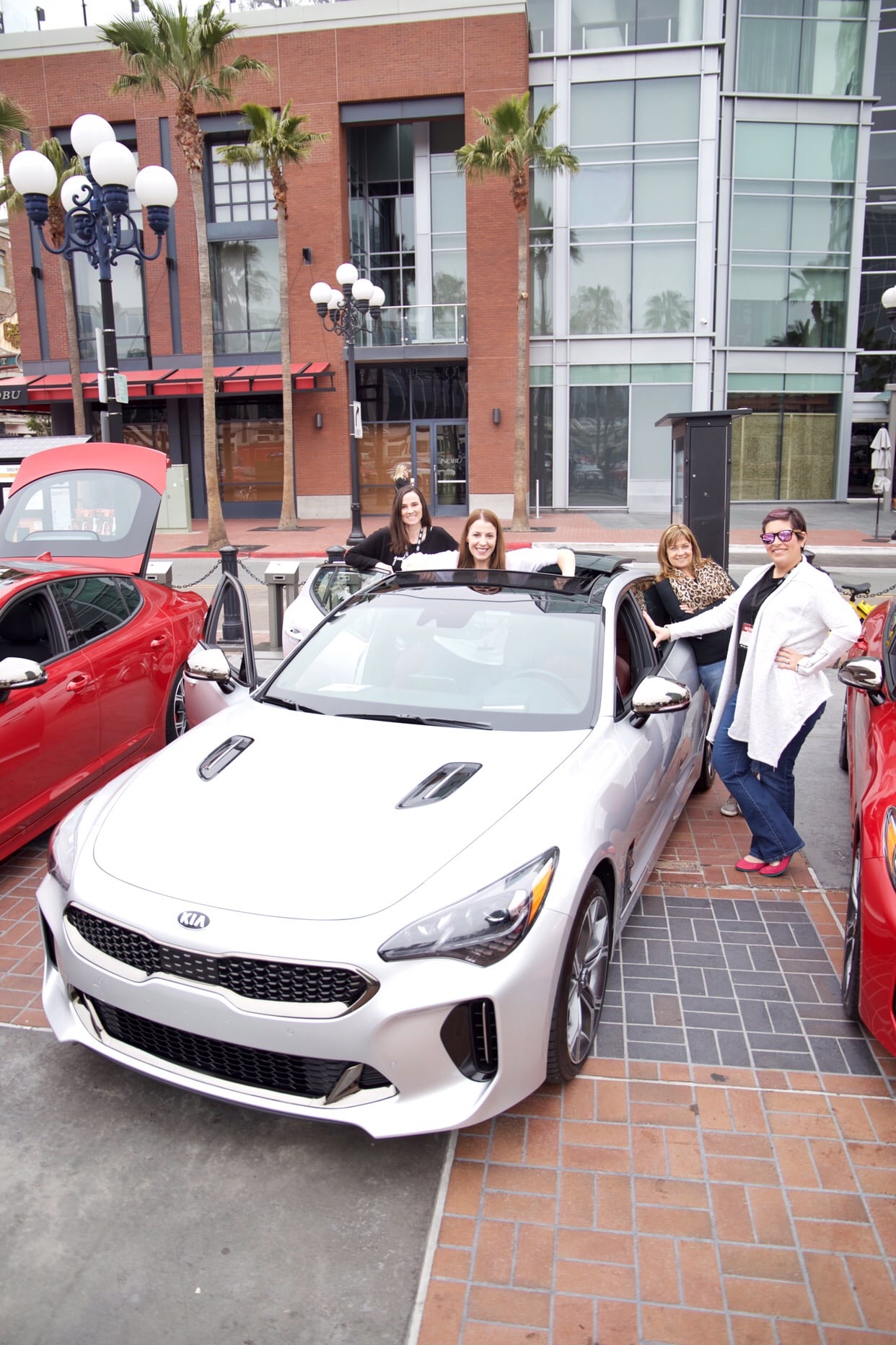 Not looking for a family car? Check out some of the irresistible lines of vehicles KIA has to offer. Plus, with its unique car grill, also known as the "tiger nose" you will get noticed in any of this cars.
Stinger – 0 to 60 in 4.7 seconds, room for 5, all-wheel-drive sedan
Sorento – standard 3-row, 7-passenger seating, driver attention warning
Niro PHEV – up to 26 miles of pure electric range, fully-charged in 2.5 hours
Optima HEV – KIA's first hybrid, active aerodynamic grill, 60/40 split folding rear seat
Soul EV – KIA's first globally-sold EV, more powerful battery, recharged 80% in about 30 min
Sportage – KIA's longest running name plate, advanced technology, turbocharged engine
Rio – European design and driving dynamics, fully loaded, one of the roomiest of its class
Time For A Test Drive
After KIA got us all revved up (see what I did there?) and excited about their lines of cars, it was time for some test driving. We weren't doing any old test driving either. This group was going on a San Diego adventure in the all-new KIA Stinger! YUP! You read that right!
As our group of 4 chose a Stinger and got ready to hit the road we had to get a photo in front of this sexy beast! Yes, I said it! This car would be what I would want if I was graduating high-school now! Big enough to fit my friends, our beach essentials, and perfect for getting all the stares from the fellas! Okay, daydream over, back to mom life.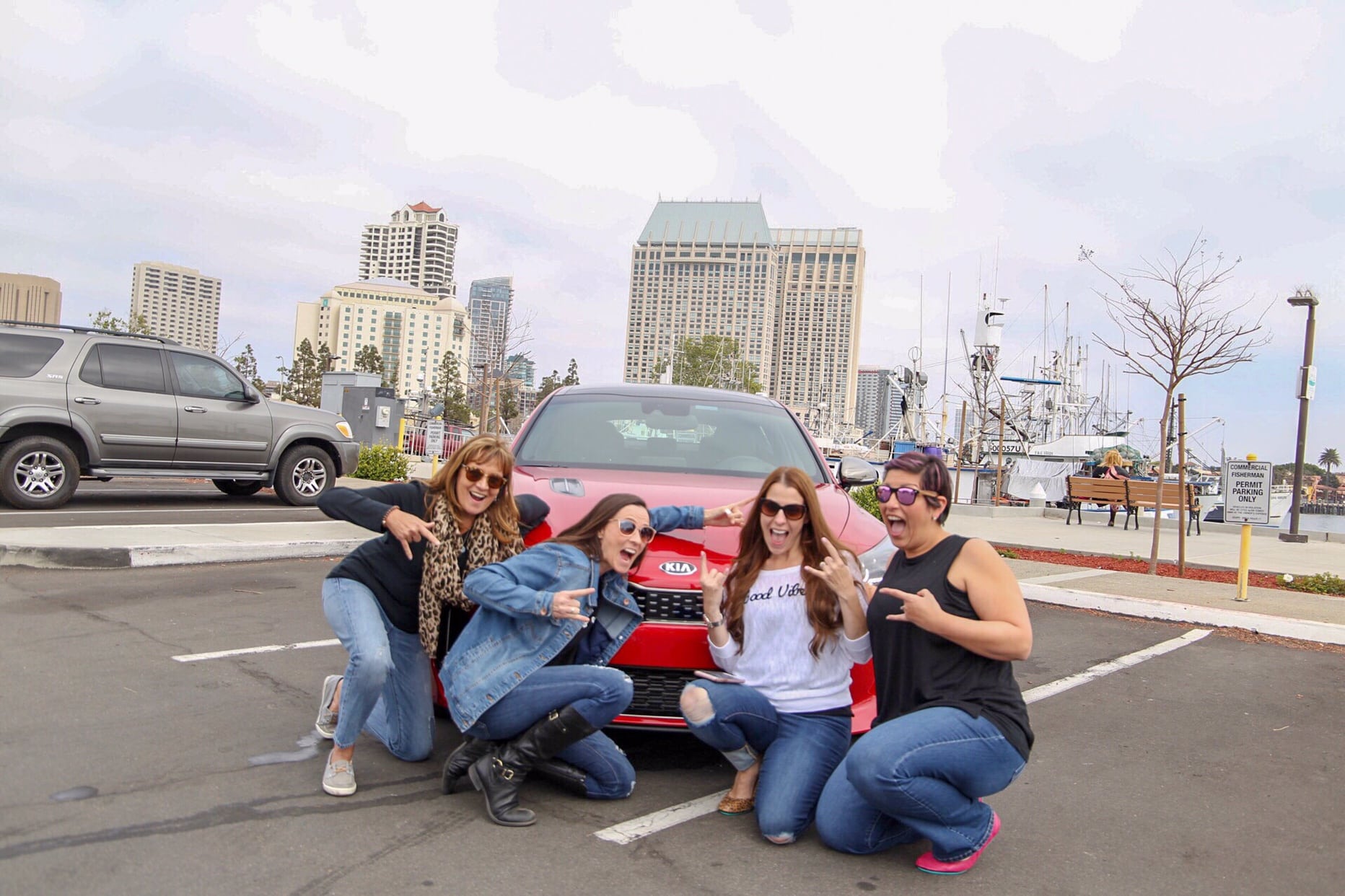 Now to switch gears (I did it again), KIA challenged all the groups to come up with a Car Karaoke as a friendly competition, which was the best time ever! I still don't know if KIA wanted us to do this so that they could have a good laugh in the office when they had slow days or because they knew this would bring the groups even closer together. Either way, I'm glad they did!
Our group "Good Vibes" seriously was amazing! I've known these ladies for a few years now and have spoken at passing, but this trips brought us closer. These ladies are my friends. They are "my people". I just had to share this video with all of you! Our group was composed of Ruth from Viva Veltoro, Kelly from Food, Fun, and Faraway Places, and Keri Lyn from She Saved. Come on, you know we rocked it!
As you can see the KIA brand sure does know how to throw an event, but even more so, they know how to bring influencers together and the meaning of family.
Last week I was living my best life ever with friends. This week I'm living my best life ever with my hubby and girls. My voice has been dimmed for a bit, but I truly hope that what I learned last week with old friends and new ones will stick with me as I go on this journey I call blogging.

Did you follow along this week with #TheNewKia?