Thank you Malt-O-Meal® for sponsoring this post. Pick up the new Malt-O-Meal® Blueberry Muffin Toasters® at a major retailer today!!
These Family Morning Conversation Starters are perfect for creating a purposeful morning routine with your family.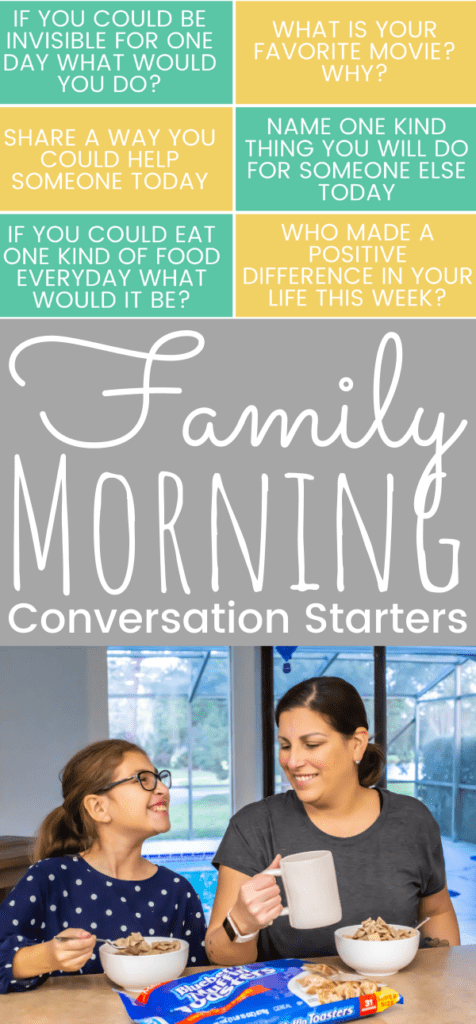 Family Morning Conversation Starters
Who says that family conversations and eating together have to happen at dinner time?
Most definitely not my family!
One of the things that we began doing during our winter break was having breakfast together as a family.
I think the girls truly enjoyed these extra simple moments with us and their favorite new cereal Malt-O-Meal® Blueberry Muffin Toasters®, which really do taste like blueberry muffins!
You just can't top the fresh-baked blueberry muffin flavor and crunchy goodness in every bite. Topped with some morning time with my favorite people!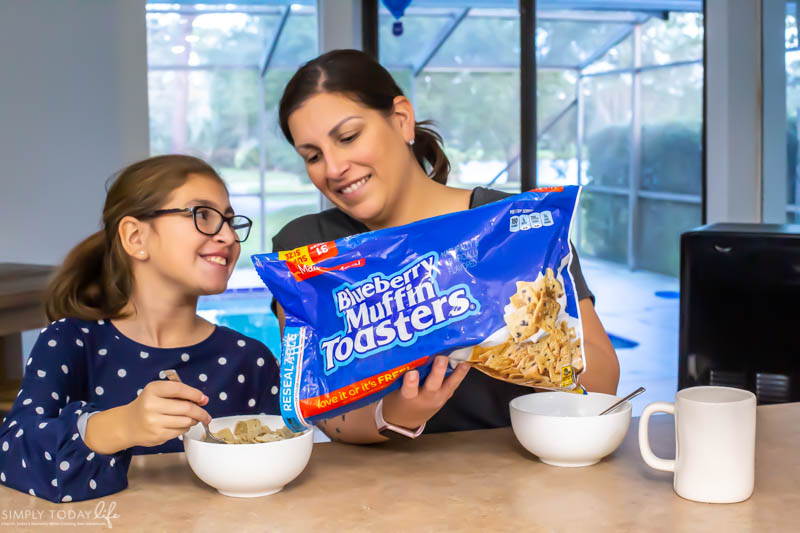 How To Make Morning Time With The Family A Priority
Making family time a priority has been on the top of my list for some time now.
Life can get busy and we don't realize the moments we are letting fly by.
As parents, we tend to skip breakfast and go straight for our coffee or hot tea in the mornings.
Even if you decide not to eat, sit with your child or children as they have their Malt-O-Meal® Blueberry Muffin Toasters®.
You would be surprised by all of the stories, information, and of their daily activities they are willing to share.
Choose to take in those moments and be present with them.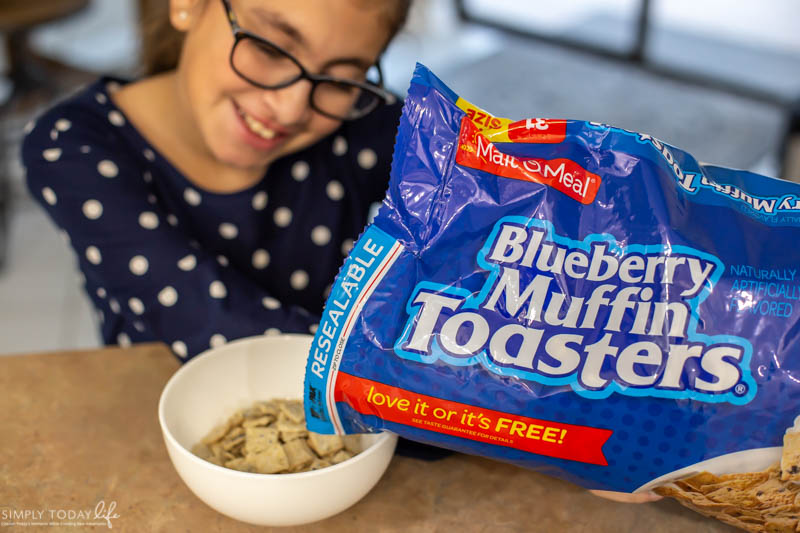 Why Morning Conversations Are Important For Tweens
Creating purposeful morning conversation with your kids allows you to find out what they love and are enjoying during this time of their life.
I love spending early mornings with my oldest daughter on the weekends when everyone in the house is still asleep.
This gives us one-on-one time to bond, and as a tween, it's a great way for her to have open conversations with me without feeling judged.
Creating these mornings with my oldest daughter has been special for us to share together.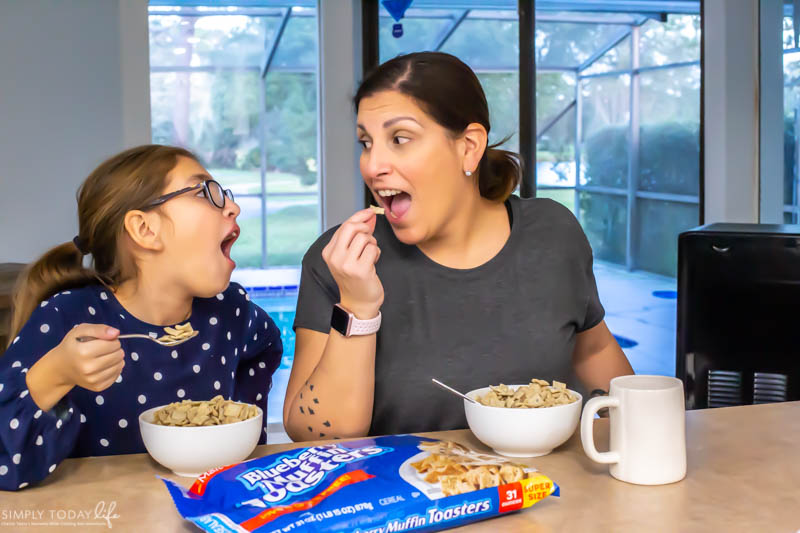 Morning Conversation Ideas
Morning time doesn't have to be stressful or just involving rushing out the door! That's why I've created these simple morning conversation cards to help your family spend a few quality minutes together.
I promise that the few extra minutes you put into having a conversation with your kids will be worth it! Plus, who doesn't want to know the one thing your child will actually eat for the rest of their life!
My youngest said she can eat Malt-O-Meal® Blueberry Muffin Toasters Cereal forever! Now that, I've got to see!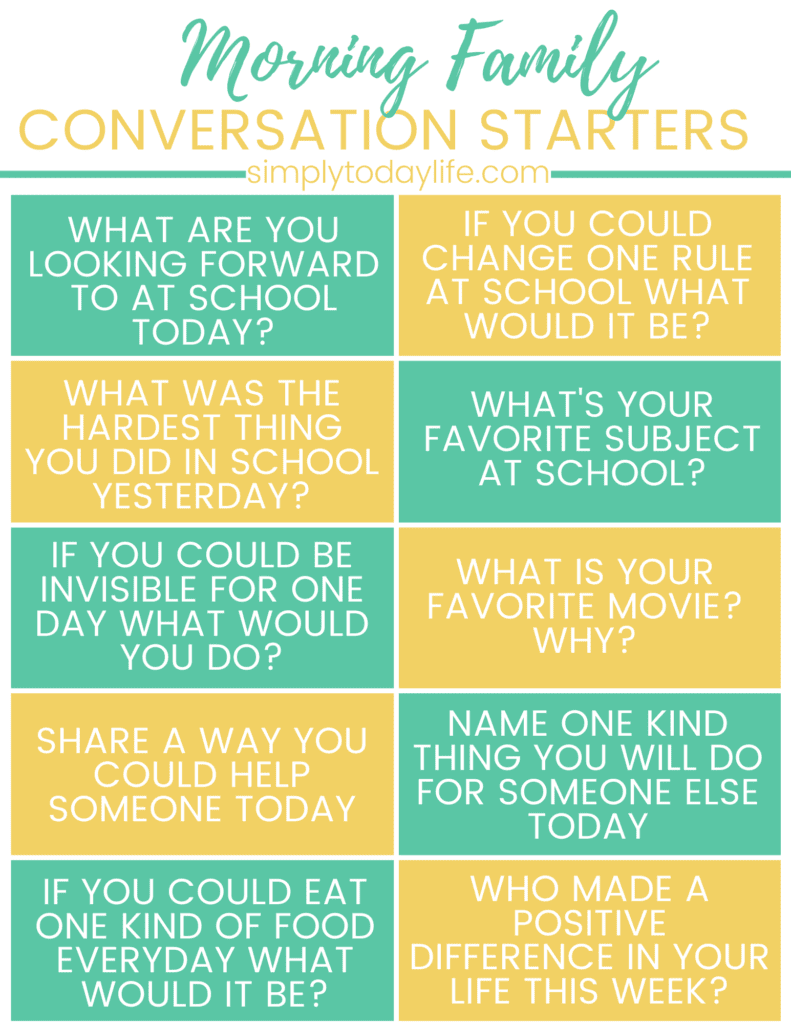 Print Your Free Family Conversation Cards
I've created these fun free family cards you can use during morning times during breakfast.
Click below to print out a set of my own discussion questions or create your own with my blank set.

I promise, your kids will love spending this one-on-one time with you before the start of a busy day.
Even five or ten minute conversations are better than none.
Building an open line of communication with your kids will allow them to feel loved and authenticated, and will help them trust you when they need you the most.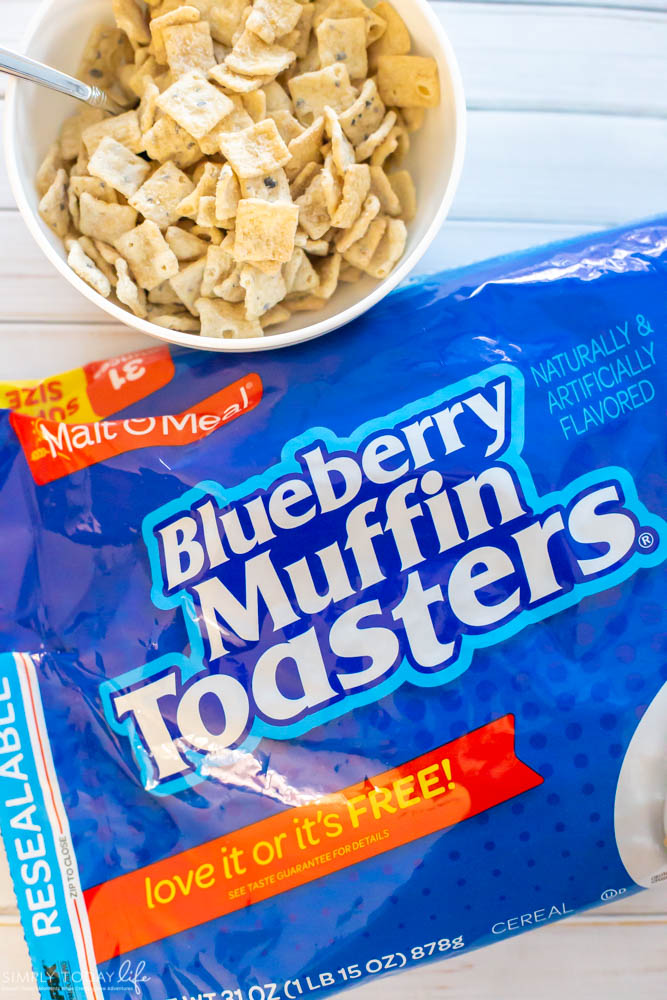 And make sure to pick up your Malt-O-Meal® Blueberry Muffin Toasters® Cereal at grocery stores nationwide, because they are back to make things a little brighter and more blueberry-y for you.
Will you be spending more morning time with your family?