Summer is over! YES! You read that right! My girls have already gone back-to-school, and this mama is trying to figure out where summer has gone! How do I already have a Kindergartner and a Third Grader? Not only is this a big year in our home, because they will be attending a new school, but with two unique style personalities, back-to-school shopping can be a bit stressful. Encouraging Individuality With Back To School Style Trends From JCPenney is my number one goal as my two favorite fashionistas start their school journey.
Today's Back-To-School post is brought to you in collaboration with JCPenney. All back-to-school fashion opinions are our own. #SoWorthIt #HazValerTusPenneys

Encouraging Individuality With Back To School Style Trends From JCPenney + First Day Of School Printables
Today I walked my Kindergartner to her new classroom and watched my Third grader walk up the stairs on her own. No parents allowed upstairs. What? But she's my baby! No worries, she had more confidence than I had at her age, so I know that she was just fine. I'm so glad that my Kindergartner, on the other hand, wanted mommy and daddy to walk her all the way to her classroom door.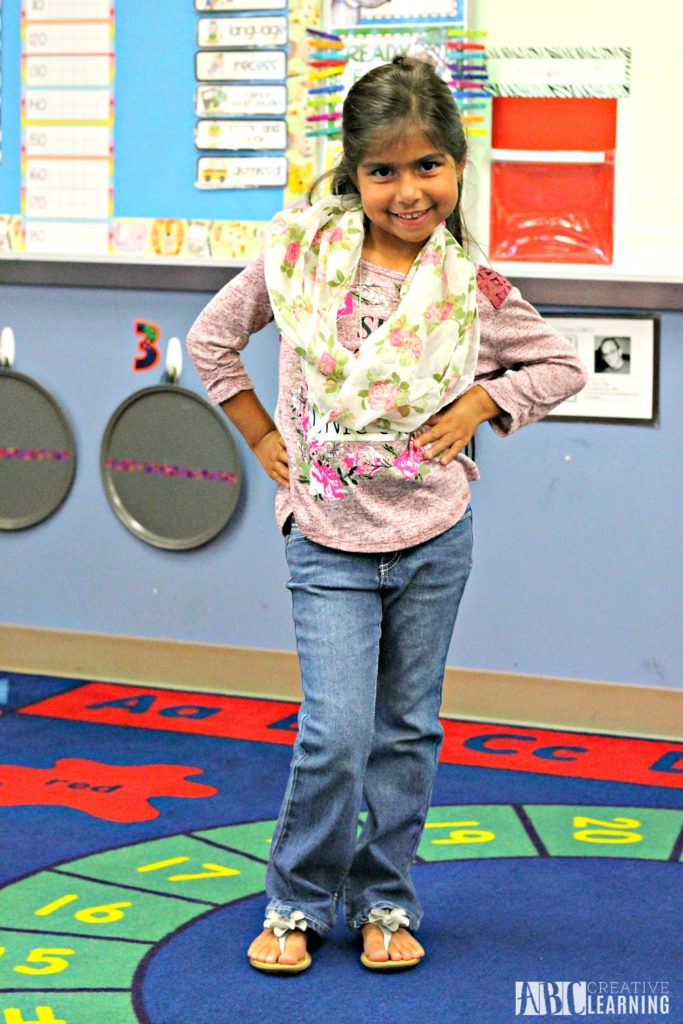 School can be a very challenging and a scary part of growing up, but showing off your individual style can be a bit more frightening. Not knowing how other classroom peers might react on how you dress or who you are can be intimidating for young kids.
That's why I want to make sure that I encourage my girls to show off their sense of style this back-to-school season with JCPenney trends with these three easy tips.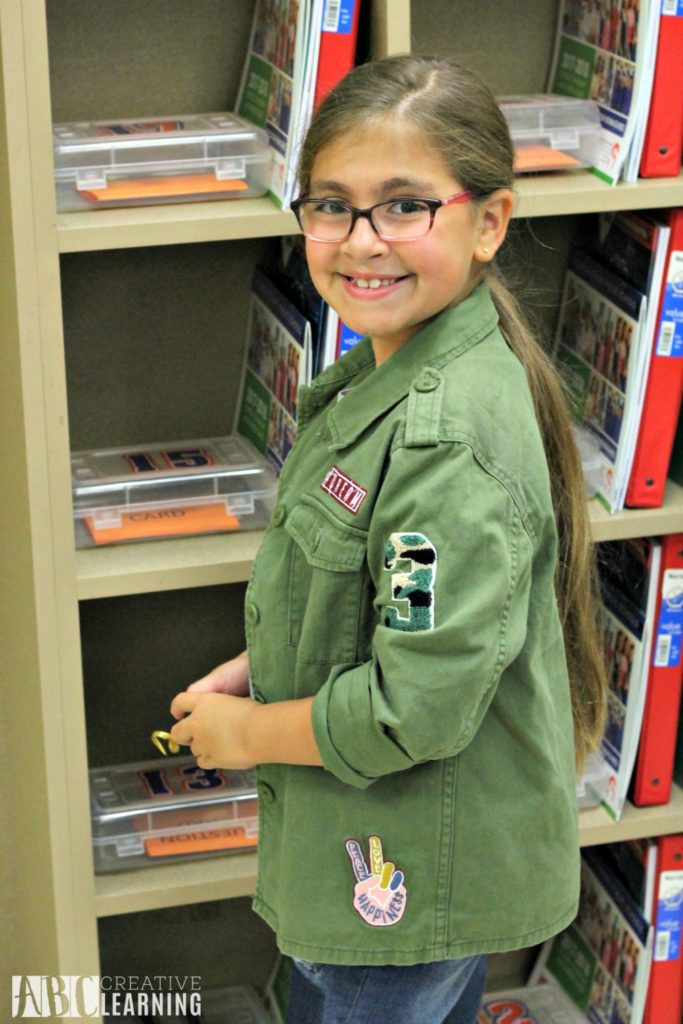 Send Them Off In Style
This year's back-to-school style trends are all about 90's Retro, Retro Sport, Camo, Victorian Romance, Denim, Graphic Tees, and Active wear! These fashion trends take me back to my school years, and I couldn't wait to take my girls shopping. I knew that JCPenney would be our one-stop shopping destination offering a variety of stylish and affordable fashion.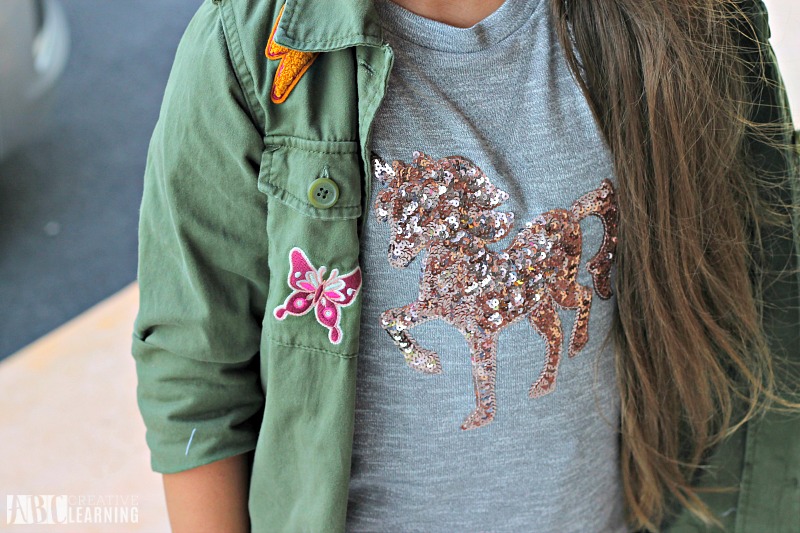 A fashion show in the dressing room was in place, and we loved every second of it. I think we had way too much fun trying on clothes and finding the right outfits for the first day of school. Even I tried to pick some pieces for them, but they weren't too fond of my "not" stylish tips.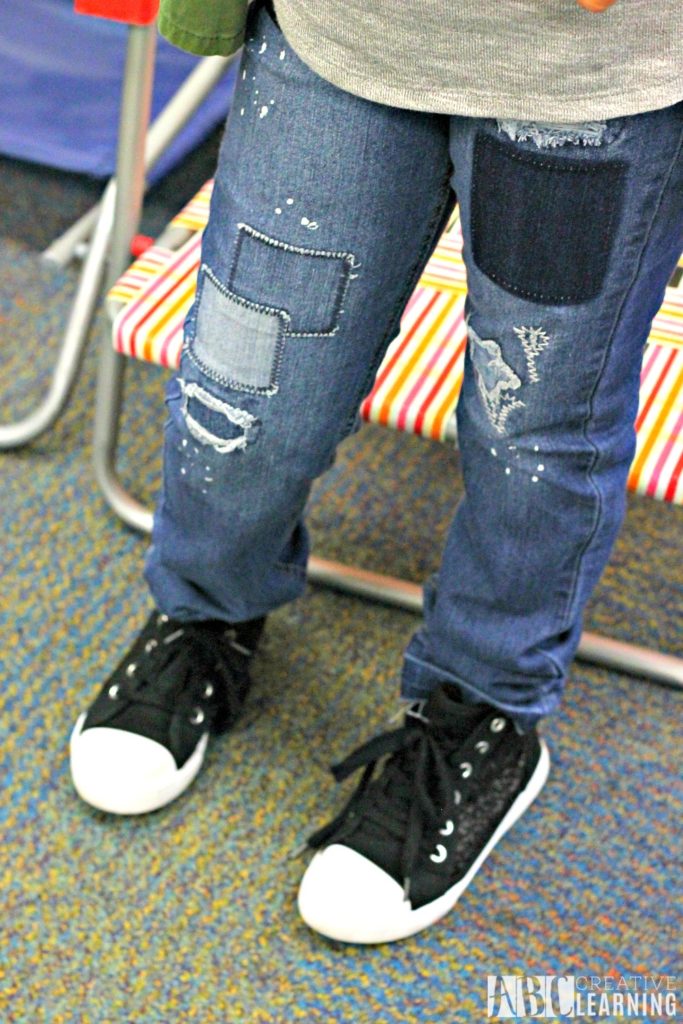 Provide Positive Feedback
I think I find myself being more flexible when it comes to what my girls like to wear, but that doesn't mean that I allow them to wear just anything that they want. I do disagree on some of the styles or fashion items that they prefer to show off, but doing so in an encouraging tone allows children to hear our point of view as a parent. Rather than them seeing it as you disagree with them, I try to explain to them why certain styles either doesn't fit their body type or maybe it's just not suitable for school while providing them with some other choices.
Keeping an open dialogue with my girls keeps them coming back for my opinion because they know that I only want them to look their best, so I will always be honest with them.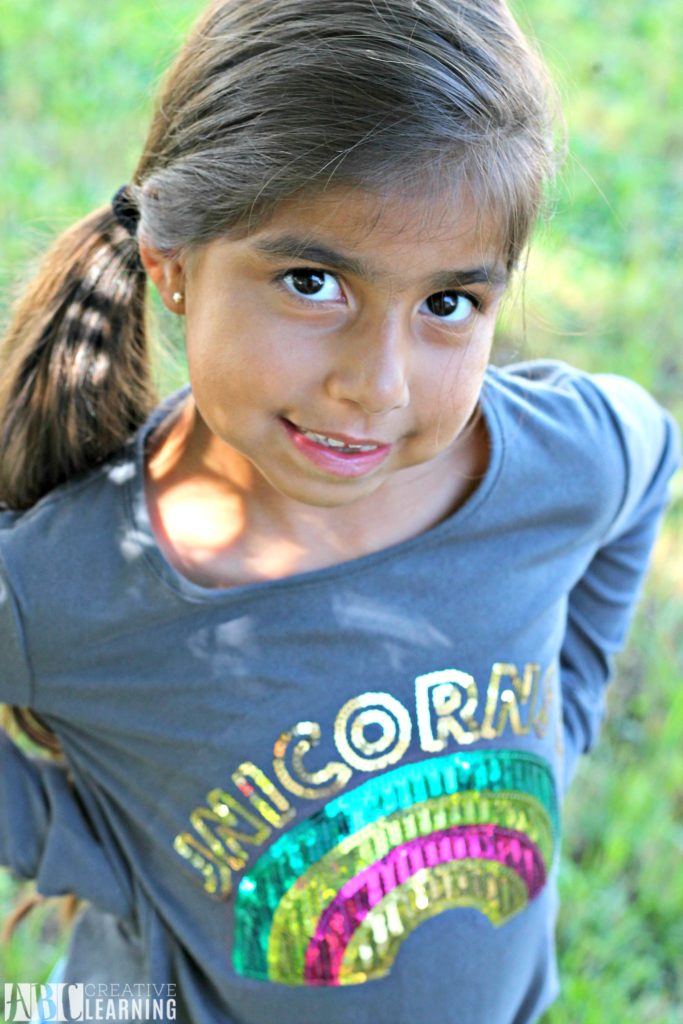 Allowing Kids To Be Themselves
I'm all for allowing my girls to express themselves and find their sense of style. They have enough to worry about, dressing up and being themselves should not be one of them. My girls both have big personalities, but they couldn't be any more different. Making their back-to-school styles unique and showing off who they are is important for them to be themselves!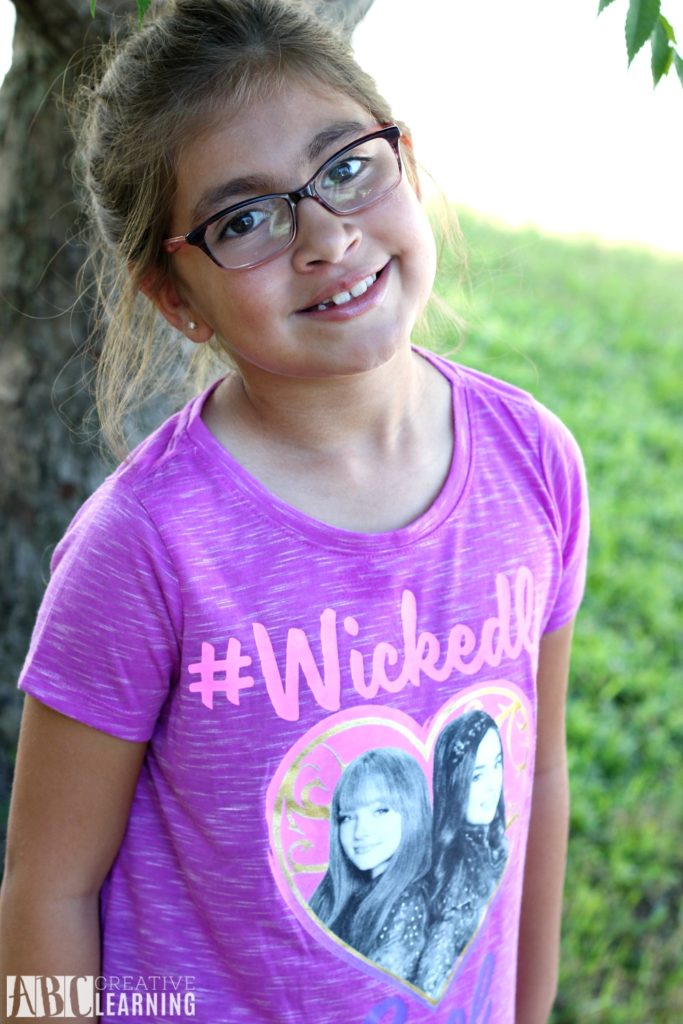 While my youngest is all about Graphic Tees and Victorian Romance, my oldest daughter loves her 90's Retro look paired with Camo and Denim! Oh, and everything Descendants of course! See? Different styles, but their personalities shine when they feel comfortable and stylish. JCPenney even offers a variety of high-quality, stylish pieces for Descendants fans at a great value. My girls were over the moon when they found a rack filled with dresses and graphic tees!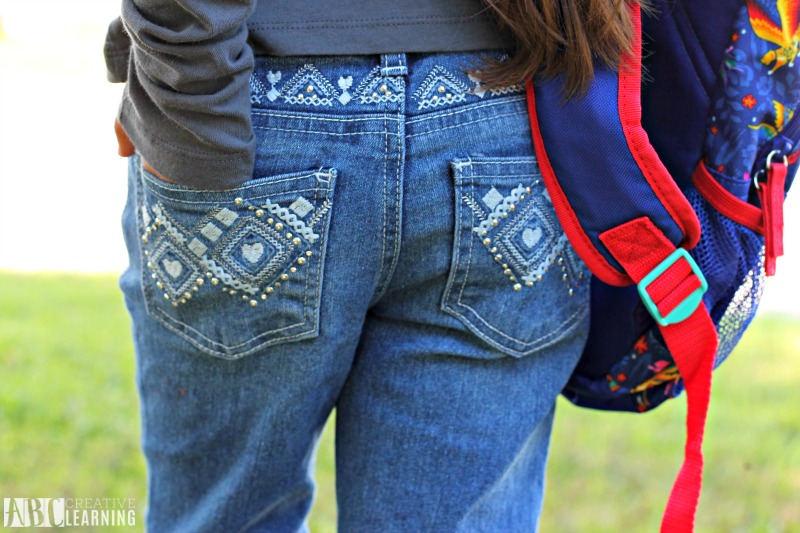 As a former teacher and mom, I believe that when children feel positive and good about themselves, they do better in school and are kinder to friends.
I couldn't' send my girls to the first day of school without documenting their on-trend styles! So I created a fun Back-To-School printable to share with all of you! Perfect to look back at the end of the school year and see how much their sense of style has changed!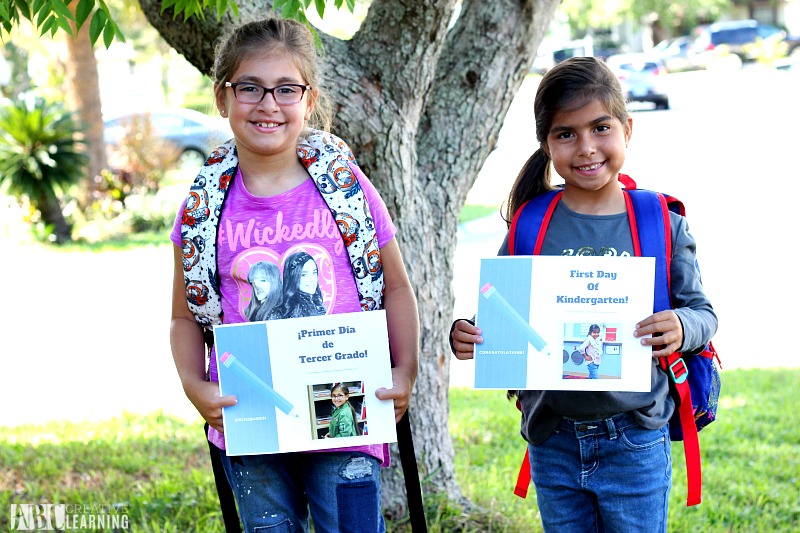 For me, the most important thing about shopping at JCPenney is that my girls can find what makes them feel comfortable and stylish, all while staying at the affordable price point that is perfect for our family. We ended up with two pairs of jeans, four tops, and one Camo jacket all for $100! It's our one stop destination that everyone is guaranteed to love!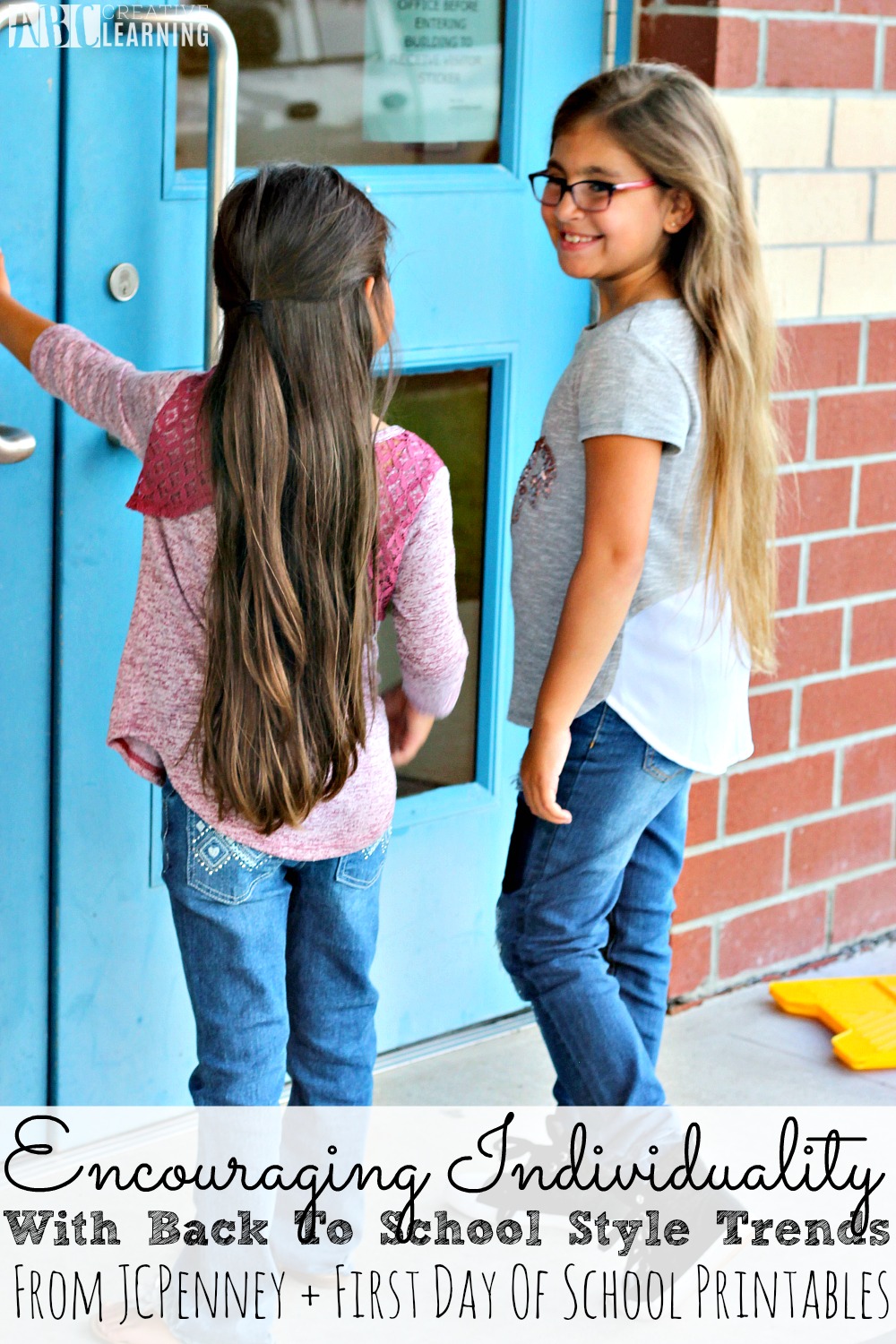 Not only did my girls look awesome on the first day of school, but even the teachers noticed their fun and stylish personalities.
Which JCPenney back-to-school trend would your child love the most?

SaveSave
SaveSave
SaveSave
SaveSave
SaveSave
SaveSave
SaveSave