Thank you, Hamilton Beach for sponsoring today's recipe. #HBProin
One of my favorite things is easy meal recipes that my family loves, like my Easy Slow Cooker Pot Roast with Vegetable recipe. It's a one pot meal that is super easy to create and perfect for busy nights!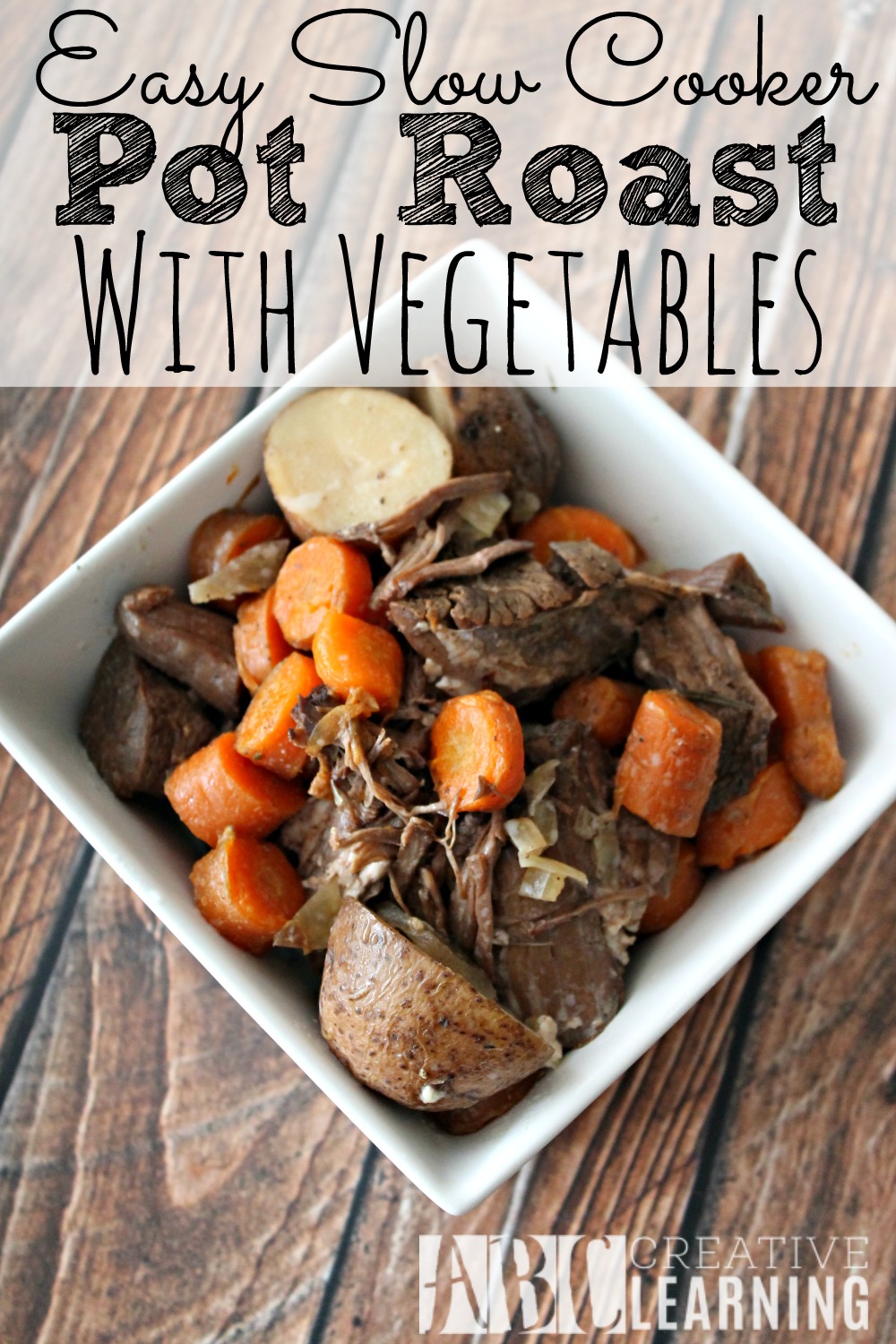 Easy Slow Cooker Pot Roast With Vegetables
Because I love cooking easy one pot meals, I was super excited to try out the Hamilton Beach Professional Sous Vide and 6QT Slow Cooker! So many recipes raised through my head when it comes to slow cookers, but hubby wanted a pot roast.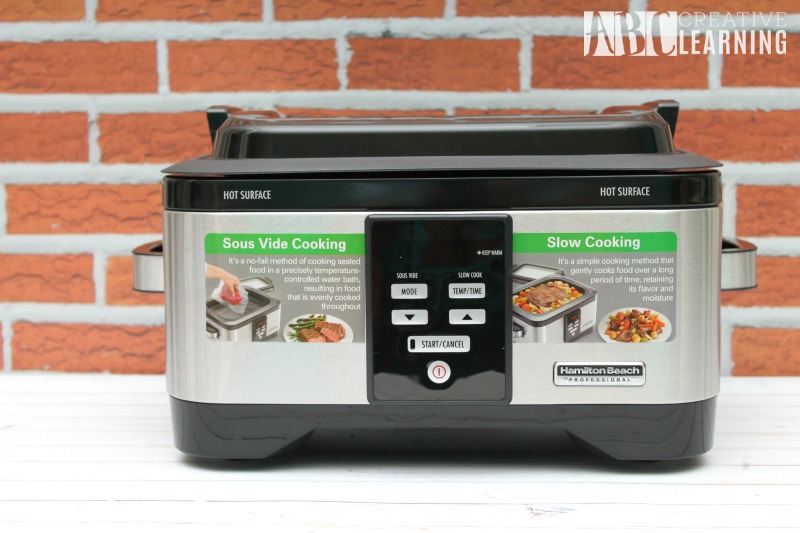 Check out some of the features of the Sous Vide and 6QT Slow Cooker:
2-in-1 functionality
Sous vide mode uses precise temperature control to cook food evenly and perfectly throughout
Programmable slow cooking method gently cooks food over an extended period, retaining its flavor and moisture. Automatically shifts to warm when cooking time is up.
Sous vide water bath temperature can be set from 104°F to 210°F (40°C to 99°C) and can be programmed to cook between one and 72 hours.
6-quart nonstick metal vessel
Sous vide rack included
Glass lid for easy viewing
Large handles for easy carrying
Classic stainless steel exterior
Time and temperature display
Programming controls with LED indicator lights
Flexible programming controls let you set your preferred cooking time and temperature.
Five years limited warranty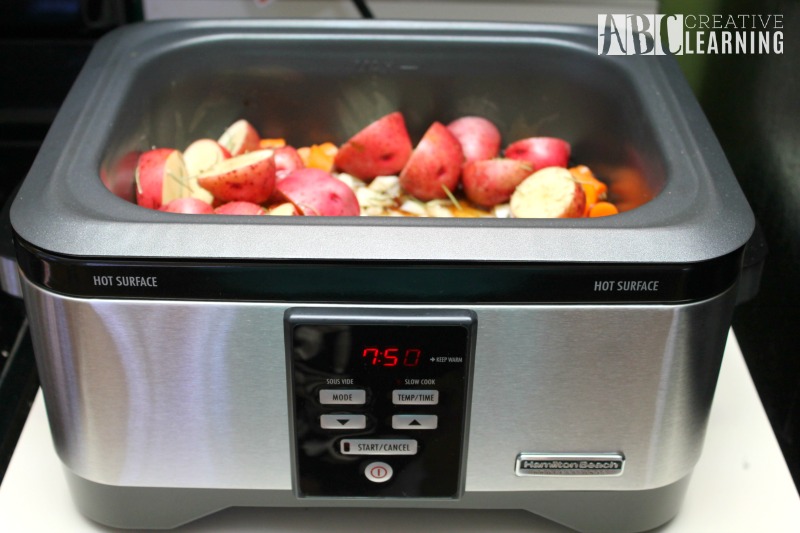 I loved how super easy the Hamilton Beach Professional Sous Vide and 6QT Slow Cooker was to use! I just added all of my ingredients, timed the slow cooker, and everything was done right on time!
I also really appreciated the style with the steel, because it matched all of my kitchen appliances. Plus, it's large enough to fit my pot roast, but also compact enough to fit on my counter top without taking much room.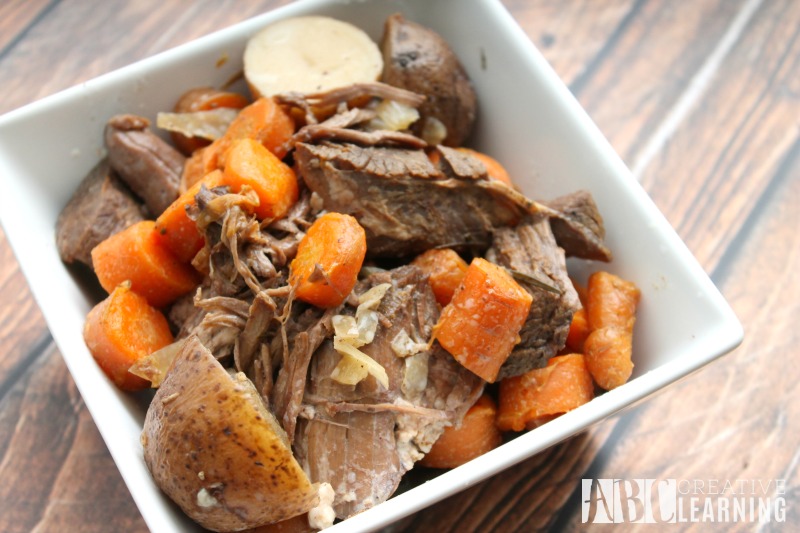 One of the very great features I haven't had the chance to try out yet is the Sous Vide part of the slow cooker. Meaning that you can season meat, vacuum seals it, and then submerge it in water in your cooker. Everything gets cooked the precise temperature that you select.
Can't wait to try some fish cooked in the Sous Vide! I bet it will be soft and flaky!
I'm so excited to partner with Hamilton Beach and have the opportunity to giveaway one of a Hamilton Beach Professional Sous Vide and 6QT Slow Cooker! Just simply enter the Rafflecopter below and read all the details! Good luck!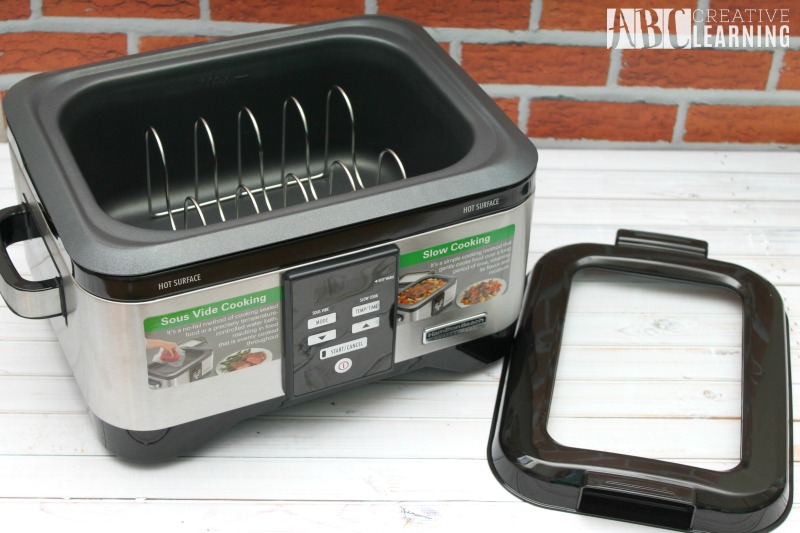 Ingredients need to create your Pot Roast:
Chuck Roast
1 Onion
Baby Carrots (as much as you would like)
4-5 Red Potatoes Washed and Halved
2 Garlic Cloves Diced
1 Teaspoon of Basil
1 Tablespoon of Rosemary
1 Teaspoon of Thyme
Salt and Pepper
3 Tablespoons of Worcestershire Sauce
2 Cups of Beef Broth
1 Cup of Chicken Broth
1 Tablespoon of Butter
Instructions:
Rub chuck roast with butter. Then season with salt and pepper.
Add your chuck roast to the bottom of the crock pot.
Add your washed carrots, halved potatoes, and diced garlic cloves right on top of the chuck roast.
Then add your basil, rosemary, thyme, Worcestershire sauce, beef broth, and chicken broth right on top of the veggies.
Make sure that most of the ingredients are under the liquid, especially your chuck roast. It will keep it from drying out and make the meat just fall apart.
Time your slow cooker for at least 8 hours on low/medium or 4-6 hours on high.
NOTES: I usually cook the chuck roast in a pan before adding to your crockpot, but because this is an easy recipe I have skipped that step. I have also skipped the step where you sauté the vegetables before hand. Perfect for really busy days.
What are some of your favorite ingredients to add to your pot roast recipe?